Back to Retainer Invoice Overview
Retainer Invoice from an Estimate
As a business owner, you tend to send a quote or an estimate to your customers on the product or service you will be providing them. When your customers are satisfied with the quote, the estimate is accepted and you start working on the project. Majority of the businesses collect a retainer or advance payment after the estimate is accepted. To know more about estimates, click here.
In Zoho Invoice, collecting advance payments has been made easier. You can now collect the retainer amount as soon as your customer is happy about the estimate.
When the Retainer Invoices module is enabled in Zoho Invoice, a section on retainer amount to be collected will be available in the Estimate module.
When the option Create a retainer invoice for this estimate automatically is selected, a field to enter the percentage of amount to be collected as retainer appears in the estimate module.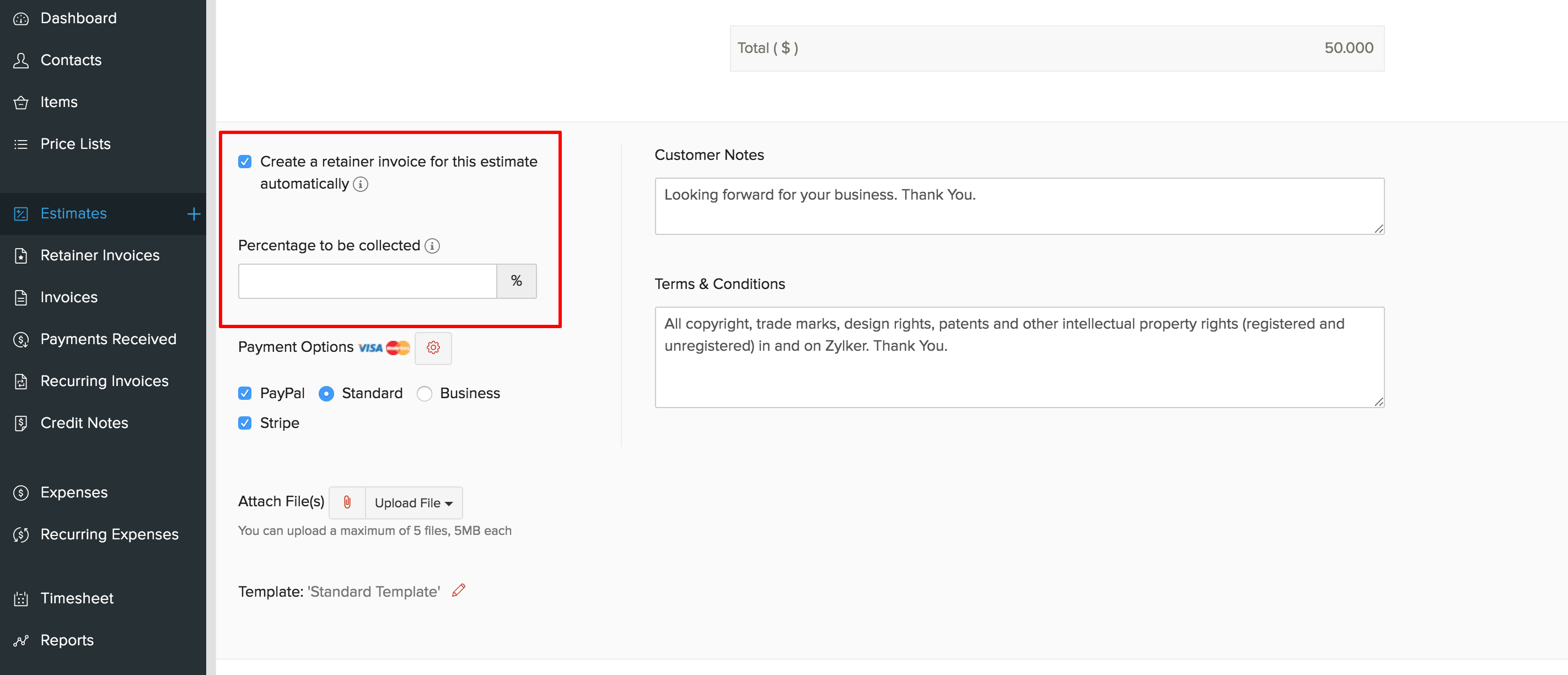 Now, your customer will receive the estimate where they can make payment for the retainer through Customer Portal. To know more about customer portal, click here.
---
Collecting Retainer through Customer Portal
When your customer enters the customer portal to check the estimate you have sent, they will be able to accept on agreeing with the quote. As you have requested them to pay a retainer amount for the estimate, they have the option to make payment for the retainer though customer portal.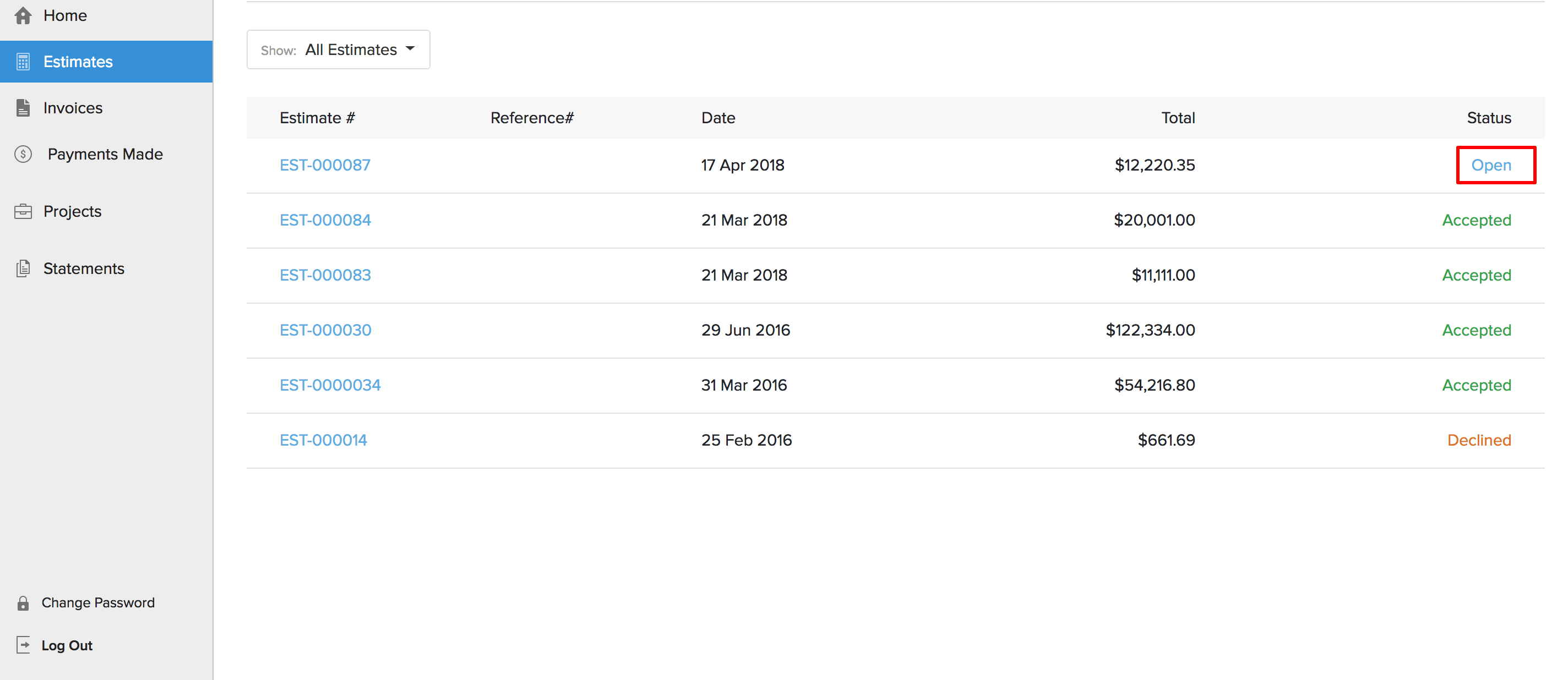 Once your customer accepts the estimate from the Transactions window in customer portal, they would be notified about the retainer amount to be paid.

The retainer amount can be paid by the customer at the time of accepting the estimate or later.
Insight: As soon as the estimate is accepted, a retainer invoice for the customer is automatically created in Zoho Invoice.
---