Issue Details
Log all details of an issue, including severity and classification. You can even attach files for a more complete description. Or, if you're in a hurry, add an issue's basic info and assign it to a user quickly. You can tag other users to notify them if an issue's status has changed.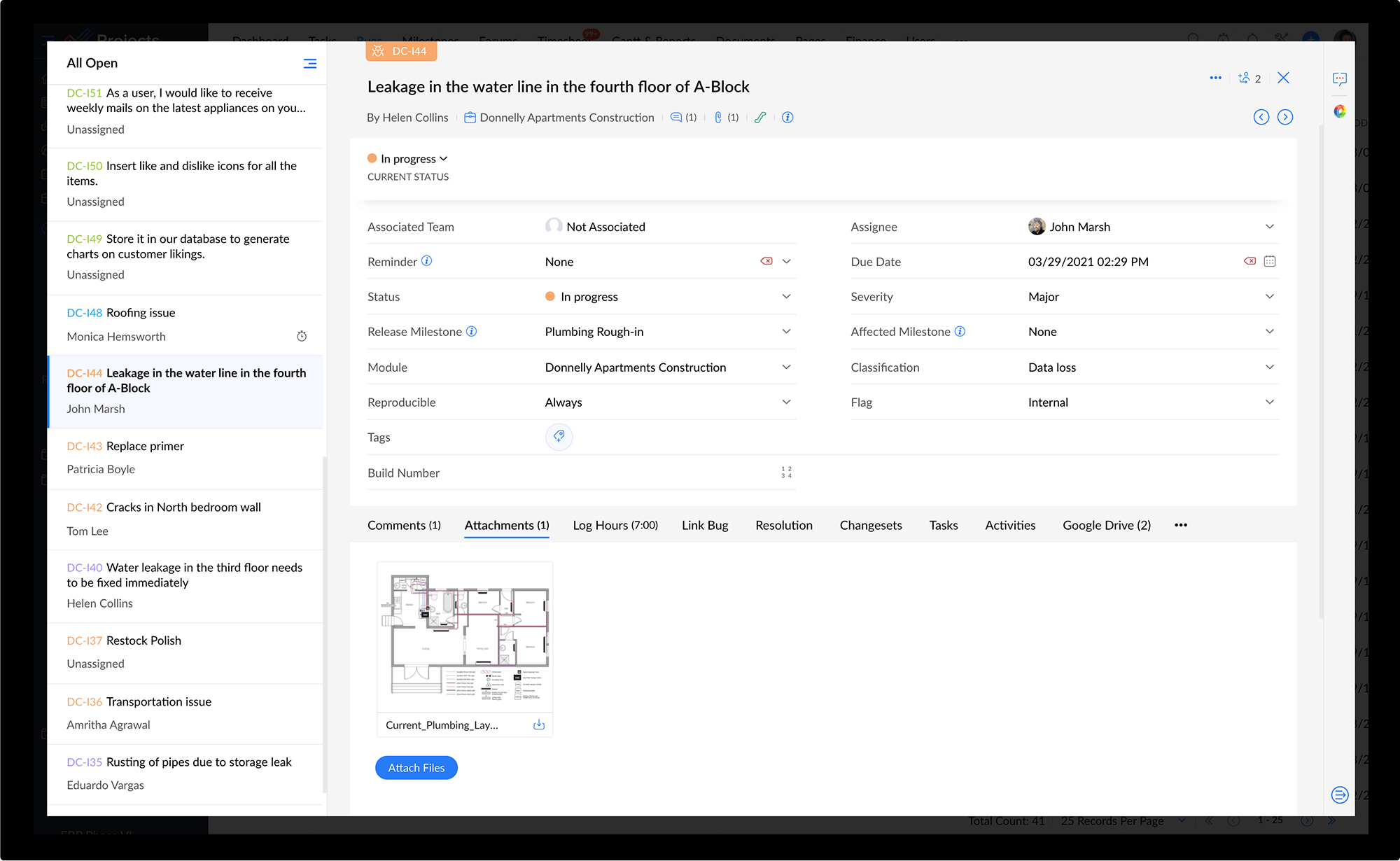 Import and Export
Stay productive by importing issues in bulk as spreadsheets. Have a consolidated view of all the issues, update their details, and export them in the file format of your choice (xls or csv) - all from one place.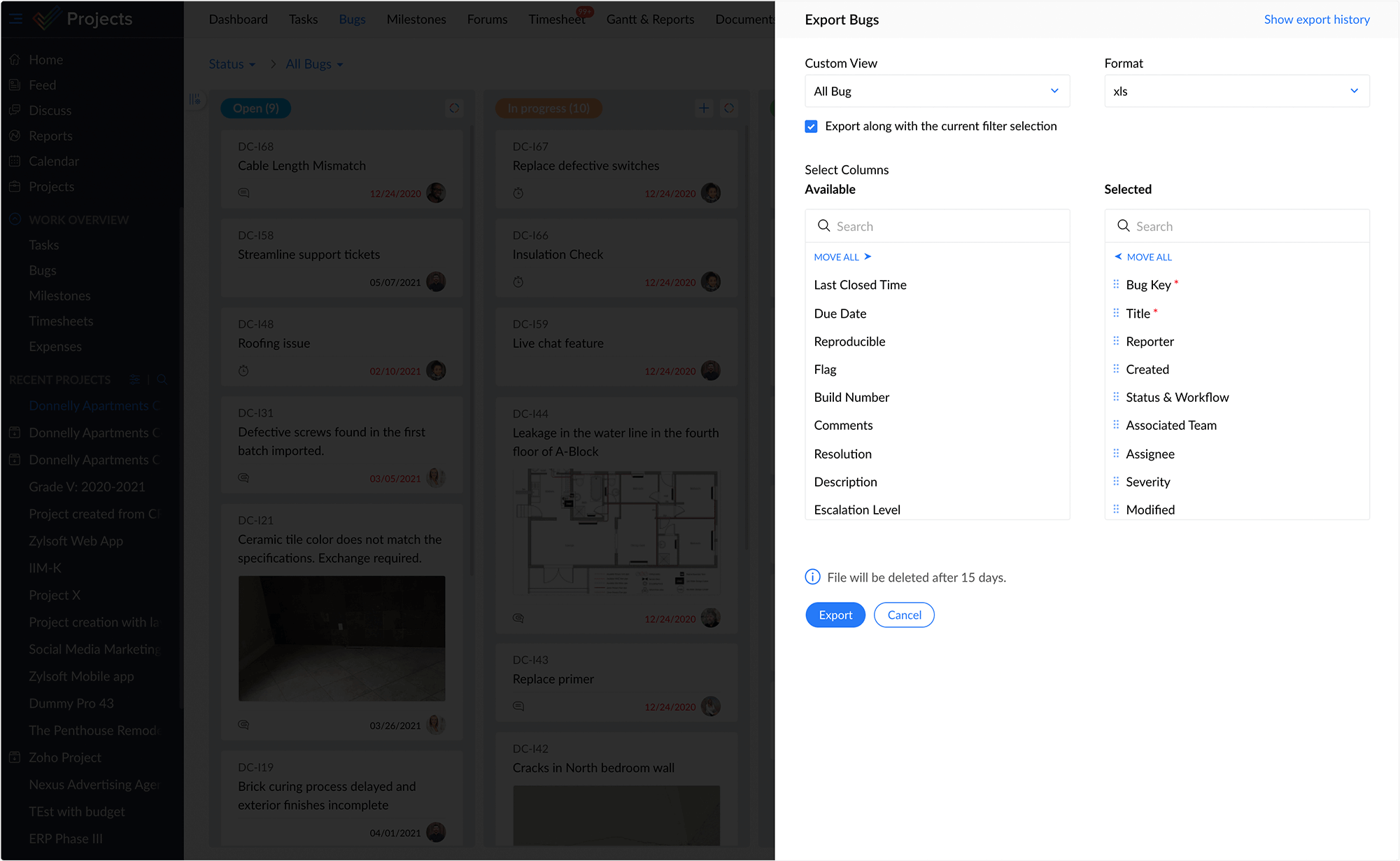 Filtered Views
View issues using predefined views or create your own based on criteria that matter the most to you, like classification and priority. Simplify issue tracking by having a concise look at only what you want.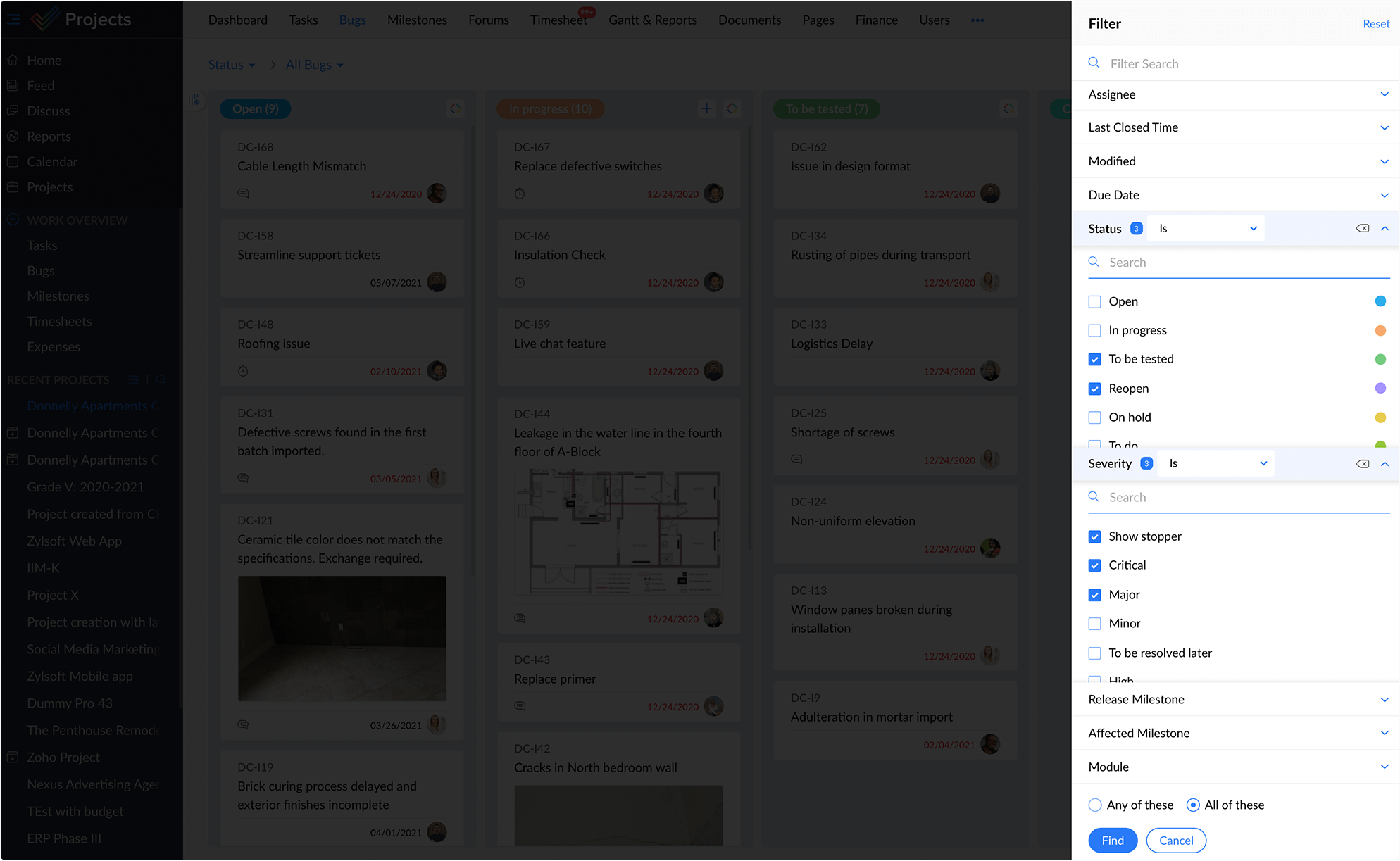 Reports
Choose among vertical or horizontal bars, pie or donut charts, and review your work status with our basic and advanced suite of reports. Group issues under various criteria like due date and severity, and prioritize your work accordingly.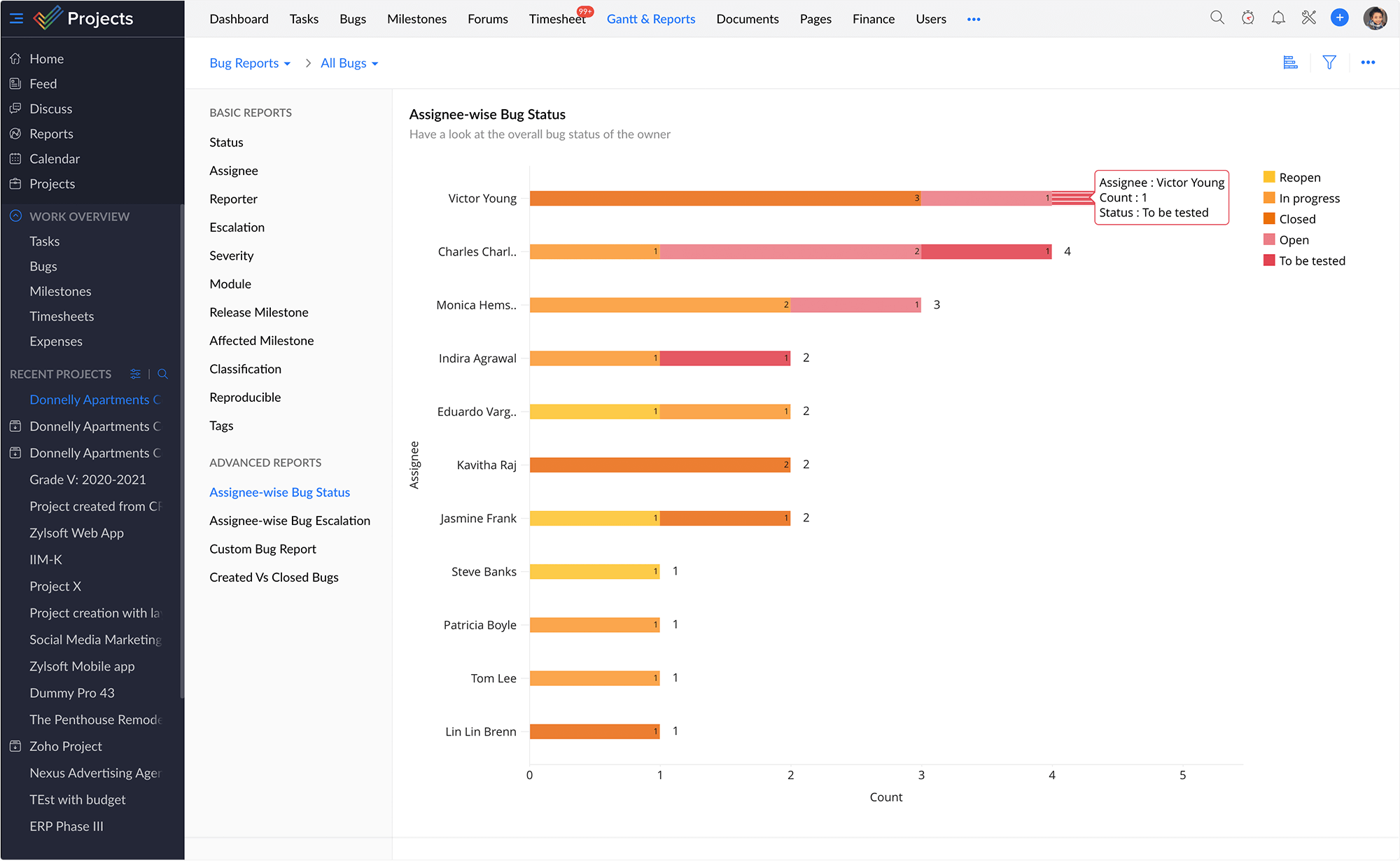 Timesheets
Add the billable and non-billable hours spent on each issue and export the timesheet data as needed. Invoice your clients based on the recorded time logs.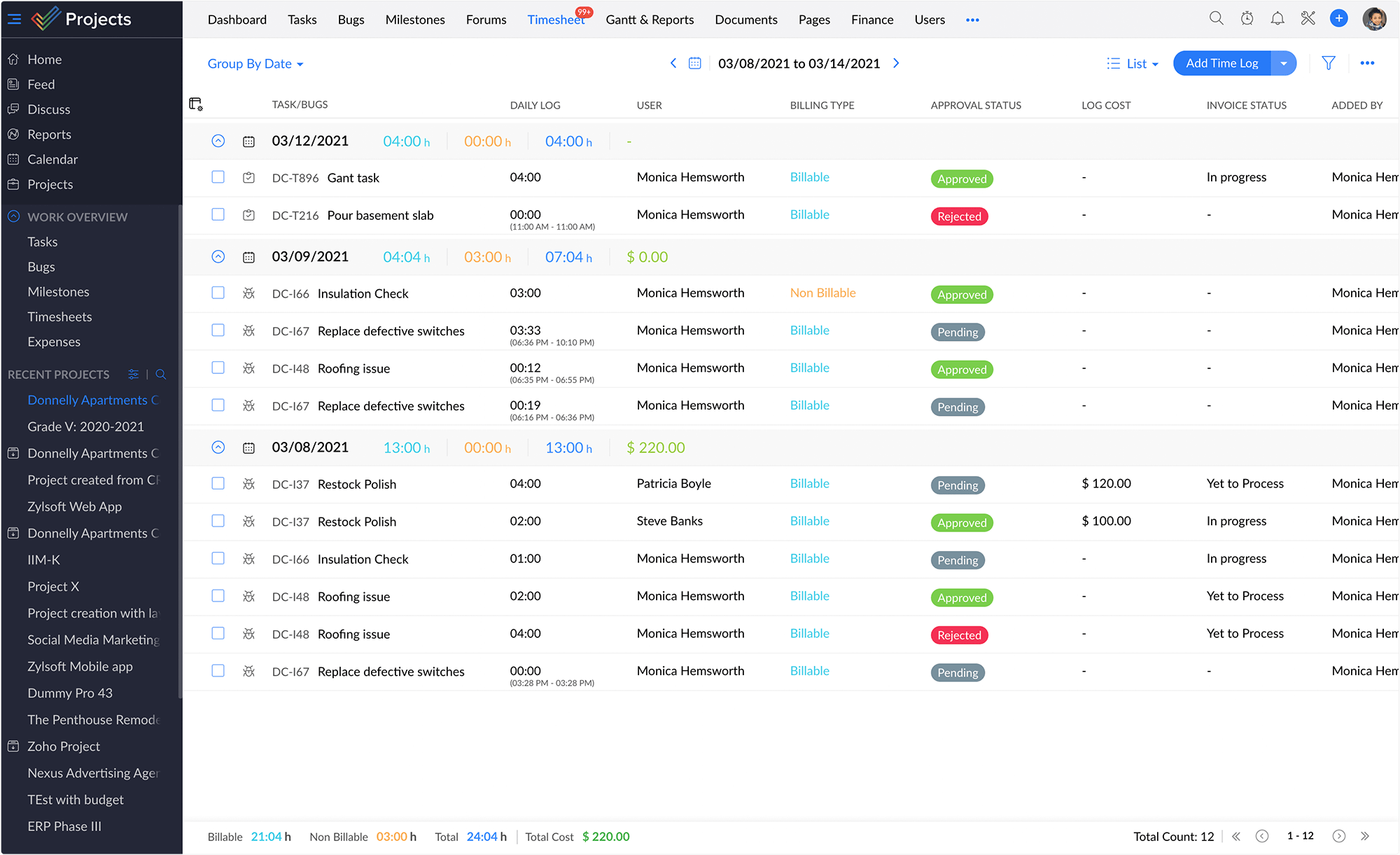 Changesets
All committed changes in Bitbucket and GitHub can be viewed as Changesets within our issue tracker, along with details like timestamp, files modified, developer who updated it, commit message and even the issue IDs, if any have been associated.