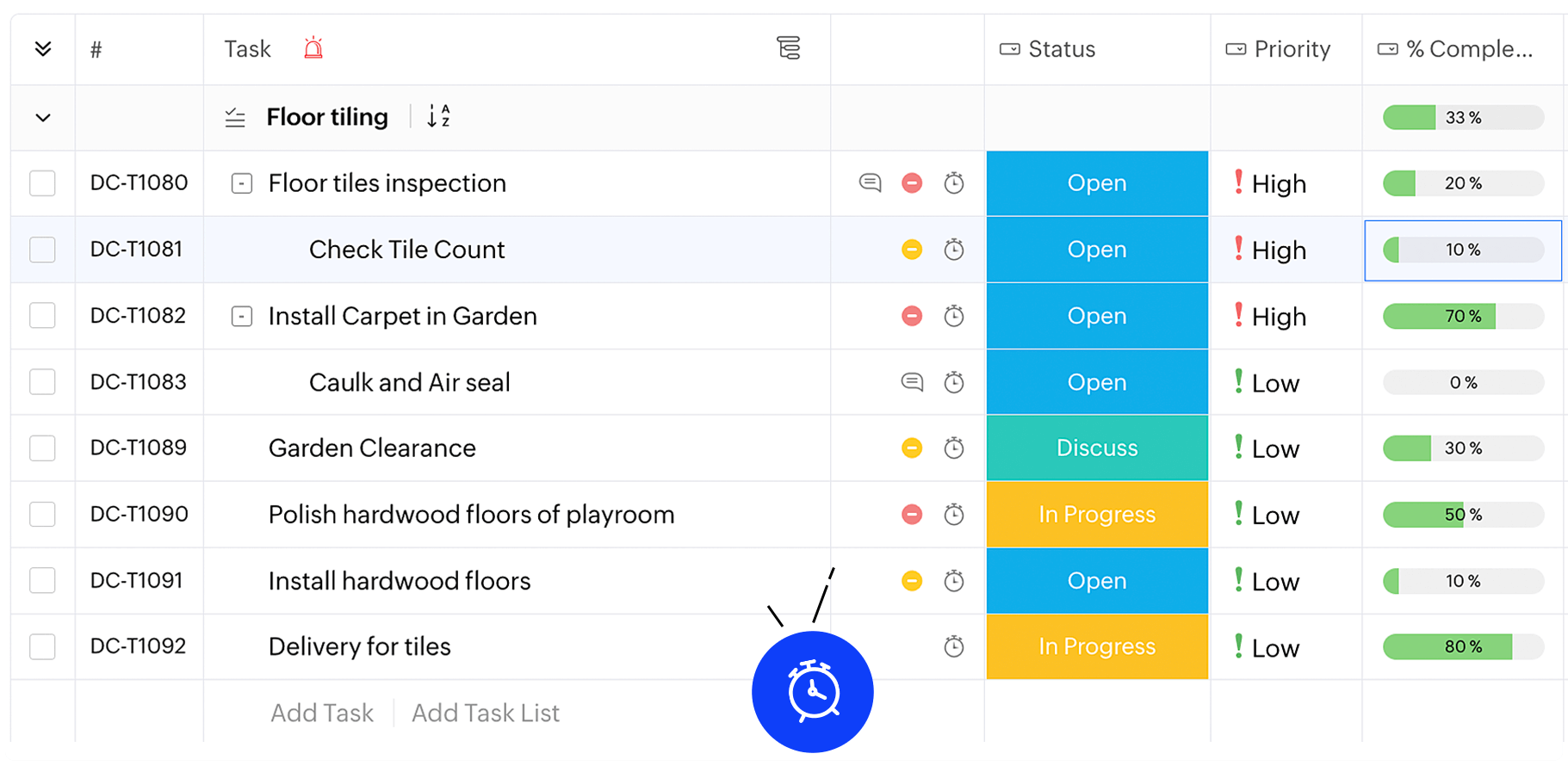 Tasks
Assign tasks to users, set work hours, and track them as they are finished. Set priority, add reminders, and enable recurrence if needed. You can further break down complicated tasks to subtasks, and record the time spent on each task with timesheets or timers.
Milestones
A milestone is an important progress point along the timeline of your project that you need to pass as you move from start to finish. You can give your milestone a start and end date and assign a person responsible for its completion.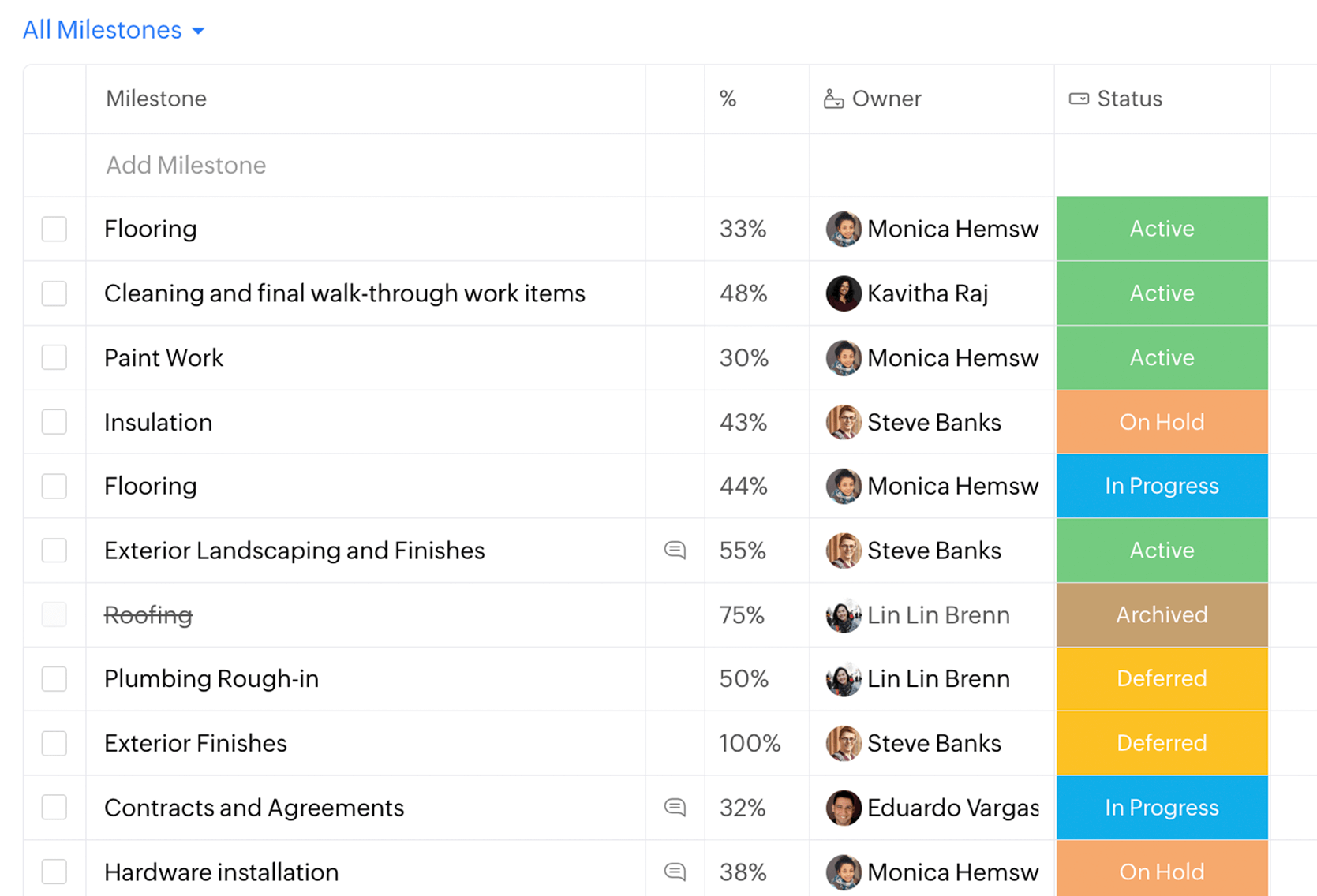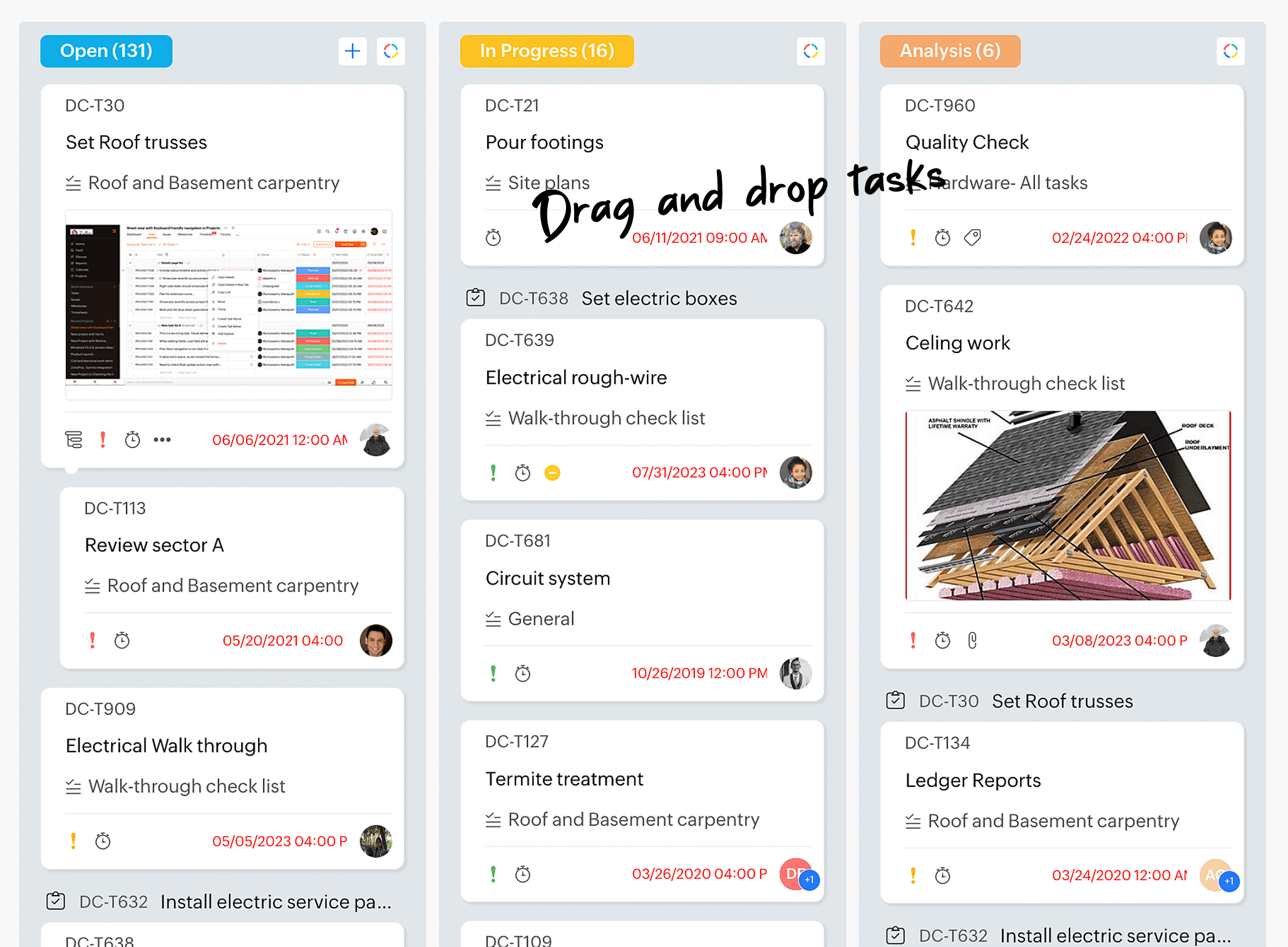 Kanban
The Kanban board helps you organize all your tasks as cards in different columns. These columns are based on different task criteria such as percentage completion or priority. Simply drag and drop tasks between columns to update its status quickly.
Gantt
Plan your projects thoroughly and track progress closely. Set up dependencies, identify critical tasks, and create baselines at regular intervals so you can stay on track and get projects completed on time.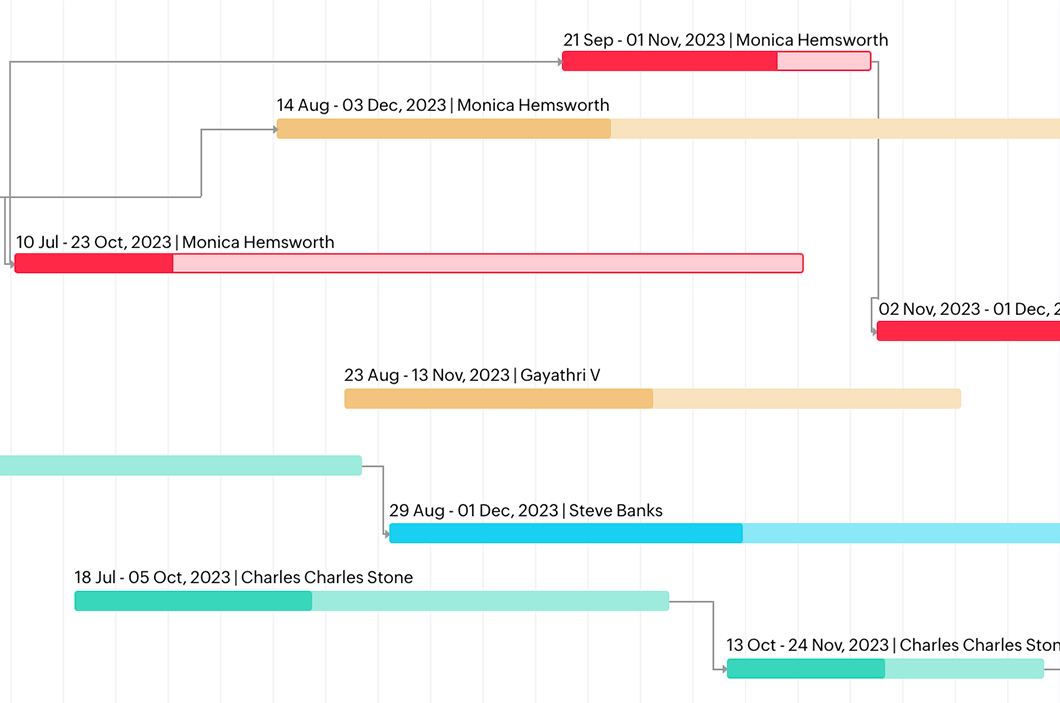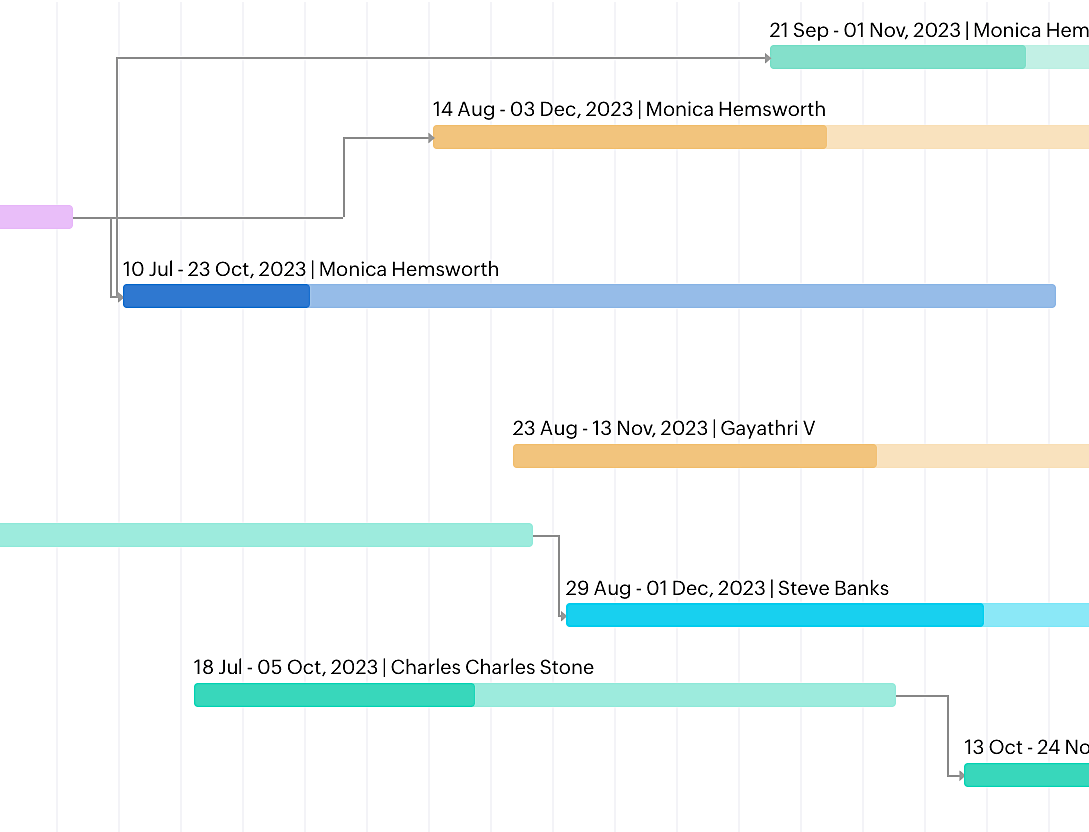 Dependencies
A dependency is the relationship between related tasks that dictates the order in which they have to be carried out. Set up four types of dependencies, introduce a lag between dependent tasks, or define dependencies even for unscheduled tasks.
Calendar
View all your work items in a single place so you know what's planned for the coming week or month. Add new tasks or bugs and schedule events right there in the calendar to keep everyone in the loop. Moreover, know who is unavailable on a particular day so you can plan work accordingly.
The Tasks and Milestones features in Zoho Projects keep projects and deliverables organized and manageable in a single, easy-to-access location.
Jan Hendrik Mensen
ClearDrop