Subtasks
If a task is too complex to manage on its own, it can be broken down into subtasks. Assign each subtask to different people on your team.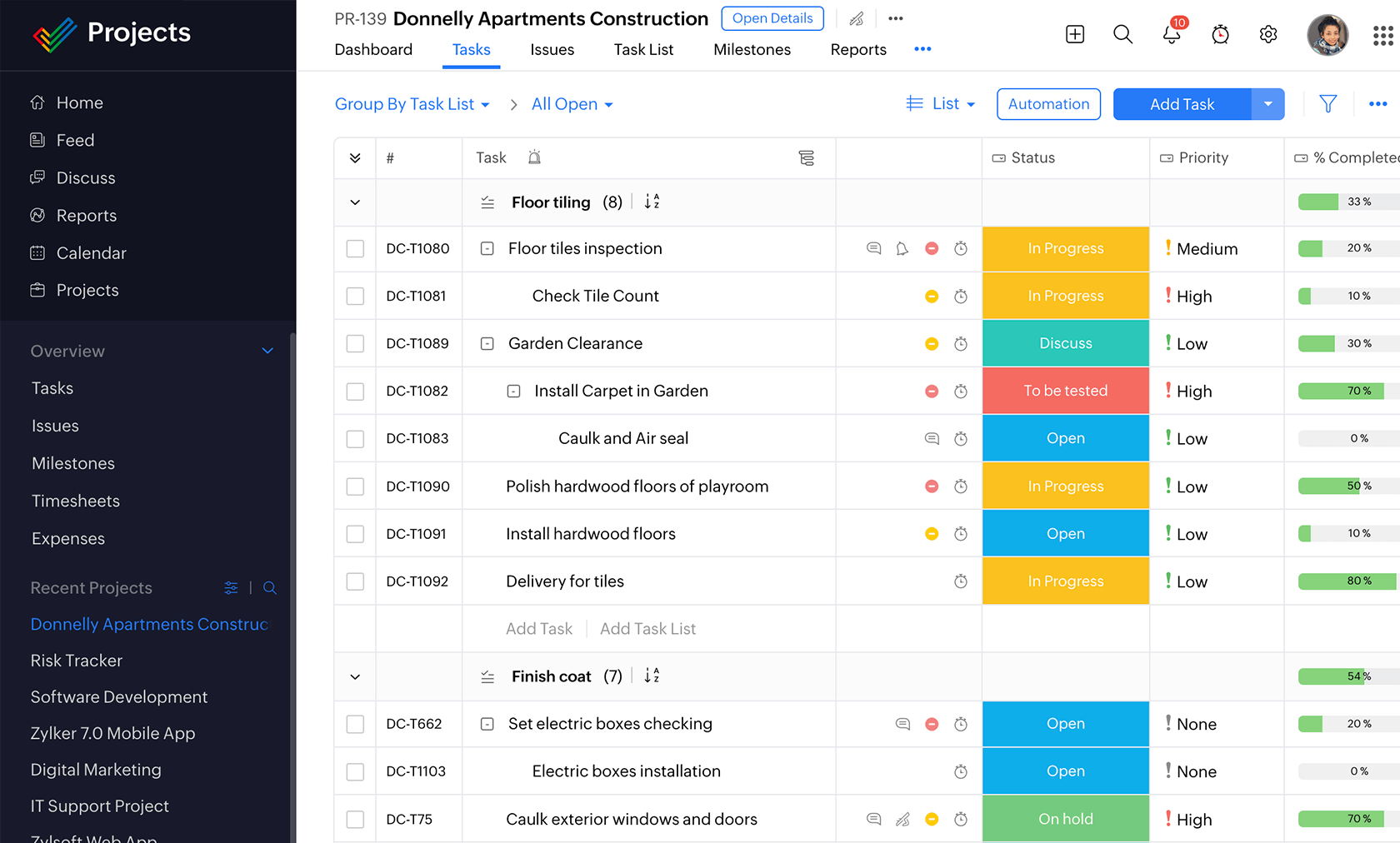 Recurring tasks
Eliminate the hassle of recreating periodically repeating tasks, such as preparing a monthly report, or booking a weekly meeting hall by setting up recurring tasks and assigning them to users automatically.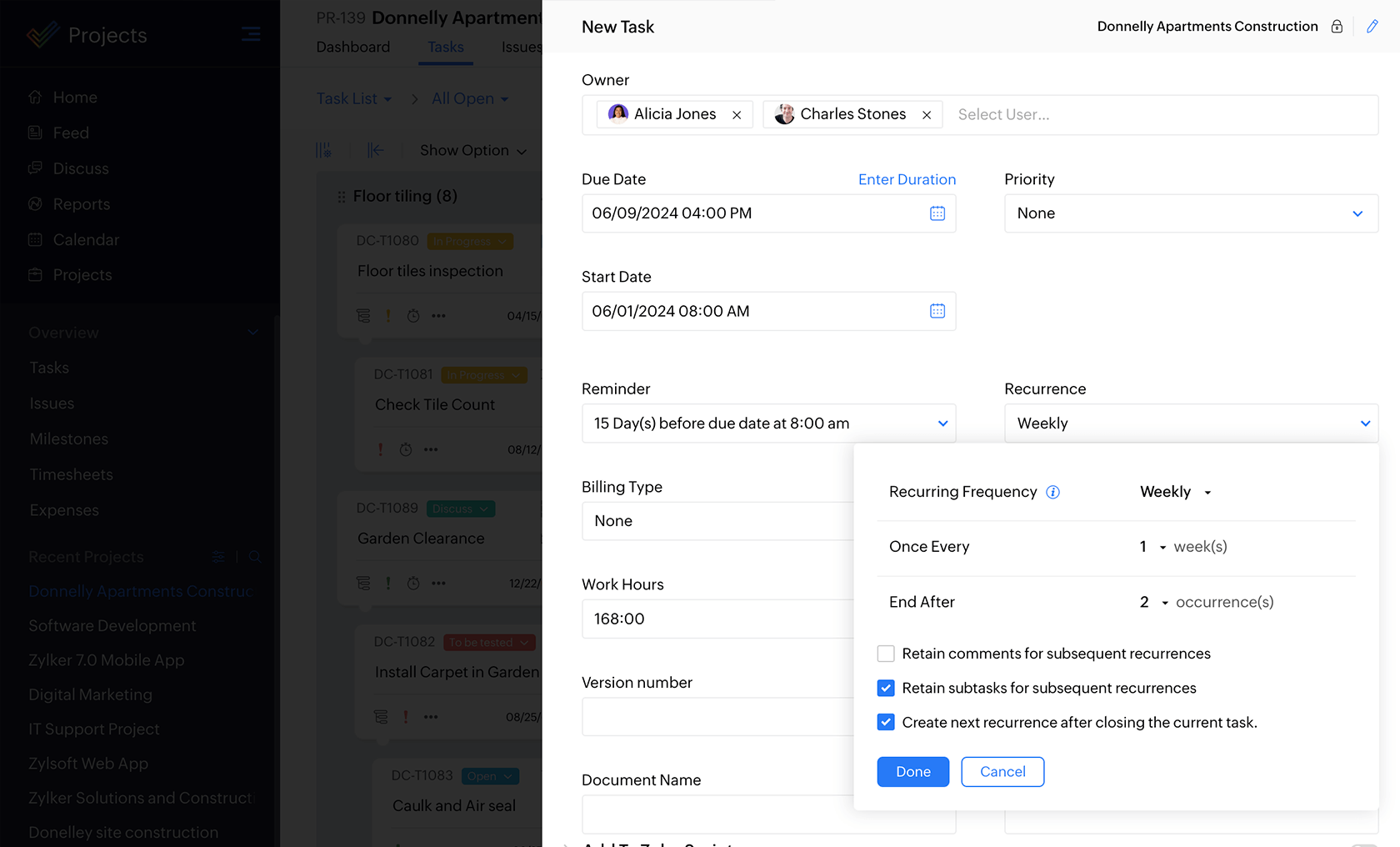 Reminders
Set up reminders so task owners can be notified via email on or before the task's due date.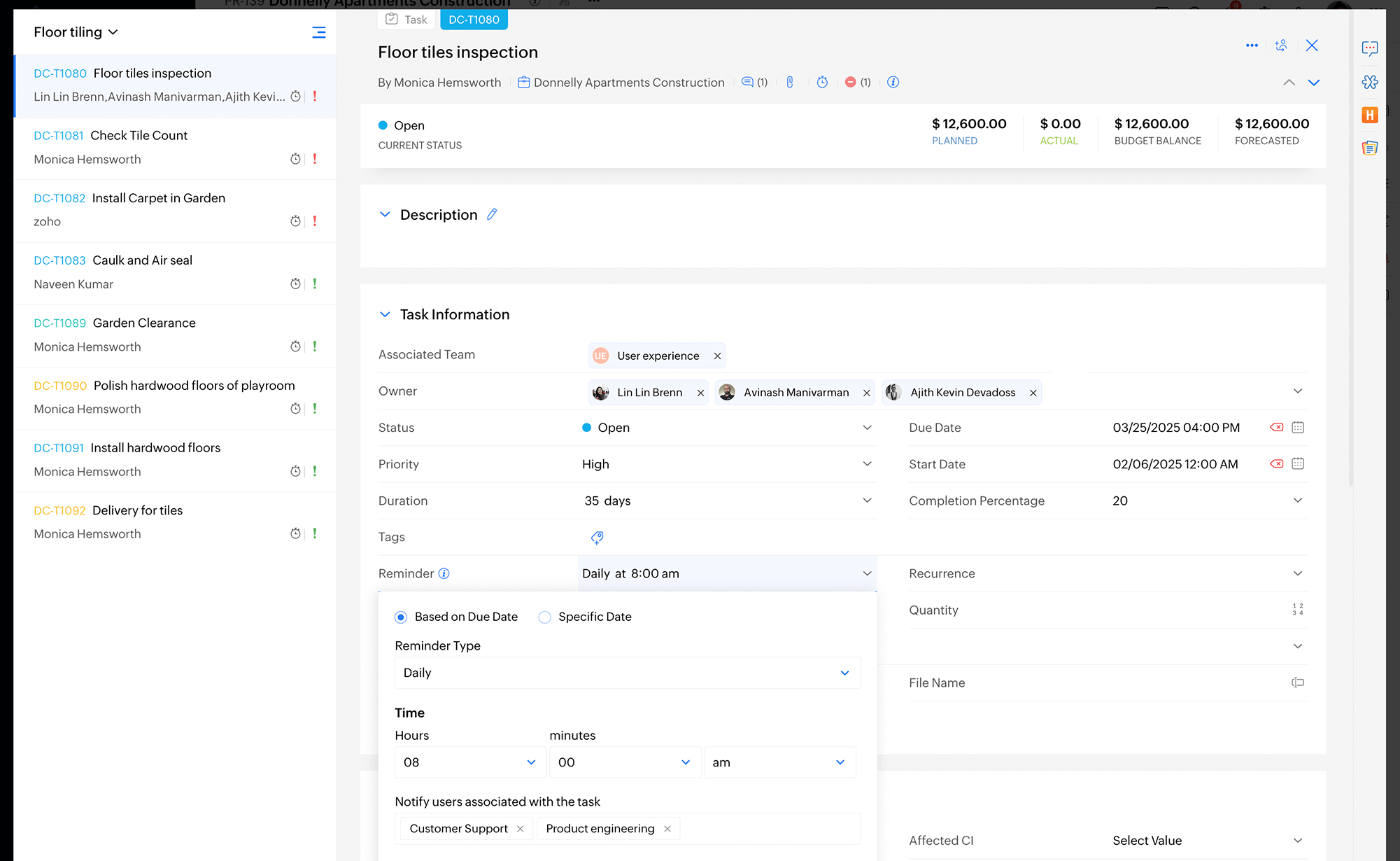 Work hours
Assign standard or flexible task hours for each task. For example, if you have an eight-hour workday, you can either set a standard of three hours per day for a week for Task A, or set flexible hours depending on your schedule- two hours on day one, five hours on day two, and so on.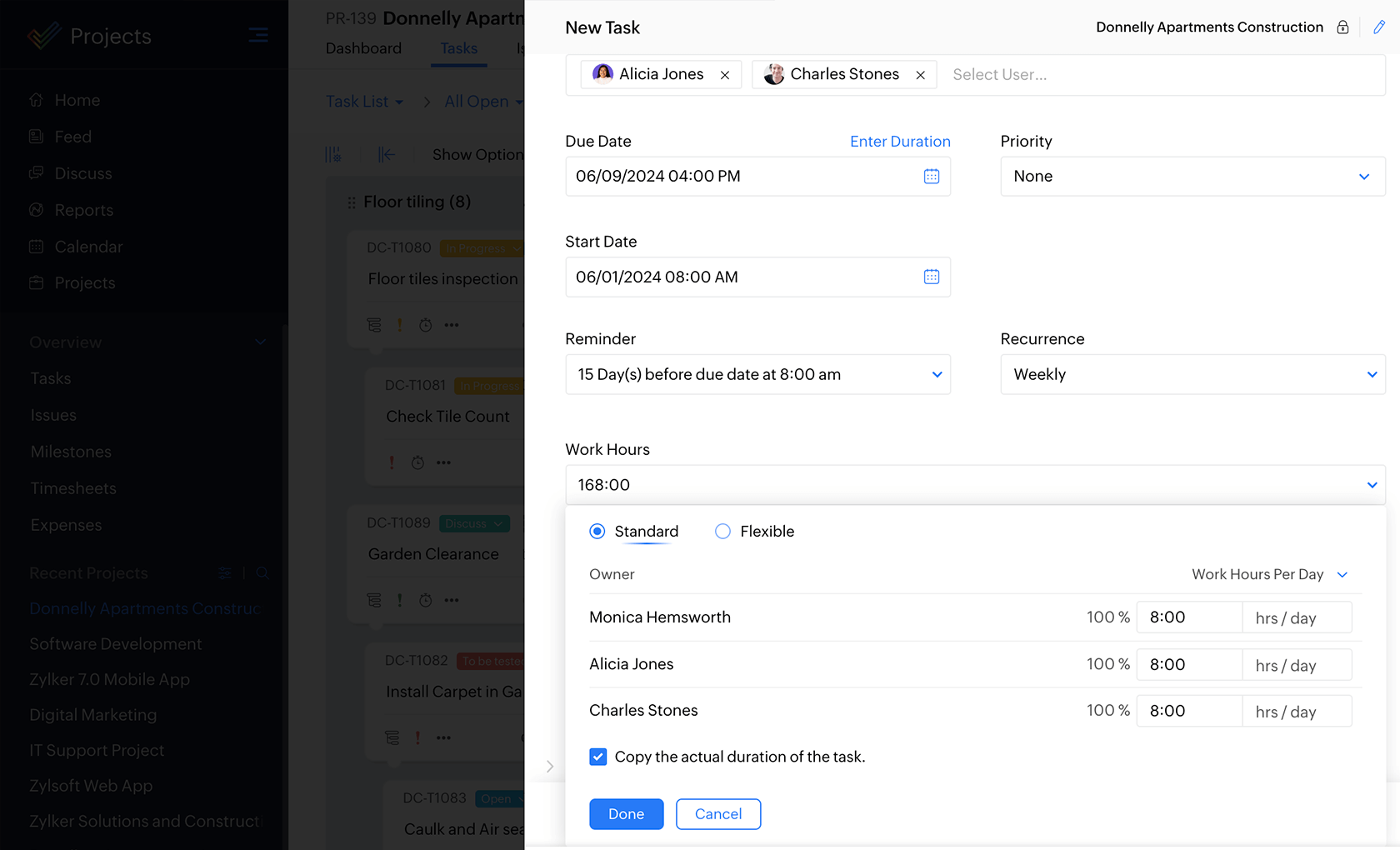 Task List
Related tasks can be grouped together in a task list. For high level organization, task lists can also be associated with milestones.