Adoption of cloud-based project and portfolio management solutions has been increasing over the past several years. However, in the current market, PPM solutions need to be more flexible offering agile/hybrid methods, ease of collaboration for dispersed teams, as well as providing a product-based approach as opposed to a project-based approach. In addition, advanced technologies such as artificial intelligence, enhanced capabilities through third-party integrations, and multi-platform readiness is crucial to every organization.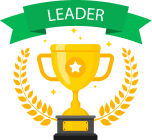 In the recently released SPARK Matrix: Project and Portfolio Management, 2022 report, Zoho is positioned as a Leader for its PPM solution, Zoho Projects.
About the report
QKS's research informs "It becomes necessary for an organization to maintain a portfolio when they run various projects and simultaneously, to help and align the projects with the organizations' goals and objectives. The growth in the adoption of cloud-based PPM solutions by organizations is expected to increase the portfolio market size. These solutions are integrated with the enterprise's application to provide remote access and tracking, real-time data analytics, and automated scheduling."
This report focuses on leading vendors and technology trends in the Project and Portfolio Management market. Quadrant analyses and ranks vendors based on technology excellence parameters such as sophistication of technology, competitive differentiation strategy, application diversity, scalability, integration and interoperability, and vision and roadmap, as well as customer impact parameters such as product strategy and performance, market presence, proven record, ease of deployment and use, customer service excellence, and unique value proposition.
What makes Zoho Projects a leader?
Comprehensive solution with project portfolio management, resource allocation, time and budget management and strong collaboration features.
Zoho Projects' capability to provide unified work experience while reducing context switch, and customizing work experience for different users and teams.
Highly secure platform- HIPAA and GDPR compliant, ISO 9001:2015 certified, AES 256 bit encryption, and offers single sign-on and multi-factor authentication.
Advanced capabilities through virtual AI assistant, workflow automation and contextual integrations with other Zoho apps as well as third-party tools.