Get work done faster with project templates
Teams work on different projects from time to time. While some are unique, many projects are very similar and have the same set of milestones and tasklists. Tired of recreating work items for such projects over and over again? Project templates in Zoho Projects is here to save the day!
Why you need project templates
The core purpose of a project template is to capture, to the greatest extent possible, all the actions that need to be accomplished right from the inception of a project till its completion. When you have a hundred things to get done, the only way to see everything to perfection is to work smart. Once you populate all the necessary information in a template, from milestones and tasks to forums and gantt charts, use these to recreate projects, and save time and effort.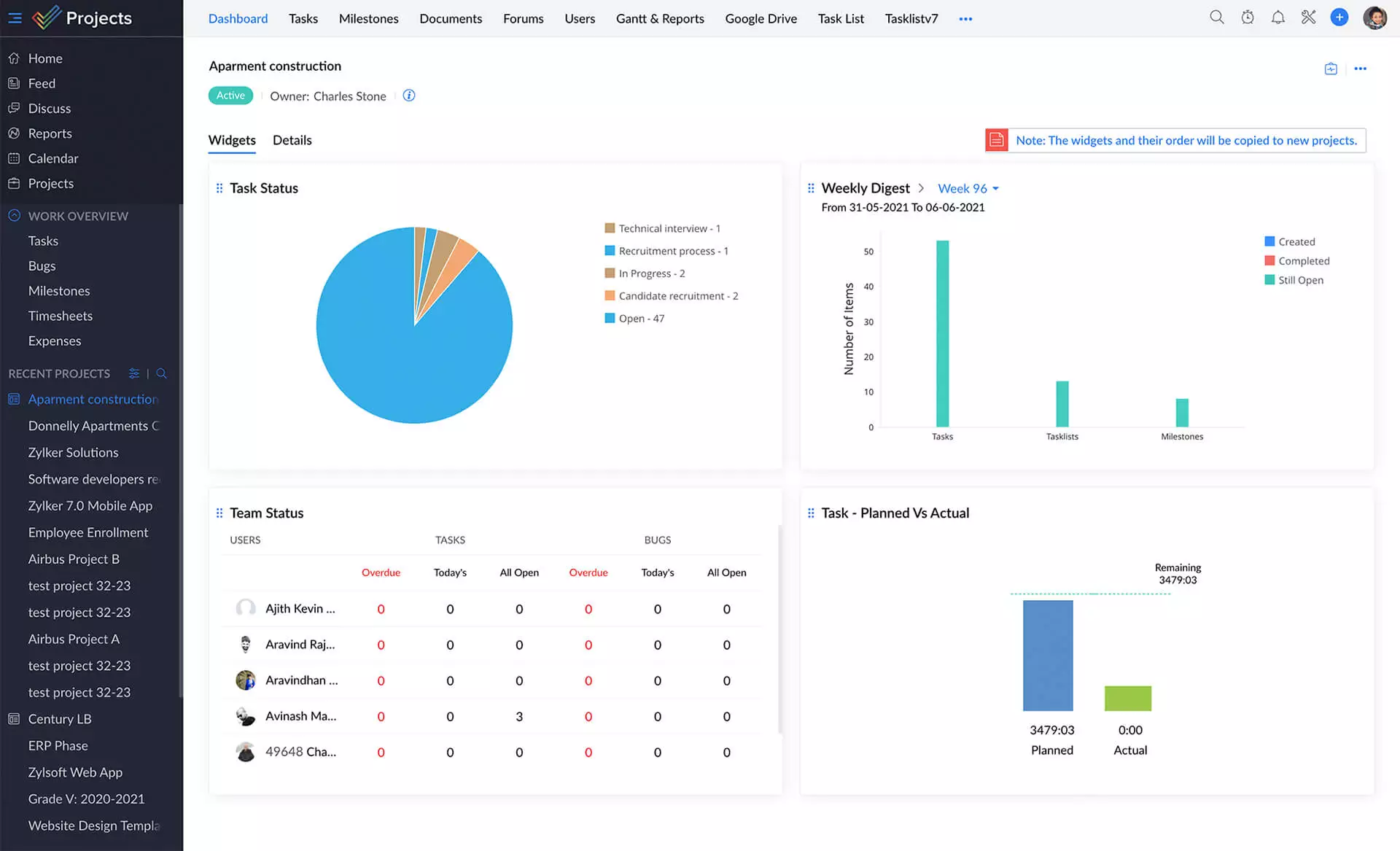 Why Zoho Projects?
In addition to making work easier with the help of templates, Zoho Projects has numerous features and integrations that help boost productivity.
Plan ahead
Break down complex projects into smaller work items like milestones, tasklists and tasks. Plan your work and visualize them using Gantt charts.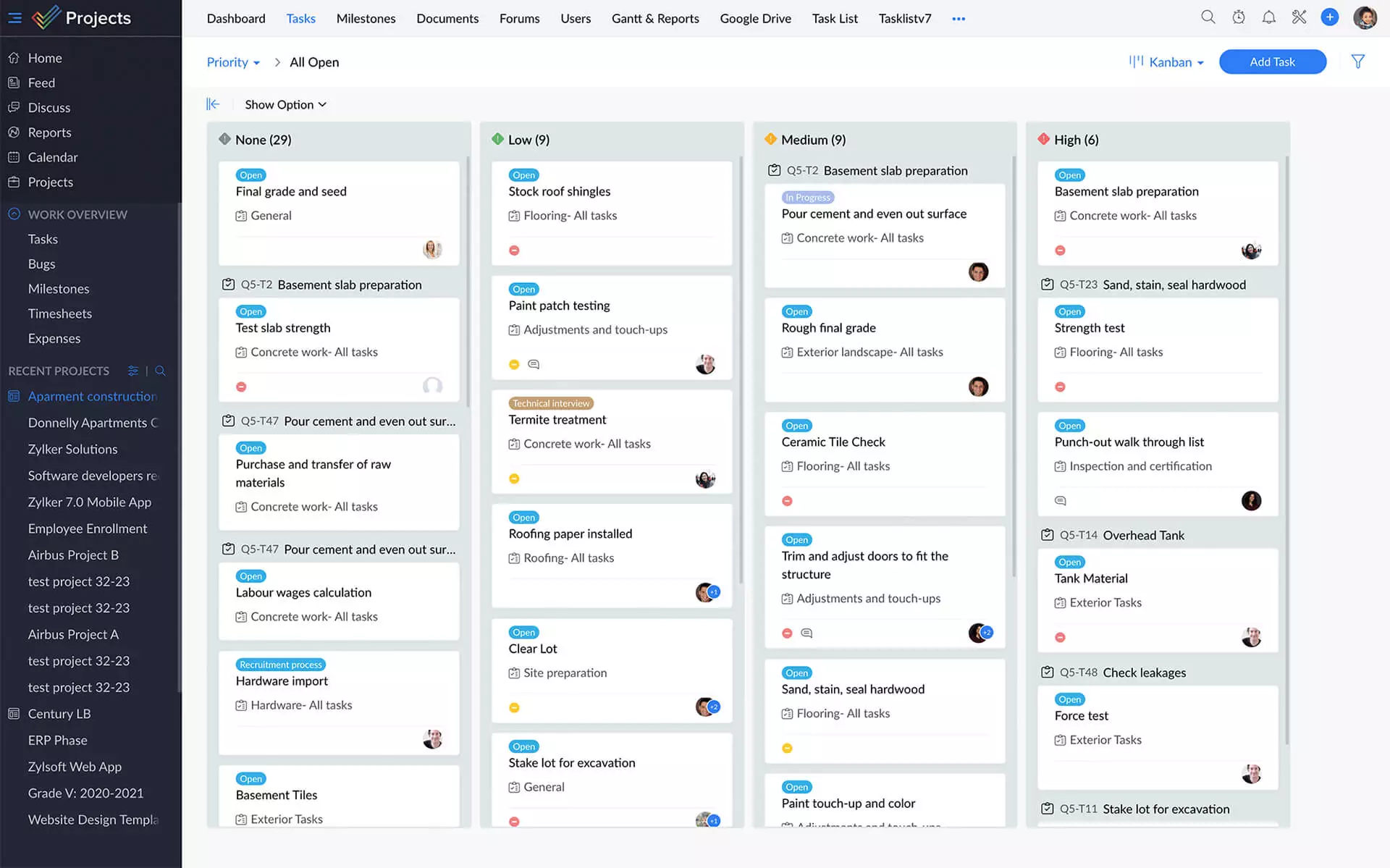 Conquer deadlines
Make sure your project is on track with the help of dependencies, project baselines and critical path assessment.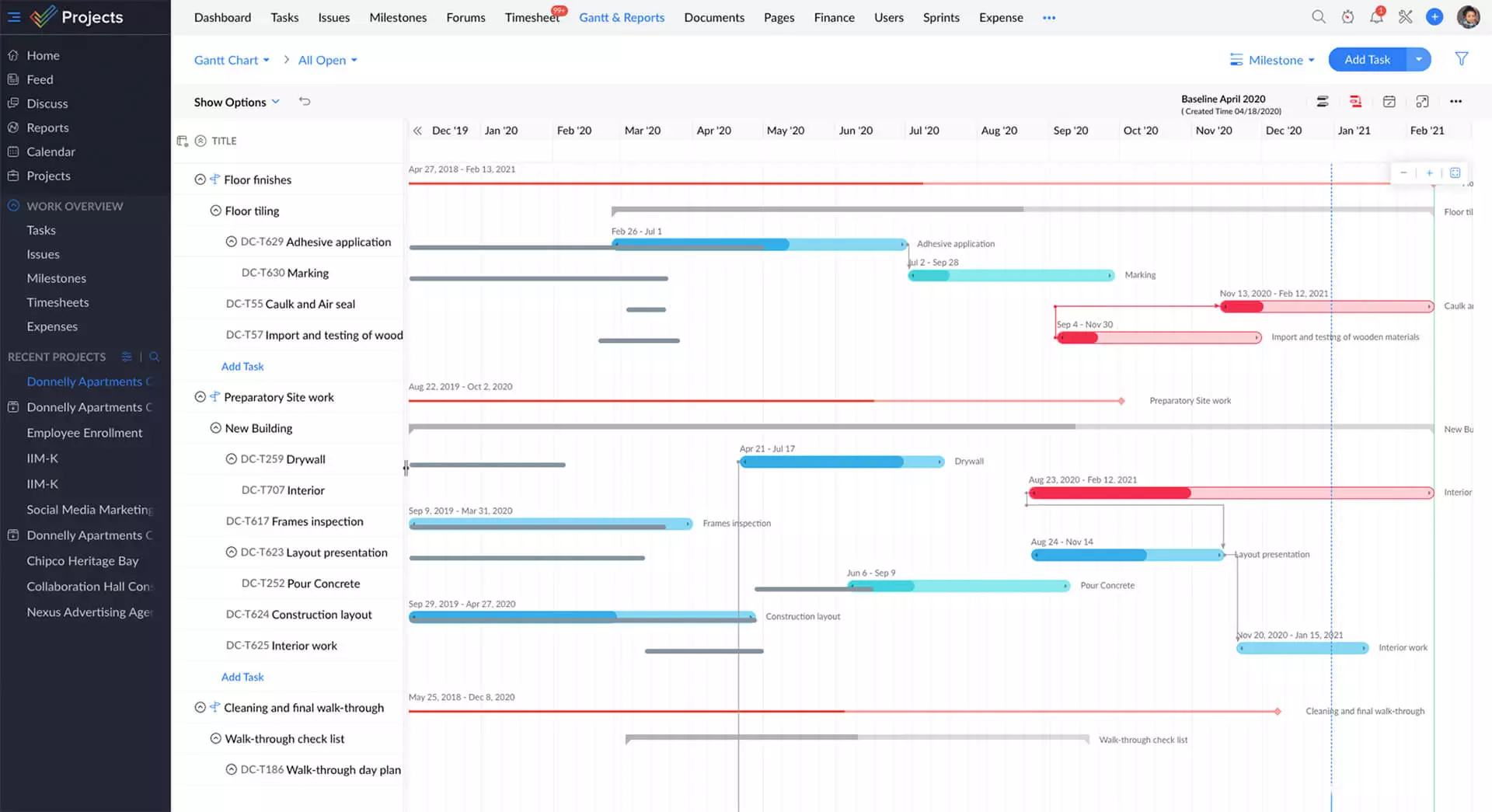 Track Hours
Know time spent on tasks and use these timesheets to generate invoices for client billing and payroll.
Customize Projects
Different projects have different requirements depentding on the work involved. Add custom fields and blueprints to tailor your projects accordingly.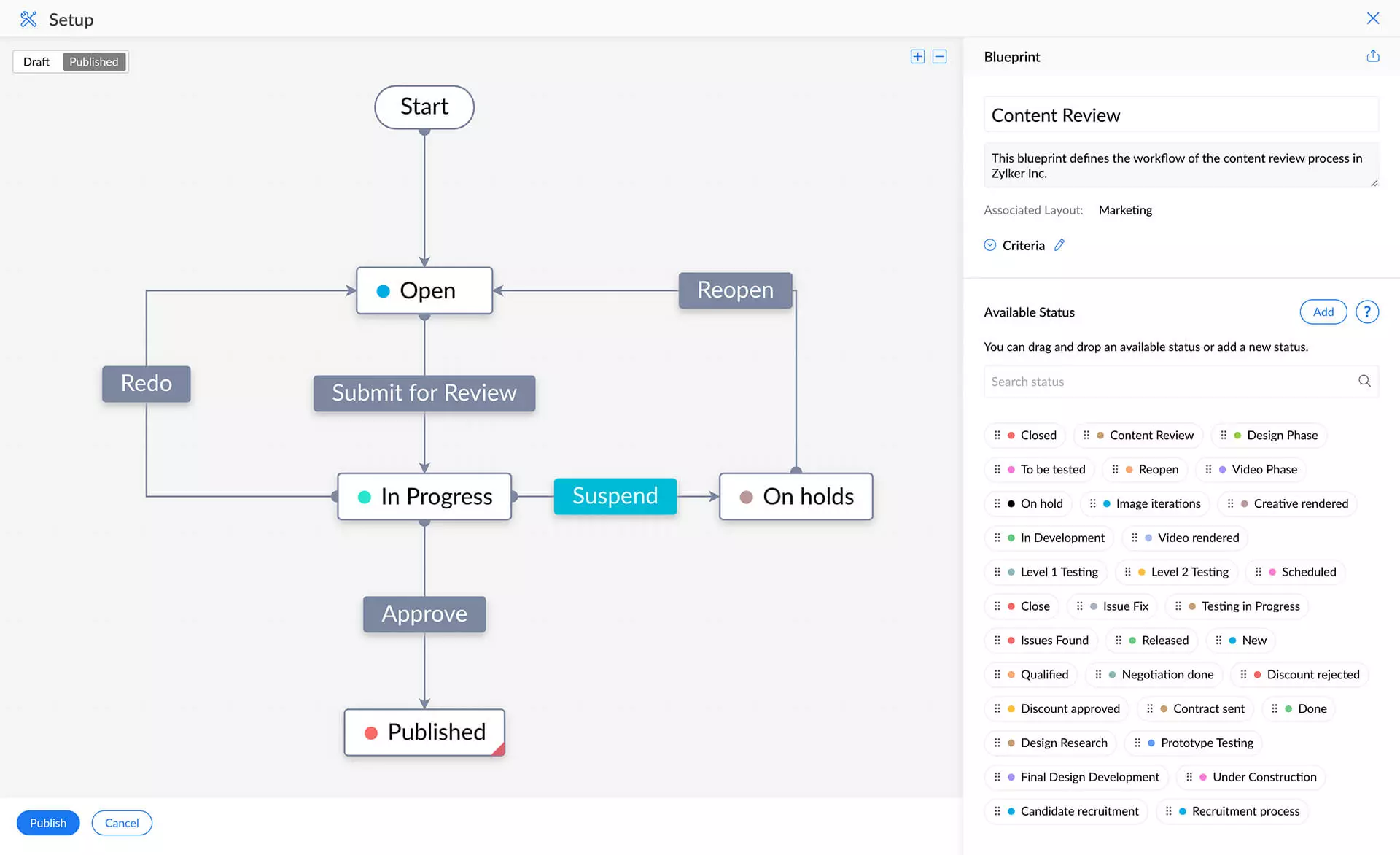 Report Elaborately
Track project metrics with the help of dashboards and custom reports. Make use of the Zoho Analytics add-on to get advanced reports.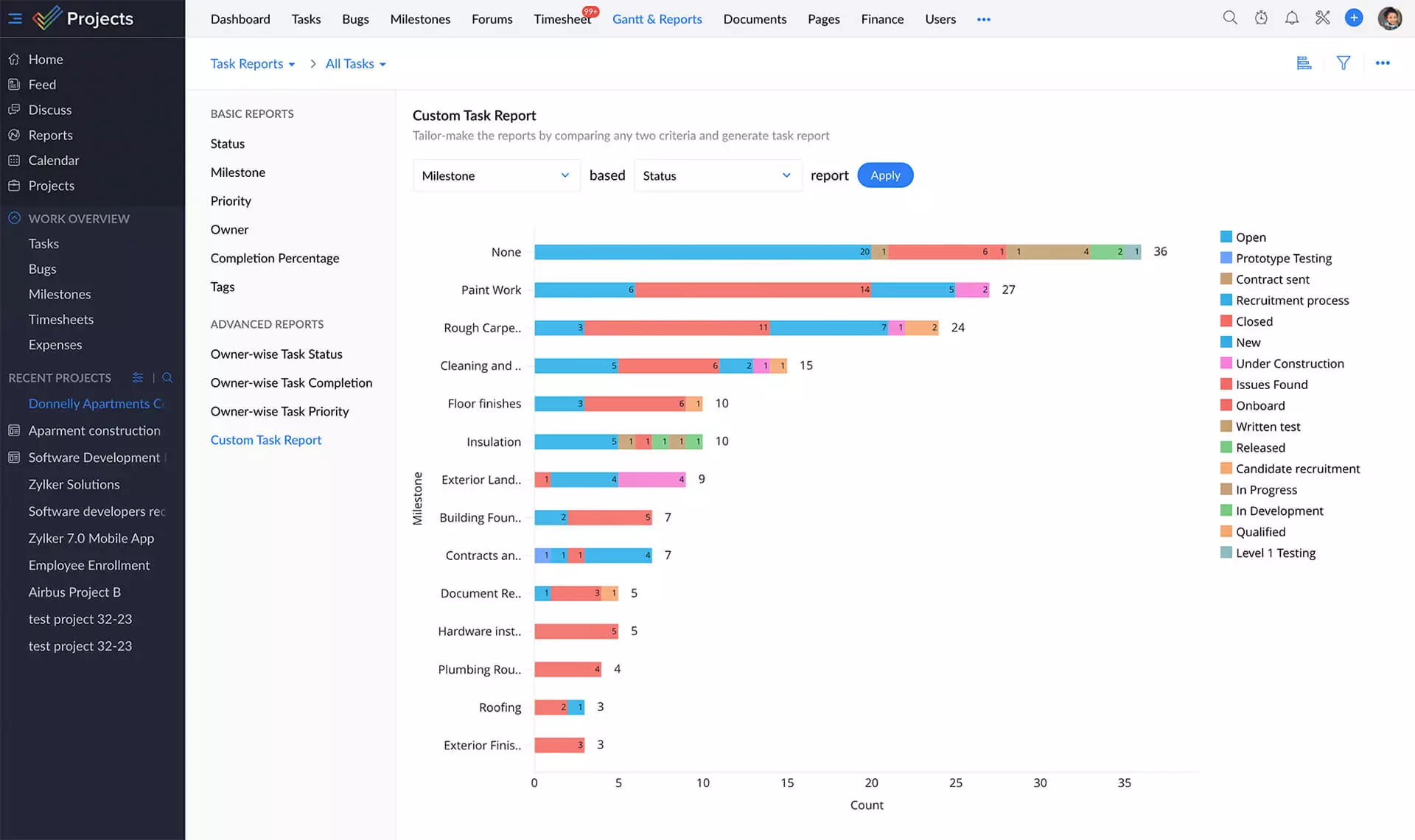 Collaborate Effortlessly
Stay connected with your team wherever you are. Know what's happening with your projects, with the help of interactive feeds, forums and chat.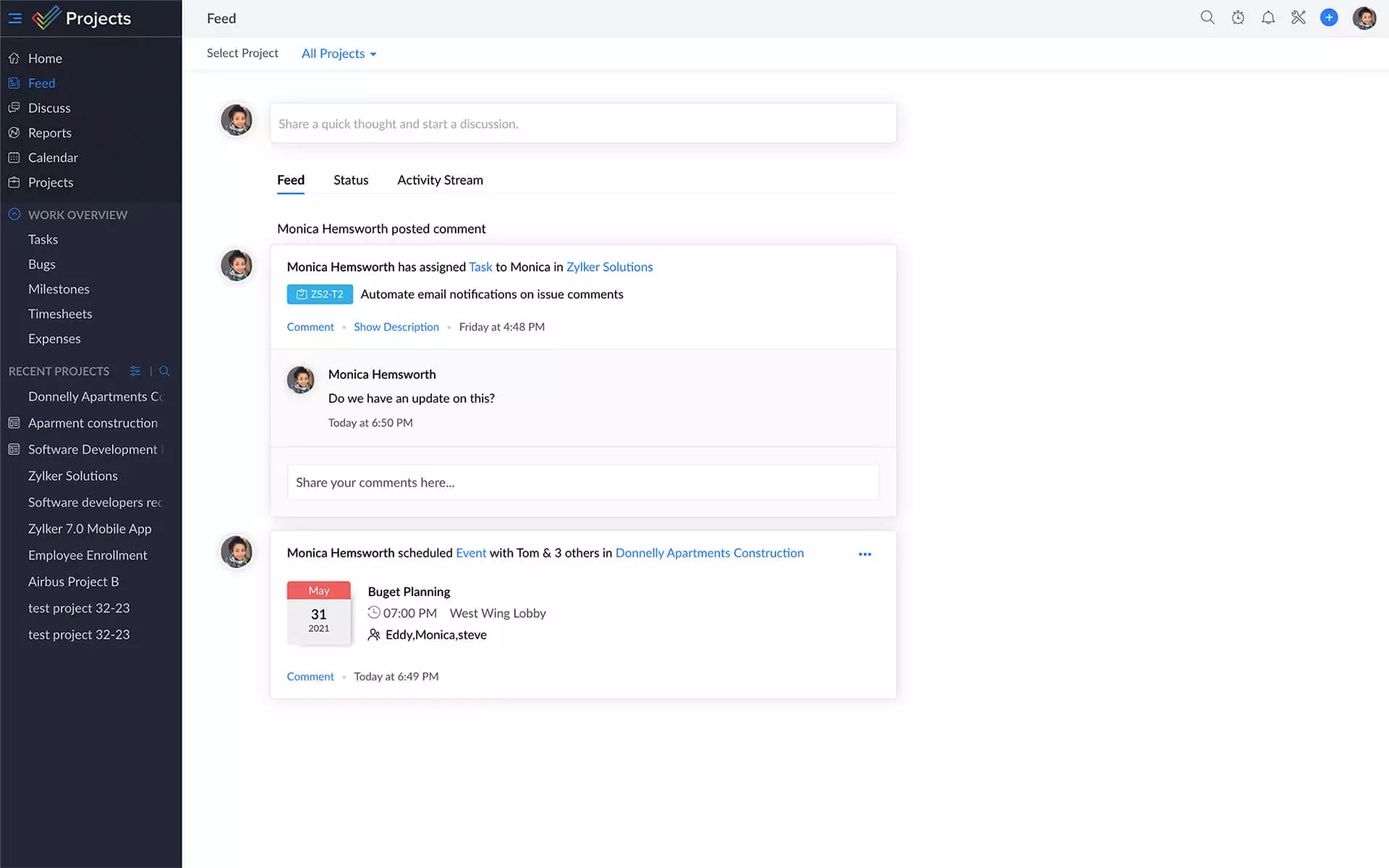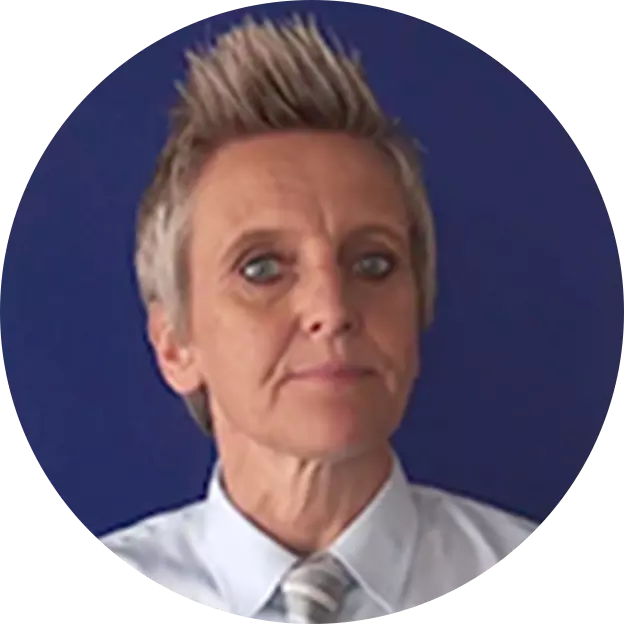 We use almost all Zoho products to run our business and it helped us quadruple our sales in 5 years.
- Jo Englesson Gratitude Training