Start a New Conversation
Post a topic and let your teammates share their views to know the exact requirements to start a new project. You can also notify your team members who would be interested that you have started a new topic.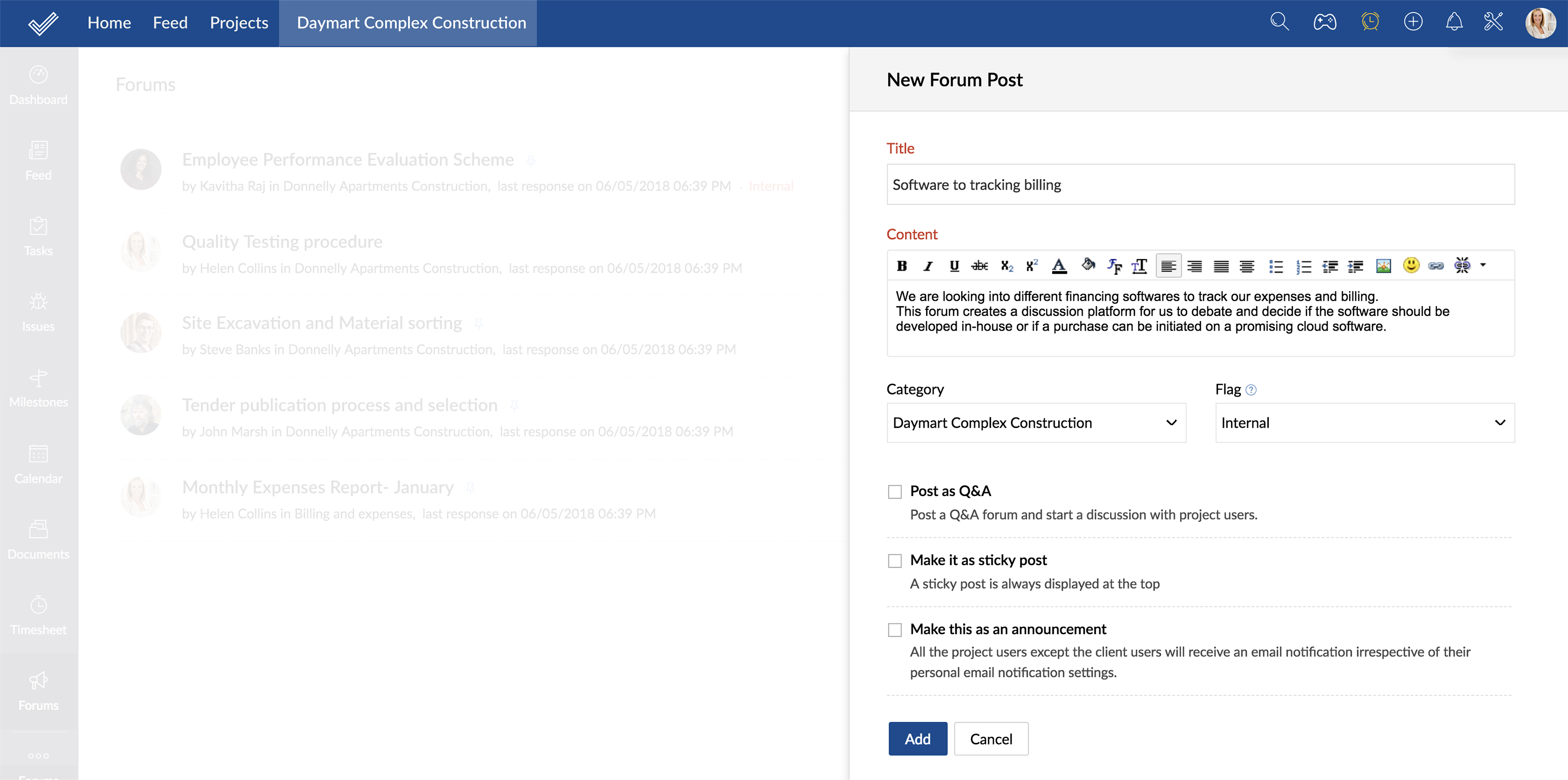 Express Views with Images
Struggling for the right words to communicate your idea? No worries ! Express your views now by attaching files for a topic. This way you can substantiate your views with an attachment, blogs or other useful links.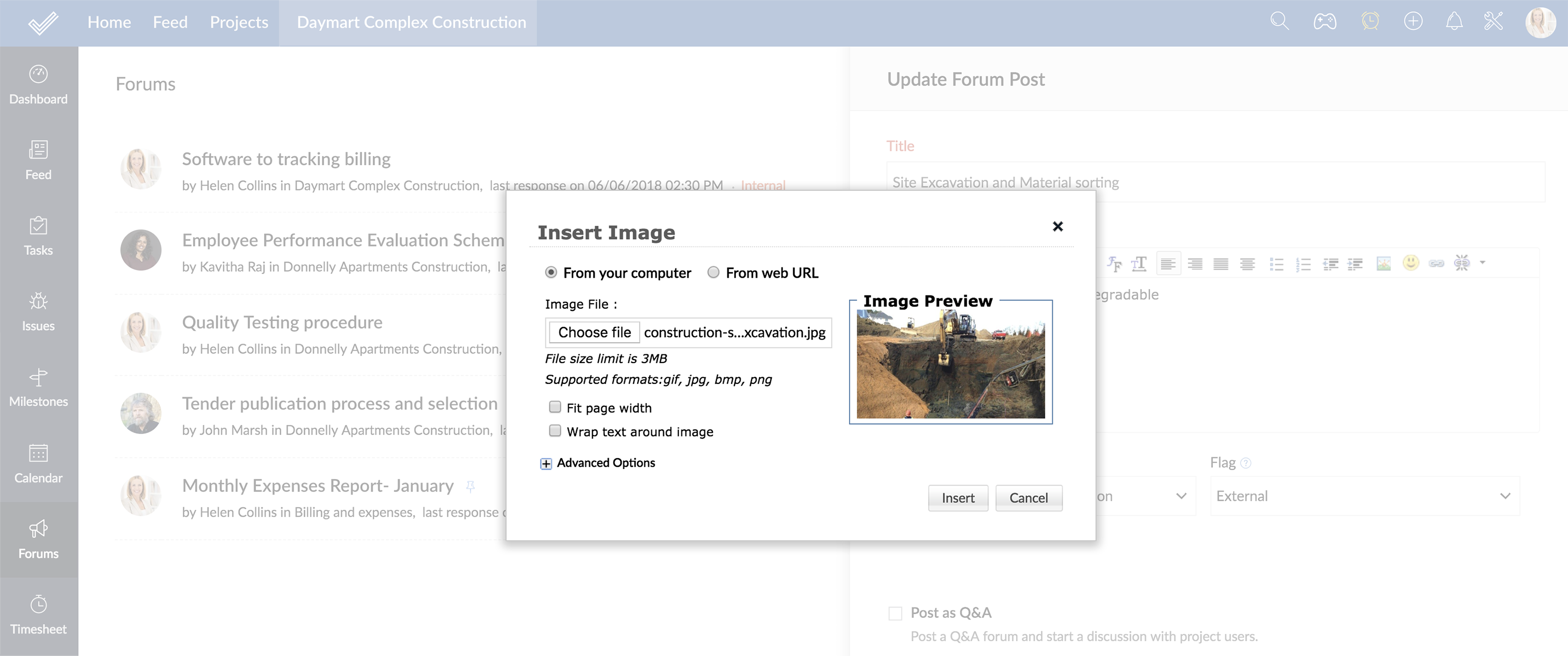 Organize Topics in Categories
Categorize and organize your topics in folders in Zoho. For example, you can have all design related topics under a category called design, or maketing related topics in a category called marketing.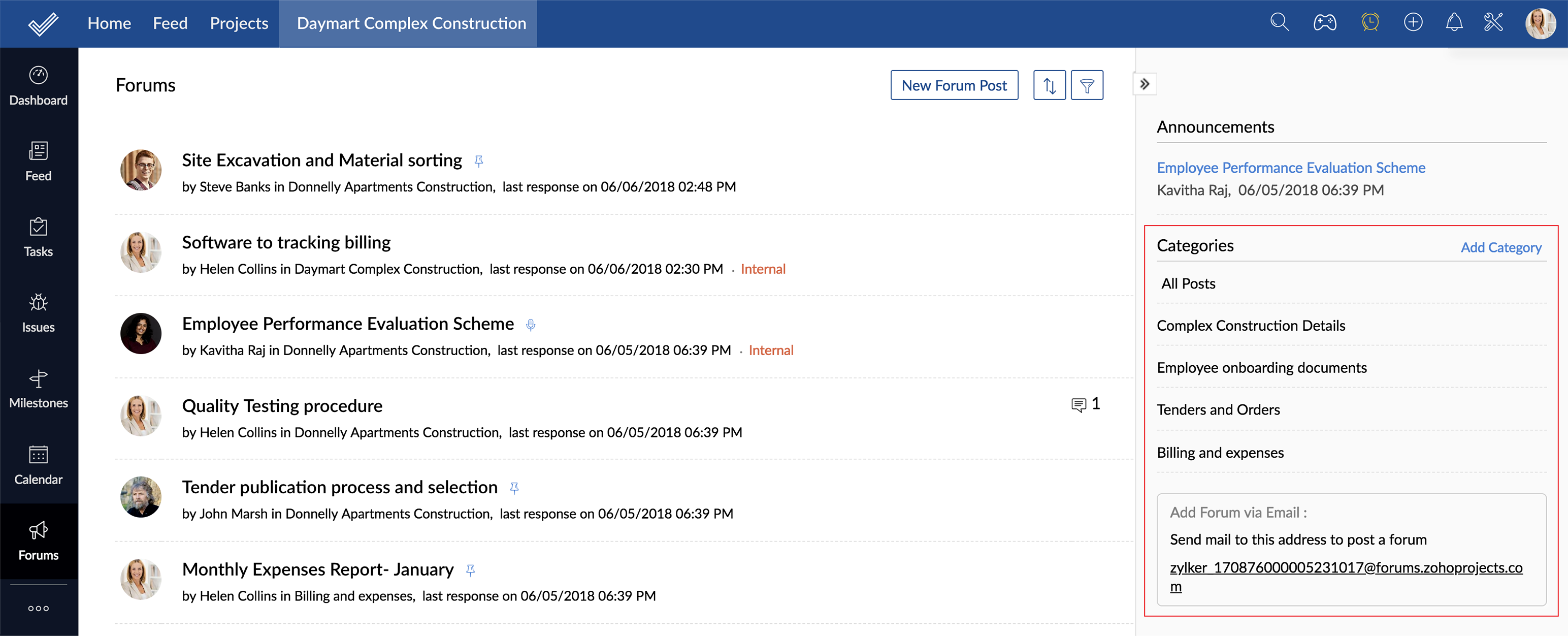 Follow / Unfollow a Topic
Keep a tab on topics in forums that interest you with the "Follow" option. With this keep yourself informed about the latest updates going on with a particular topic.