Issue Management
Easily submit issues by adding them manually, importing bugs from other issue tracking software, or exporting them via spreadsheets. Add custom views to prioritize bugs that have the highest priority or are the most time-sensitive and log work hours to specify time spent on issues. You can also integrate with Bitbucket or Github to view committed changes as change sets in Projects.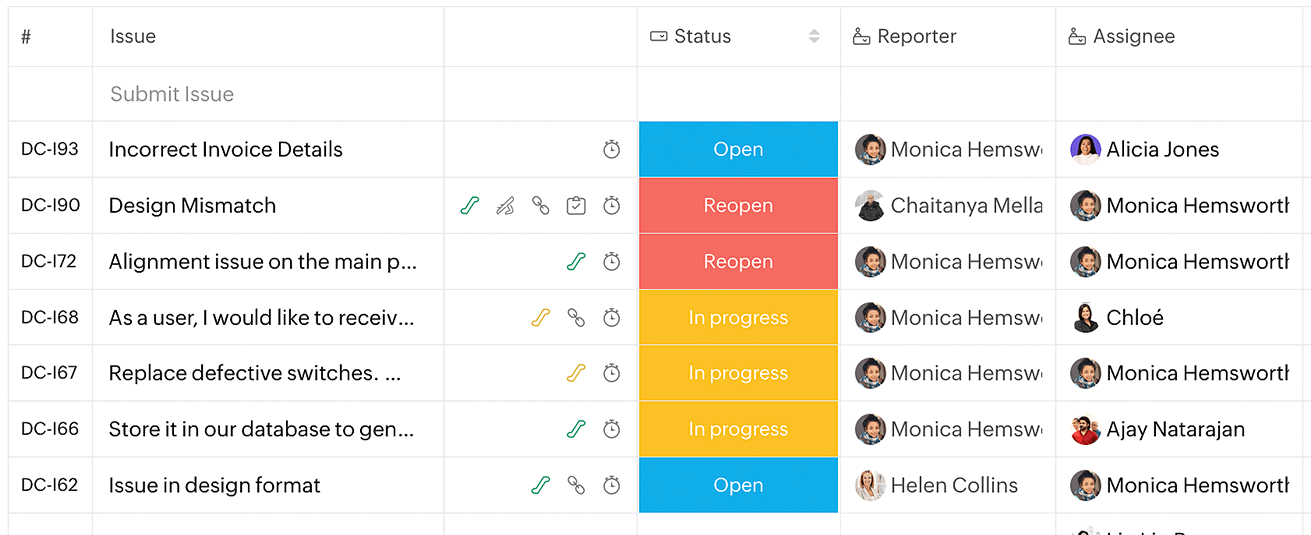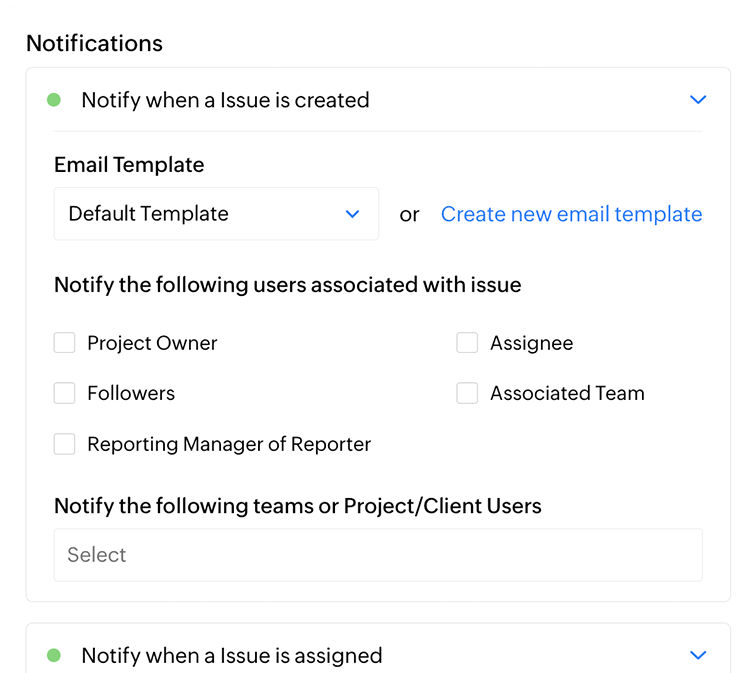 Automation
Automate alerts to notify the right people when issues are created or updated. Configure business rules to automatically update issue details, notify third party applications through webhooks or perform a business logic using custom functions once the rule is triggered. Projects also makes it easy to meet the terms of your deal with clients by setting up Service Level Agreements.
Customization
Create fields for your issues according to your project needs. Customize email templates to convey the right information. Set up custom workflows and statuses, link related issues as needed, and log bugs directly from external websites.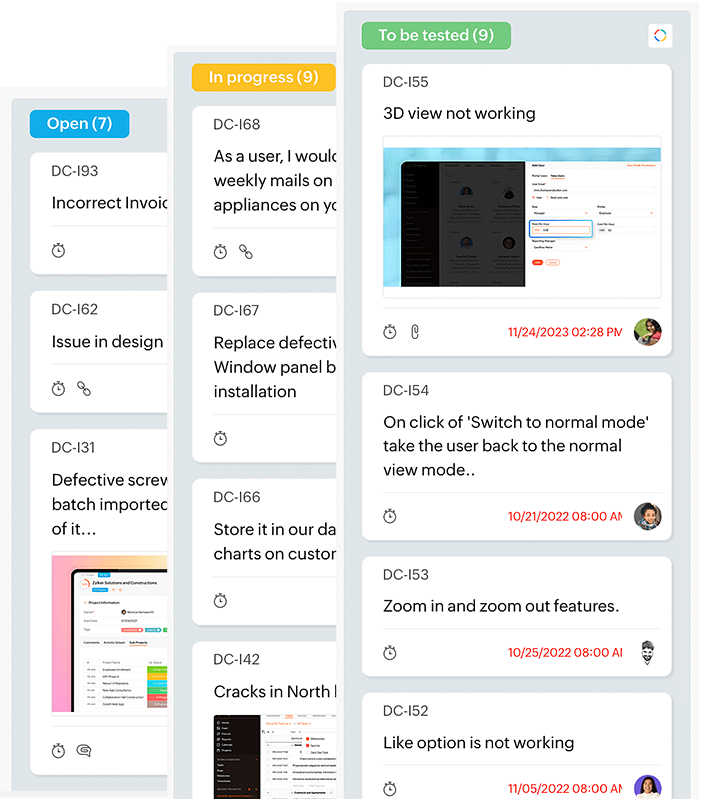 Kanban
Visualize your issues as cards placed in different columns on your Kanban board. These columns are based on varying issue statuses, such as severity or classification. Add comments or attachments or even link related issues right there. You can easily update the status of a card easily by simply dragging and dropping it between columns.
SLA
Draw up a contract with your clients about the level of service you provide by defining some rules for issues—when an issue should be escalated and to whom and goals for how quickly an issue should be resolved. Keep your customers well aware of what's happening with issues and make sure your guarantees are never broken by setting up escalations that notify everyone well in advance.
Bug tracking is really important to us, and Zoho Projects is one of the few tools that combines project management with bug tracking.
Jan Hendrik Mensen
ClearDrop