Manage classical and Agile projects
In project management, some teams set clear milestones and follow a classical approach of completing their tasks sequentially. Some teams allow for changing requirements and work incrementally in an Agile approach. If your teams are varied in their approaches, then a hybrid methodology may work best for you. The hybrid methodology brings your classical and Agile teams together to collaborate on your hybrid project.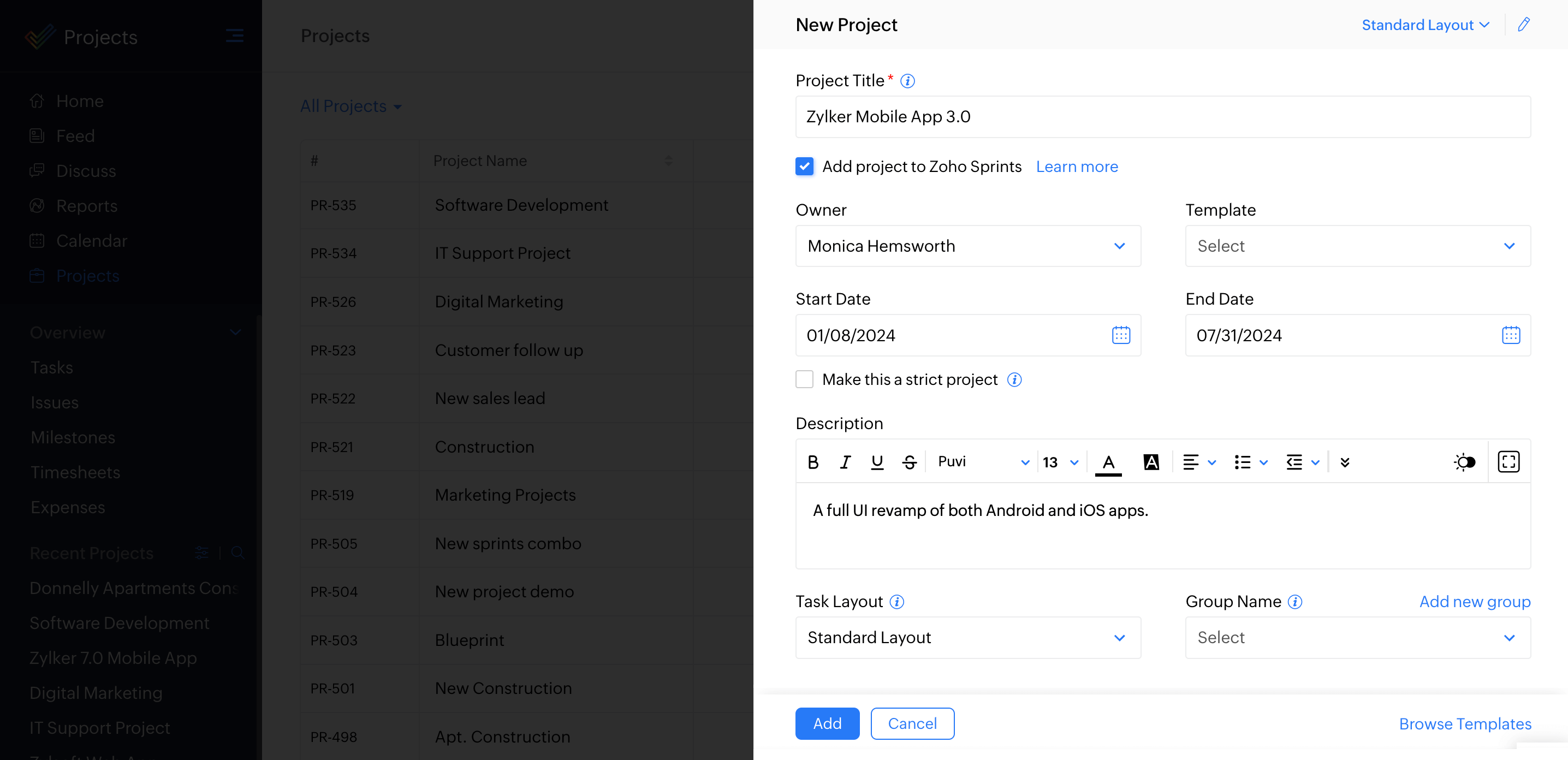 Break tasks down into stories
In the hybrid approach, your teams don't have to revolutionize the way they work. Classical teams can add tasks to their task lists, set dependencies, or associate a blueprint. When tasks are ready for development, that team can add them as user stories to your backlog for your Agile teams to work incrementally in sprints.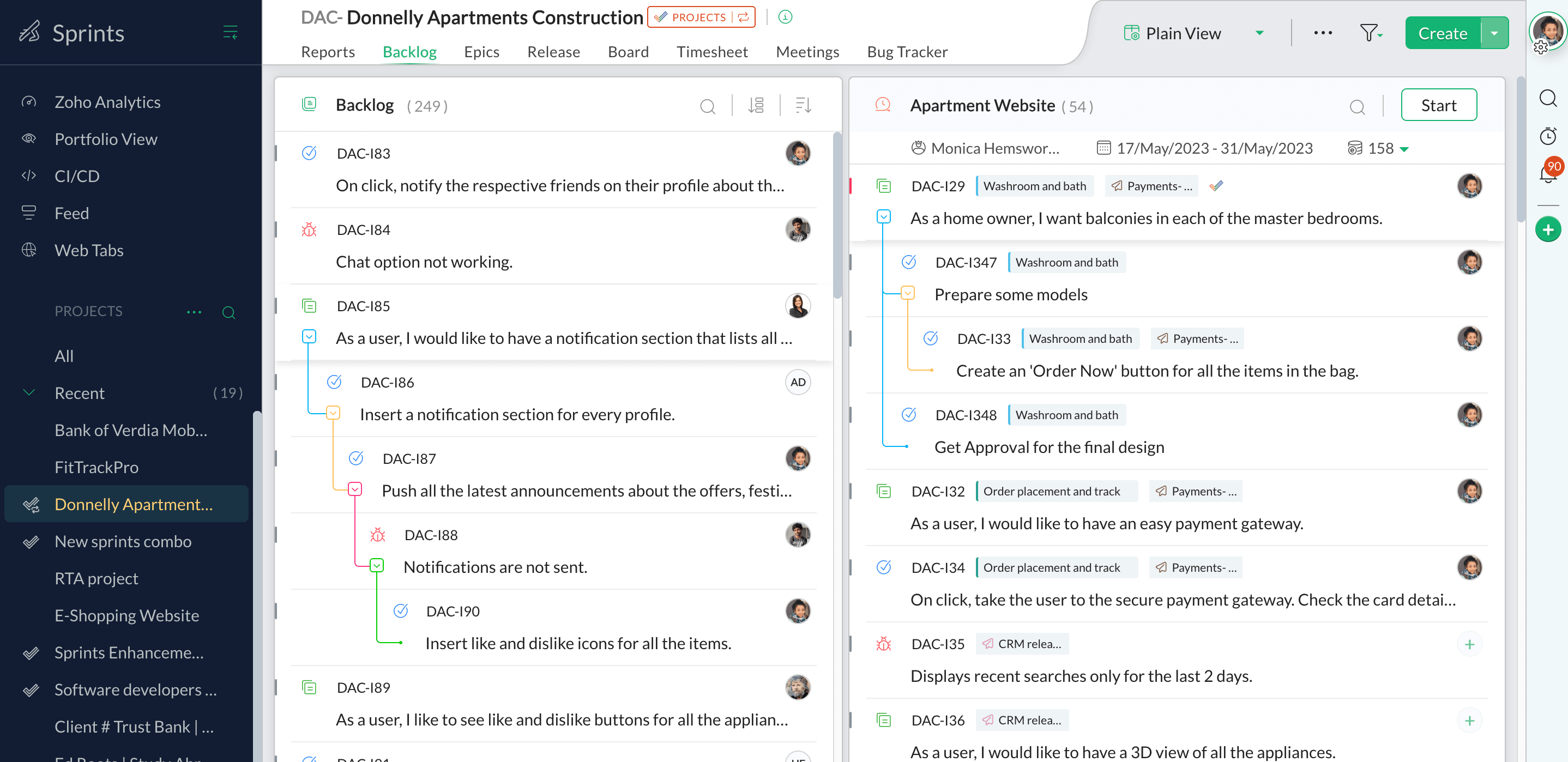 Plan and track your sprints
The hybrid approach helps classical and Agile teams plan and track their sprints from one dedicated hub: the Sprint tab. Both teams can view work items in their backlog, plan a new sprint, and track sprint progress on Scrum boards.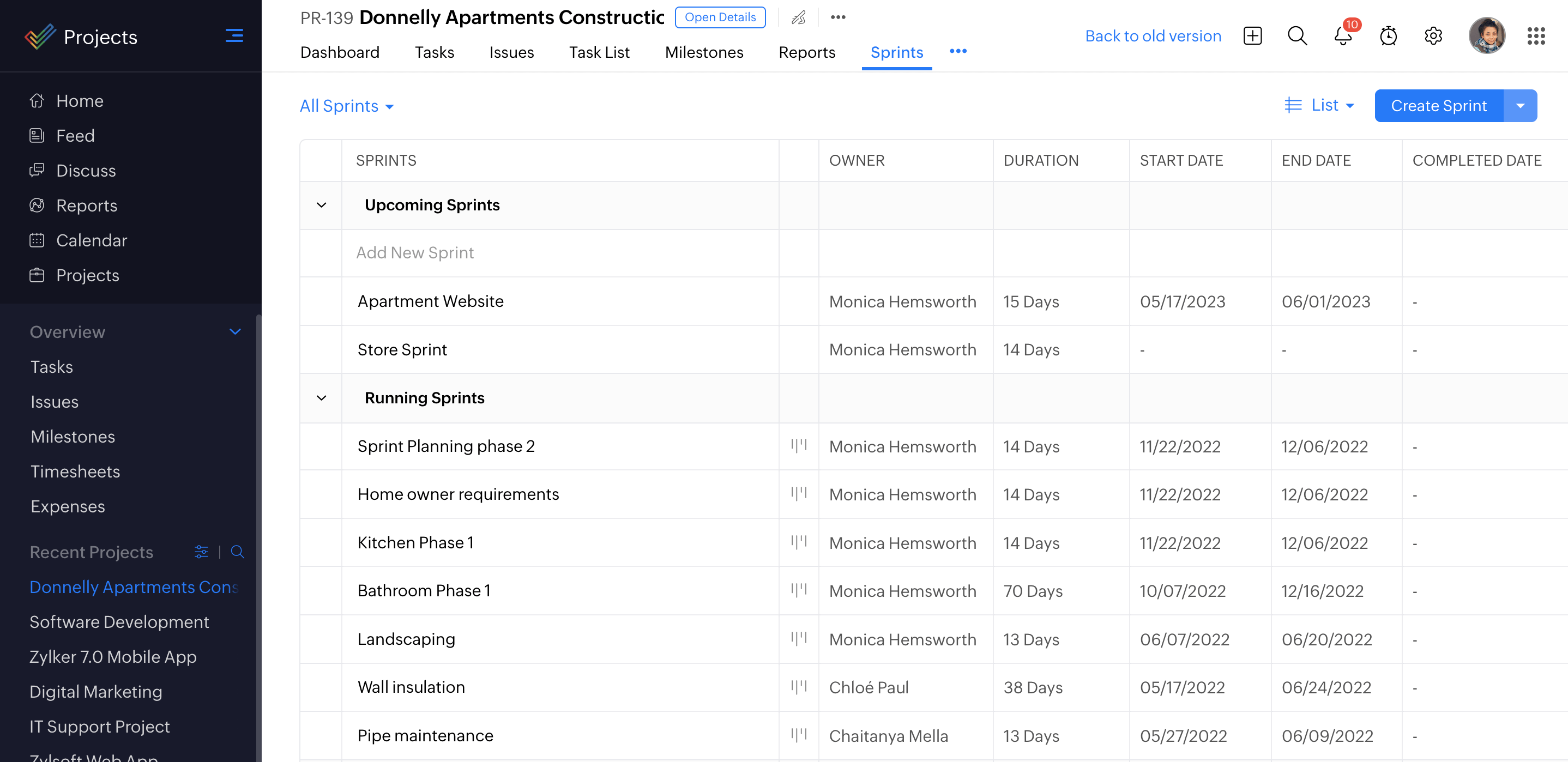 Reduce disintegration and promote collaboration
Large teams have many moving parts, and this can make it difficult for them to change course and adopt an Agile framework. The hybrid approach keeps the details of the project in sync across different modules, providing the context needed to collaborate with cross-functional teams.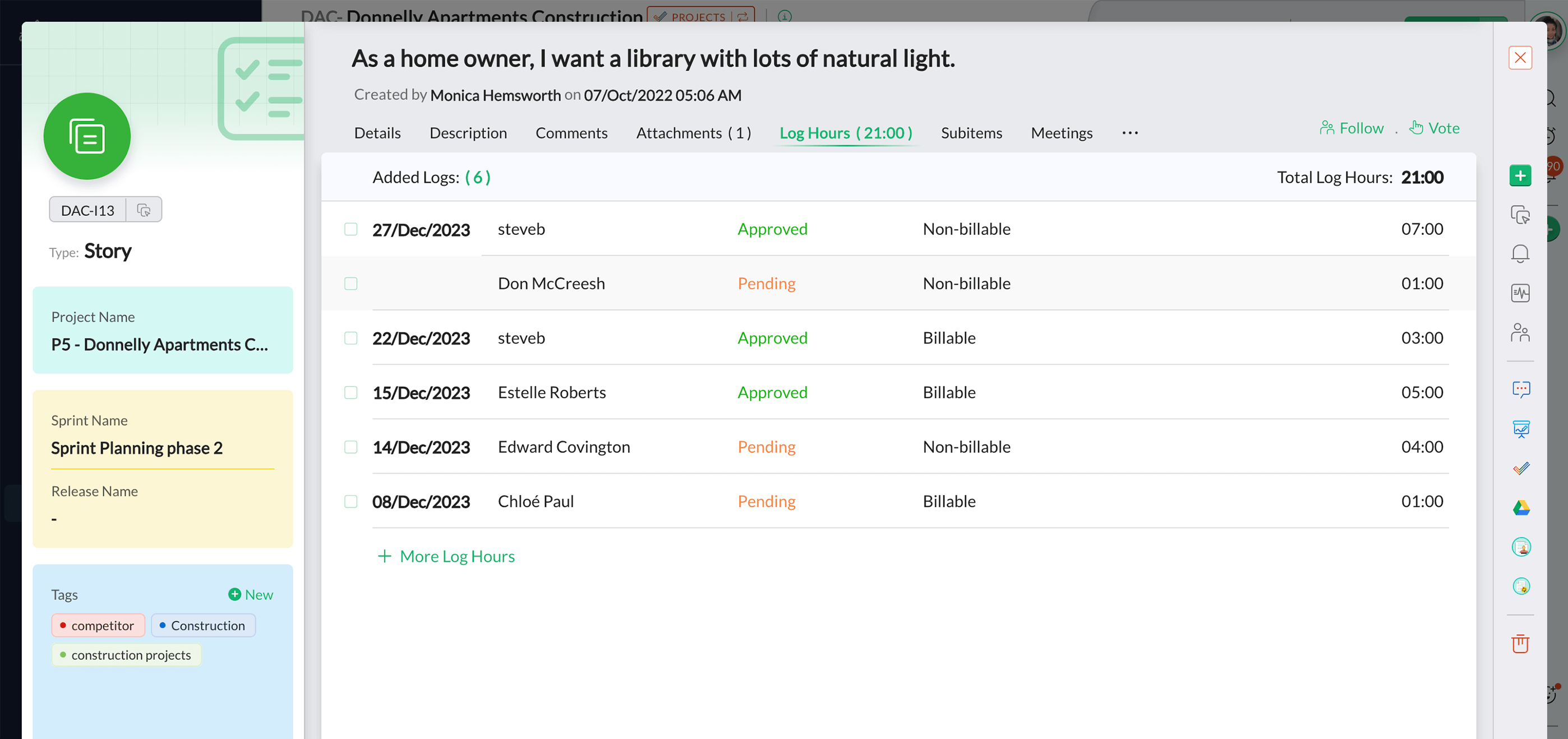 Get a bird's-eye view of your project progress.
Classical project management teams use Gantt charts for tracking their project schedule. Agile teams use burn up and burn down charts to track their sprint progress. The hybrid approach combines the best of both methods and offers a bird's-eye view of your milestones, task lists, tasks, and sprints.