User Details
The User Details page provides detailed information about a particular user. There are various sections that display the user's Skillset, Planned vs Actual hours, Status summary, and Gamescope scorecard.
Click in the top band.
Navigate to Manage Users and click Portal or Client users.
Navigate to the user and click on the profile picture.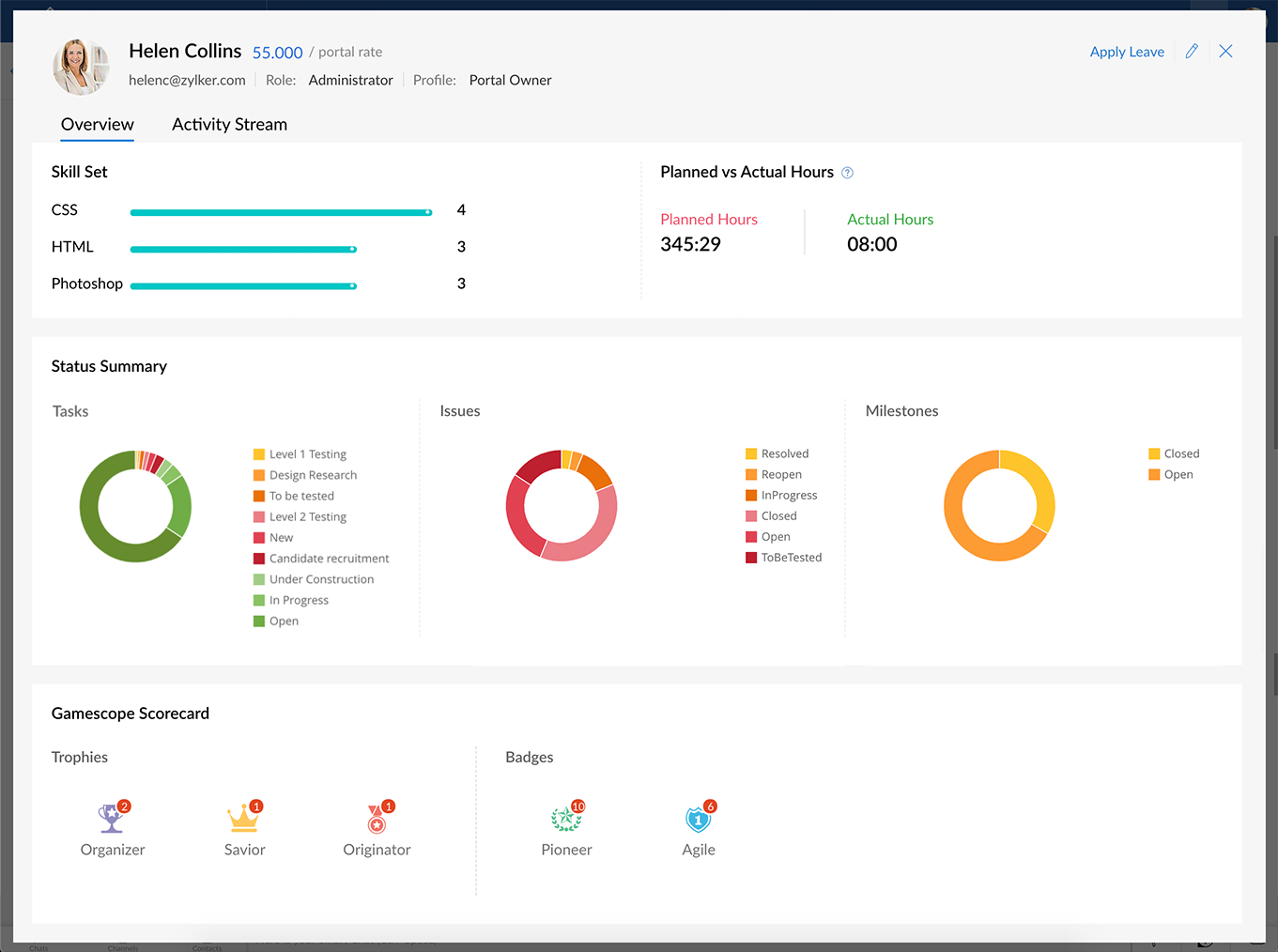 ​
You can view the following features in the User Details page:
Skill sets: View skills acquired by the user. Skill details are pulled from Zoho People.
Planned vs Actual hours: Planned hours are calculated based on the work hours allocated for the task assigned to the user. The actual hours spent is calculated based on the user's timesheets and timers.
Task, Issue, and Milestone Summary:Graphical representation of your overall status in tasks and issues. Get a clear view of the task and issue completion status across projects.

Note:

Status of projects where users have View All permission for tasks will be shown in the graph.

Gamescope scorecard: View the total number of trophies and badges won in the scorecard.