Upload and Manage Your Documents
Zoho Projects allows you to browse and upload your files from your personal desktop, and cloud services such as Google Drive. You can upload any file type like *.jpg, *.png, *.doc, *.docx, *.ppt, *.xls, *.csv, *.mpeg, *.zip, *.wmv etc.
Upload documents from your desktop
Select Projects.
Navigate to your project and select Documents in the left menu.
Click New in the upper-right corner.

You will see options - Upload Files and From Cloud. i.e. You can upload file(s) from your computer or from any of your cloud storage application.
You can upload upto 500 files of 500 MB size each.
Choose the option that you want and proceed to upload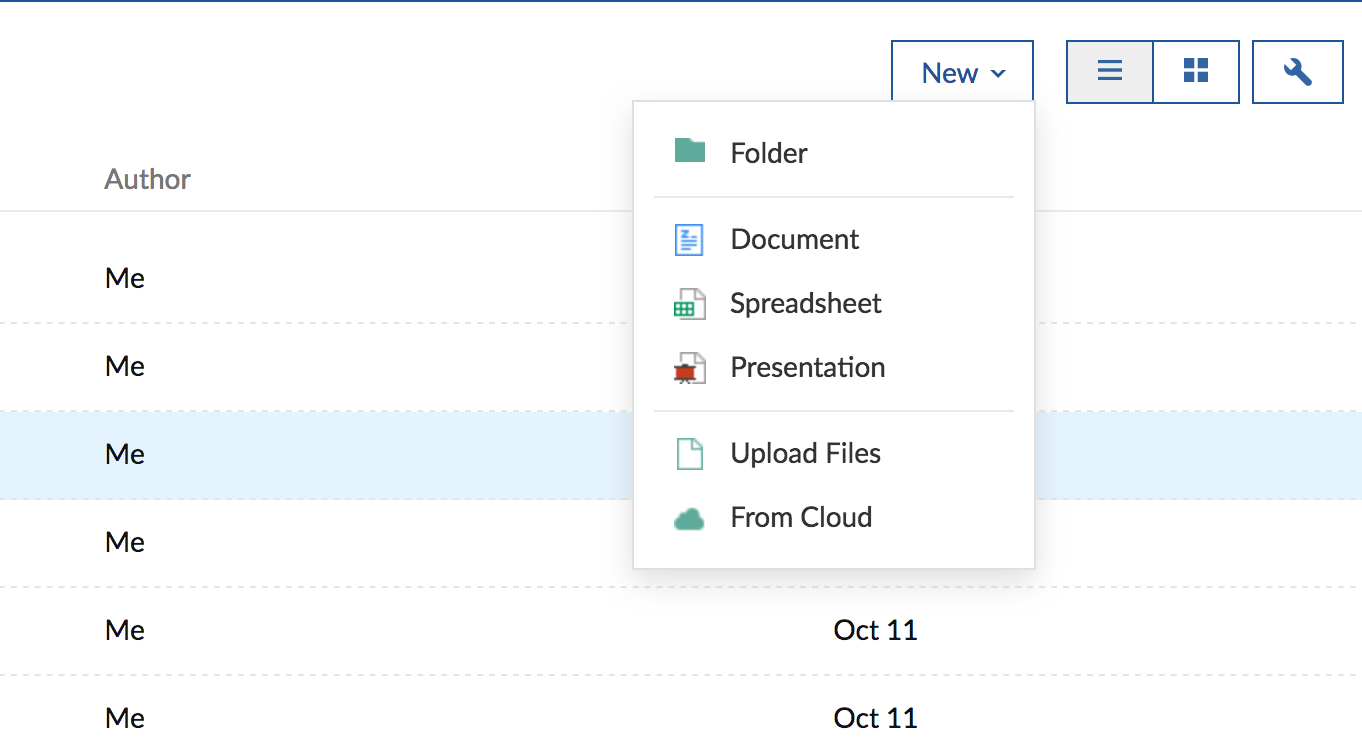 This uploads the attached files and saves it under the selected folder. In addition, it notifies about the documents being uploaded into the workspace to selected coworkers.
Upload documents from Cloud (Cloud Picker)
When you choose From Cloud, the following screen shows up. You can choose to select your documents from any of your cloud storage apps like  Zoho Docs, Google Drive, Box, OneDrive, and Dropbox.
Select the cloud service from the options in the left menu in the screen and authenticate yourself to log in

Your documents will be fetched into Zoho Projects post authentication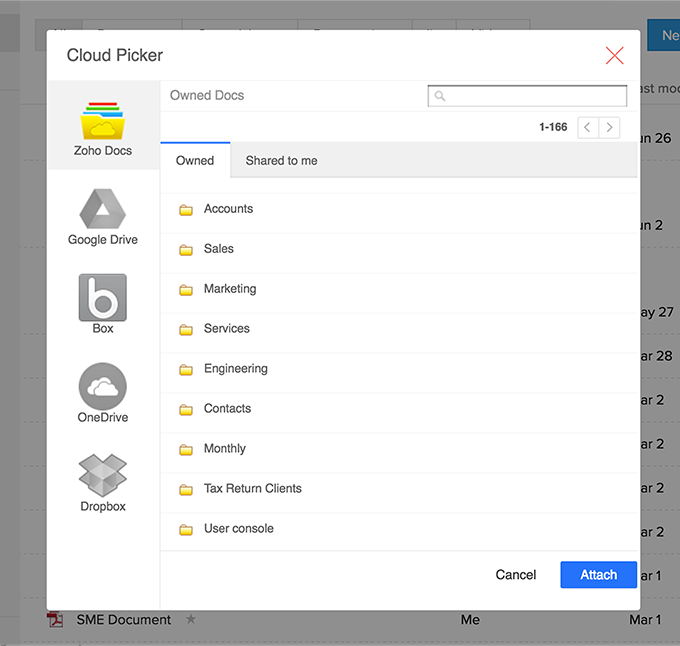 Note:
A maximum limit of 10 files is allowed per upload
By default, a copy of the mail is sent to you