Upcoming Milestones
The latest milestones which needs to be accomplished now in a project are categorized as upcoming milestones. Zoho Projects allows you to quickly create, edit and delete a milestone in just a few clicks.
Milestones
Click Projects and in RECENT PROJECTS, select the required project.

Click and expand Tasks & Milestones and then choose Milestones.
If you have already added milestones, you can view them based on their status such as Upcoming, Overdue, Completed and Archived.
Filters
Click on Filters on the top right corner to filter milestones based on OWNER or TYPE.
Other actions
Click on Other actions on the top right corner to export milestones as a pdf.

Add a milestone
Click New Milestone at the top right corner to add a New Milestone. Specify the Milestone name and other details and then click Add to add a new milestone. In Milestone Flag, choose the Internal option, if you wish to display the milestone only to your portal users. However, if you want to collaborate and display the milestone with client users choose the External option.
Edit a milestone
Hover the mouse over Upcoming Milestones or Overdue Milestones, click the action menu and then choose Edit to edit the milestone.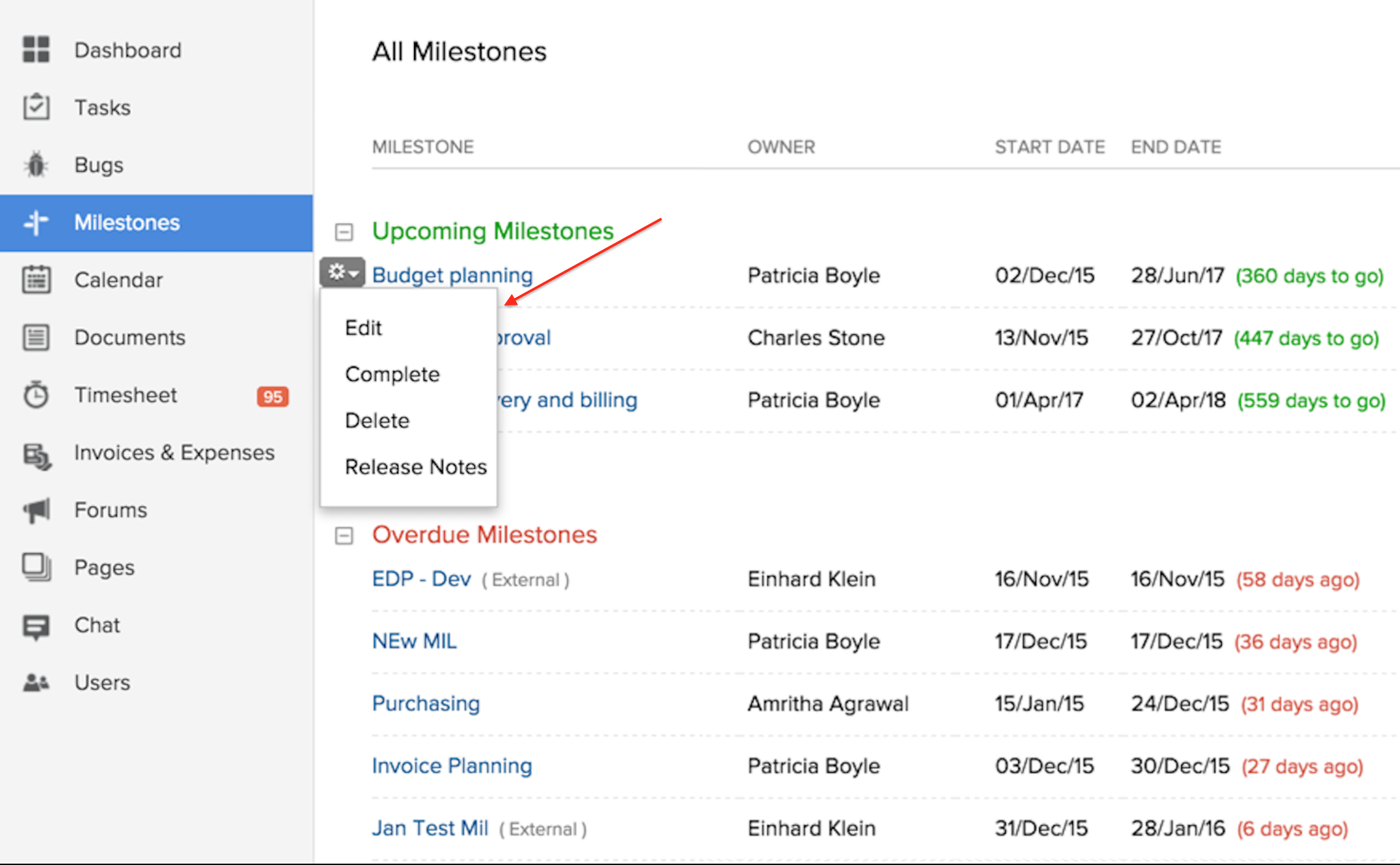 You can modify the milestone details and then click Update to save the changes.
Delete a milestone
Hover the mouse over the required milestone, click the action menu and then choose Delete to delete the milestone.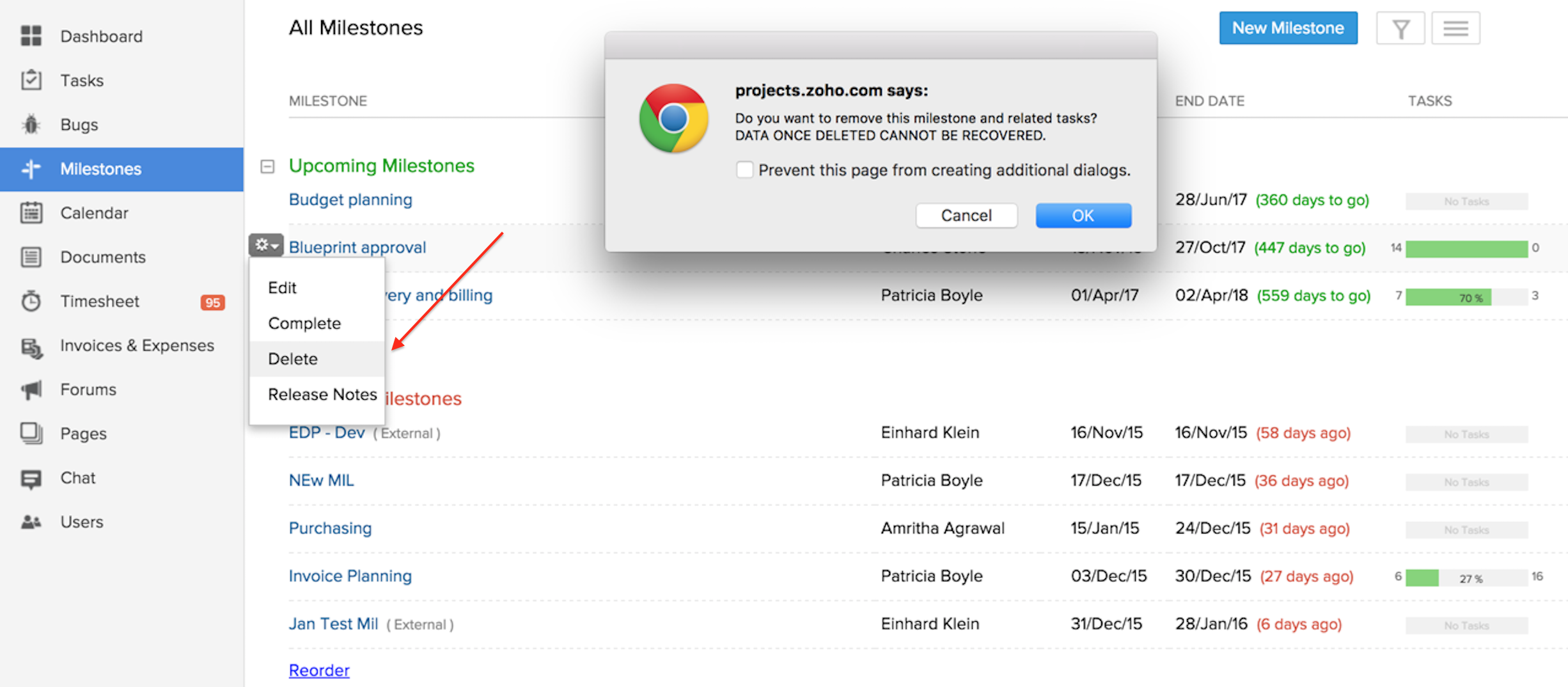 The milestone is deleted, along with all it's related tasks.
Note:
Skip weekends and holiday settings are used to calculate the number of days for:

Milestone completion (Upcoming Milestones)
Milestone Gone by (Overdue Milestones)
Milestone Ahead by (Completed Milestones)
Milestone Late by (Completed Milestones)