Settings in Zoho Projects
Personalize your projects the way you like it, to match your corporate style. With Zoho Projects, you can update titles, change layouts, add colors and bring out a nice look and feel for your portal. Setup search lets you search for the setting you need.
Click to learn more about access privileges for various settings inside Zoho Projects.
Benefits of Project Settings
Customize your project and select a color scheme to match your corporate style.
Select and view your project pages in your favorite language.
Personalize your project profile with your personal details.
Upload your favorite picture so the project team can see them at work.
Take a backup of your crucial project data and export in your personal desktop.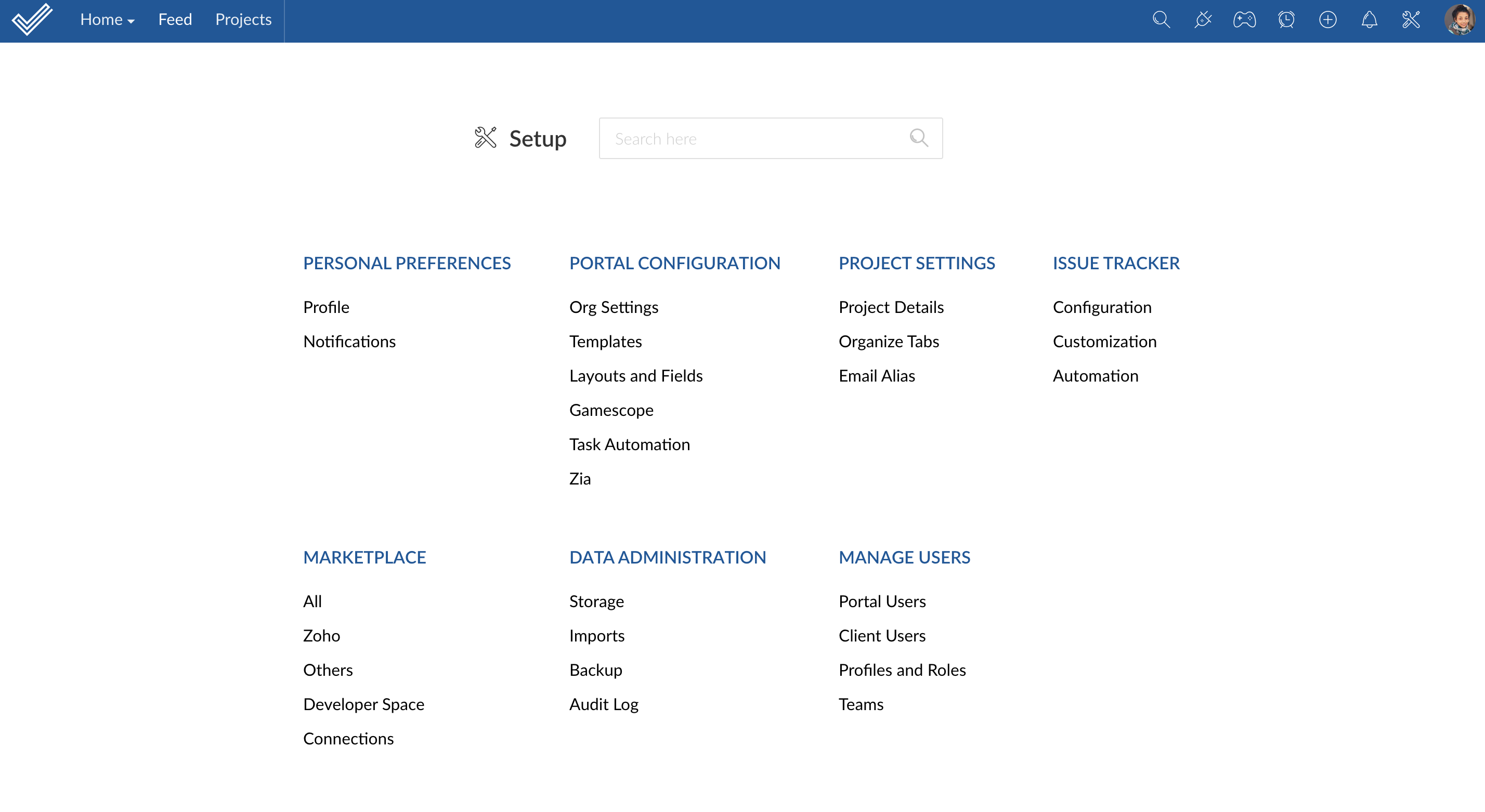 Personal Preferences
Set up your profile, theme, portal background, and manage notifications in the Personal Preferences section.
User Profile | Notifications
Project Settings
Configure your project information, customize the tabs, and manage the project Email aliases to access Zoho Projects through your personal Email addresses in the Project Settings section.
Project Details | Organize Tabs | Email Alias