Forum Topics
Post an idea or a process so that your team members participate and share comments. You can post a review process and check the teams opinion before implementing. In Zoho Projects, you can view Forums in the List or Expanded view.
 Post a topic
In Projects, select the required project and then click Forums. Click New Forum Post at the top right corner, to create a new forum post. Specify the forum details and choose if you want it to be an announcement or a sticky post.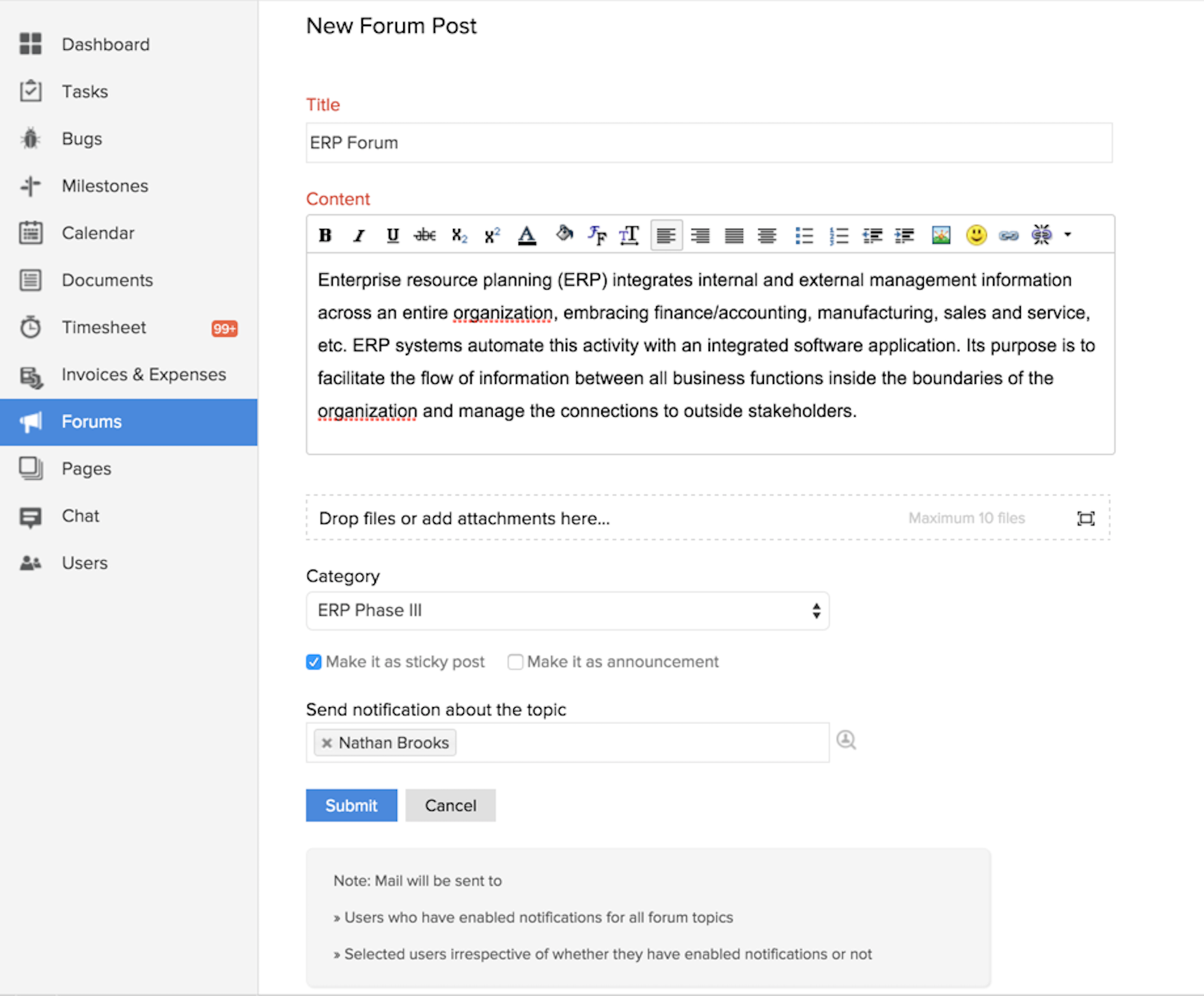 A new forum is posted and discussions start right away. When you announce a forum post all the project users will be notified, whereas when you choose to make it as a sticky post, it will be notified only to selected users. Plus, your announcements and sticky posts are listed on the right panel in Forums.
 Edit / Delete a topic
In Forums, click the required forum topic to open and post a reply. In this page you can see the Edit and Delete option. Click on the required option to edit or delete.