Kanban View
Kanban cards are an easy, dynamic way to create and visualize your workflow. In Kanban view, the bugs are arranged by status such as To be tested, In progress, Complete and so on so that every team member knows what's required to be done at any time.
Kanban cards in Zoho Projects allows you to:
To add, edit and delete bugs from Kanban View refer, Manage Bugs.
Kanban view of bugs
In Projects, select the required project, and click Bugs. Click Kanban to view bugs as kanban cards.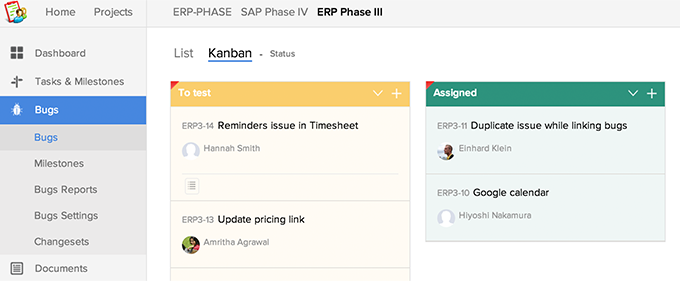 Customize kanban cards and view workflow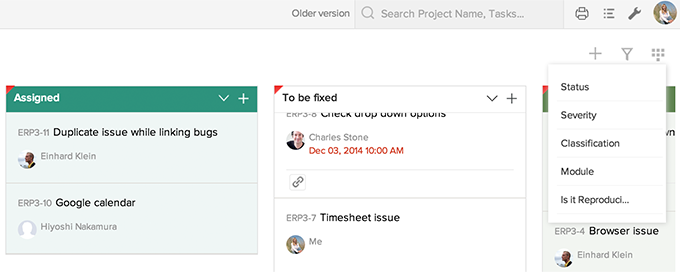 Click the View by option at the top right corner, next to Filters to customize Kanban cards and view the bug workflow based your convenience. You can custom-make Kanban cards and view the bugs based on Status, Severity, Classification, Module and Is it Reproducible.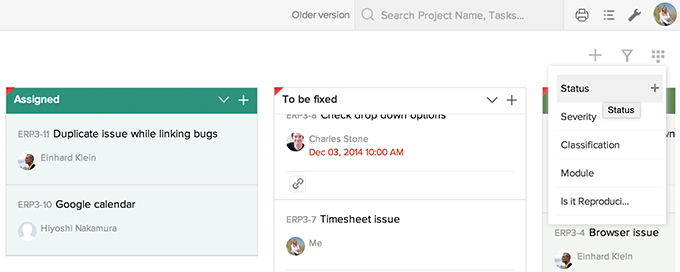 You can click the Plus icon, enabled when you position the mouse pointer over the customized View by option to add a new status field.

You can delete the new field from Status & Workflow in Bug Settings.
Once you have customized the array of Kanban cards, you can view the work process and manage the work flow. You can easily view bottleneck tasks and decide whether to take up new tasks or work on tasks that are In Progress. Kanban view helps you to easily visualise the flow of work and manage any bottlenecks in the project.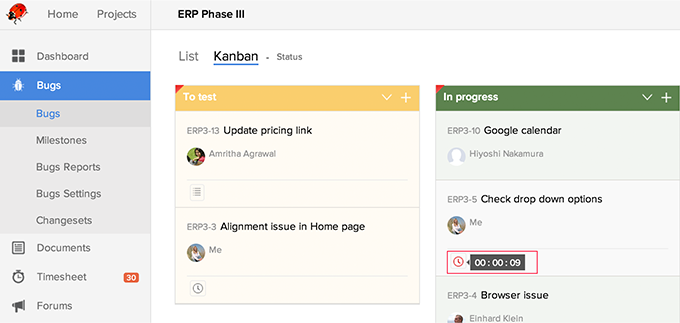 The timer is displayed for tasks that are assigned to you, and you can log hours based on the time spent on the bug.
 Reorder bugs workflow
You can reorder the Kanban cards by dragging and dropping the selected card.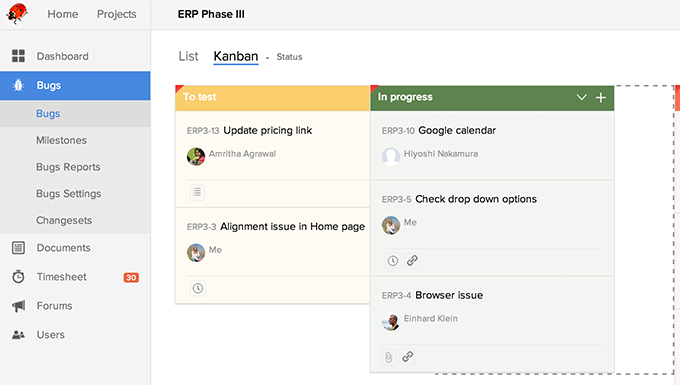 You can also drag and drop the bug to move from one Kanban card to another.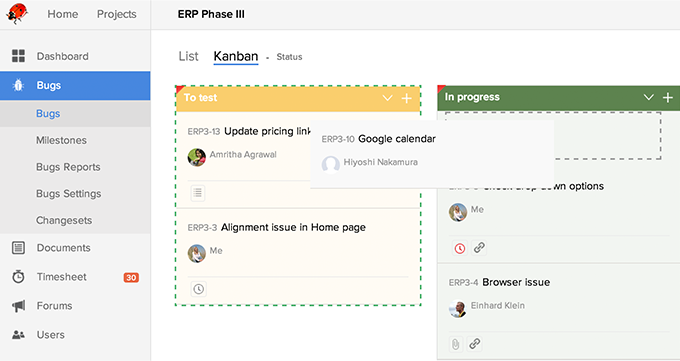 Note:
You can move bugs based on the status and workflow already configured in
Bug Settings
. The allowed order of workflow is displayed in green dotted lines, whereas the workflow status that is not defined as the next status in
Bug Settings
is displayed in grey dotted lines, while moving bugs.
 Color bugs workflow
You can color your Kanban cards to add more visibility and highlight the bug status to decide your priority and view the workflow easily. This option is available only in Kanban cards that are displayed based on Status.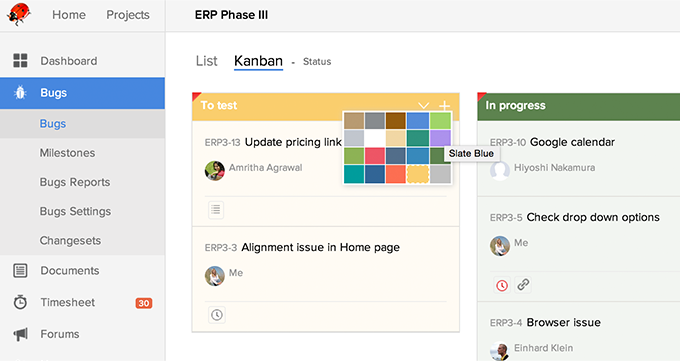 Related Topics