Invite Participants for a Chat
You can invite or add more participants for your chat session based on your requirement.
 Add / View participants
You can add participants to an existing chat topic. In Chat, select and click open the required chat. Click the Add Participants link on the Right Panel, and then click the participant box to display other participants and choose the required participants.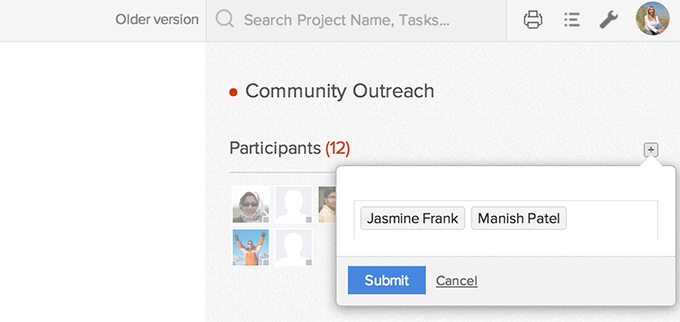 The participants view, list all the participants of a particular chat session.
Note
Green indicates the member is online while grey indicates the member is offline for chat.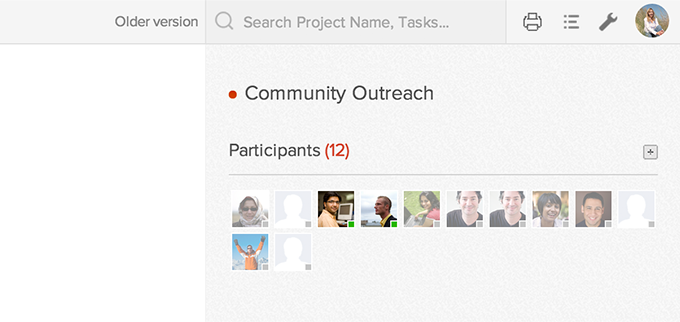 Attach files in a chat
While chatting with a member or a group you may wish to attach files like images, documents etc. Click Chat and then select to open the required chat room. And click Send File to choose and attach a file to the chat.

You can views all the files attached by team members for a particular chat session under Attachments on the Right Panel.

Related Topics