Import Users from Zoho Mail Suite
Zoho Projects provides an option to import users and accounts from Mail Suite. Now, you can quickly import project users for your portal. This way you can import and add bulk users with ease.
In the Admin section, click All Users, and in Portal Users click the settings icon at the top right corner. Choose From Mail Suite to import users from mail suite.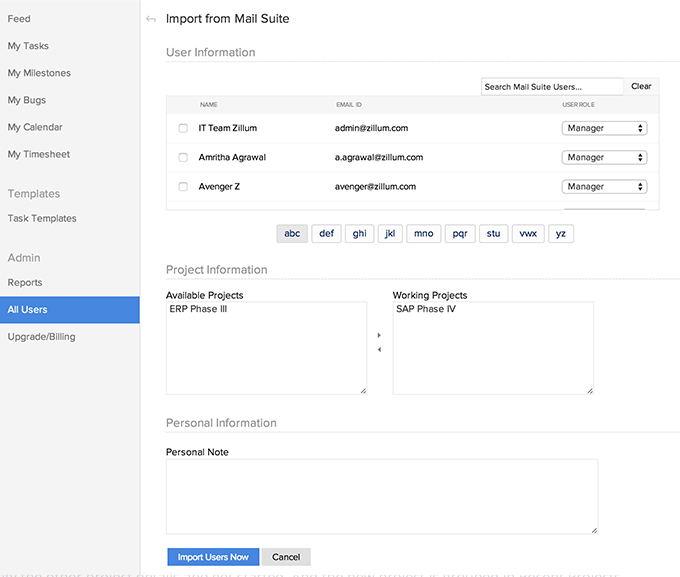 Note :
To import users from Zoho Mail Suite, you need to have an organization account in Zoho Mail Suite. In addition, you need to be the administrator for your organization to import users from your Business account. Furthermore, you also have to be a portal owner or administrator or a project manager in Zoho Projects.
Related Topics