Import issues from other BugTracking systems
If you are using any other bug tracking system and wish to migrate to Zoho BugTracker you can do so with a simple Import Bugs option.
Just get your bugs off from an external bug tracker as a CSV file into Zoho BugTracker in easy steps.
Here's the required series of steps to follow :
1. Go to Bugs tab. Click Bug Settings link. This opens the settings panel and select Import Bugs option. This opens Import bugs form. Browse and select the CSV file for import and click Import Bugs button.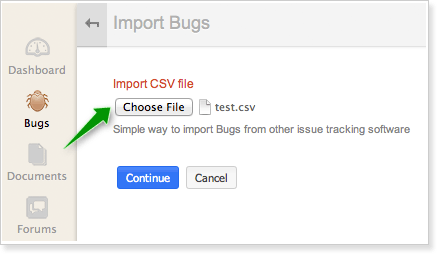 2. For a quick and hassle free import, we request you to follow the below instructions specified in the help snippet to create and import CSV file of an external bug tracker into Zoho Projects.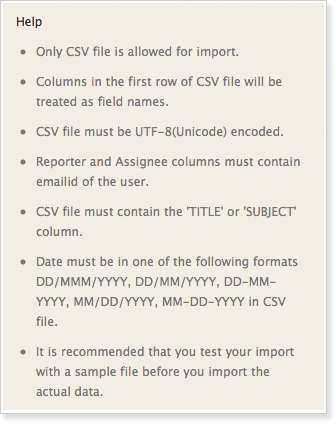 3. This opens a Import Bugs Wizard. Here map the list of columns from your CSV file against each field in Zoho BugTracker. After this, choose the required date format using Select date Format option and click Continue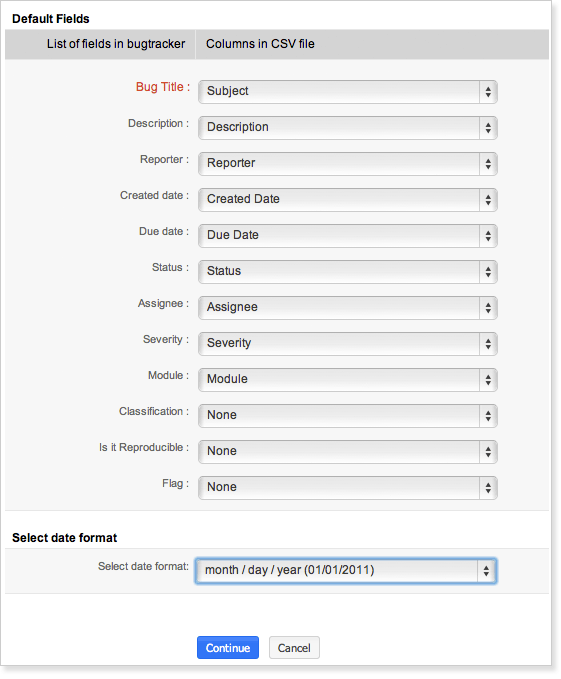 4. This maps the required fields and a warning message Warning: Once your import is completed it cannot be rolled back is displayed.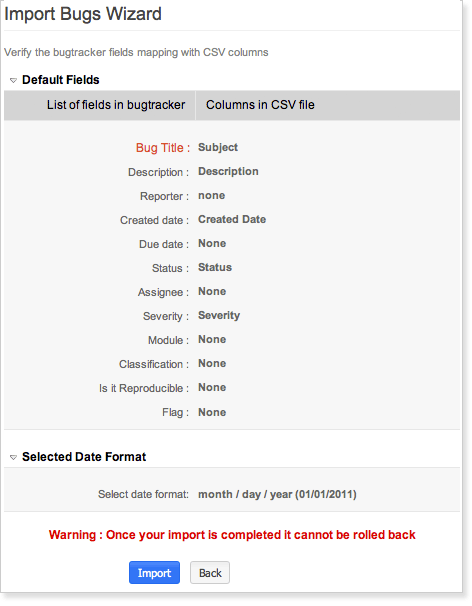 5. Your import is scheduled and this might get completed few minutes. An alert message Your file import has been scheduled. Notification will be mailed once bugs import is completed... regarding the scheduled import is displayed in Bug Settings view.

After the import get completed, a notification mail is sent to your email address. Just go to Bugs View and here you can find all your bugs been imported and start working with them in Zoho BugTracker.