Gmail Contextual Gadgets
Zoho Projects Gmail Contextual Gadget greatly accelerates user adoption by bringing the application directly to the user. In addition, it drastically improves productivity, saves lot of time and makes it much easier to see the benefits for your team.
Add tasks, post topics, file bugs and log hours in timesheet from Gmail
Log into your Gmail. Click any email and at the bottom you can find Zoho Projects gadgets enabled for your Google Apps domain along with an array of options like New Task, New Forum, File a bug and Timesheet.

 Add a new task
Click New Task.
This opens the new task form.
Type the task name, select tasklist name and choose task owners.
Set start and end date using Advanced Options (optional).
Click Add Task.
This creates a new task under the specified project. If you had selected the start and end dates then tasks are added along with the dates in Zoho Projects.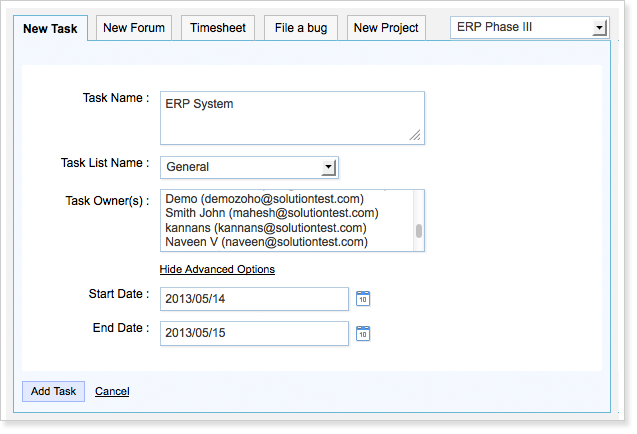 Post a new forum topic
ClickNew Forum.
This opens the new forum form.
Type post title, category and type contents in content area.
Click Add Forum.
This creates a new forum topic under the specified project in Zoho Projects.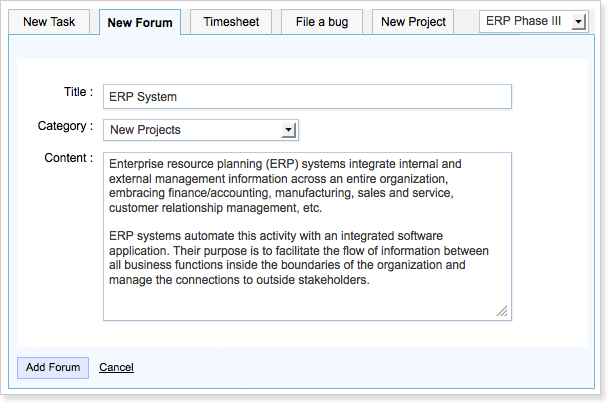 Log hours in timesheet
Click Timesheet.
This opens the new timesheet form.
Select the task, specify the date and billable hours.
Click Add Time.
This logs the time for that task under Timesheets of a project.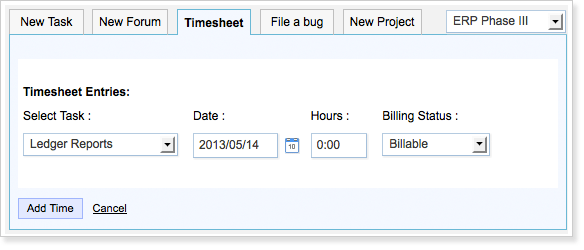 File a bug
Click File a Bug.
This opens the new file a bug form.
Type the bug title, description, and specify the date.
Choose the severity and classification of the bug.
Select the project under which the bug has to be filed.
Click Submit.
This files a new bug from Gmail for the selected project.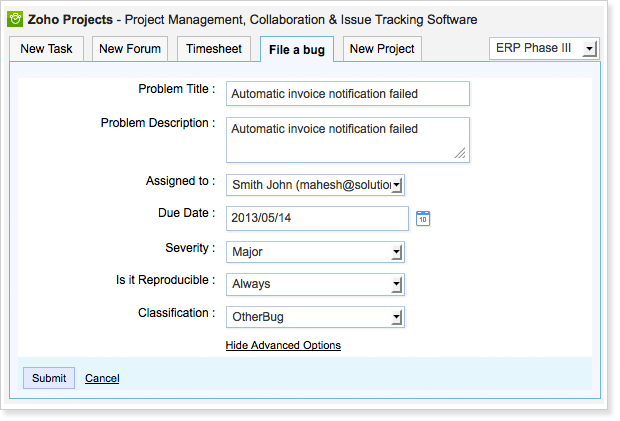 Create projects
Click New Project.
This opens the new project form.
Type the project name and description.
Add users for this project.
Click Add Project.
This creates a new project from Gmail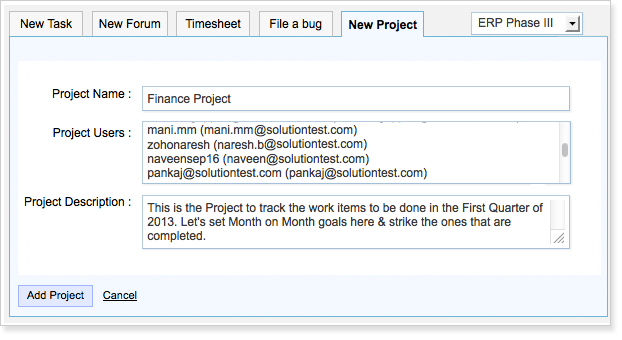 Disable Gmail Gadgets
Google doesn't let you disable contextual gadgets. You can selectively enable gadgets for certain users or remove the Zoho Projects app.
Enable gadgets for certain users
Sign into Google Admin Console
Create a Sub Organization and move users for whom contextual gadgets need to be enabled. Click here for more information on how to add a sub organization.
Navigate to Apps>Marketplace apps from the Admin Console.
Click the more options icon next to Zoho Projects.
Select Off to turn Contextual Gadgets off for everyone.
Select On for some organizations to change the setting only for some users.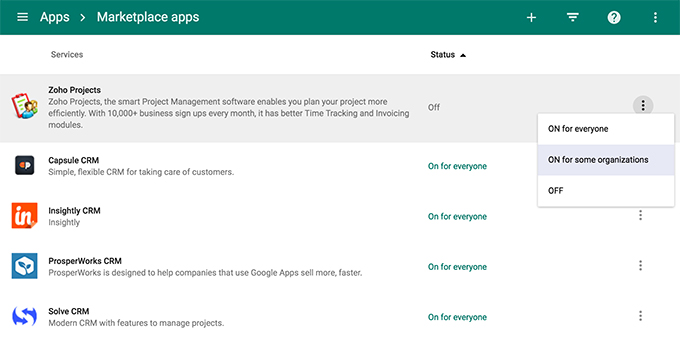 Select the Sub Organization you want the gadgets enabled for and click Override.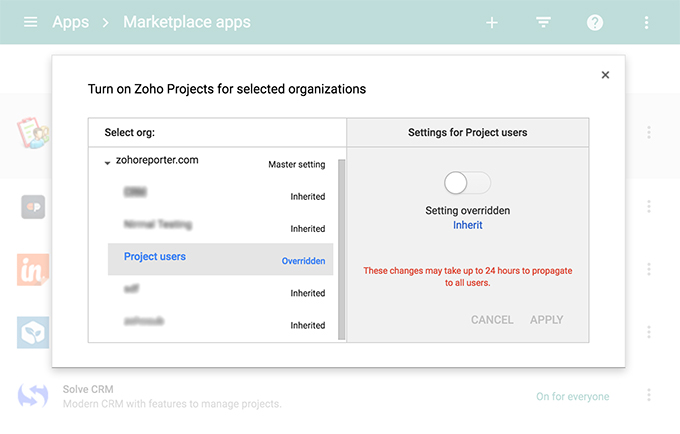 Toggle the On/Off switch to turn Zoho Projects on for the selected Sub Organization and click Apply.
Click Turn On to activate contextual gadgets for these users.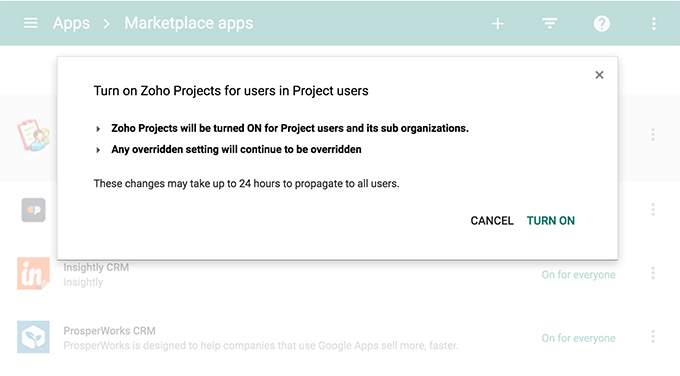 Removing Zoho Projects App
Sign-in to Google Apps and navigate to Admin Console.
Click Apps and select Marketplace Apps.
Scroll through your apps and click on Zoho Projects.
Click the delete icon to remove the Zoho Projects app.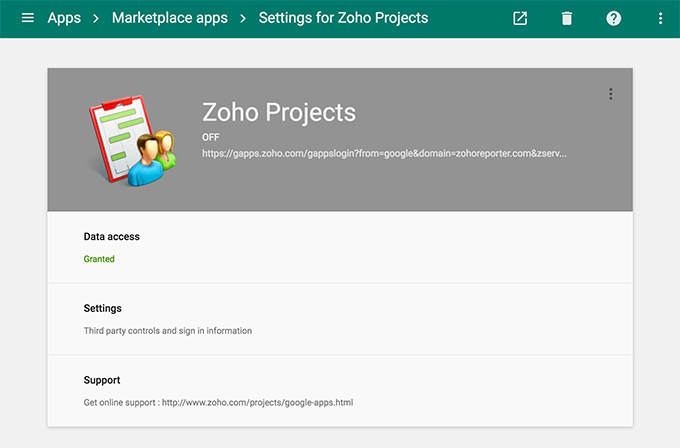 Now, instantly connect to Zoho Projects in Google Apps!
Related Topics