Personal Settings
Zoho Projects allows you to customize your theme, set your favorite language, upload your snap and email latest activities.
My profile
Setup and customize your profile. Click Setup at the top right corner, and in Personal Settings setup your profile, and choose a theme for your project account. You can also click the Change Photo link to change your profile photo. Plus, in LANDING PAGE, you can select and set your preferred project module as the landing page.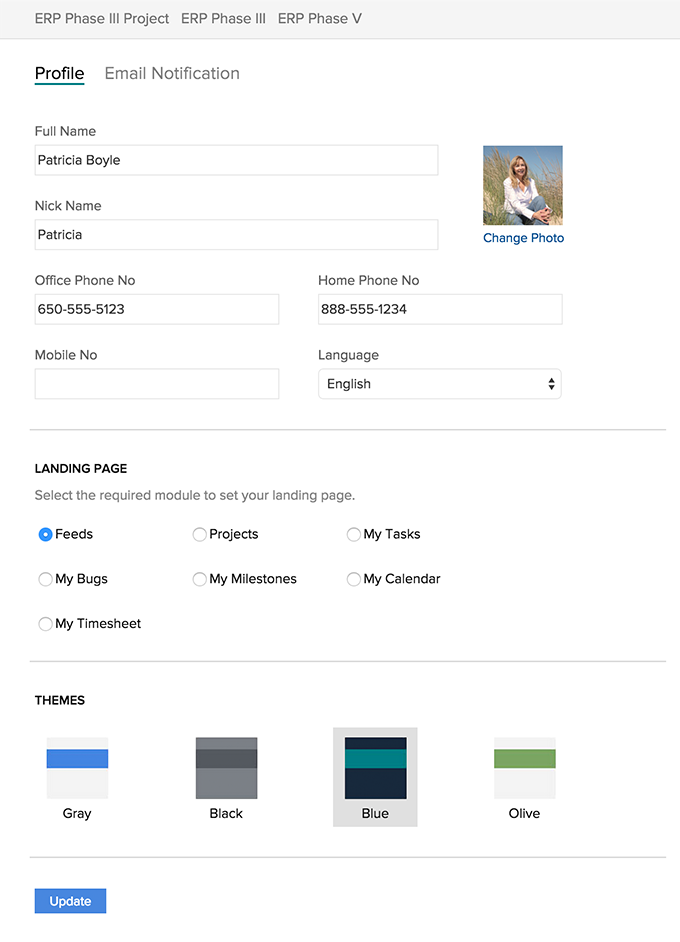 Configure notifications
In Personal Settings, click Email Notification, and configure the mail notifications that you want to receive. You can configure notifications, for any task or milestone activity. You can also email the list of pending tasks, milestones assigned to you as well as unassigned tasks across all the projects in a portal through UNASSIGNED TASKS. This automatically mails you the pending activities based on the selected frequency and at the chosen time.