Chat Topics
Chat topics allows you to collaborate with other project users. You can create private or public chat rooms based on your business requirement.
 New chat topic
Navigate to Projects and select your project.
Click Chat in the left menu.
Click New Chat Topic at the top right corner.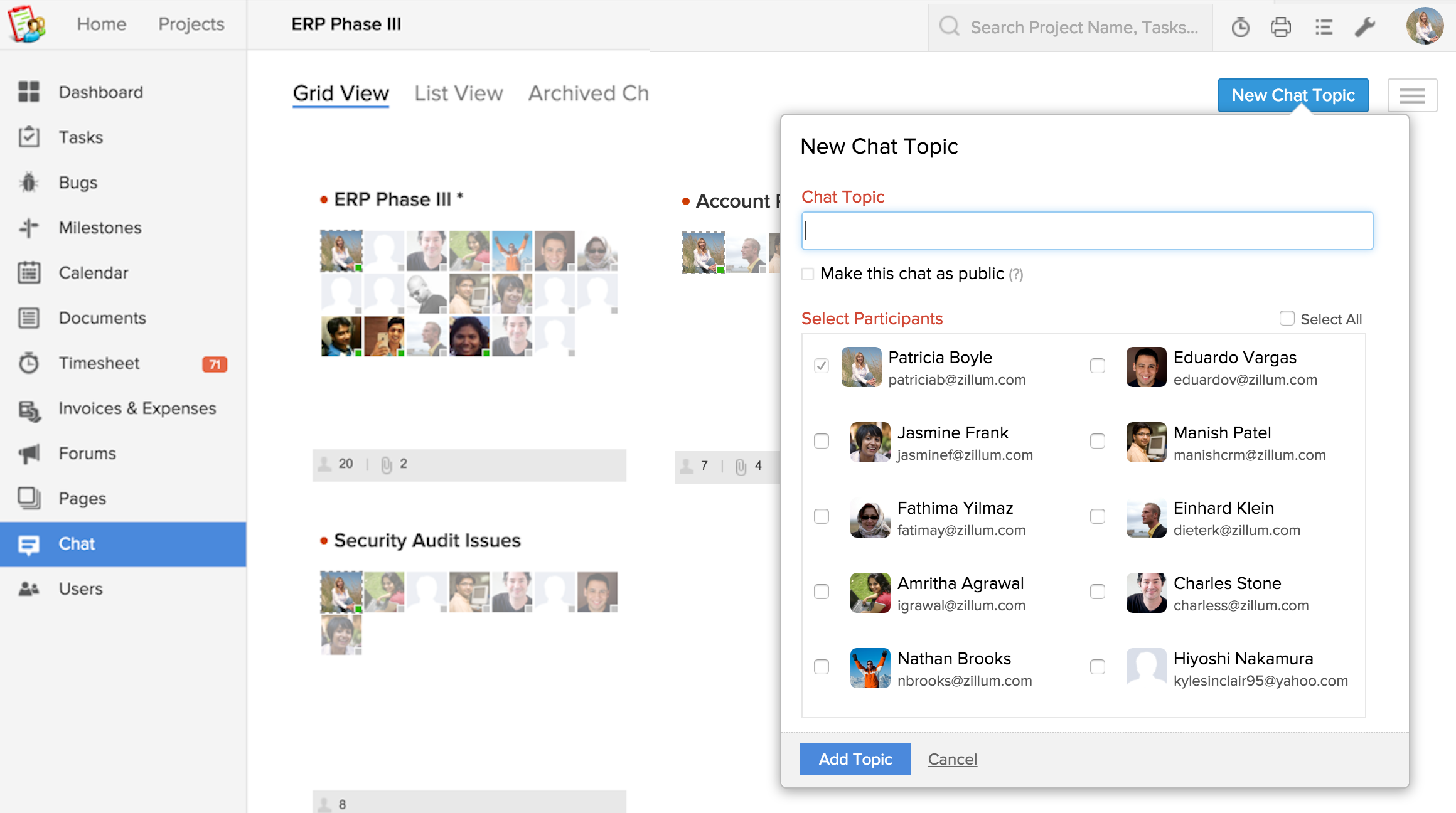 Note:
You can create new chat topics from two views : Grid and List view.
 Edit / Archive chat topic
You can edit only the chat topic created by you and not by others. In Chat, click the chat topic to open and then hover the mouse over the name of the chat topic on the Right Panel, to enable Edit Topic and Archive chat. You can archive the chat topic created by you and also download the chat, if required.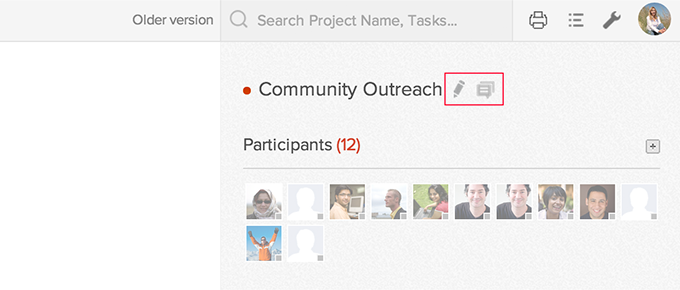 Note:
You can filter chat rooms.
For each project there is a default chat room created with an asterisk.
Public chat rooms are displayed with green status and private chat rooms with red status.
Related Topics