Turn folders into workspaces
Turn any of your folders on Dropbox into a shared project workspace in Zoho Projects for your teammates to view, edit and upload files. Instantly upload and share files with everyone in your projects at any time.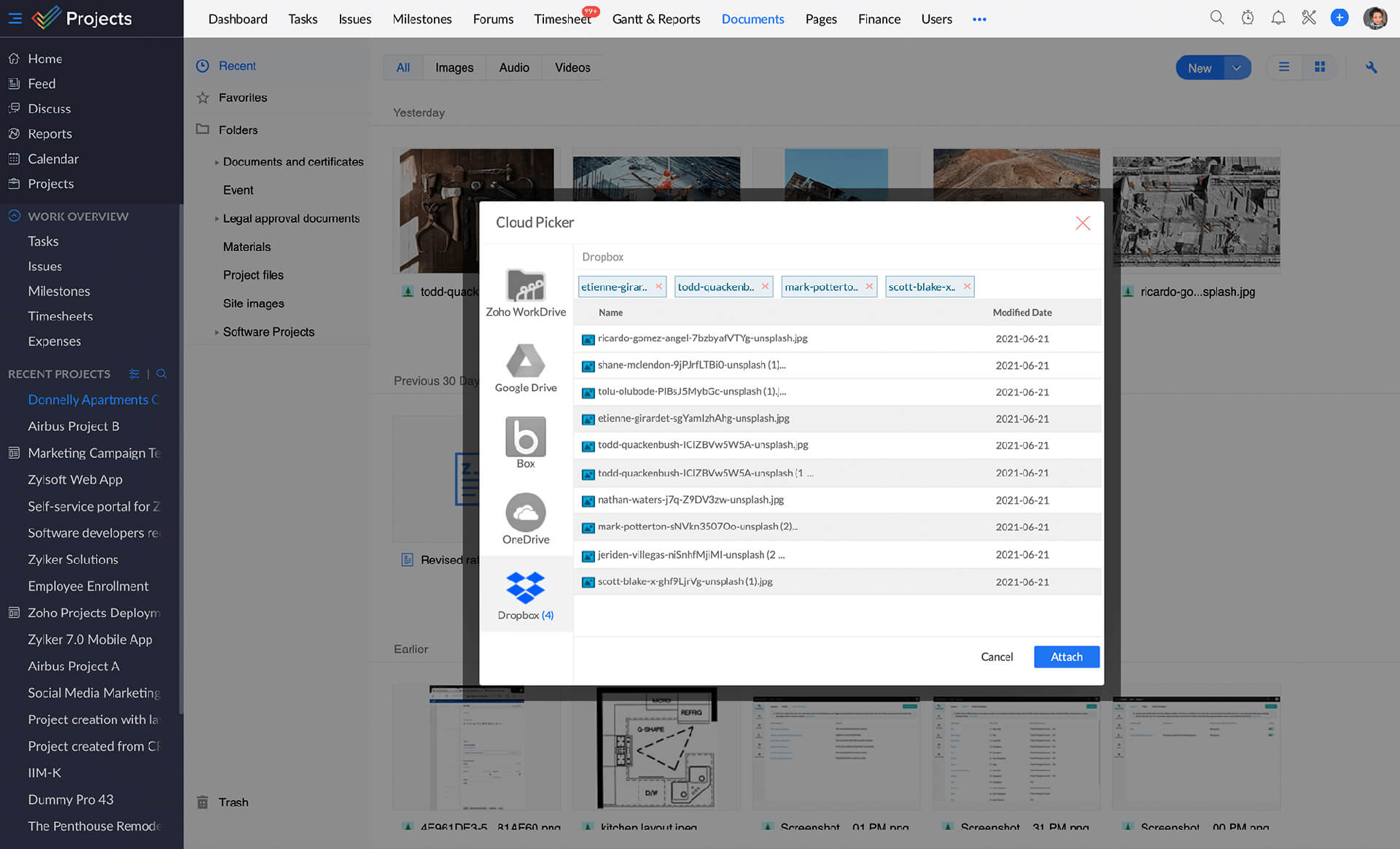 Associate files to tasks
Convey project information better by associating your dropbox files with tasks. You can share documents or images with your team easily wherever you are, and work together more efficiently.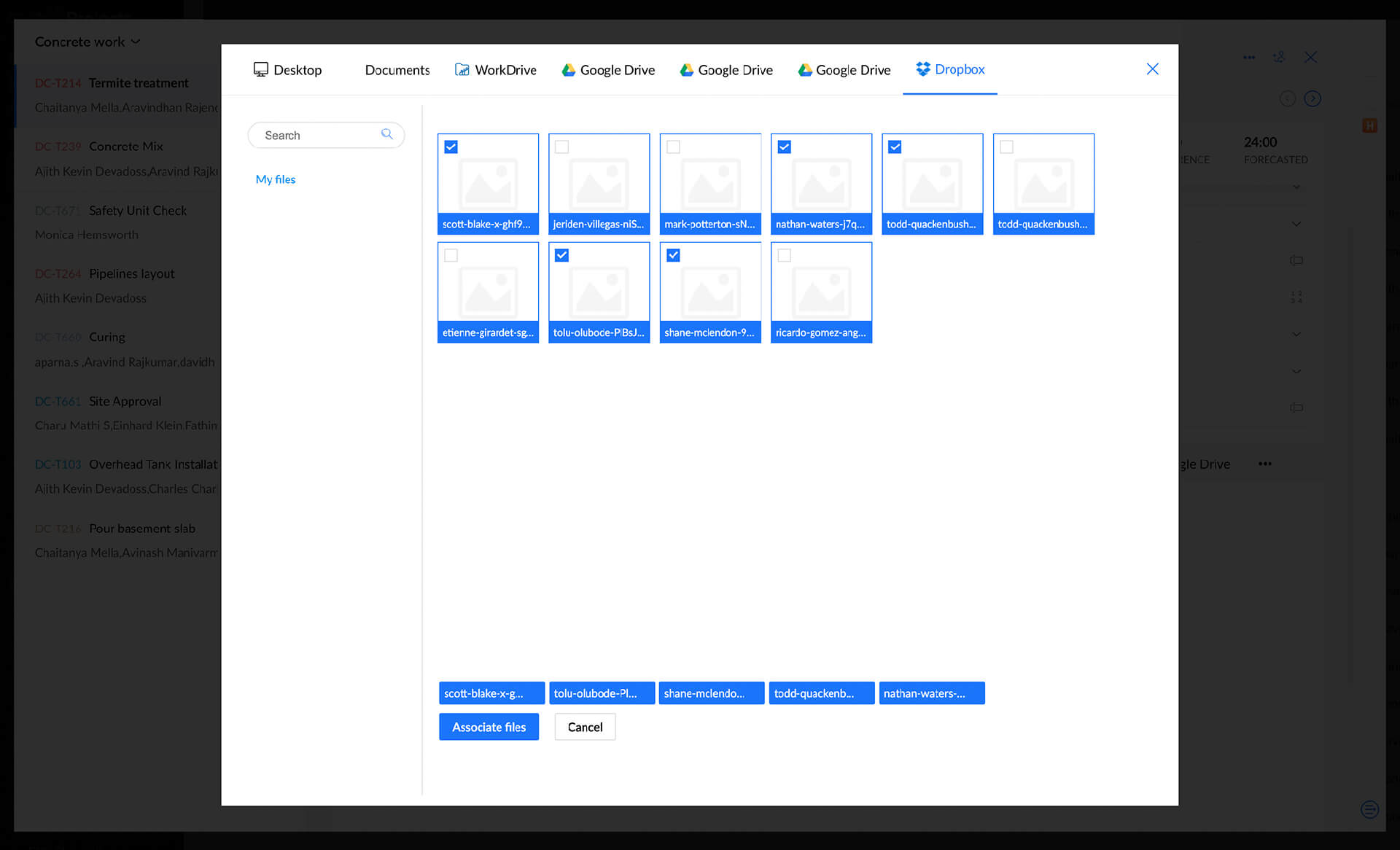 Bring files into Zoho Projects
Working on an important project with your co-workers? Bring as many files as you need from your Dropbox folder into the Zoho Projects documents module to quickly communicate and share crucial ideas with your teammates.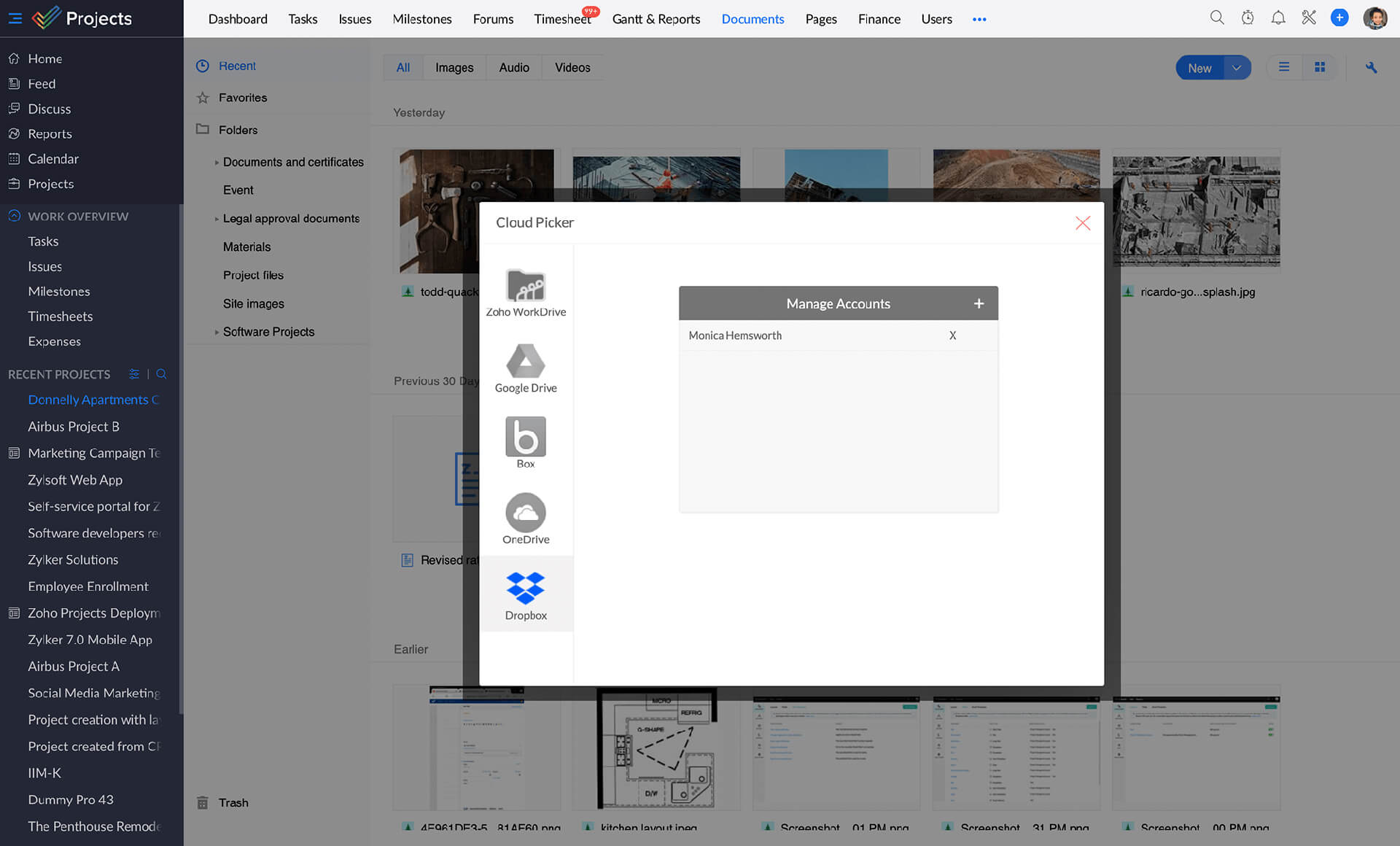 Access Files from Anywhere
Tired of searching for an important file amongst your mails? Zoho Projects provides a centralized area where all your Dropbox files are kept up-to-date no matter what timezone or country you're in.