Custom Fields
Track issues the way you want. Edit and reorder the default fields, or create new ones, like a text, numeric, or date field, to make it easier to classify issues.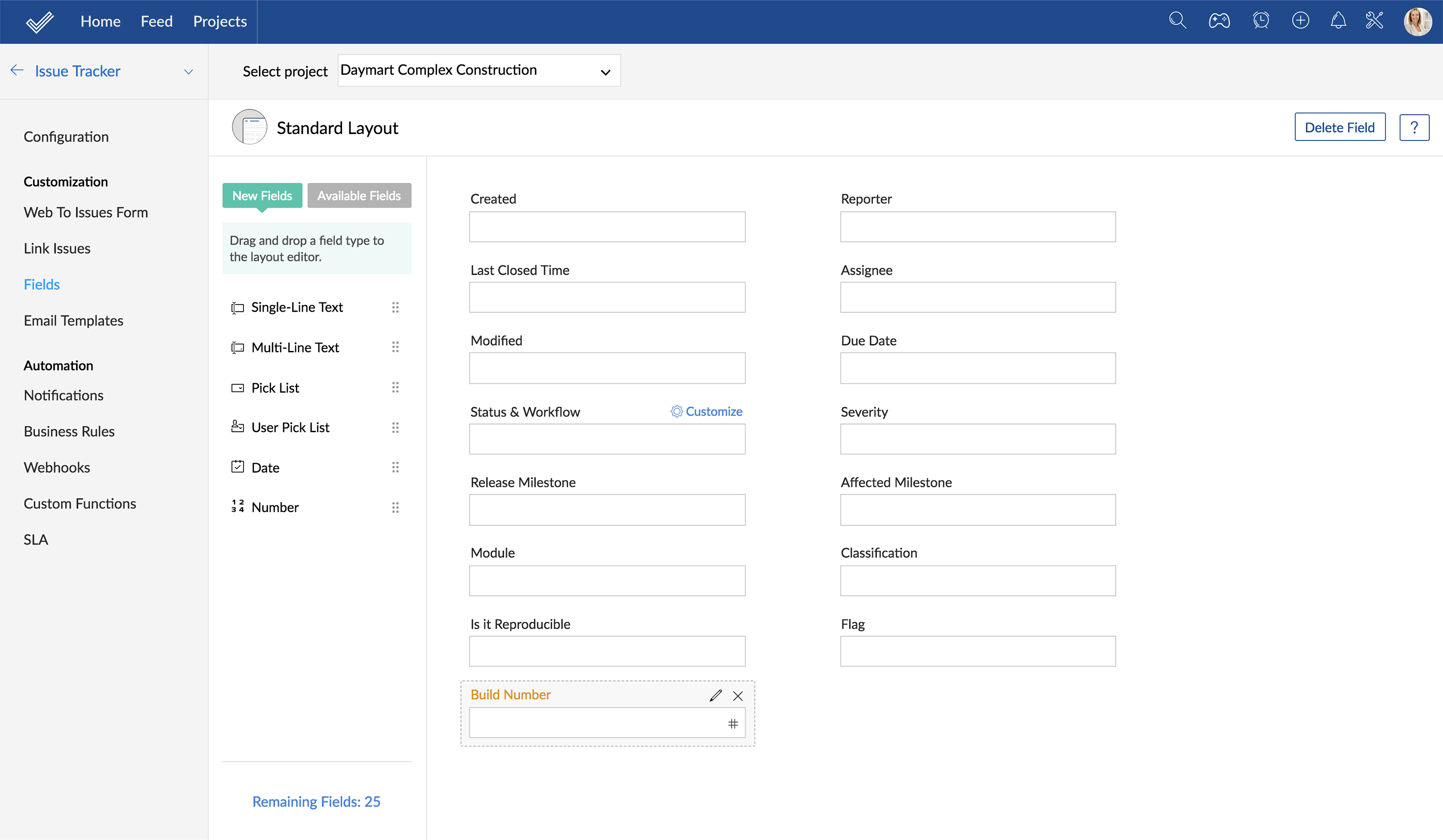 Custom Status and Workflow
A workflow defines the next status that an issue can progress to. Customize both statuses and workflows either by editing an existing one or by creating a new one from scratch.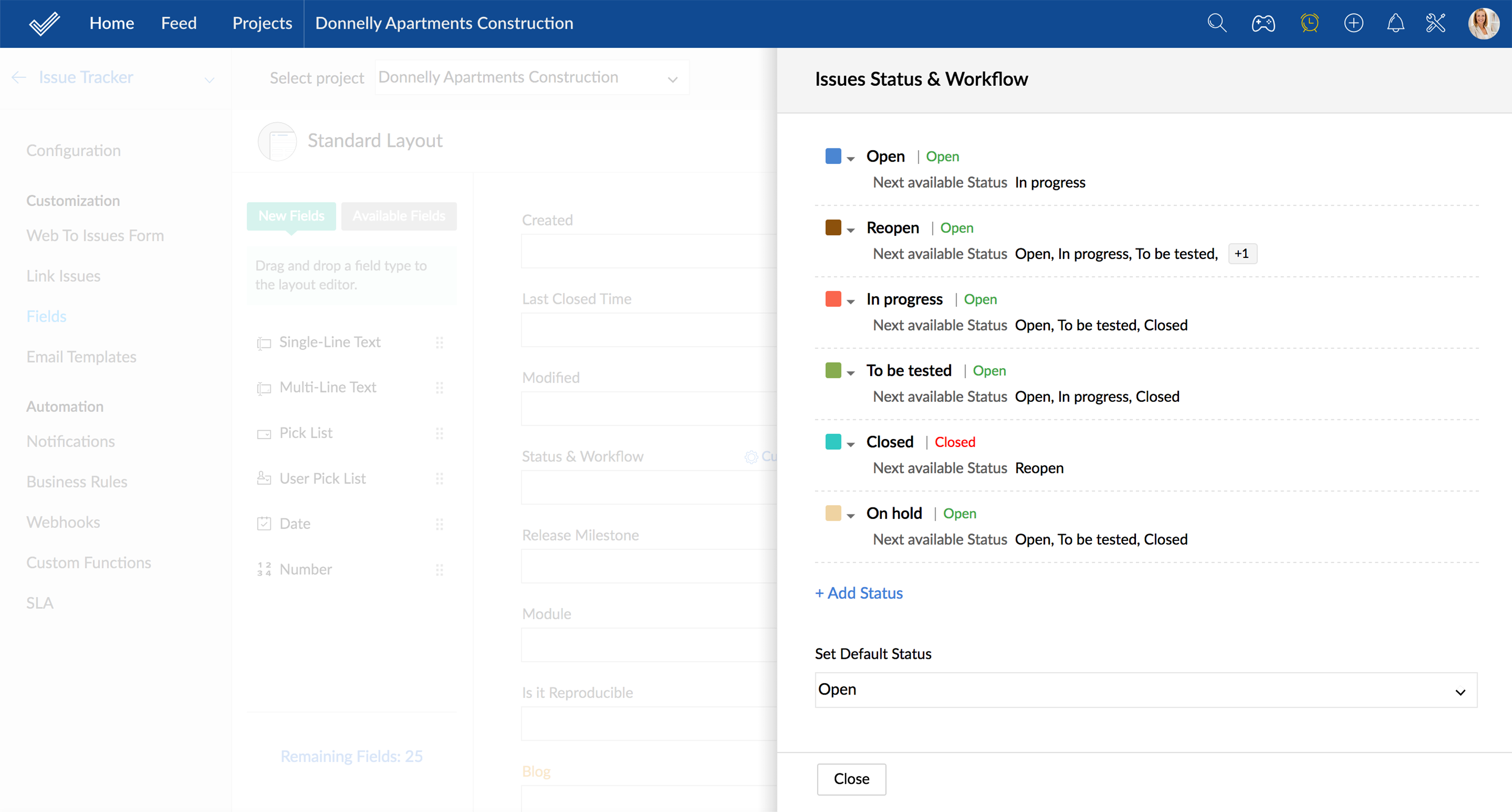 Web-to-Issues Form
File issues directly from your websites with the Web-to-Issues Form.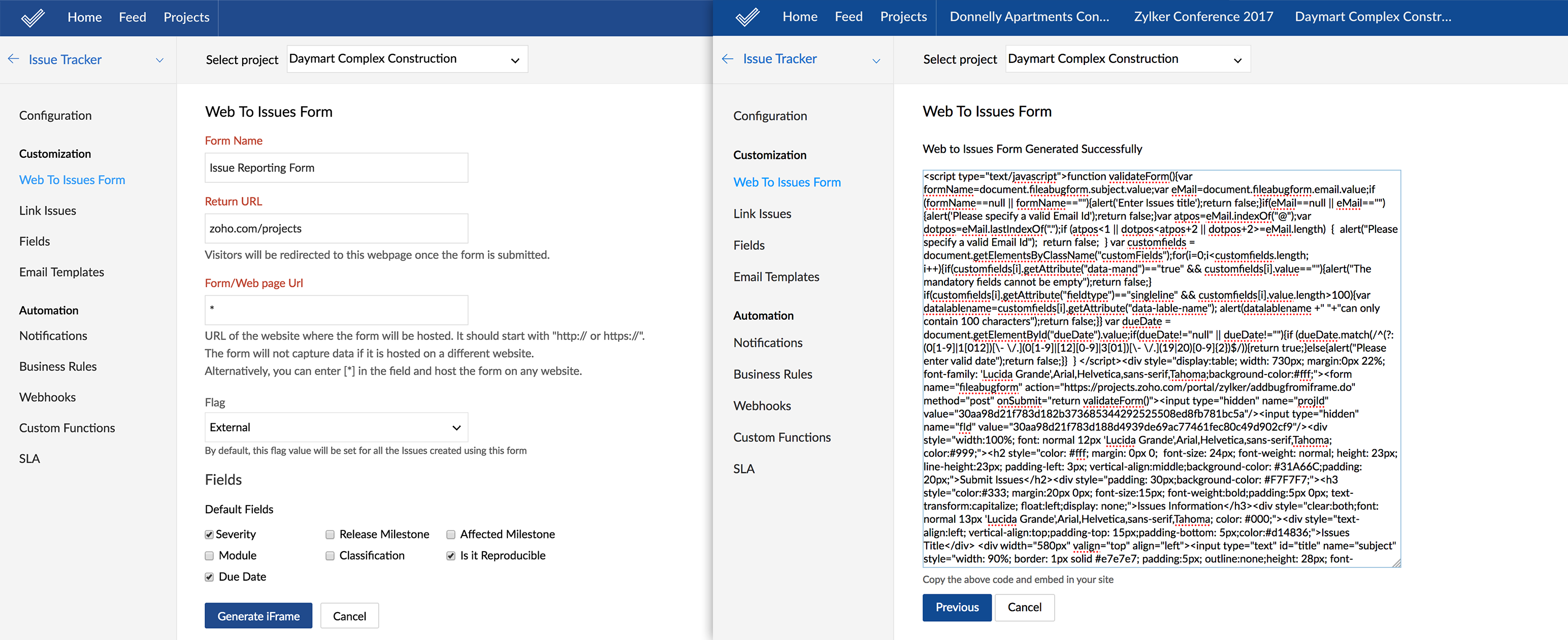 Link Issues
Are there multiple records of the same problem? Link them as Duplicates. Is there an issue that depends on another's closure? Link them as Depends and ensure the same. Use the pre-defined link types or make your own to associate issues to resolve them smoothly.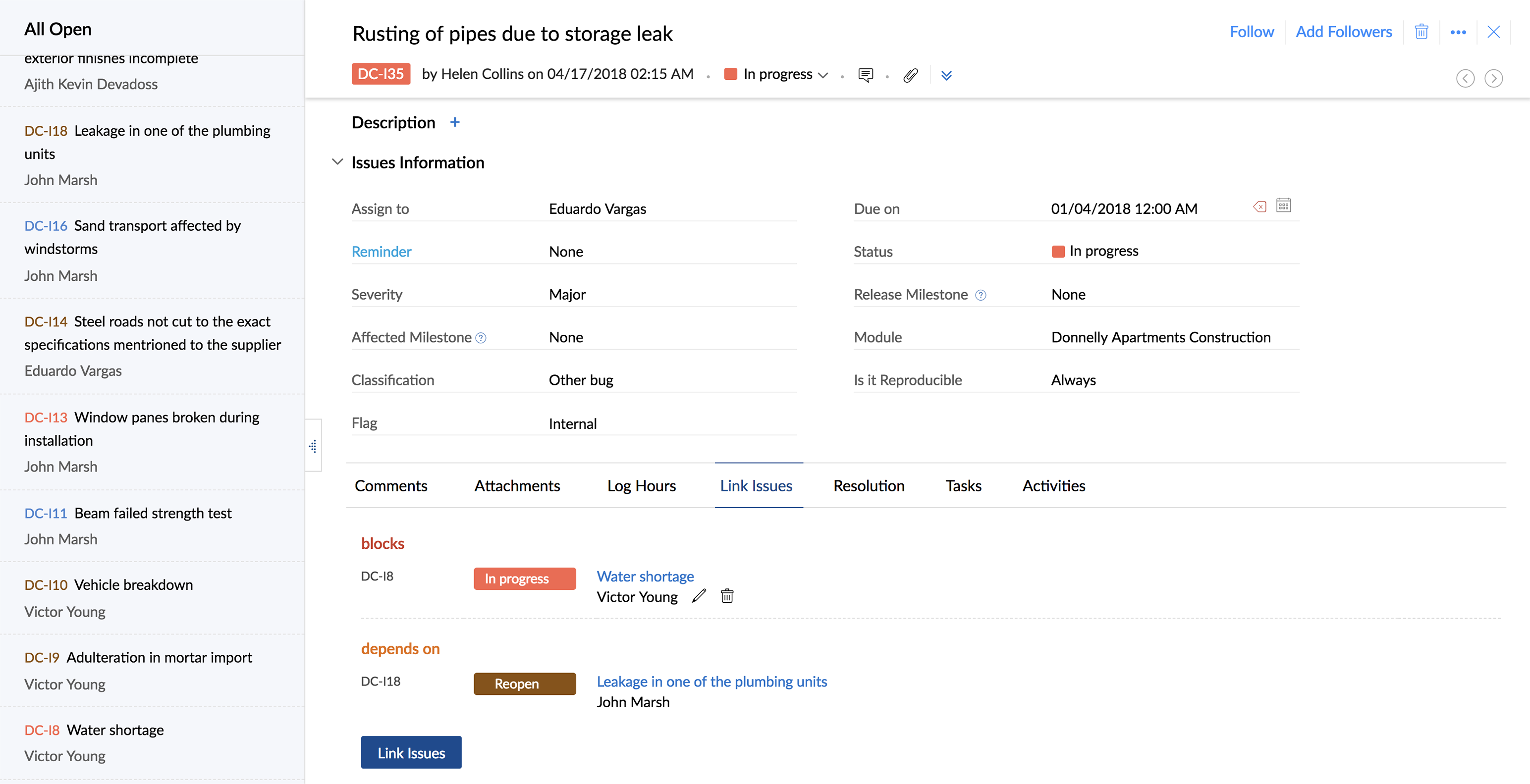 Email Templates
Create your own email templates for notifications and SLAs. Draft your own emails to include the exact information that you want your team and clients to know.