Seamless Service Delivery
Build
services that fit

your organization
Bring all the services you provide under one roof, for easy access.

Craft end-to-end services with step-by-step configuration of forms, permissions, approvals, and workflows. 

Add all the forms, documents, and FAQs for every service, in one central place.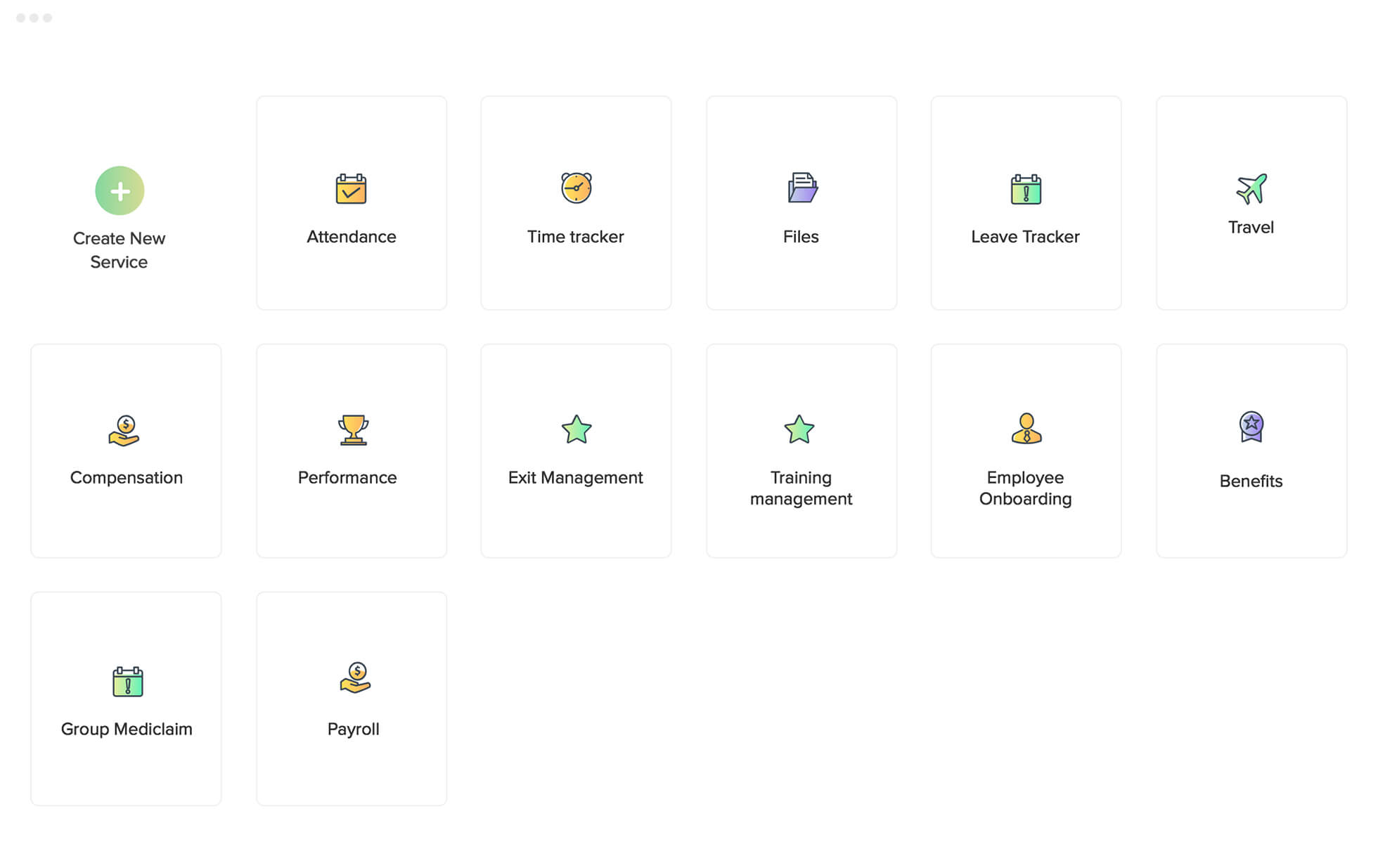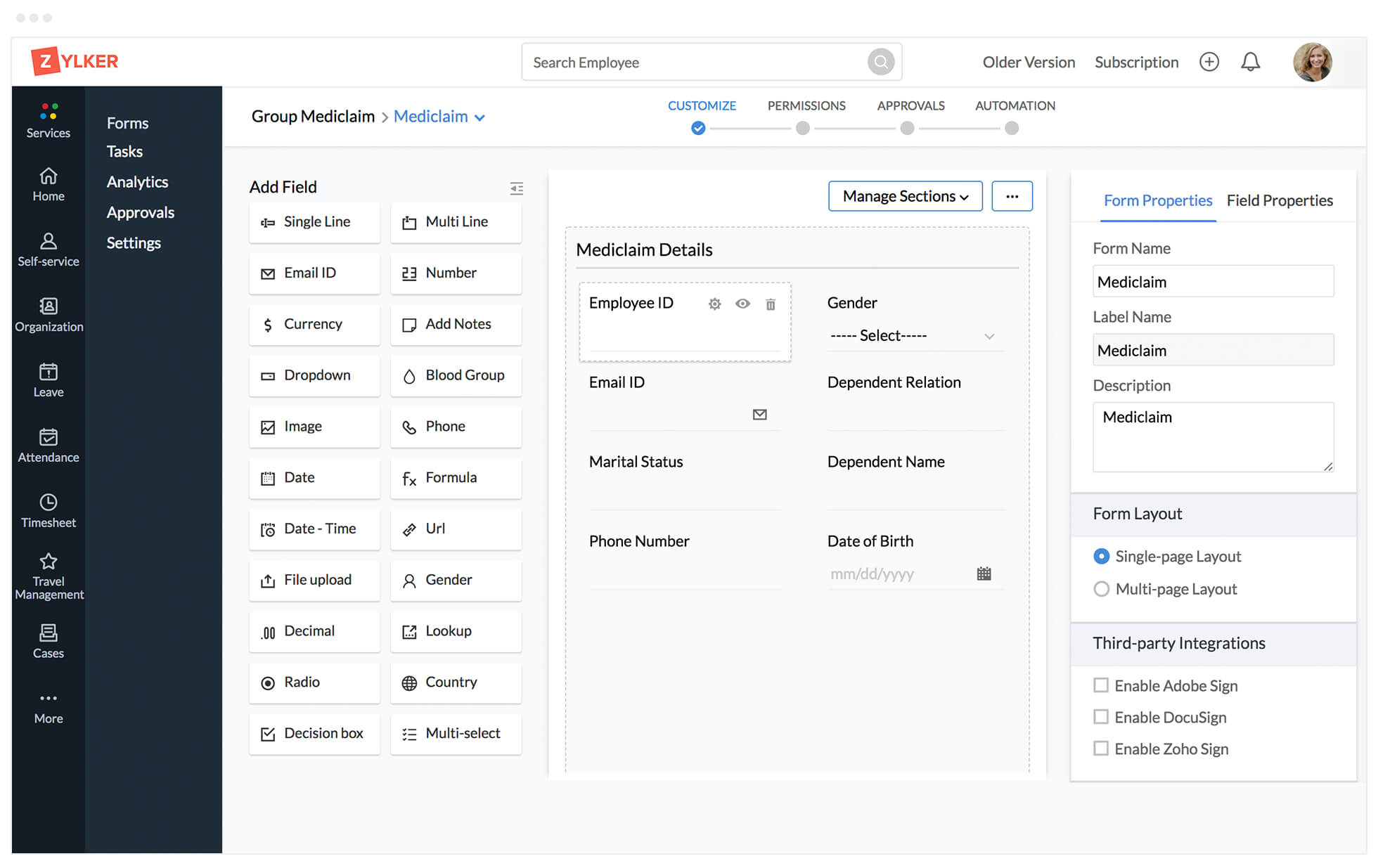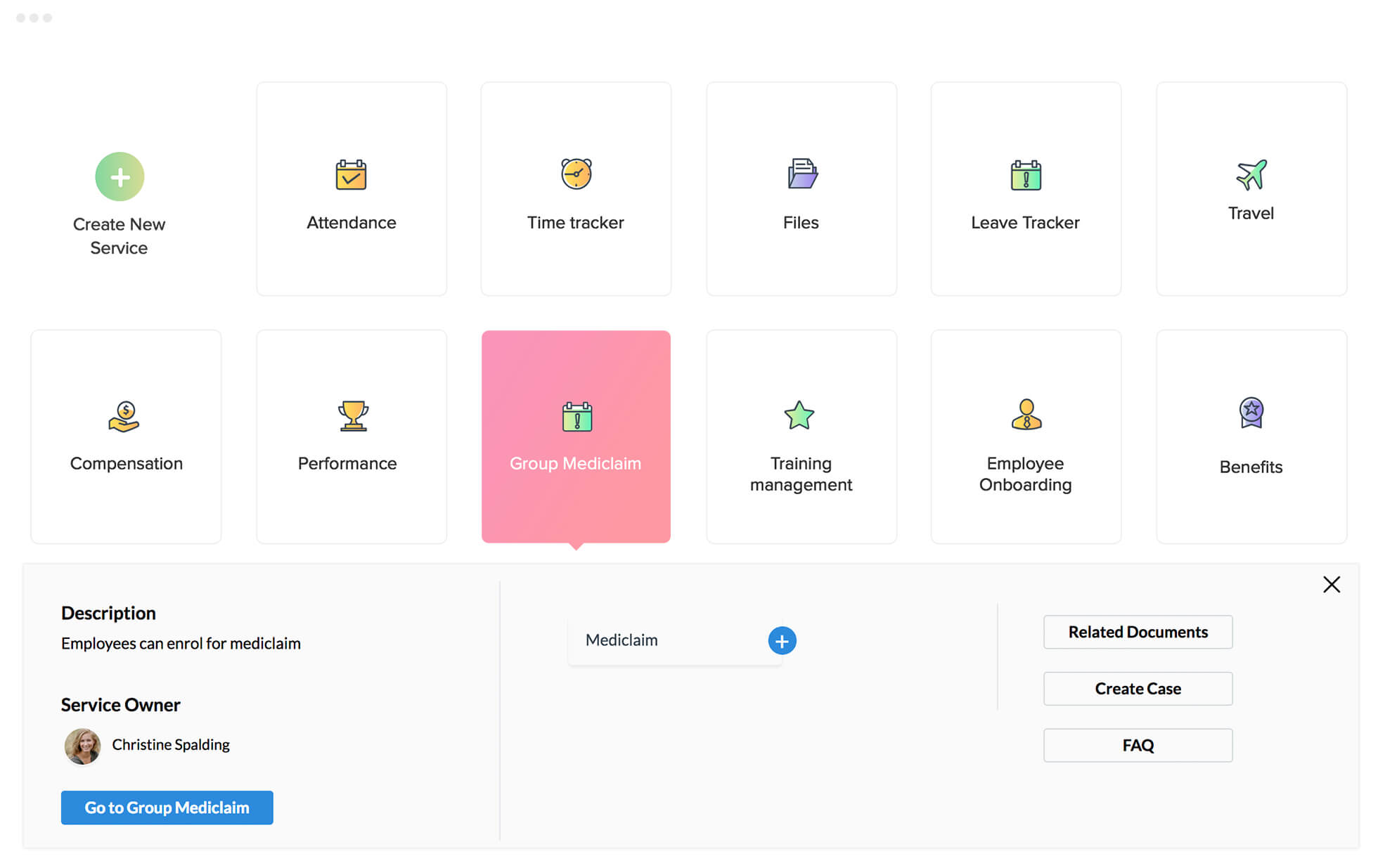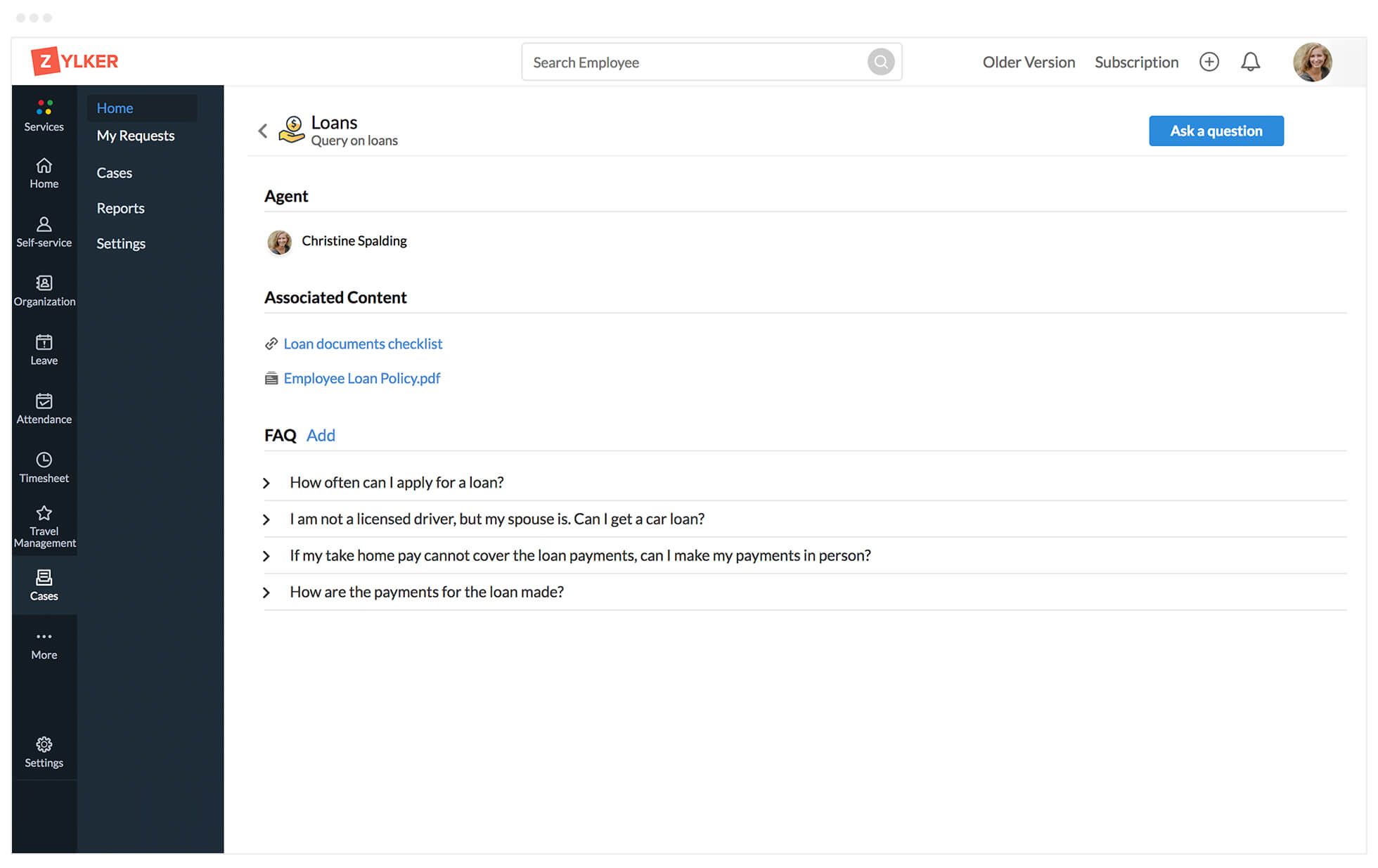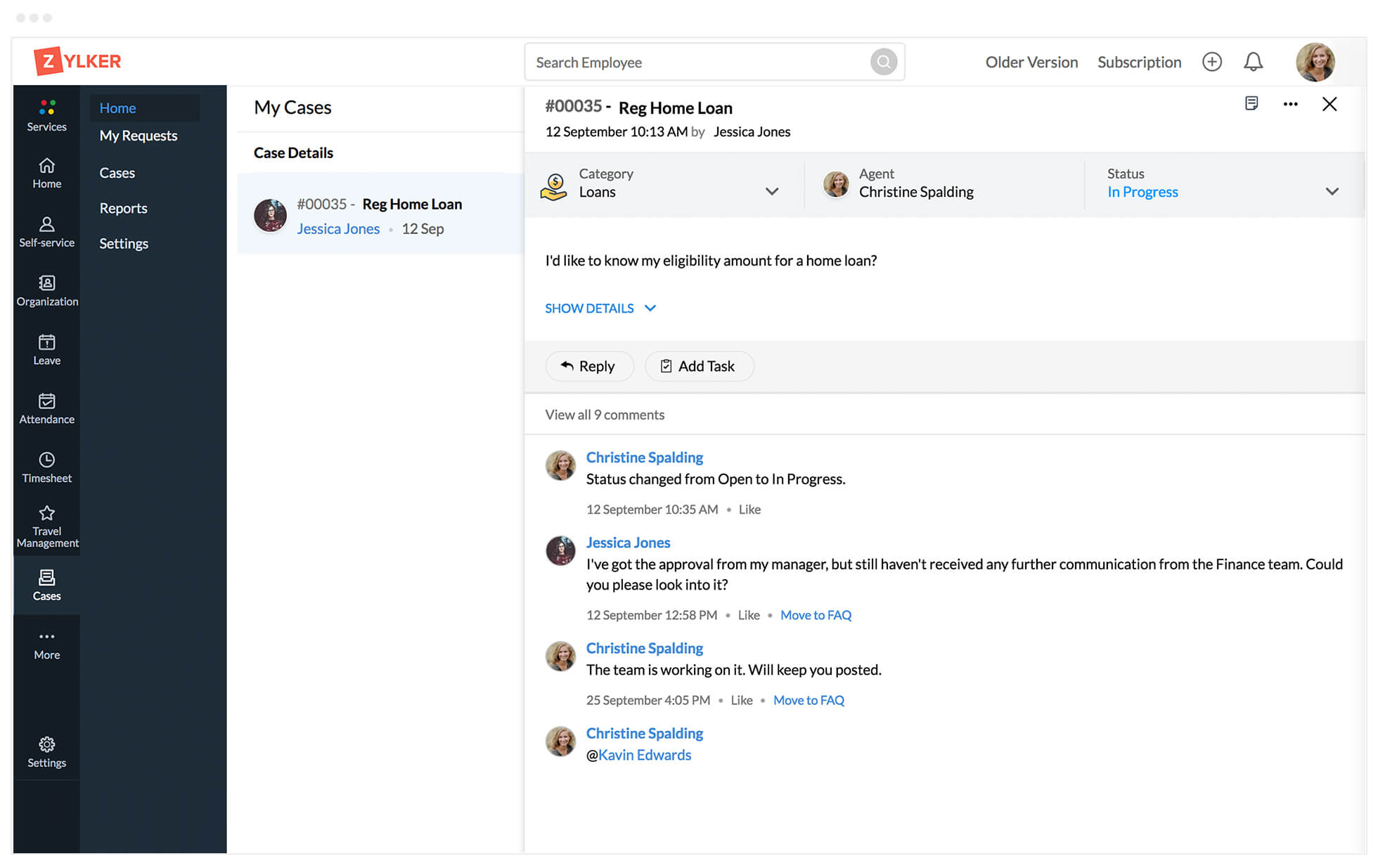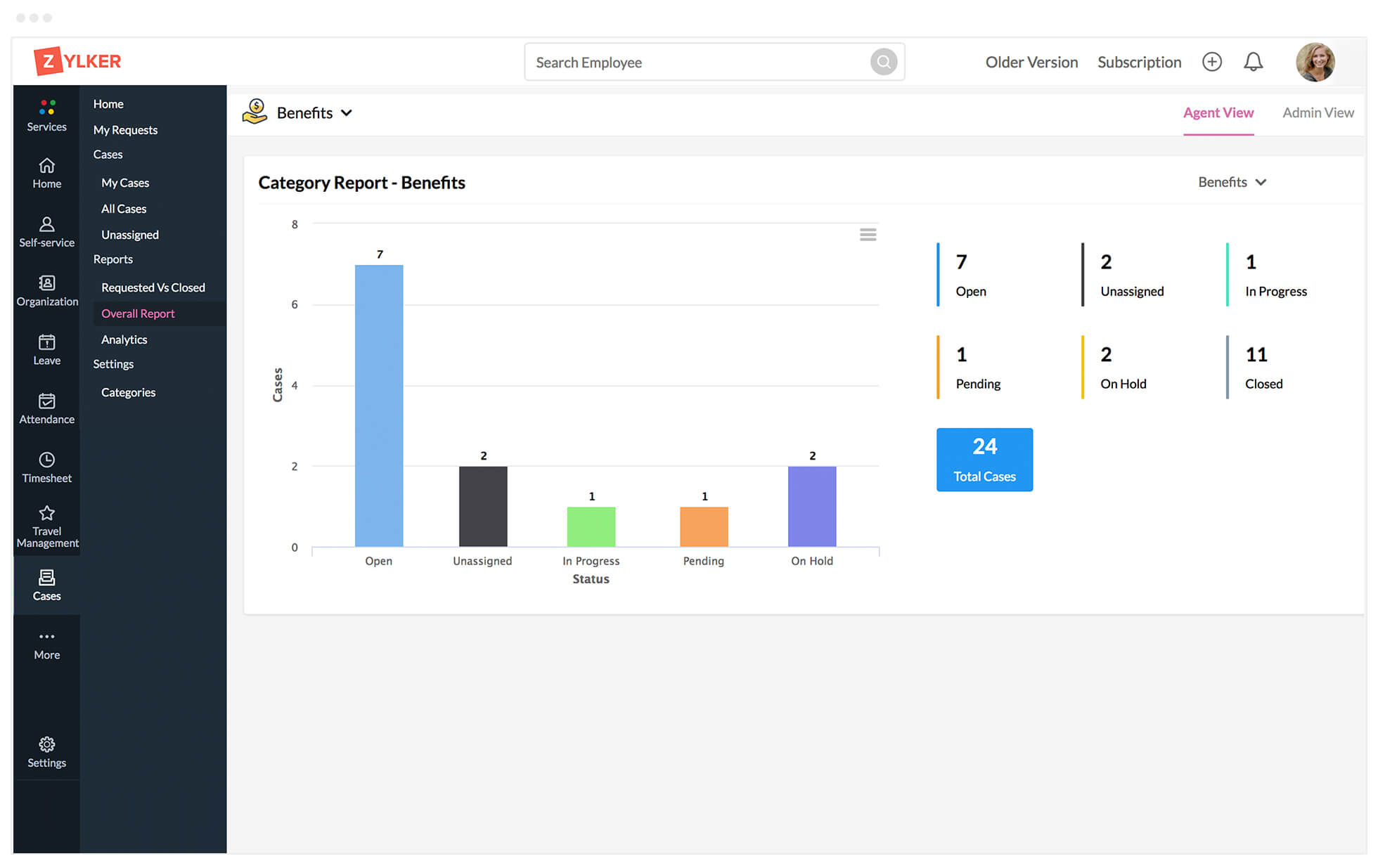 Resolve queries in no time
A
case management tool

without the back-and-forth of emails.
Create categories and build a central system for employees to ask questions. 

Assign an agent to every category and build a knowledge center with documents, policies, and an FAQ.

Collaborate through comments, assign tasks, and resolve questions quicker than ever before.

Use reports to make the right decisions.
Numbers matter
Integration with Zoho Reports for
advanced analytics.
Tap into a plethora of pre-built reports—like attrition and early turnover—that'll save you time. 

Build custom reports with the fields and forms of your choice.

Create dashboards to have a single view of your statistics, and pin them in Zoho People.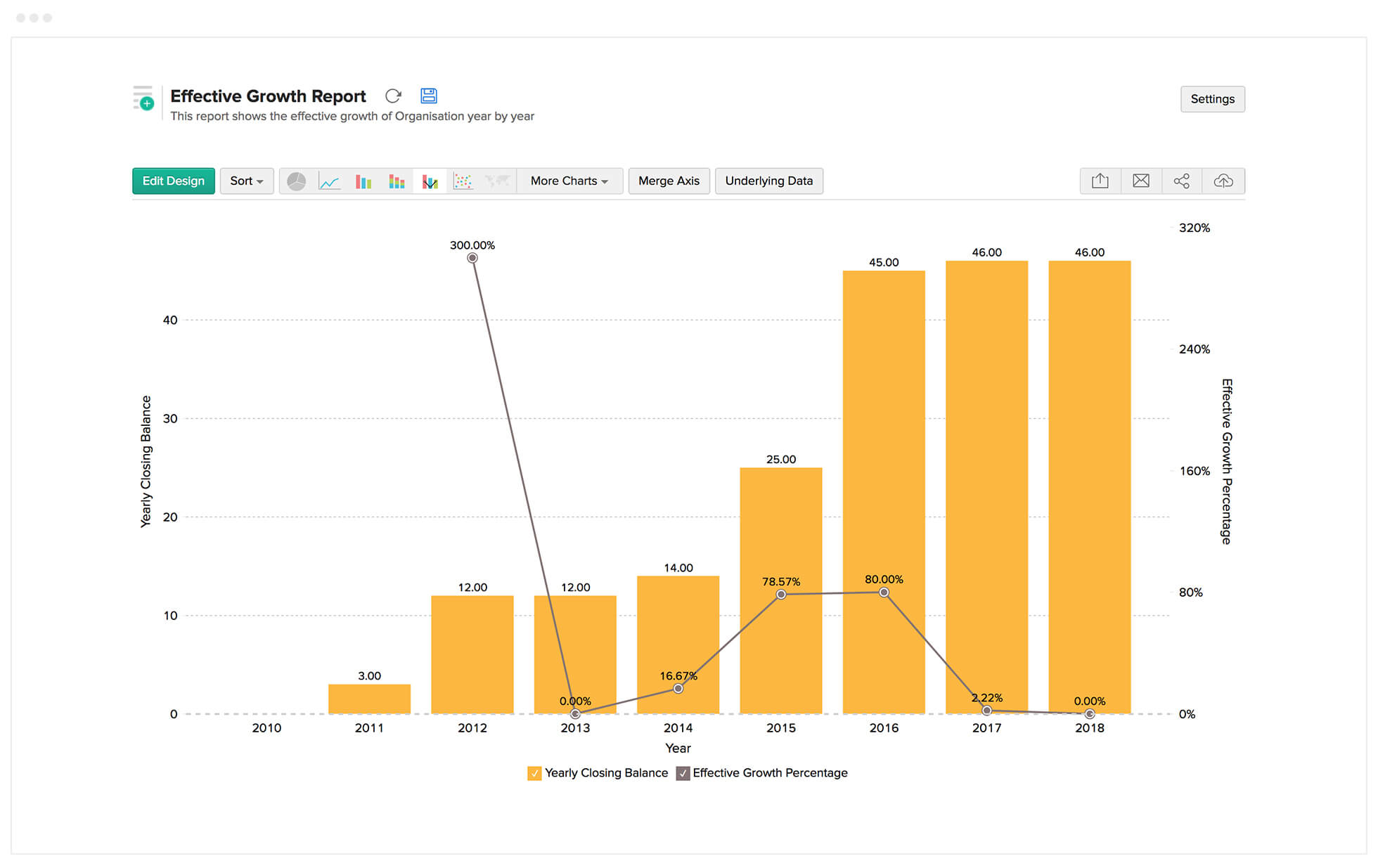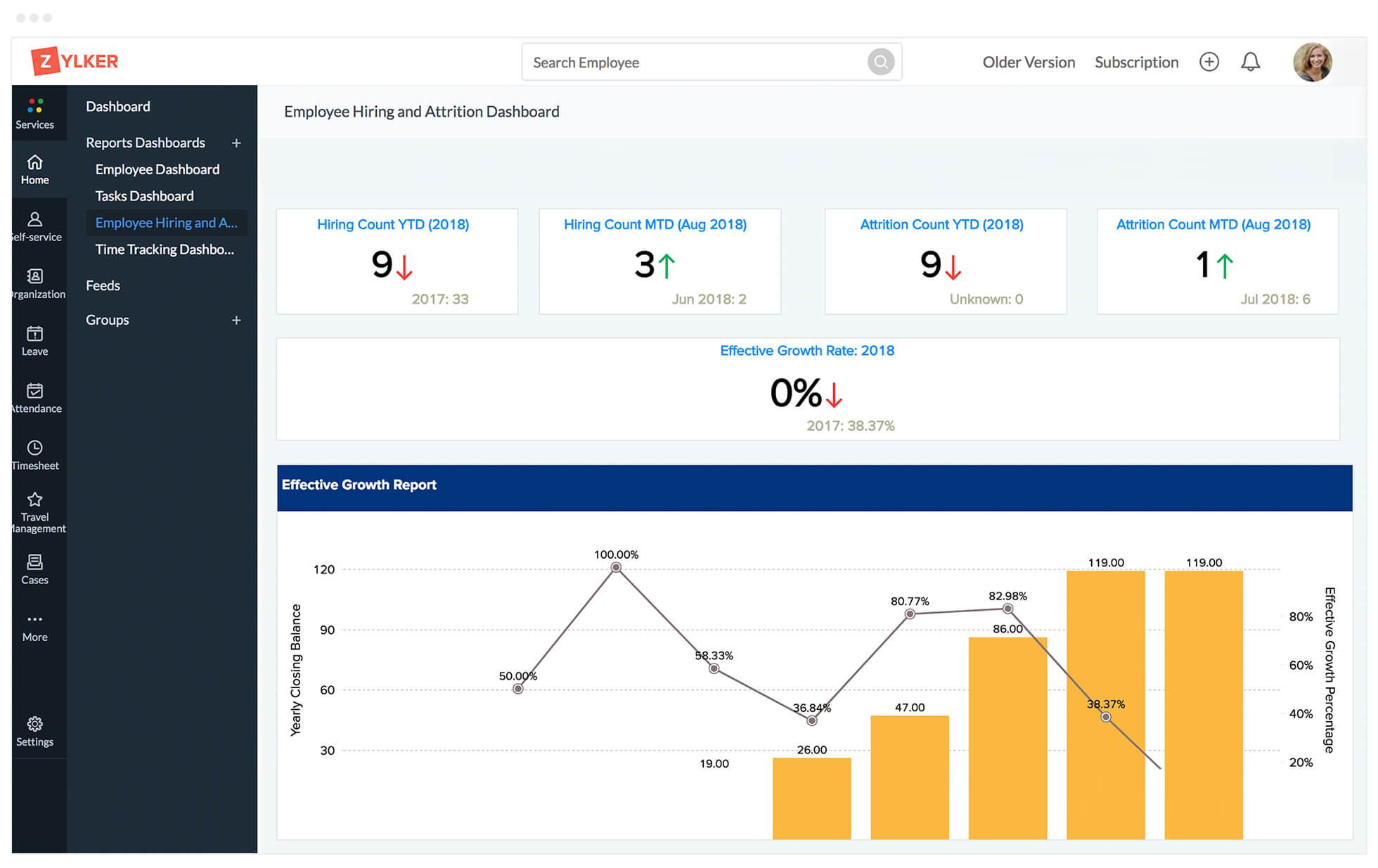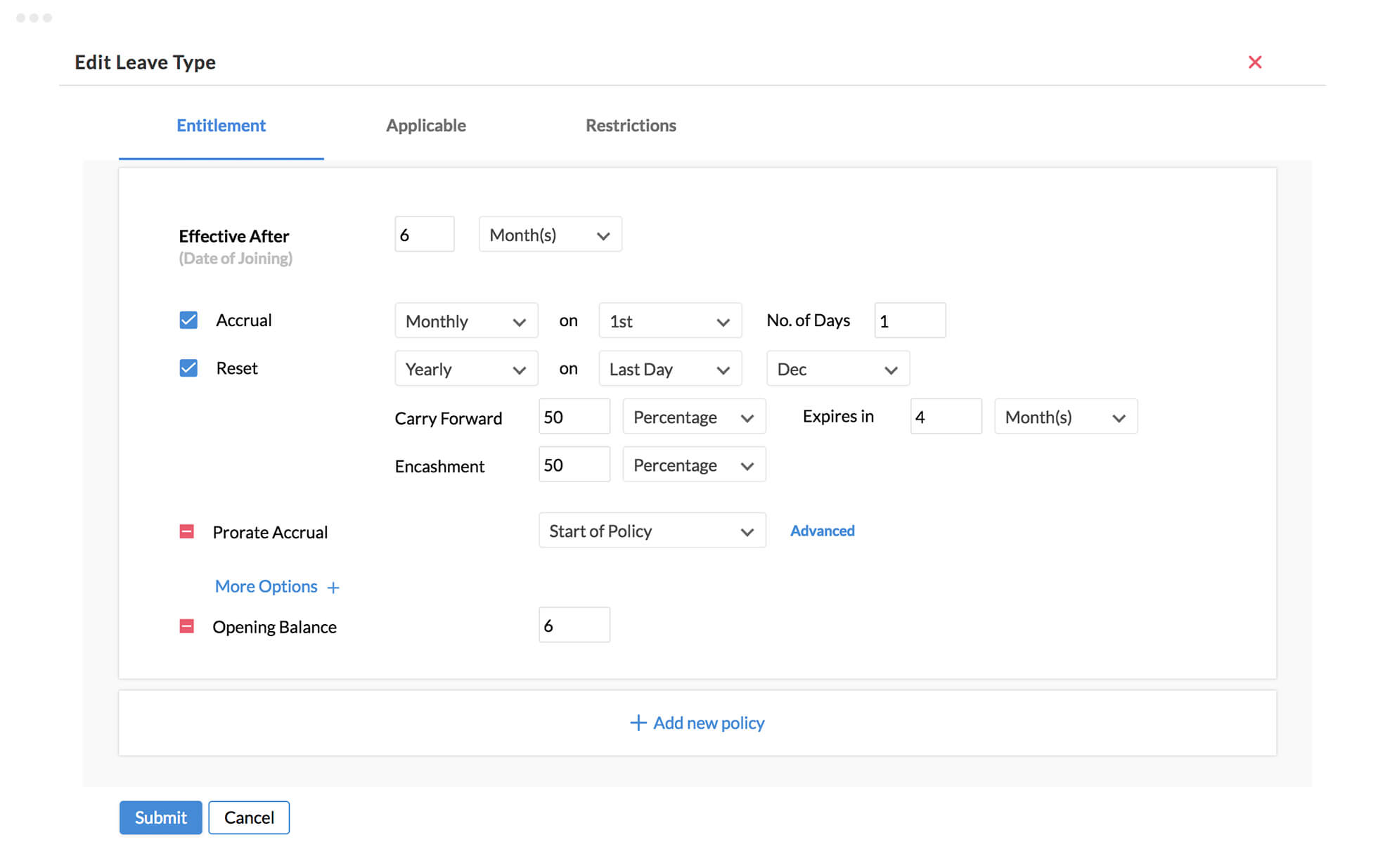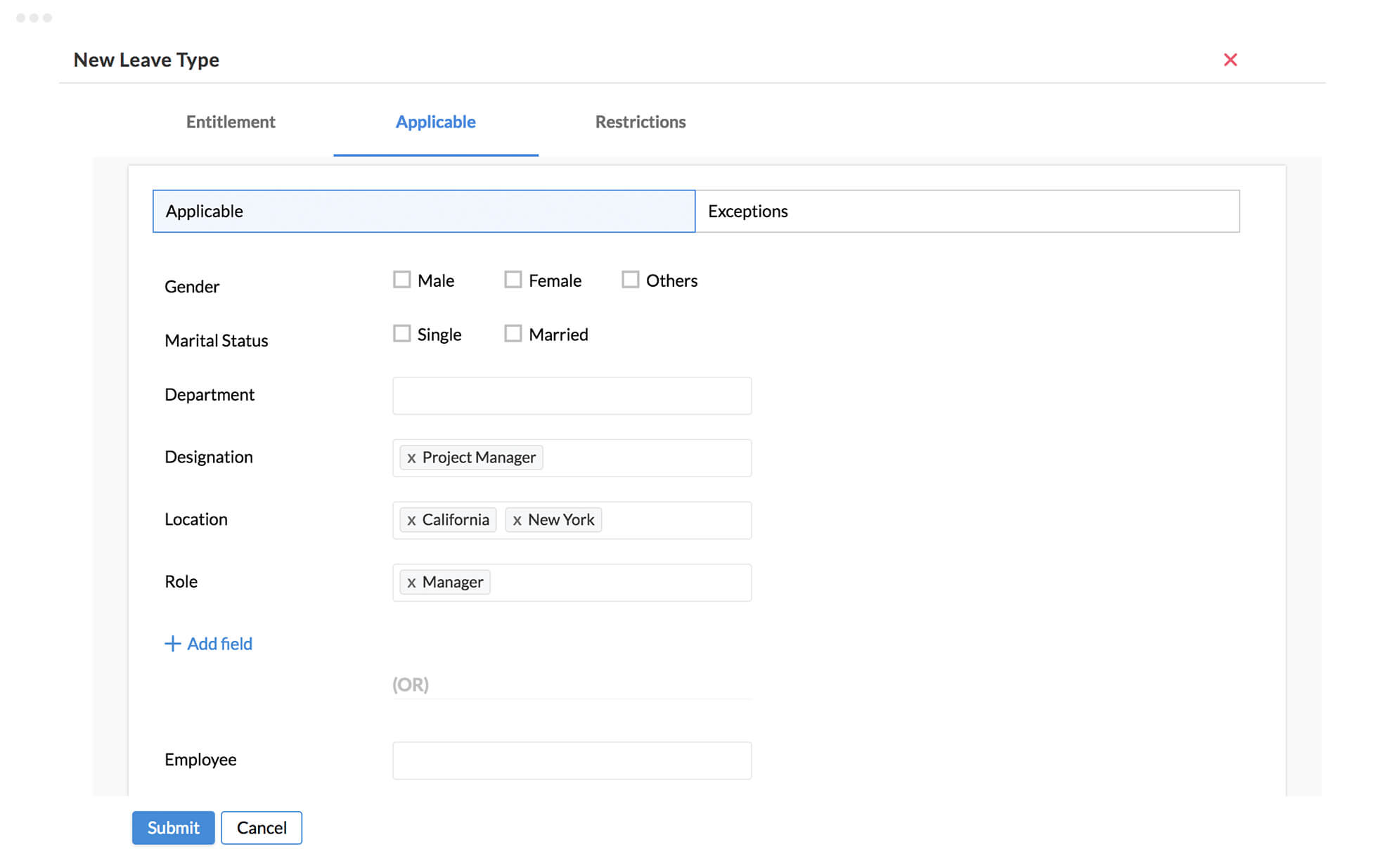 Complicated leave regulations aren't a headache anymore
A new method to
customize leave policies.
Create dynamic leave policies based on an employee's date of joining, and have advanced options like prorate accruals to suit your needs.

You can choose to whom the leave policy is applicable and have an extensive leave management system in place. 
Perform common tasks fast
Dashboard

and self-service
A customizable and interactive dashboard for employees to mark their attendance, check their goals and approvals, and easily access all their data. 

Self-service gets feature-rich with approval delegations and different modules, like leave, attendance, and related forms—all under one roof.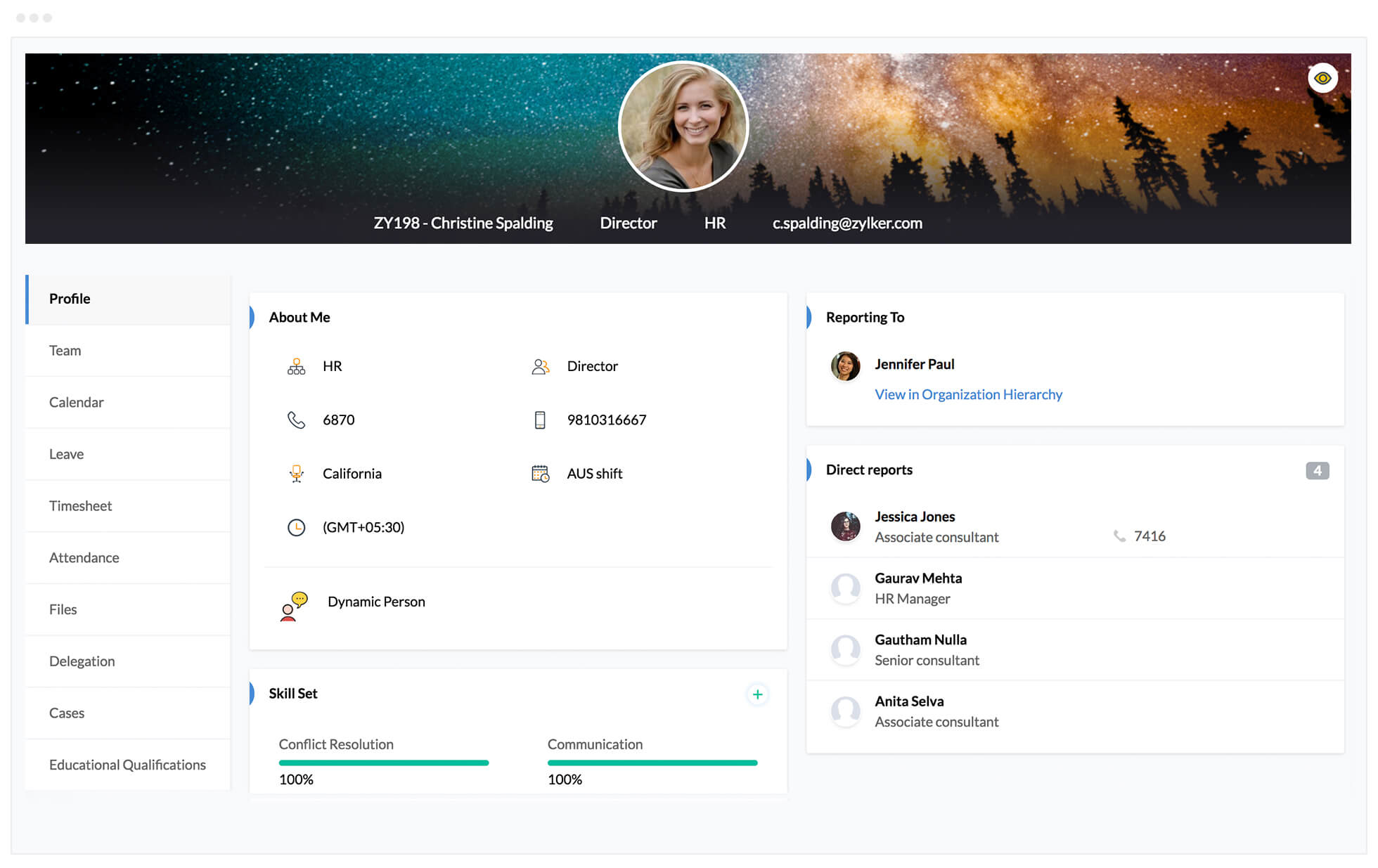 Start transforming your
HR operations

with Zoho People 4.0! Get Started