Experience greater flexibility through automation
Now connect apps easily, build powerful workflows and automate time-consuming repetitive tasks without running any code!
Sign up for Free
Trusted by 5000+ businesses worldwide.
Establish smooth data flow between apps
Tired of manual data transfer?
Build Zaps from scratch and link them with other apps to automate repetitive tasks and save valuable time. With the Zapier integration, you can create triggers and perform actions in Zoho People.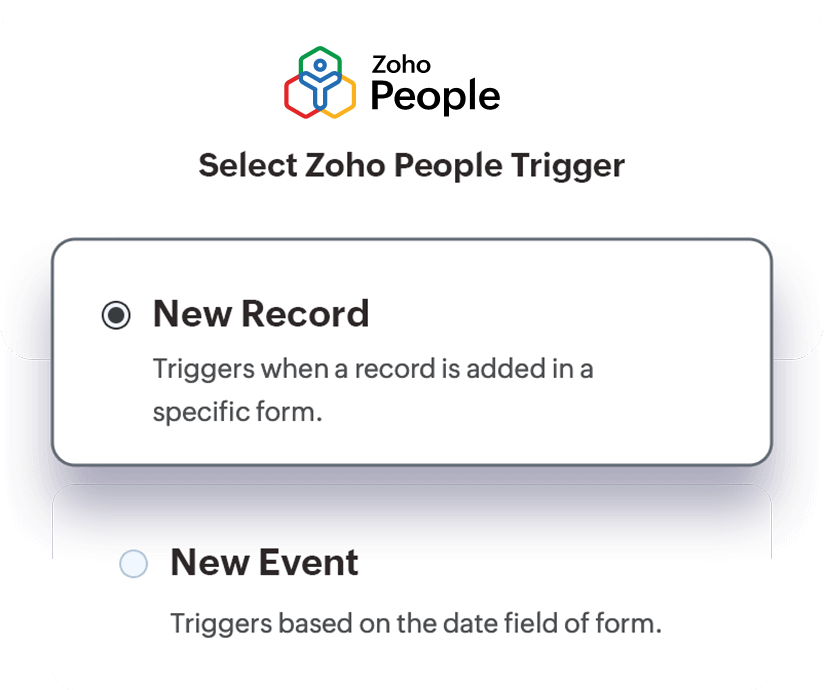 Automate repetitive tasks
Increase efficiency by incorporating automation into your daily workflow. By integrating Zoho People with Zapier, you can use Zaps to automate routine tasks like creating records and attendance entries, all without running any code.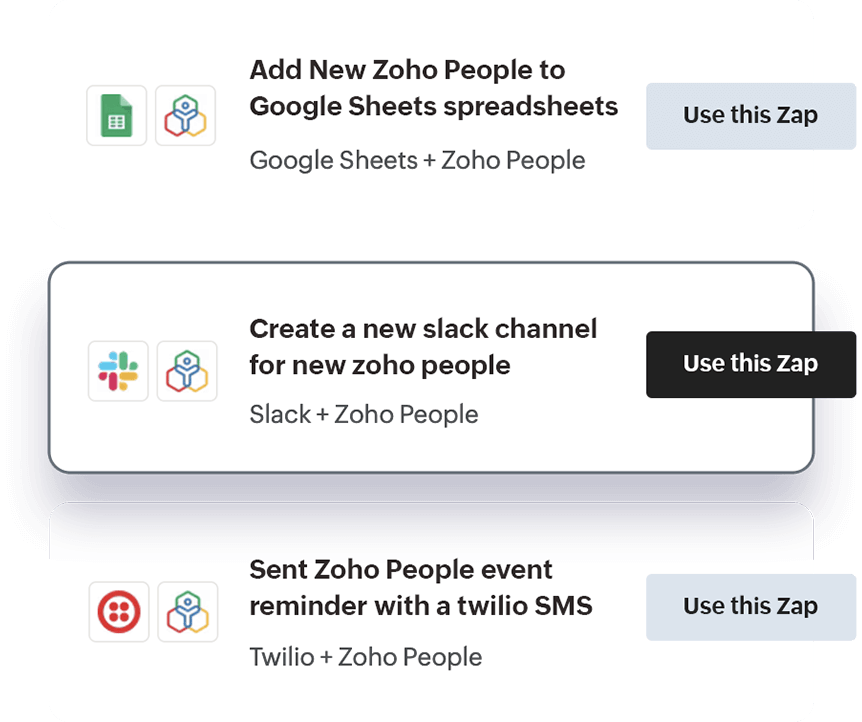 Create a trigger in Zoho People
Simply start a Zap by selecting Zoho People as your trigger app and specifying the trigger event. For instance, if you'd like to automatically back up new Zoho People account records in another app, you can use the Zapier integration to configure this connection.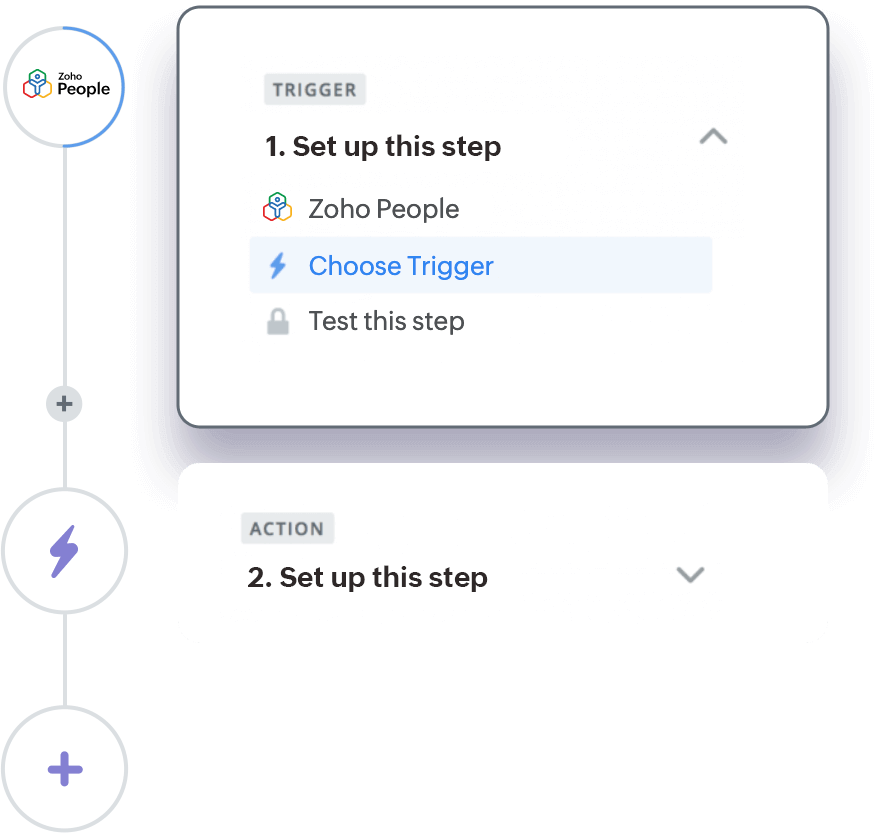 Perform an action in Zoho People
You can also set up triggers in a different app to automate actions in Zoho People. This makes it easy to automatically fetch details from another app directly to your Zoho People account.
Refer to our help document for step-by-step instructions on how to set up the Zoho People and Zapier integration.
"Zoho People has seamlessly merged into our organization and helped us streamline all our HR processes"
Brinda Jayaraman,
Manager Systems