Organize
One organization,
one database
Record, store, and access employee data across multiple locations, departments, and designations throughout an organization. Access information effortlessly and modify data in no time with a centralized and secure database.
Advanced analytics
Decode trends, analyze patterns, and generate reports with advanced analytics. Track the hiring and attrition trends of your organization and stay on top of task allocation. Turn your reports into insights with our workforce management software.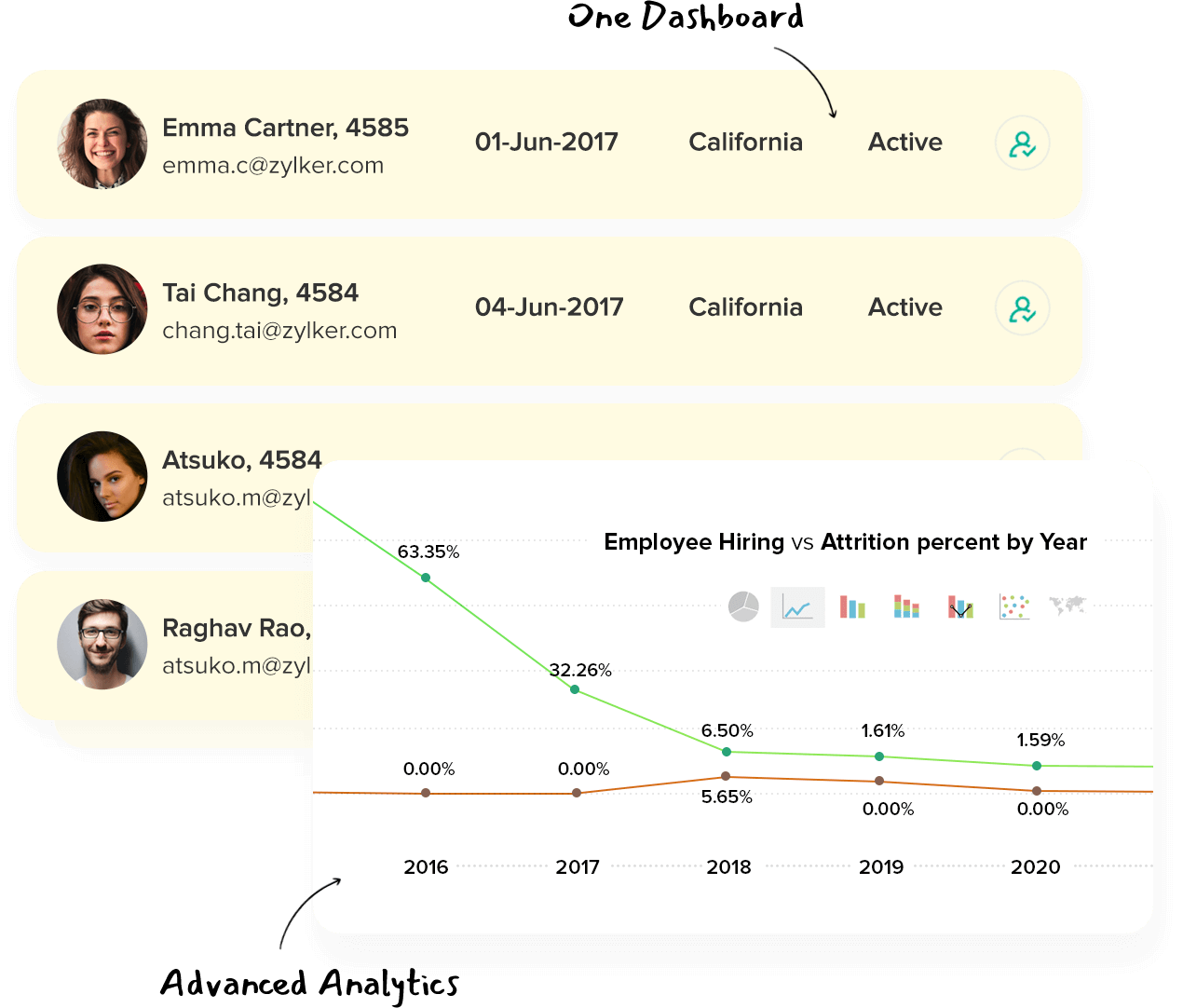 Manage
Attendance made simple
and straightforward
Simplify attendance tracking with mobile and web check-ins. Manage your mobile workforce with IP and location-based restrictions. Keep tabs on your employee attendance, configure shifts, and manage breaks—all from a single module.
Track time off with ease
Stay on top of your employee leave data with pre-configured leave types and policies. Manage holidays and comp off days to simplify your payroll calculations. Access employee leave history and approve leave requests.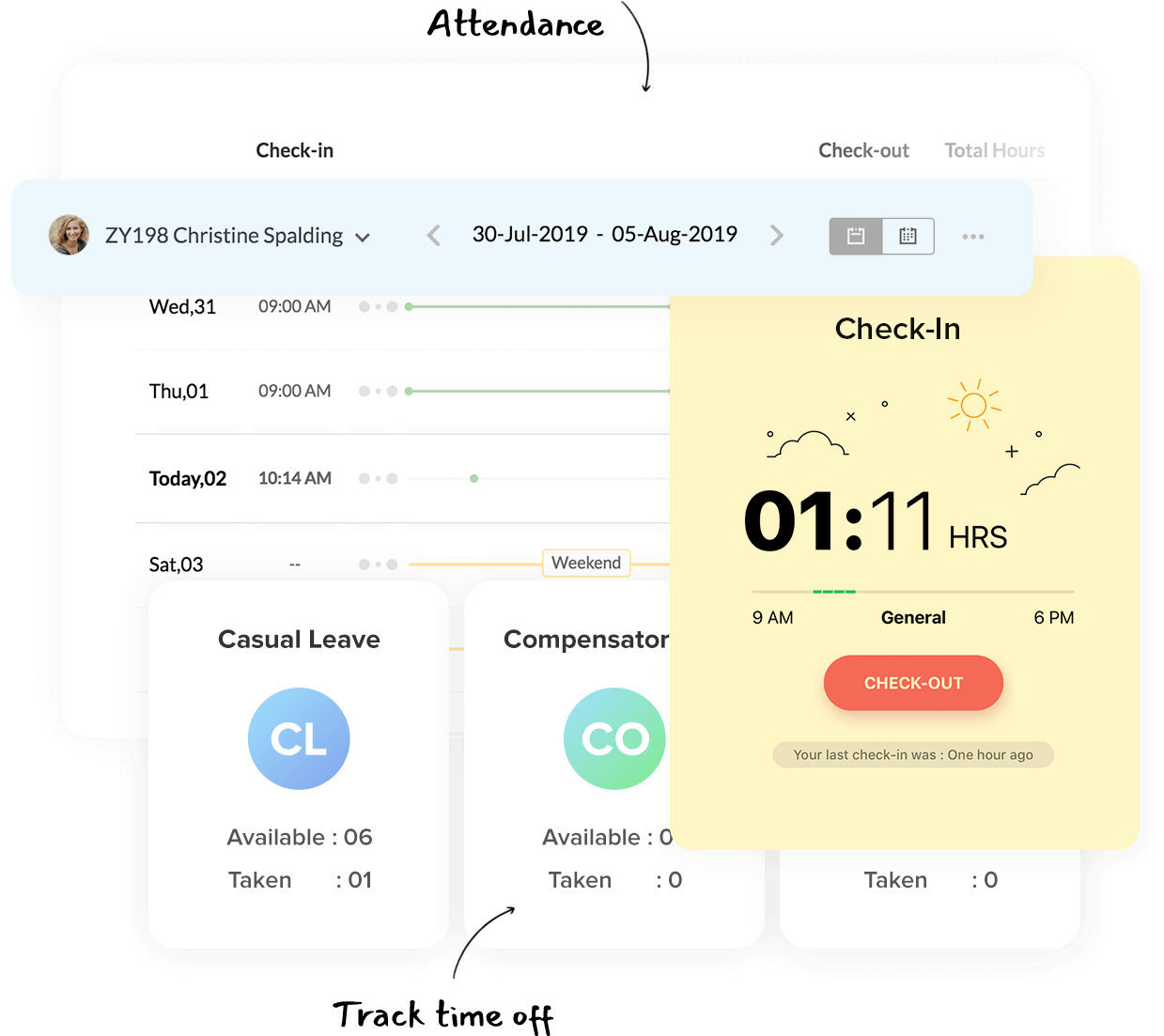 Engage
Straighten the learning
curve - Corporate LMS
Cater to the learning needs of your employees with a built-in learning management system that adapts to your organization's learning style. Empower your workforce to improve their skills.
Personalized performance
feedback
Boost your employee engagement with regular and continuous feedback. Map your employees' KRAs and goals, provide 360-degree feedback, and understand their competencies and skill sets. Our workforce management software has all the tools needed to track your employees' performance.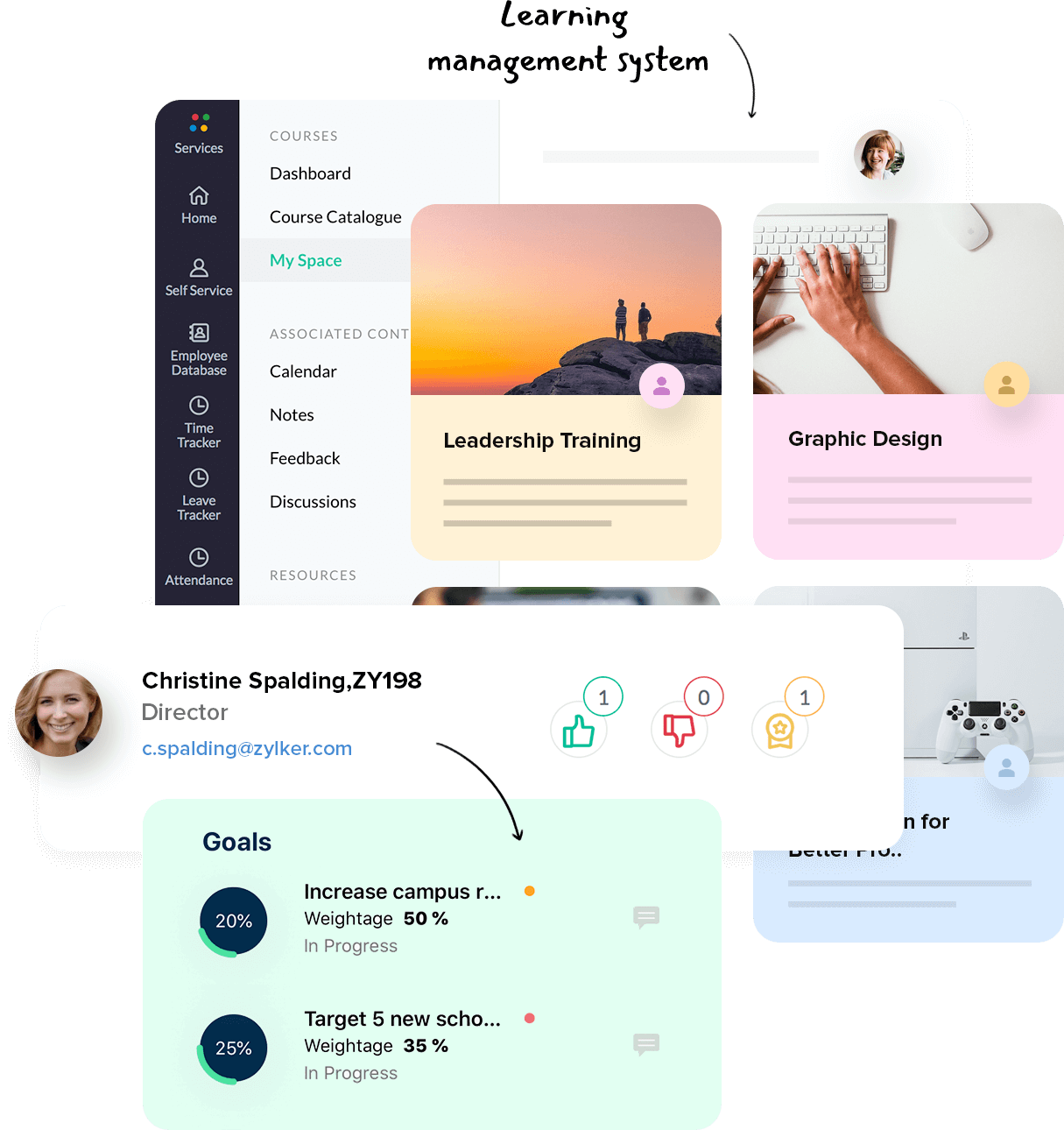 Made for every Business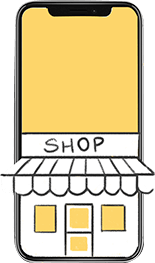 Small
Run all your HR operations under a single, comprehensive roof. Build your business while we automate all your processes, customized to your organizational needs.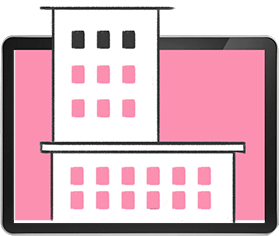 Medium
Focus on your organization's growth and leave the HR processes to us. Zoho People helps you customize and automate your routine activities.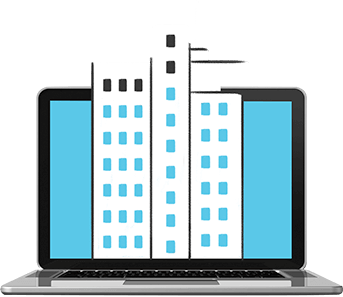 Enterprise
Create strategies to focus on employee engagement while meeting your targets. Advanced analytics and powerful integrations help you run your business efficiently.
Geared
for every
Industry
Media and
advertising
Collaborate and manage a diverse workforce
Information
technology
Cater to the needs of an evolving workforce
Education
Streamline a cohesive working curriculum
Healthcare
Consolidate all your HR processes with ease
Finance
Manage a comprehensive HR suite for all your employees' needs
"70%-80% of our manual work has been moved to Zoho People. It is all in the cloud now, so we have access wherever we go"
Hussam Al HaddadManaging Director, Ateis
"One of the best things about Zoho People is its flexibility. It is not used just by our HR department but also by our Delivery Leaders, Office Management, Training Department and Finance Departments"
Zuzana ReingraberovaEvent & Training Manager, Tesena
"Zoho People is quite user-friendly and a hassle-free solution. The best part is, it's self-explanatory! I didn't even do a walkthrough for employees on this because it's that self-sufficient! I see my employees accessing Zoho People day in and day out."
Ajay GopalakrishnanHR Lead - Pureplay.
"For us it was really convenient to have the possibility to add additional users one-by-one upon hire, after reaching the limit for 50 people, without the need to purchase another block for 100+ people."
Iryna Nahorna COO, Innocode
Zoho People Revolutionary
cloud workforce management software
Sign up for free. No credit card required.
Get Started