Services that give you the best experience
Everyone deserves the best experiences at work--employees and HR staff alike. With the Zoho People platform, you can provide a consumer-like service experience, bringing HR service delivery to a central place. With self-service options and solutions, like case management, employees have easy access to all the services they need, freeing up your HR for non-routine tasks.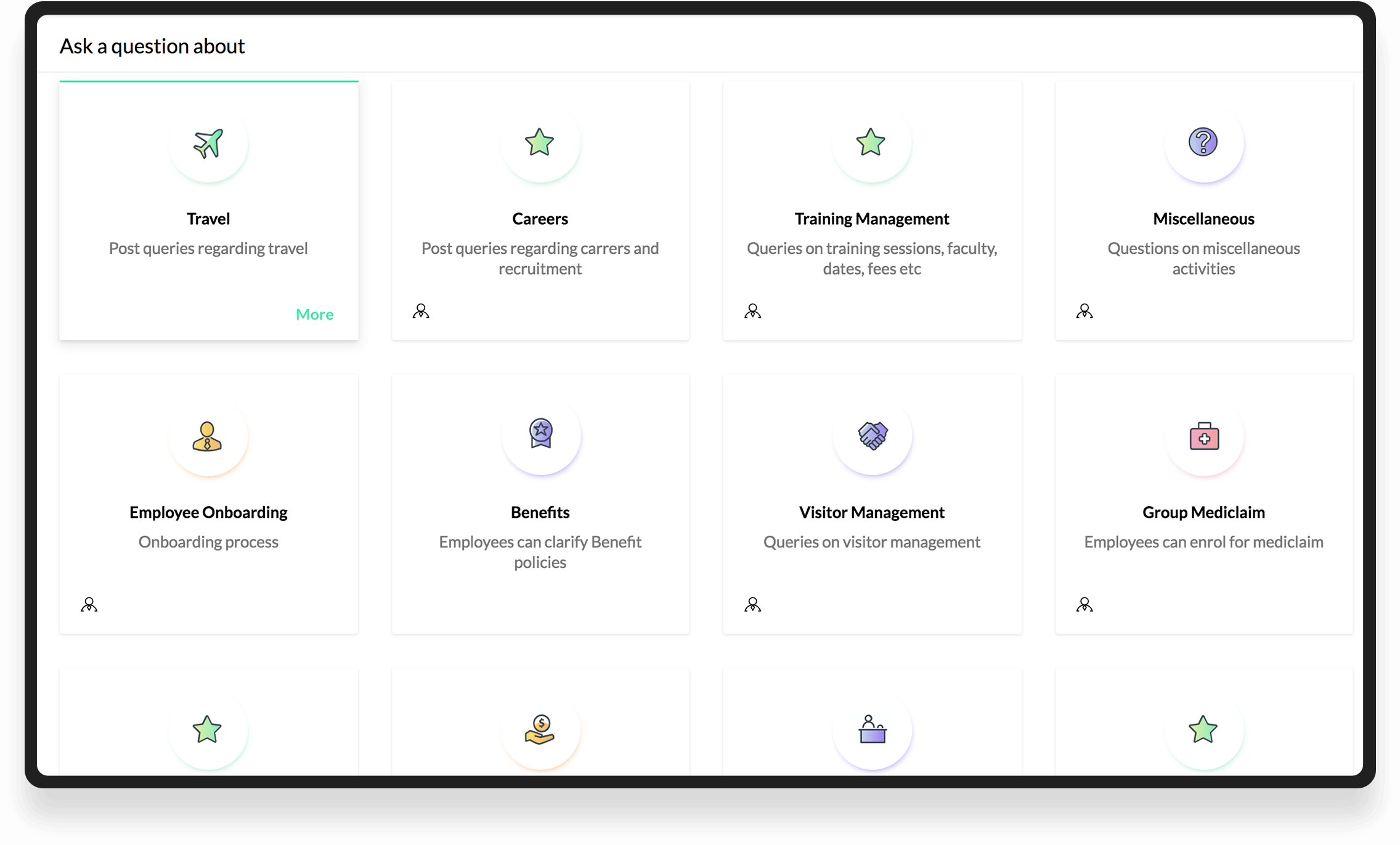 Easier Customization. Better Automation.

Every organization should be empowered to provide HR services in precisely the way that best fits their needs. You don't have to use the services we provide, but go ahead and modify ours or create your own with the forms and workflows you need. That's end-to-end customization.

 

A minimal learning curve

The interface of Zoho People needs little to no explanation. Your HR staff and employees don't have to be tech-savvy to navigate through our HRMS because we designed it to be simple and clear.

 

Simplified HR functions

Leave. Attendance. Travel. Timesheets. Documents. Benefits. Zoho People is a smooth and intuitive system for core HR functions, enabling you to keep everything in one place, far from the frustration and confusion of spreadsheets and handbooks.
We used Adrenalin HR for over a year. We wanted to change to a software that was more user-friendly for employees across all departments and chose Zoho People.

Medlife International Pvt Limited
Don't just manage. Engage.
A workplace is only as good as the people in it. Zoho People's self-service features and collaboration tools help you build trust within your organization, and improve workplace communication, keeping everyone on the same page.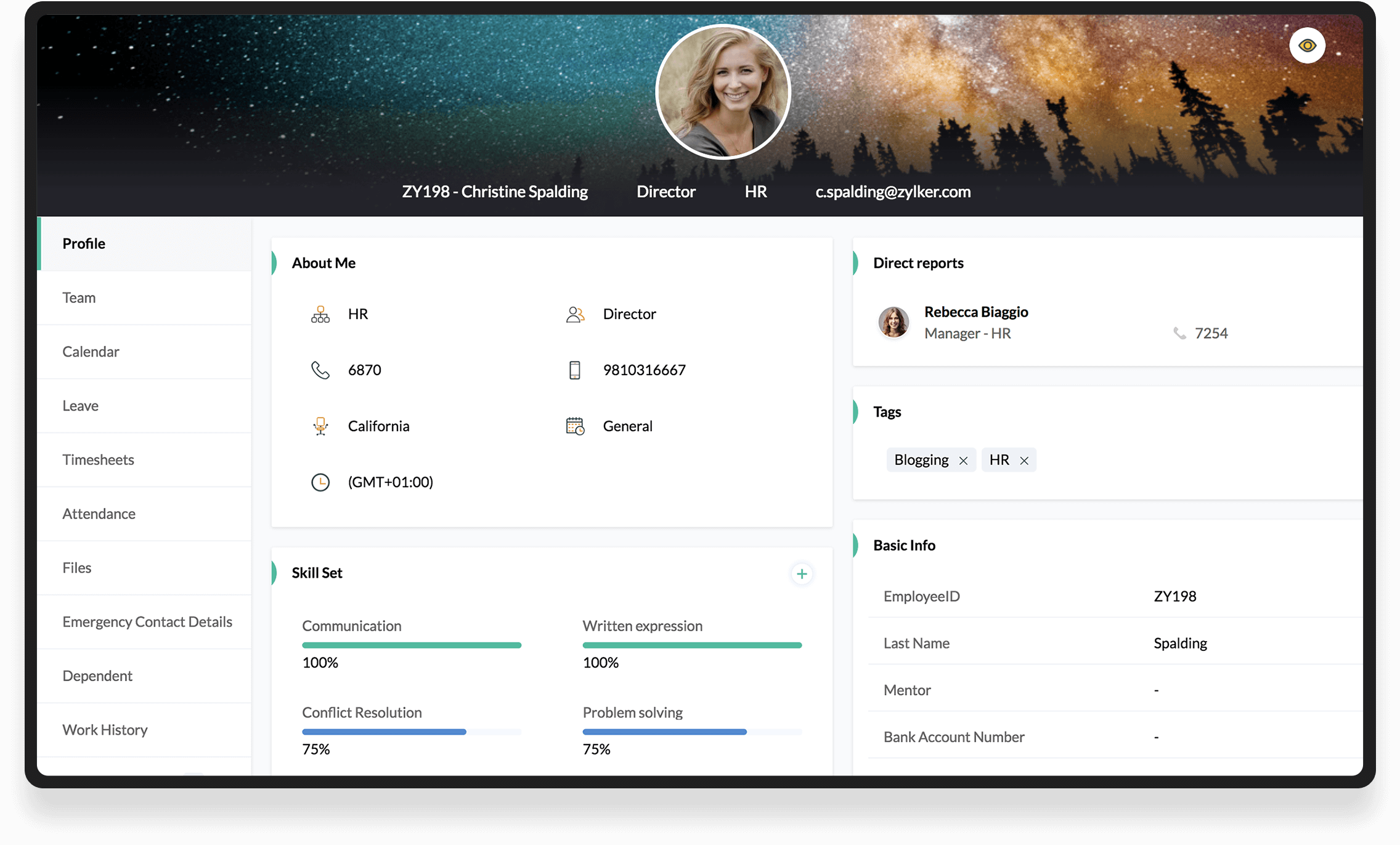 Mobile ready 
Zoho People comes ready as an Android and iOS app. So now, everyone can have access to their attendance, leave, tasks and cases from their smartphone, whenever, wherever.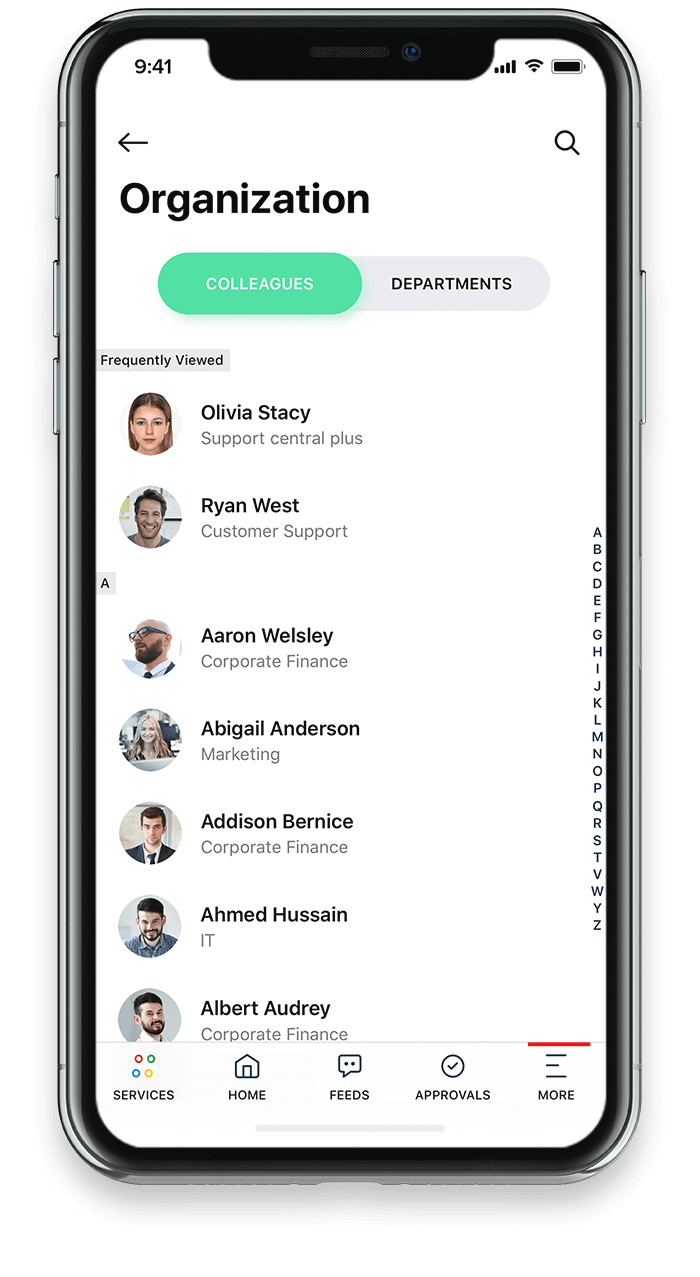 Performance Evaluations
You can only improve what you measure, and to measure right you need the right tools. With Zoho People, feedback happens throughout the year, and performance is gauged efficiently with a variety of evaluation modules.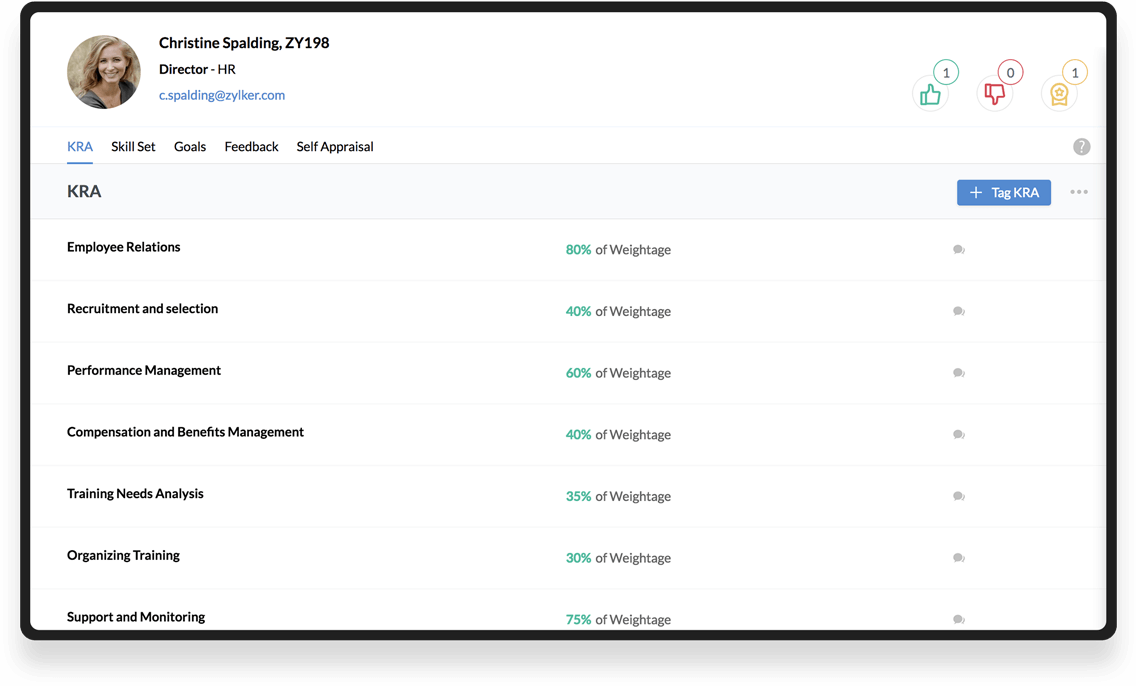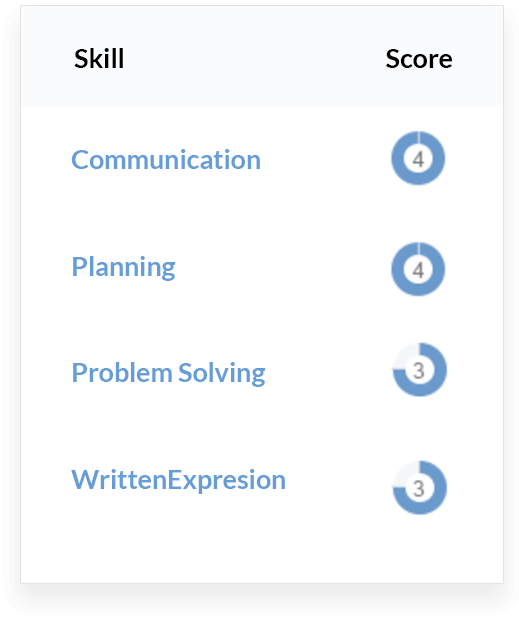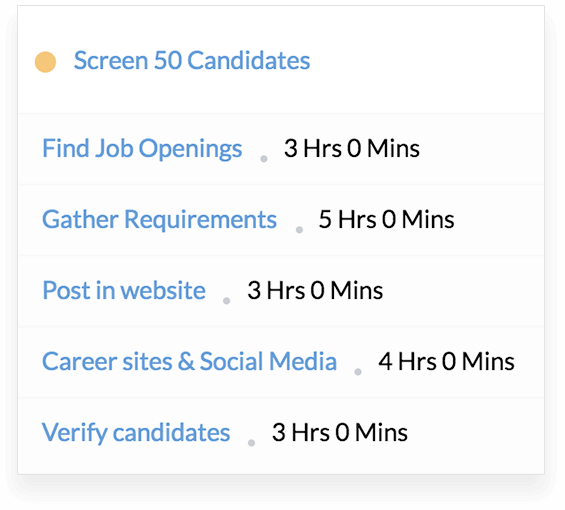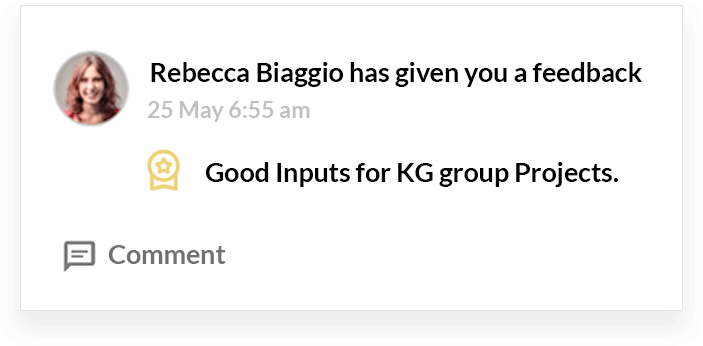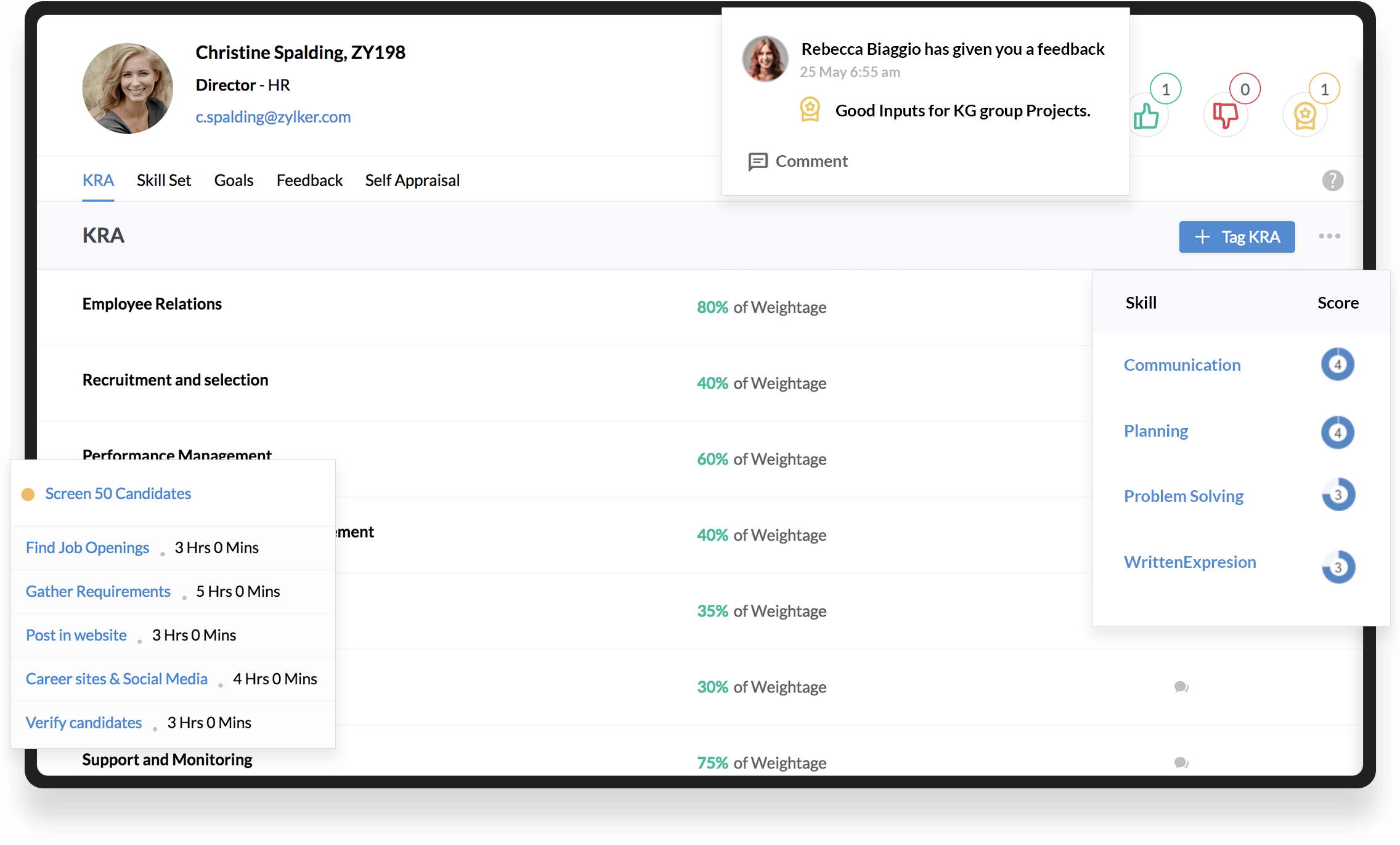 Integrations
If your organization runs on different systems, you don't need to shift through multiple apps for simple information. You can integrate all your data with your Zoho People account so data doesn't get siloed.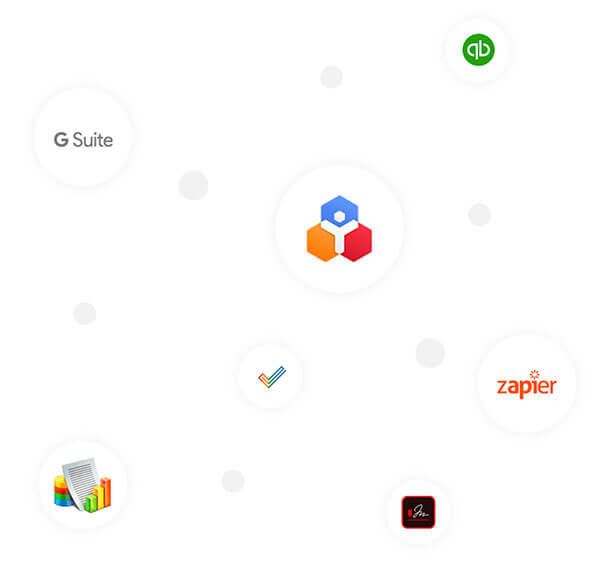 We are almost 100 employees now, but our HR team size has remained the same as it was when we were 15. One of the main reasons for that is Zoho People.
Serendebyte
 

HR analytics

You don't have to write manual reports or sort through multiple sections to get the right numbers. Zoho People's native analytic engine and integration with Zoho Analytics provides all the significant stats like your attrition trends, attendance reports, performance vs, potential stats, and more  so you can make informed decisions.

 

A Secure HRMS

Zoho People makes sure that all personal and confidential data stored is handled safely with access controls, role-based permissions, and geo and IP restrictions for superior privacy management.

 

Zoho People scales-up as you grow

Expanding your business and growing your revenue are your ultimate goals. Zoho People will grow along with your business, providing services to your increasing workforce and managing the volume of data seamlessly.
Run into a problem? Want to know how to use a feature? All you have to do is contact our support team via live chat, email, or phone. Or you can become self-experts with as much info as you need through our knowledge base, stacked with user guides and video tutorials.
Learn how you can step up your game with Zoho People.