Defining LMS
A Learning Management System, or LMS, is software that helps you manage your organization's end-to-end learning and development activities. From creating e-learning courses to managing and delivering them, a good LMS will scale with your organization's needs. It will help accelerate employee training and align individual courses with larger organizational goals.
Why choose an LMS?
Learning and development is a core aspect of today's work. Employees are not just looking for growth within a company. They're also keen to learn new skills and grow individually for their future careers.

With the demand for talent at an all time high, organizations of all sizes are focusing on attracting and retaining the best employees. To streamline learning and to get the best out of training initiatives, a Learning Management System is essential. An LMS ensures employees have a great learning experience, increases employee retention, and aids recruiting efforts.
What can you
do with an LMS?
Develop a clear training and development strategy
Attract the best talent
Increase engagement
Identify skill gaps
Build a future-ready workforce
Centralize management
Align individual training to company goals
Retain employees
Improve your employer brand reputation
Improve quality of work
Simplify processes
Learn on the go
Who uses an LMS?
SMBs
Small to medium businesses might not have a dedicated team for learning and development initiatives. An LMS will give SMBs the tools to provide consistent training opportunities and track all learning activity from a single location.
Enterprises
Learning can be different in an enterprise where training needs to scale to larger numbers and multiple groups of audiences. Compliance training, training for onboarding, and focused training for each department is required in large enterprise businesses.
How it helps different roles?
Top management
Managers
Employees
Top management
Outcome matters the most for your chief officers. With an LMS, the C-level leaders will get an overview of training programs, course completion rates, and all the necessary stats for budgeting and workforce planning.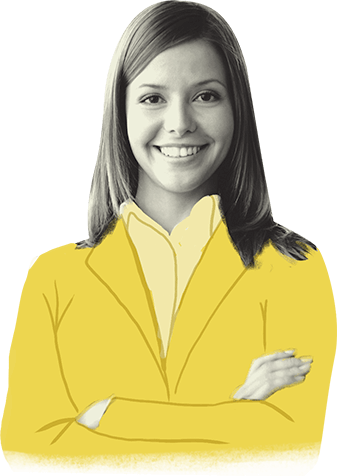 Managers
No one knows a team better than its manager. Managers can use an LMS to recommend courses or enroll employees in training. They can also provide feedback about the training based on employee performance.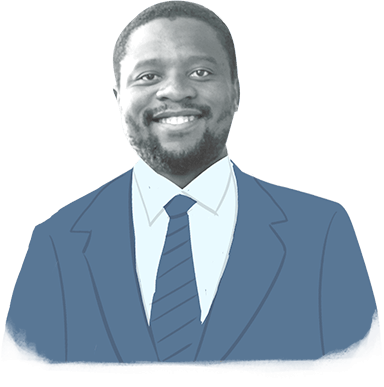 Employees
A cloud-based LMS ensures sophisticated training for employees. Employees will be able to easily access their courses, track their training, and receive instant notifications on course commencement and more.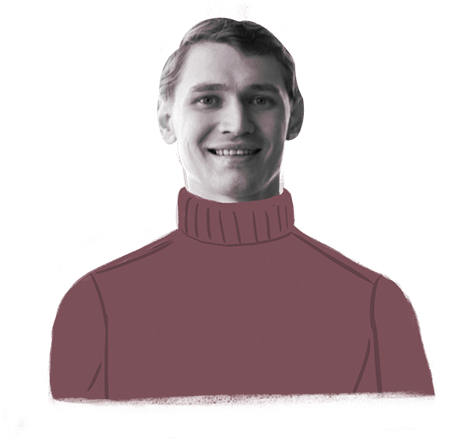 Selecting an LMS
Things to keep in mind
Budget
Before you get into the process, understand your business needs. Factor in the size of your team or goals. What are you trying to achieve and how should your LMS help you achieve it? Think about the cost of the LMS and what will give the best returns. Assess how different systems work and the factors for their price, like user and trainer licenses, unique features, etc.
Evaluation
Choosing the best software that suits your company takes time. There are hundreds of solution providers in the market claiming their product is the best. Make a list of the common and distinguishing features offered and compare those to what your organization would specifically need. Take a trial of the product or try the free edition, analyze the system thoroughly, and then decide.
Data security
Security of personal information and the courses created is essential. Ensure the software you choose complies with privacy frameworks and follows rigorous data security protocols.
Features to evaluate
Ease of use
Your LMS should be easy to implement, use, and understand. Ensure it has guided documents and a dedicated support team.
One solution for multiple training needs
Whether it's about access to courses, relevant training details, or trainer information, an LMS should consolidate this information under one roof without forcing you to switch applications.
Customizable learning paths
There is no one-size-fits-all solution. A good e-learning solution will provide tools to create customized courses to meet different employee needs. An example of this would be dual learning modes—self and blended. This will help create purpose-driven training for employees in different areas of expertise.
Meeting blended learning requirements
Unlike conventional learning, blended learning includes a combination of self, classroom, and virtual training. Make sure your software supports trainer access, glitch-free video conferencing, and session attendance. These features play an immense role in the success of blended learning courses.
Content formats
E-learning tools will allow you to create courses with any content type you prefer— videos, PDFs, presentations, downloadable content, or URLs.
Collaborative learning tools
Learning happens the most during peer-to-peer discussion. An efficient LMS provides a platform for these discussions to encourage employees to share perspectives, debate ideas, and analyze solutions.
A mobile LMS
Having instant access to learning is a fundamental requirement in today's world. Choose an LMS that enables users to learn on their commute or when their out of the office.
Performance integrated learning
How do you track if an employee has improved a skill, learned something new, or requires further training? Performance and learning go hand-in-hand. That's why you need to choose an LMS where skill levels are upgraded automatically and managers can suggest courses to their team based on the required skills for a project or particular career field.
How to best implement an LMS?
Now that you have chosen the best solution that fits your learning and development requirements, the next step is to actually start using it successfully. Blindly implementing an LMS will only stunt the potential benefits of using it. Here are some ways to get the best ROI.
Identify performance challenges
First, identify your target groups. Divide your workforce into departments or job roles with similar skill sets. Analyze their education, work experience, field experience, etc. Answering these questions will help you easily identifythe performance challenges of new and experienced employees in a particular field and develop training that caters to their needs.
Build a learning strategy
Now that you've identified performance gaps, you can create courses that specifically target each skill set, department, or job role. Choose which sessionss should use a blended style and which should be self-paced. This will help employees learn what is relevant to their career while allowing you to further strategize courses for your organization.
Create engaging content
that's easily accessible
Putting your employees through a dreadful training session will not motivate them or improve learning retention. Make use of your LMS to create engaging content with videos and virtual learning split across modules. Keep your content precise.
Let your LMS take over
Last but not least, use your LMS to take care of routine actions like notifying learners about course start dates, discussion posts and replies, and more. This will set you free from administrative work so you can focus on the results.
What's next?
Start your learning and
development journey with
Zoho People.
With more than a decade of experience, our software streamlines HRM on the cloud. With Zoho People, you get the advantage of complete HR software with a dedicated learning management system. Manage your HR processes, help your employees grow, and build a thriving workforce.
Start my trial
No credit-card required.