Deliver the best Employee Experience
Get Trained
Drive your HR management to a success with our simplified Zoho People training solutions — everything you need, all in one platform!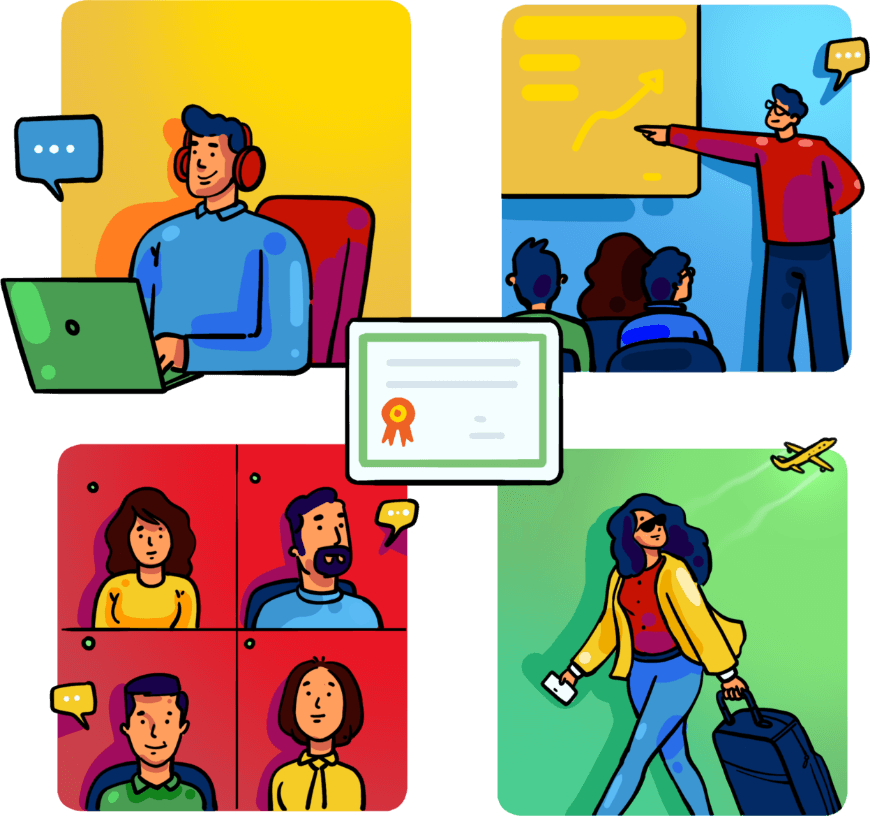 Virtual Classroom Traditional Classroom One-on-One
Virtual Classroom
These instructor-led classroom training sessions will help you get the right guidance from our product experts and will also allow you to interact with your peers, share ideas, get smarter and get connected.
Beginner
(1 Day | 4 Hours)
Employee Database
Leave Management
Attendance
Documents Management
Intermediate
(2 Days | 4 Hours  a day)
Beginner +
Candidate Onboarding
Employee Onboarding
Time Tracker
Exit Management & Automation
Advanced
(3 Days | 4 Hours a day)
Intermediate +
Performance Management
Learning Management System
Cases
Integrations
For Beginner
Coming Soon...
For Intermediate
Coming Soon...
For Advanced
Coming Soon...
Traditional Classroom
Let's learn together! Book an interactive, in-person training for one or more of your employees and be a part of our shared and collaborative classroom event organised at premises in your city.
Coming Soon!
One-on-One
Web-based training courses dedicated to helping participants leverage Zoho for their specific requirements, and master our products online. These courses are unique, structured, audience-specific and are designed and led by our expert trainers.