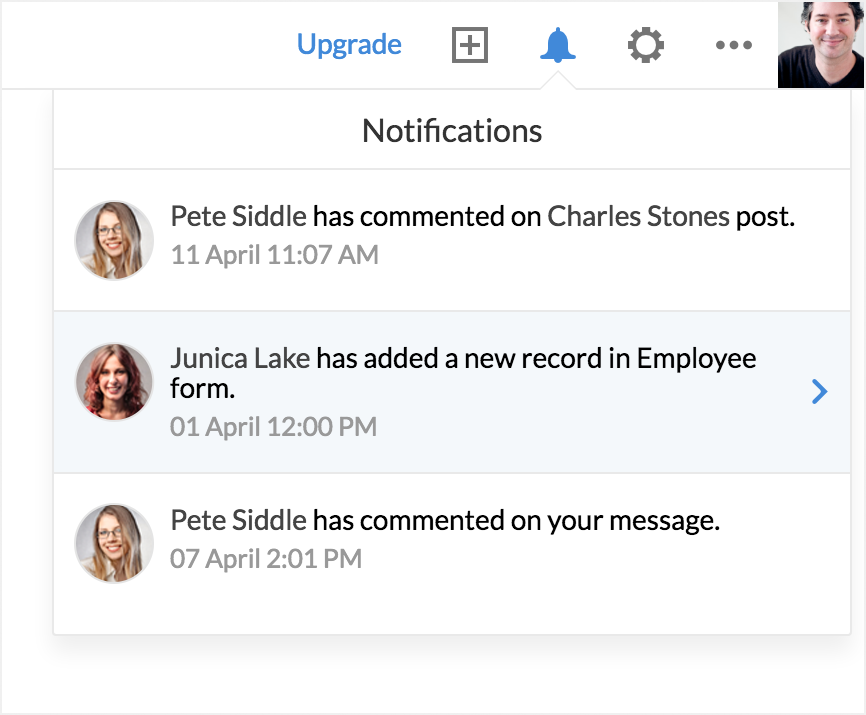 Instant notification
If you are updating an employee policy or have an important information that needs to be conveyed to your organization, Zoho People's instant notification comes to the rescue. The very second you update a policy or make an announcement, a notification will be sent instantly and all your employees will receive an alert on their dashboard. This ensures that your employees are on top of things and are always aware of company activities.
Learn More
Live Feeds & Collaboration
Instant alerts and live feeds not only keep your employees well informed but also facilitates collaboration. Employees and managers can discuss project allocations, leave scheduling, work reallotment, etc., which help make decisions faster. With communication being open and transparent there is no room for future denial and hierarchical disputes.
Learn More