Timetracker integration with QuickBooks Online
Tracking time for jobs done can go a long way in measuring productivity of employees. Using Time Tracker, you can also get an understanding of the Project costs and budgets.
Time Tracker integration with QuickBooks allows the time logs from approved timesheets to be pushed as Time Activity and bills generated in Time Tracker can be pushed as Invoice into QuickBooks Online.
Follow the steps given below in order to facilitate this integration.
From your Zoho People home page, go to Settings > Integration > Services

Click Configure under QuickBooks

Click Connect to QuickBooks

By doing so, you will be redirected to QuickBooks Online Sign-in page. Enter your credentials to proceed with the integration.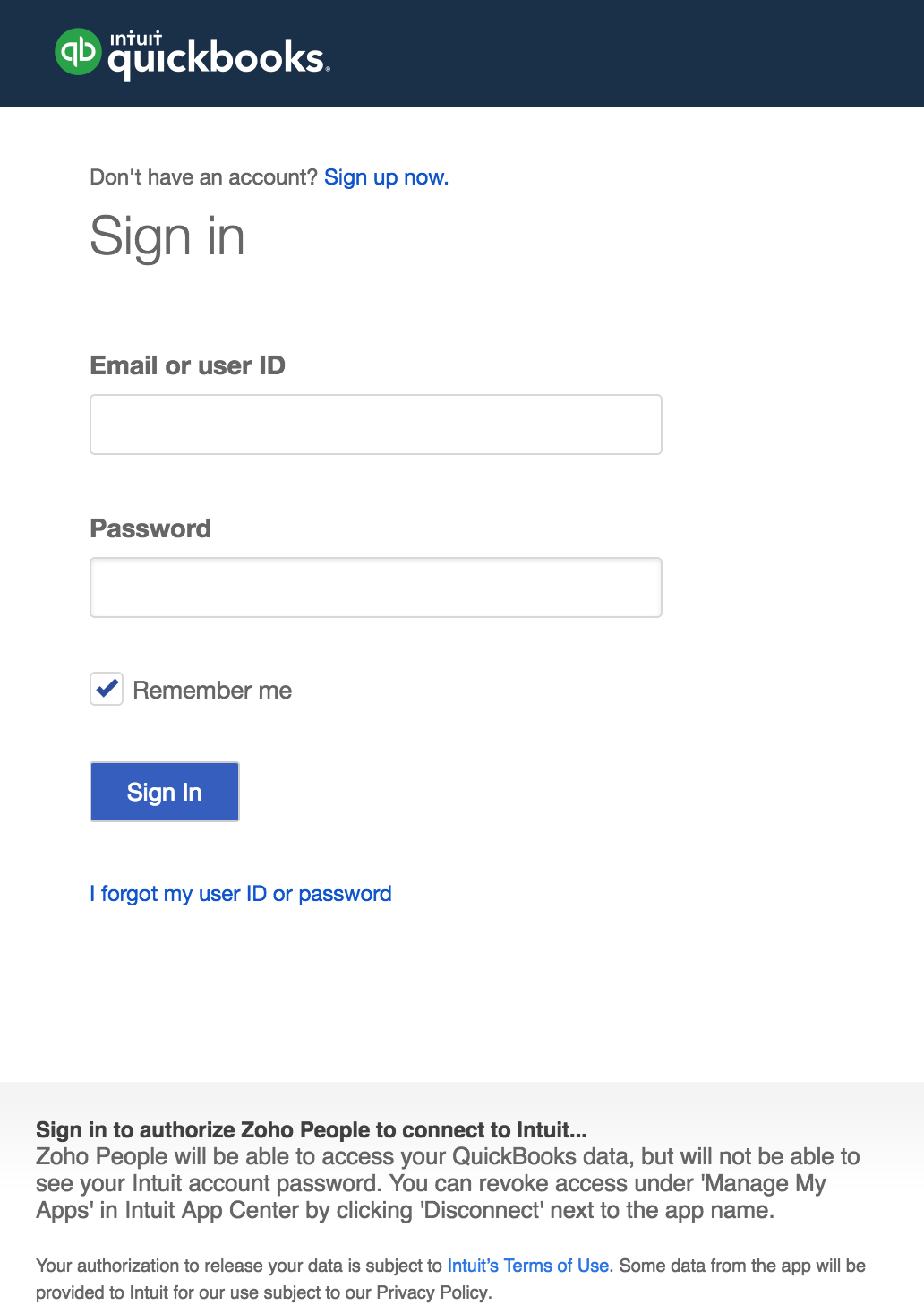 Once you sign-in to QuickBooks, you need to select an organization which you want to connect with Zoho People. Please note you cannot connect multiple organizations to your Zoho People organization. Also, ensure that both these organizations use the same accounting currency.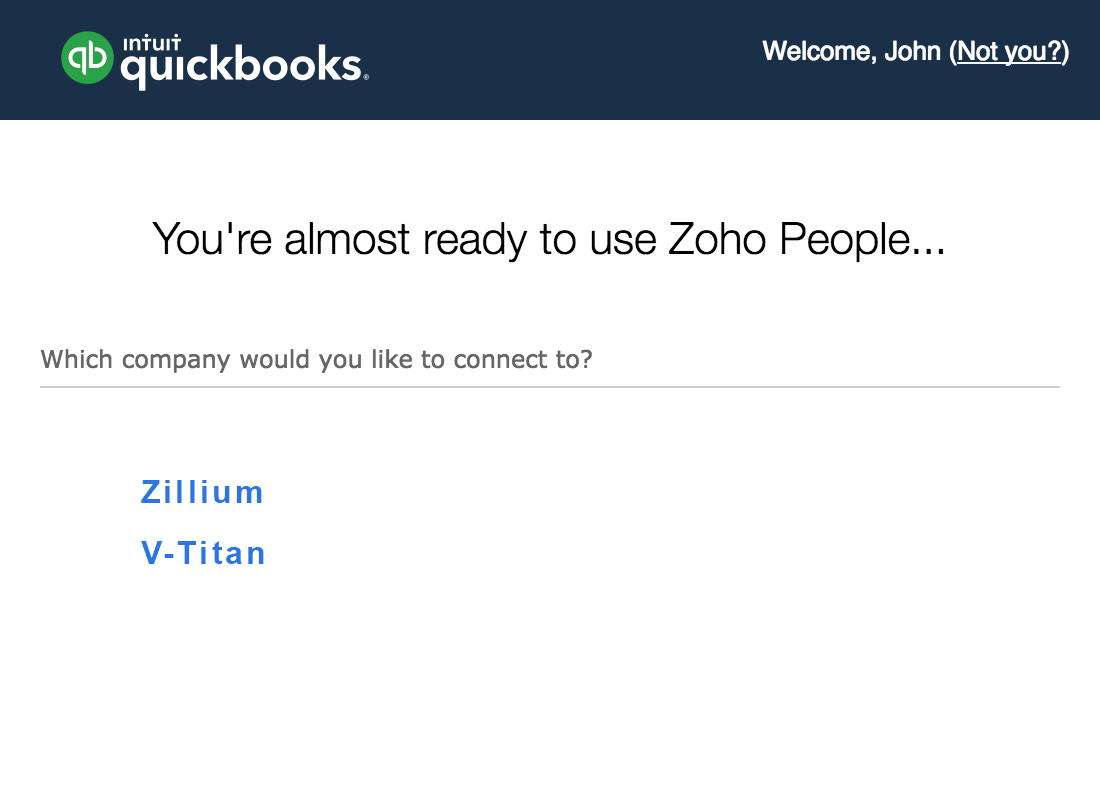 After selecting the organization, click on the Authorize button to complete authorization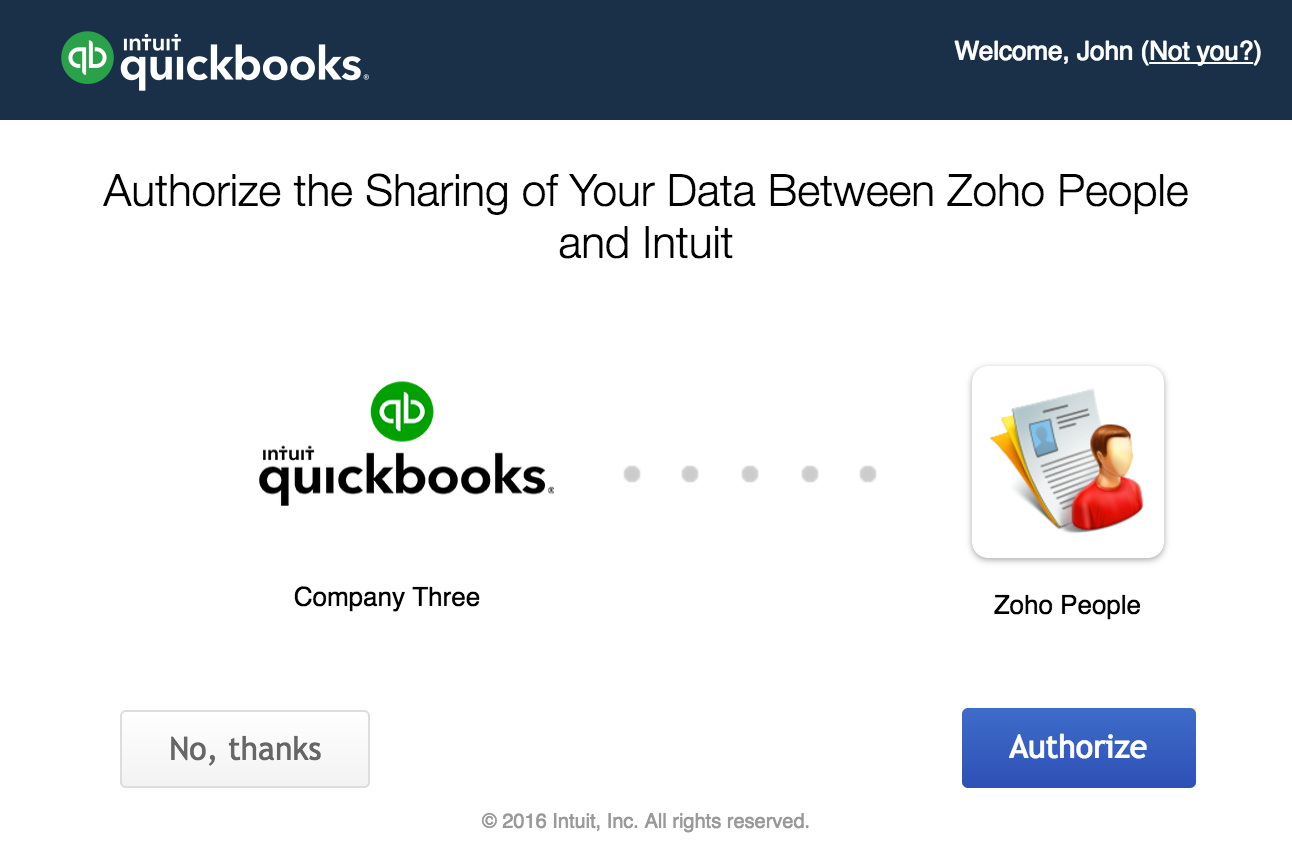 QuickBooks is now configured successfully with Zoho People and you will be able to push your Time logs and Bills to your QuickBooks online account.
To Disconnect from QuickBooks
From your home page, go to Settings (gear icon) > Integration > Services

Click on 'Revoke' under QuickBooks
You are now disconnected from QuickBooks
To reconnect, follow the steps as given here.