Bringing your HRMS and payroll together!
Take the tedium out of payroll processing. Zoho People and Payroll solutions work together to power up your people and payroll processes. With comprehensive and simple process design, experience stress-free payroll.
Sign up for free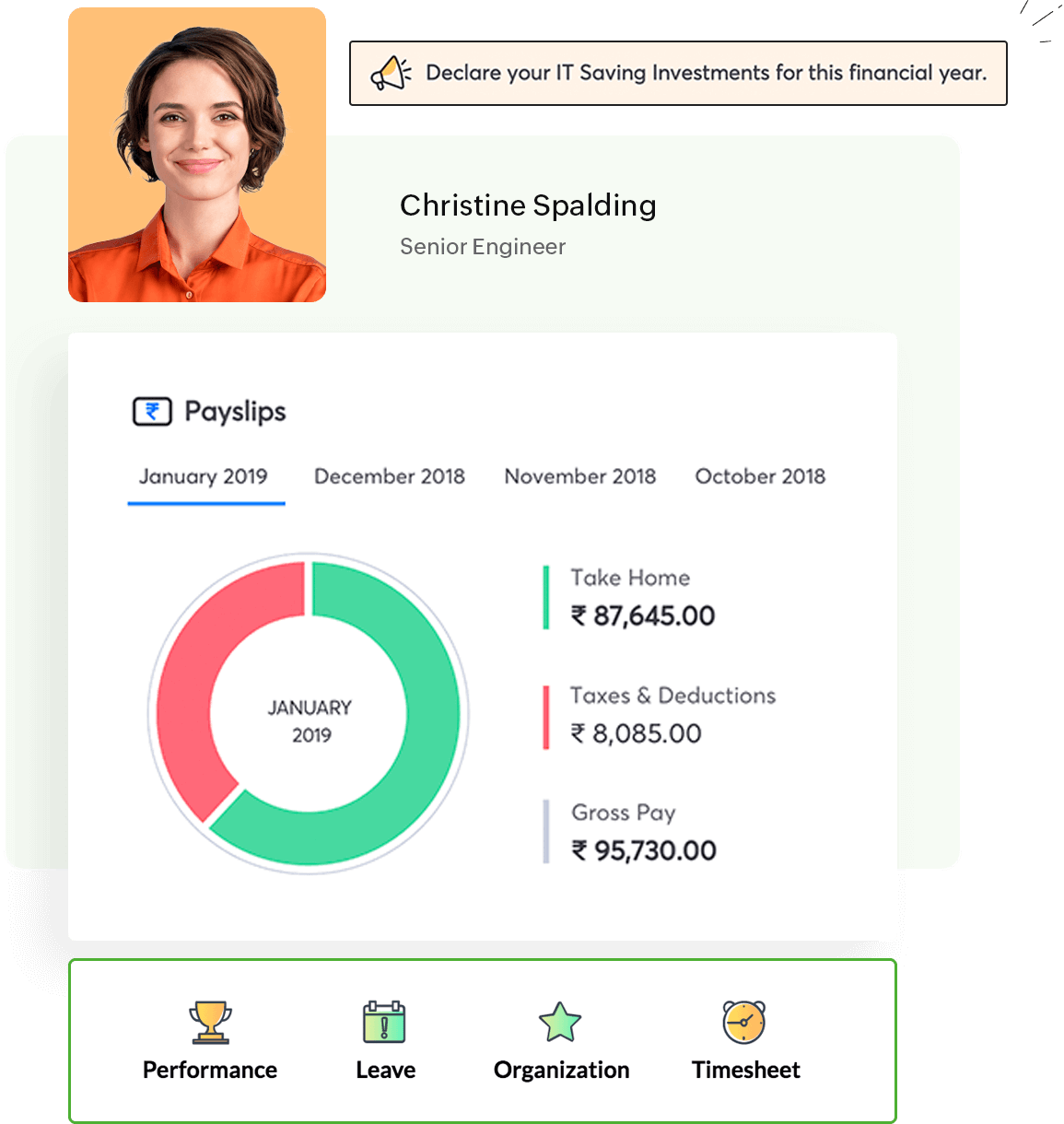 Ensure local compliance
Employee self-service for easier access
Integrated data from time and attendance systems
Easily manage pay hikes, personalized allowances and reimbursements
Centralized control over payroll processing
Accuracy, heightened efficiency and security
Payroll Integration Partners
Payroll management without the chaos
Your HRMS and Payroll software should fluently talk to each other as both these systems require shared data to run efficiently. If not, you'll end up manually duplicating data which is time-consuming, and difficult to validate. Here's how Zoho People and Zoho Payroll make payroll processing efficient, effortless and accurate.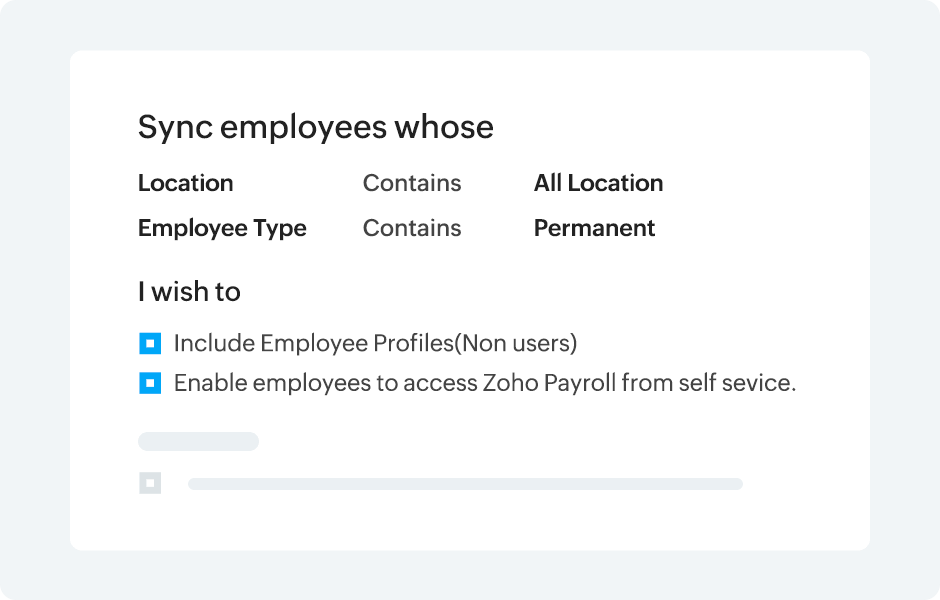 Automatically sync your employee profiles
Keep your records up to date online. Employee details like name, designation, date of joining, department transfers and other changes made are all automatically synchronized from Zoho People into the payroll system without any manual intervention.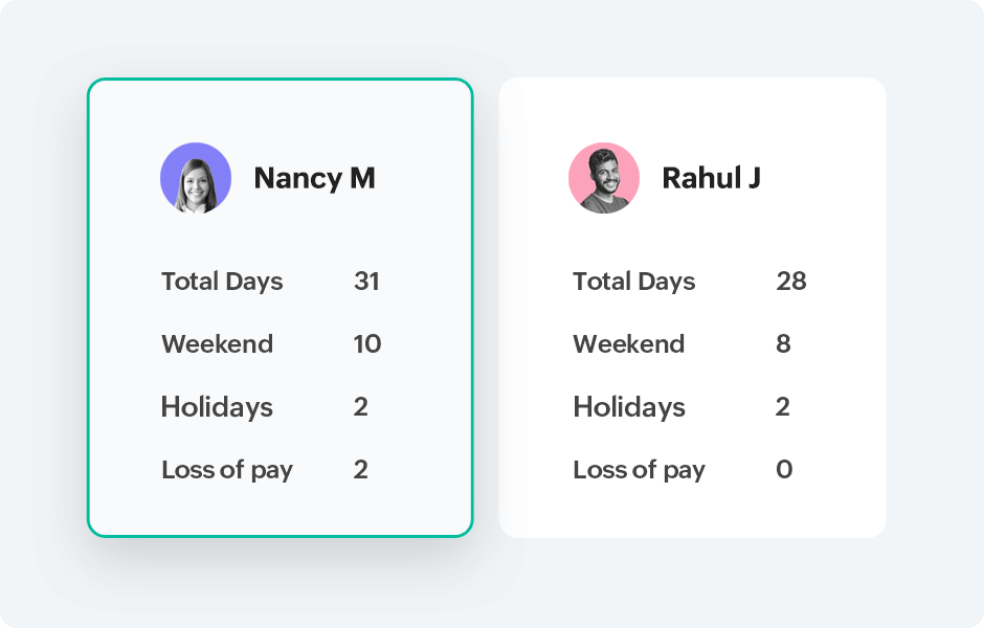 Up-to-date attendance and time off details
Our time and attendance system enables you to stay on top of employee attendance and time off. Calculate the total paydays by using the LOP report.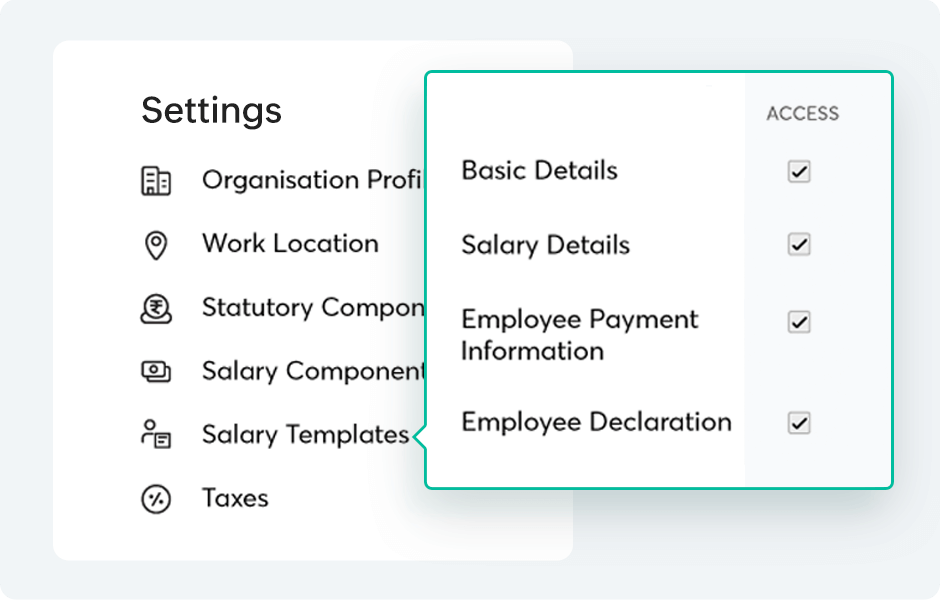 Enable personalized salary components
Every organization is unique and offers a variety of benefits. Our systems help you deliver exactly that. Whether it's reimbursements, allowances or deductions, you can tailor the system to suit your requirements and policies.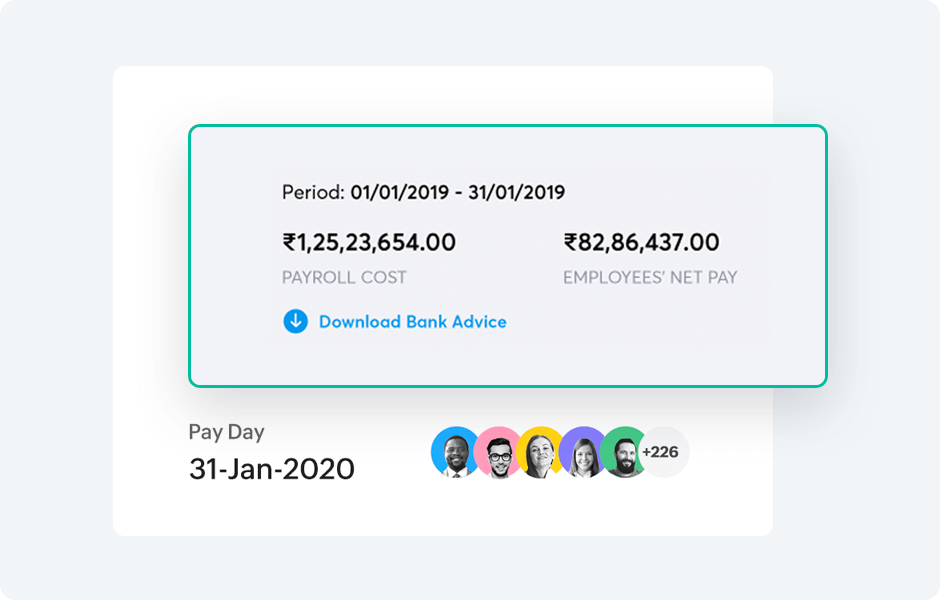 Customize pay runs
You get to create a variety of pay slabs for diverse salary structures. Keep up with tax regulations, configure approvals, keep track of all salary deductions, create custom deductions, reimbursements and automate all your payroll processes.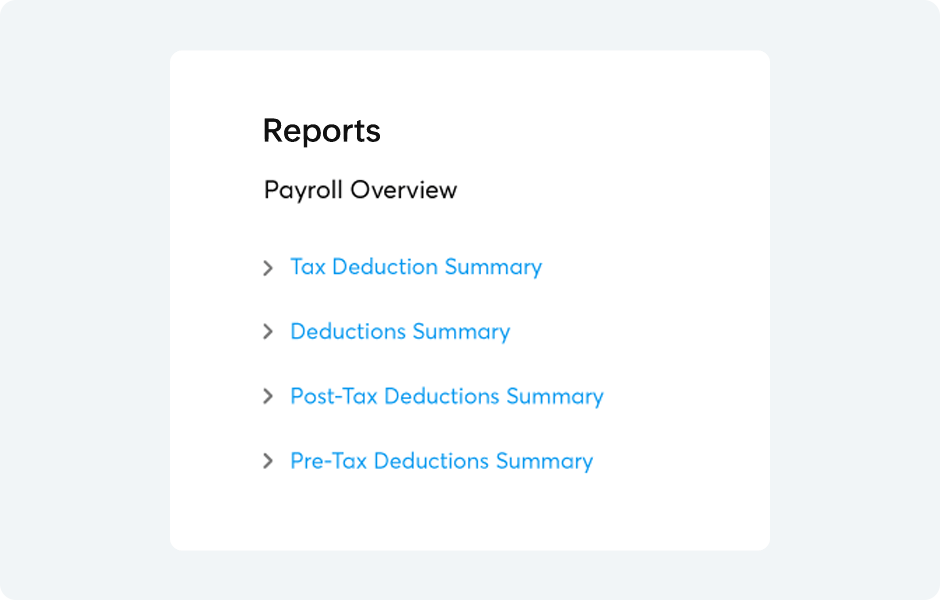 Stay compliant with changing laws
There are a variety of regulations to keep a tab on. Whether it's statutory compliance, tax deductions or other government government deductions, stay legally compliant and process payroll without breaking a sweat!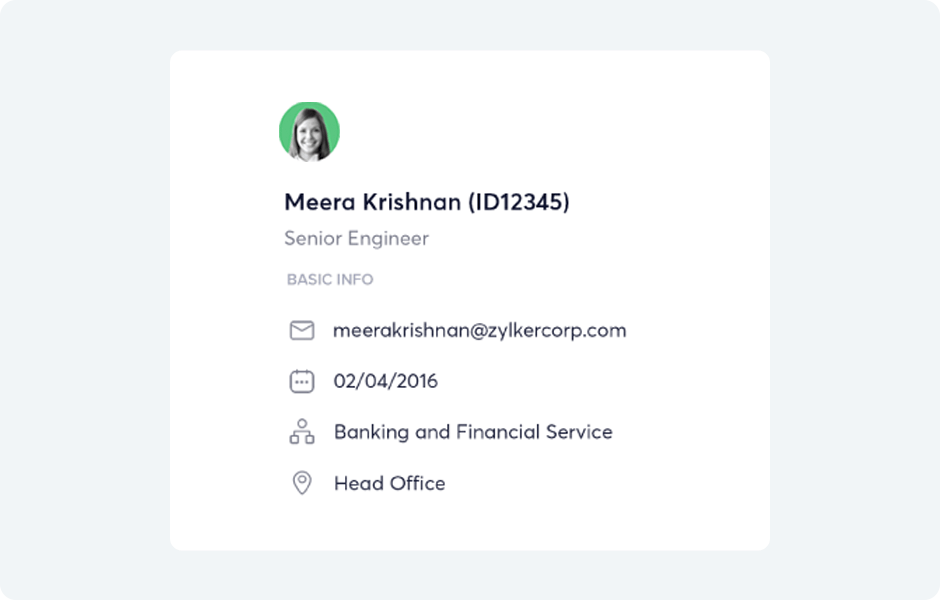 Make exit procedures smooth and simple
Run automatic payroll for employees who're exiting your company. Encash unused leave, their final settlement and other procedures seamlessly.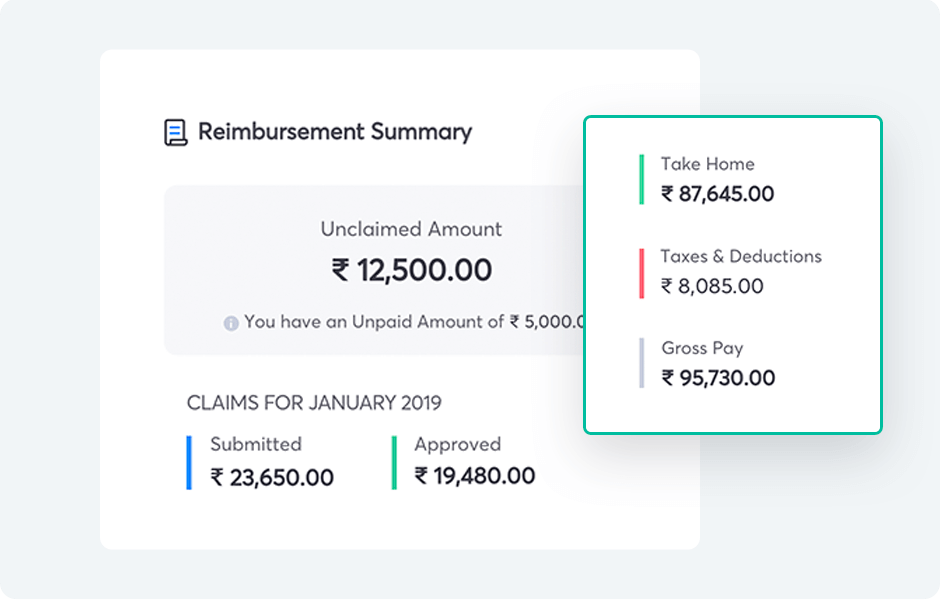 Quick employee self-service
Payroll is better when employees can have complete visibility into their pay details and payroll-related activities. Enable employees to view their payslips, submit their reimbursement claims, claim benefits, declare investments and submit proofs from a single place.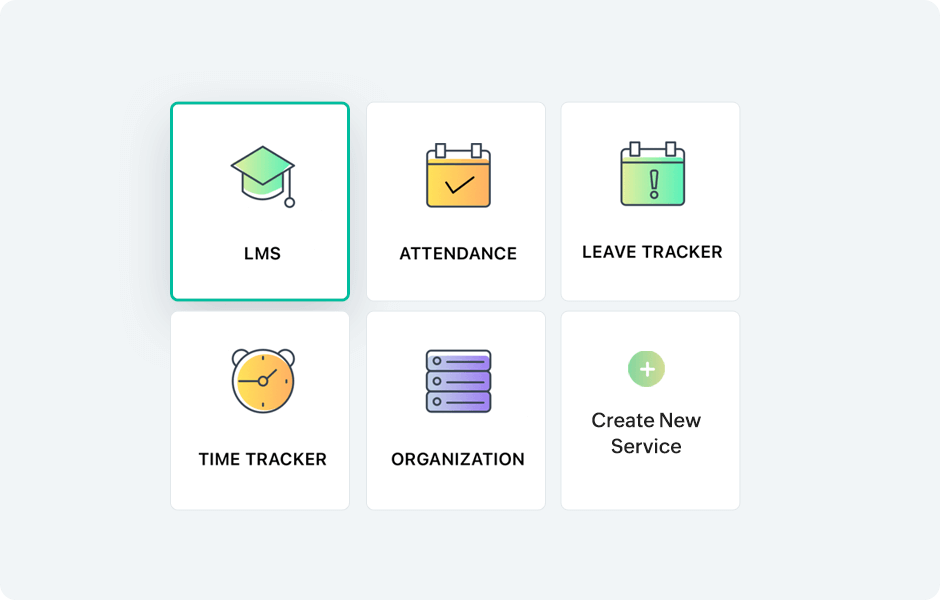 Get the benefit of a complete HRMS
With Zoho People and Zoho Payroll, you're not just simplifying your payroll tasks but also gaining the advantage of a complete HR solution. Whether you're onboarding new employees, managing employee time and performance, or taking critical business decisions using insightful analytics, Zoho People has all the tools you need to run your entire HR.