How does Zoho People assist CHROs?
Advanced Analytics,
Single Dashboard
A comprehensive understanding of workforce performance is vital for any business. Zoho People helps you visualize data such as hiring/attrition trends, company growth, and more. Also, our integration with Zoho Analytics makes it easy to interpret your data so you can make more informed decisions.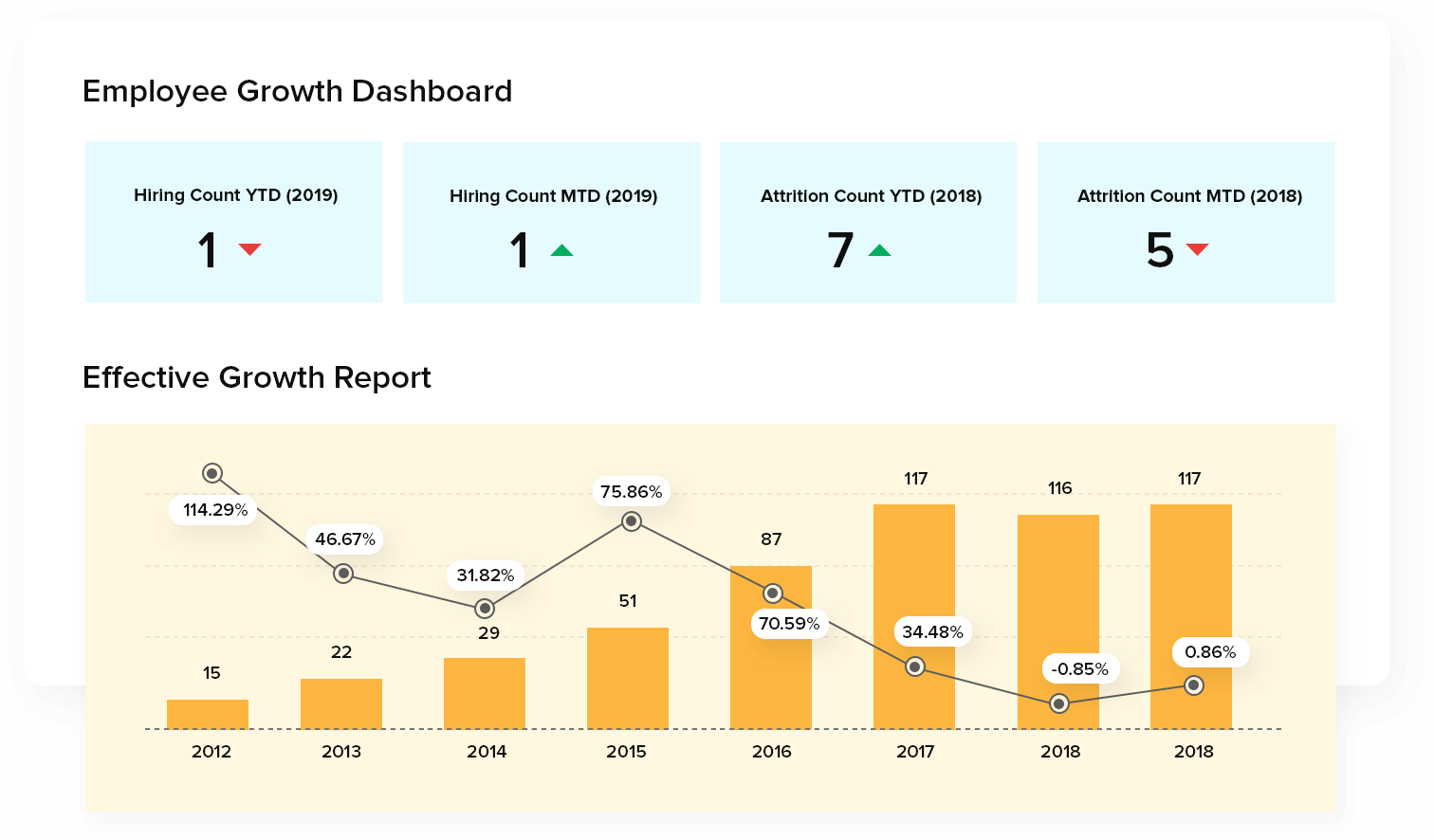 Full Automation
Automate all of your HR processes without having to climb a steep learning curve. Zoho People's easy-to-build automation will let your HR team focus on what matters most: employee happiness.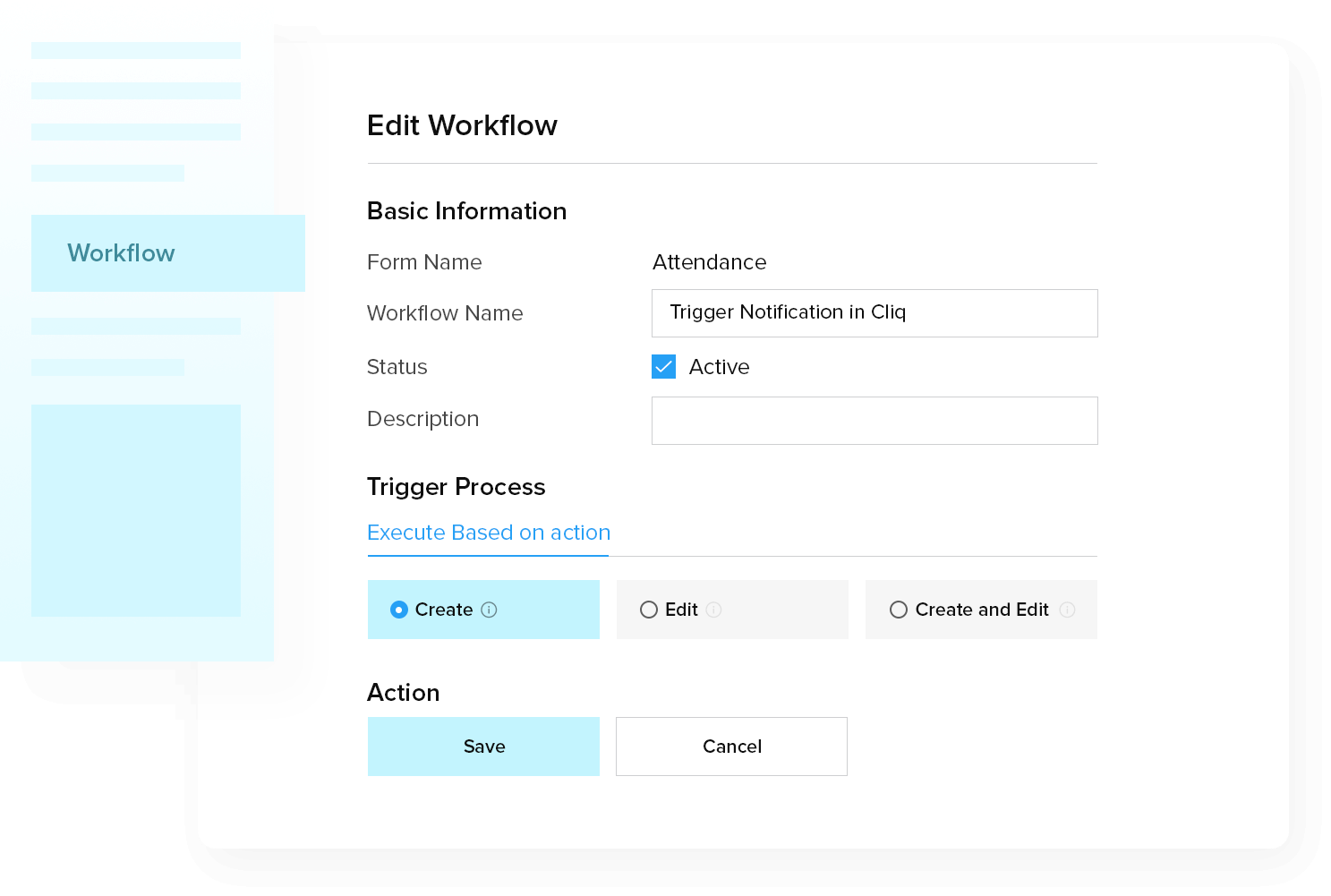 Unified HR Processes
Avoid working in silos, and improve team efficiency by bringing all of your HR processes into a single interface. Browse through employee data and dive into the details of each department, job category, or business location in just a few clicks.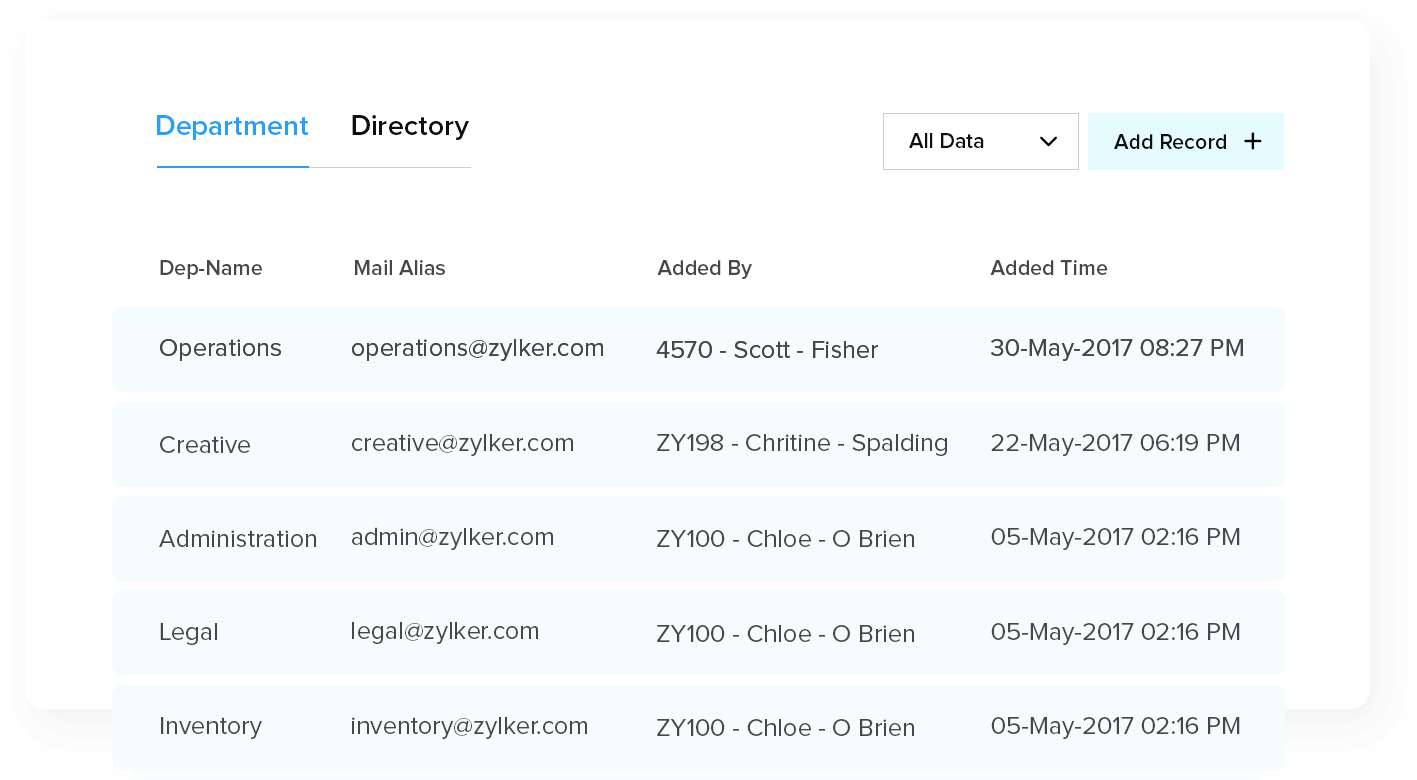 How does Zoho People assist CIOs?
Seamless Integration
Zoho People's open API makes integration a walk in the park for CIOs dealing with multiple HR programs. Integrate Zoho and other third-party apps that run your business with Zoho People, and access them all on a single interface.
Complete Customization
No two businesses are the same. Be it a simple form, complex workflows, or entirely new services, Zoho People can be customized and automated to match how your business operates.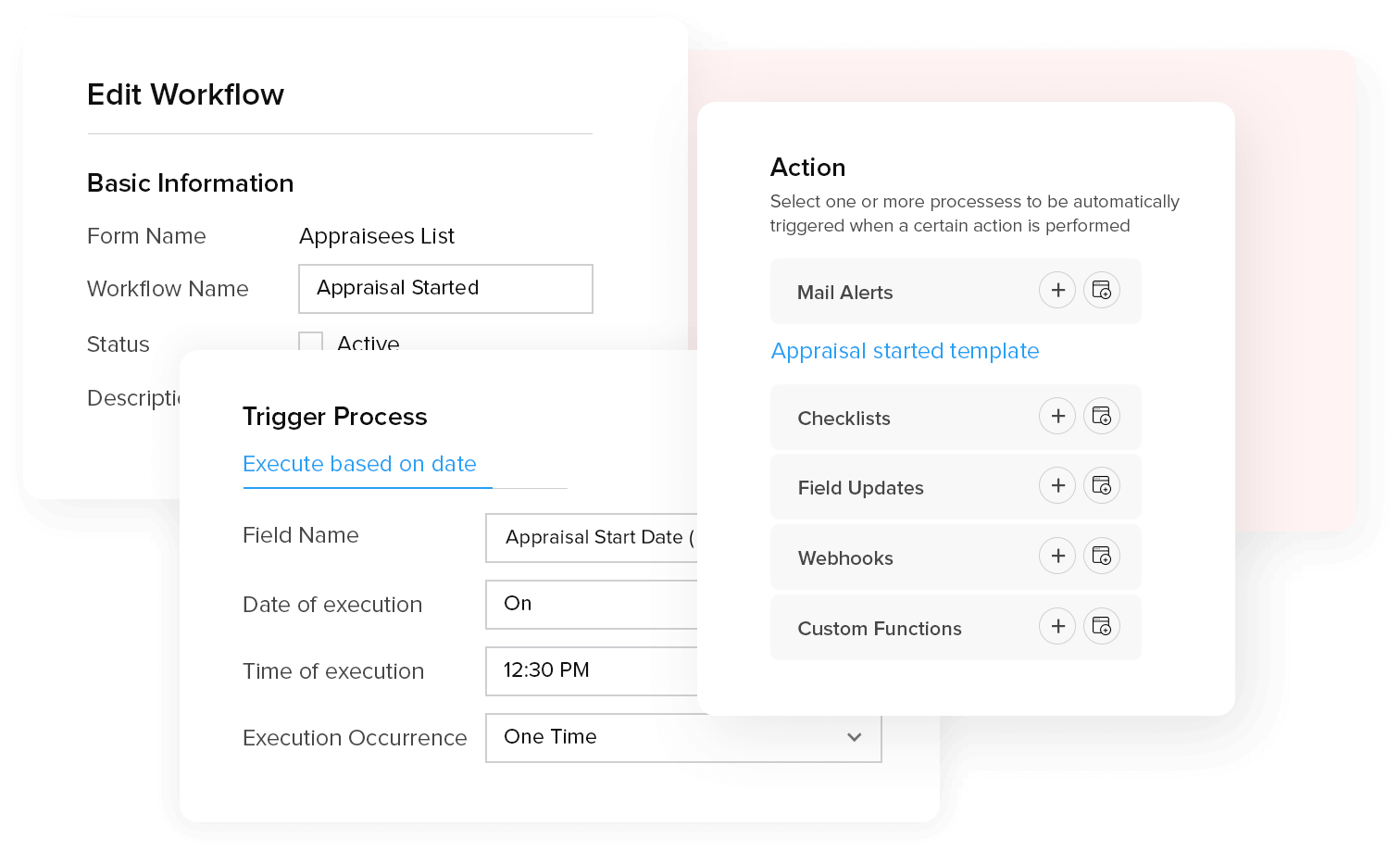 Safe & Centralized Employee Database
Maintain all of your employee records in a single, safe database. Record and manage information across various departments, designations, and locations with granular user access controls.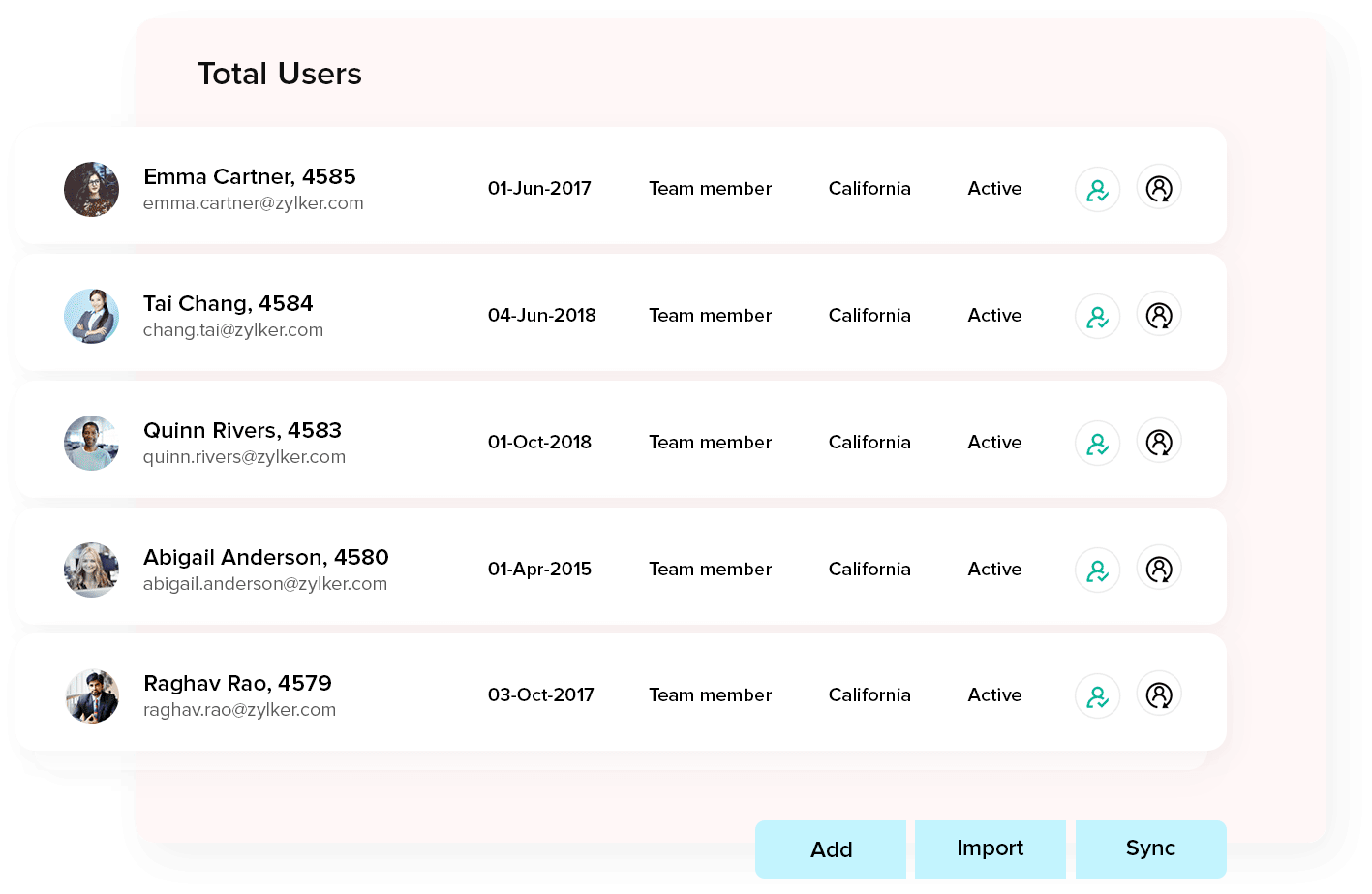 How does Zoho People assist CFOs?
Simplified Payroll
Make the payroll process simple and error-free by leveraging LOP, attendance, and other essential reports from Zoho People in your calculations.
Clear-Cut Cash Flow
Track your cash flow, keep tabs on your expenses, and spend with clarity. Also, set spending limits based on departments or designations.
HR Budget Planning
Plan and manage department budgets more efficiently with consolidated information on hiring requirements and appraisal cycles.
How does Zoho People assist Managers?
Easier Management, Happier Team
Focus on your core business activities while we automate all of your HR processes. Track and monitor your team's projects and associated jobs with ease. Define objectives from day one, setting the skills required and providing the tools to meet them.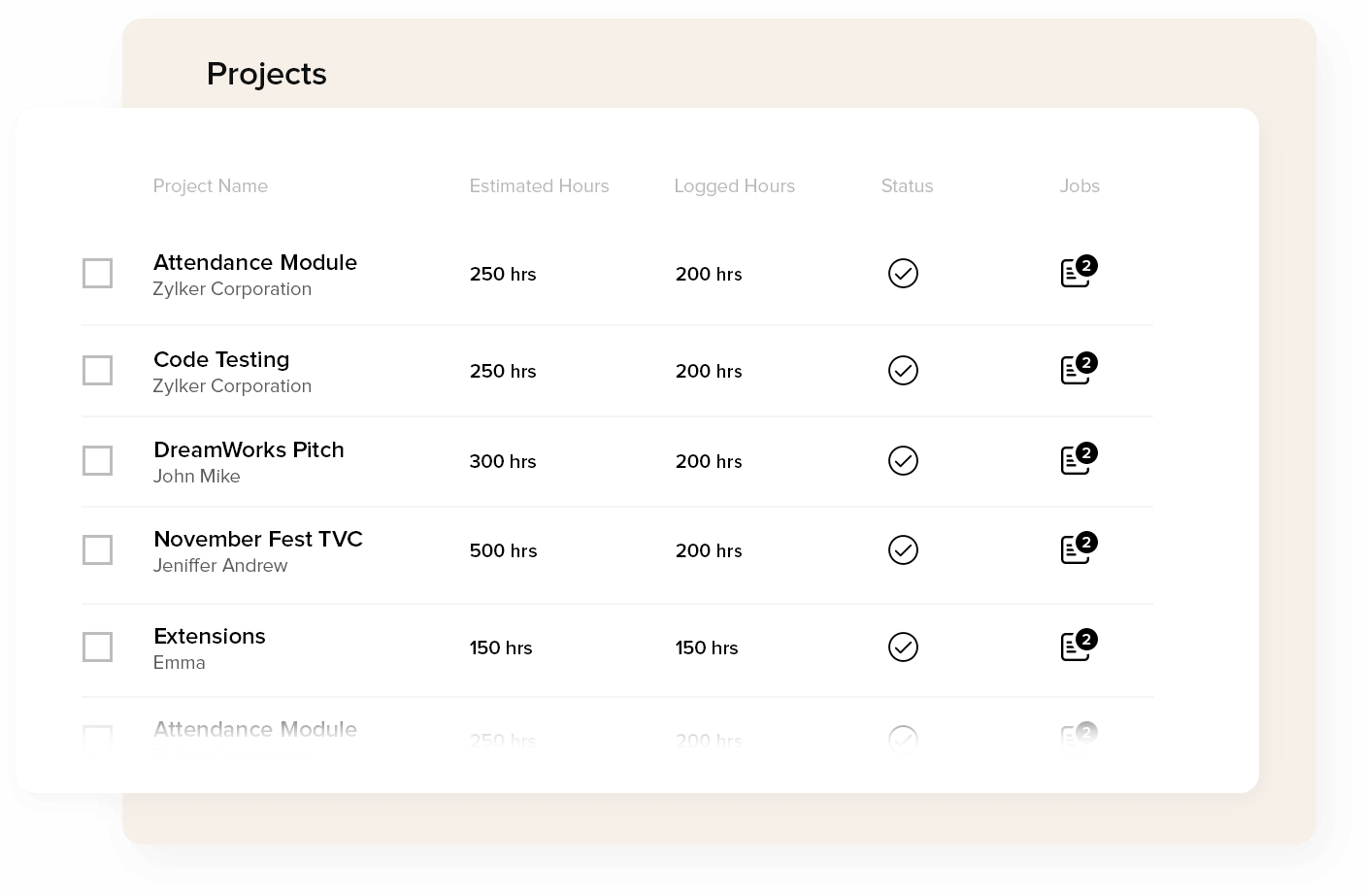 Approval on the Go
Manage your workforce no matter where you are with the Zoho People app for iOS and Android. Approve leave, manage attendance, and process requests anytime, anywhere.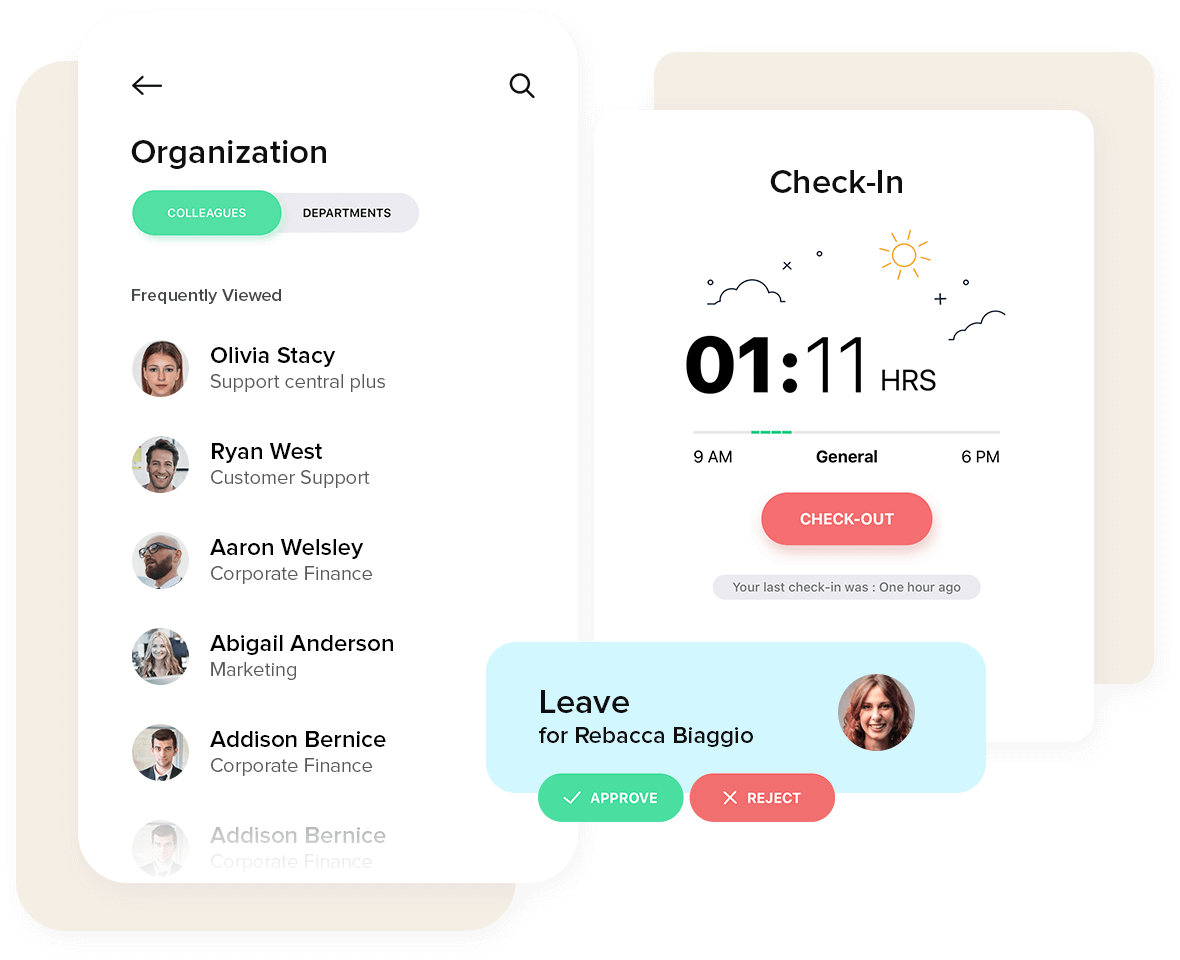 Performance Tracking
Benchmark your employees' performance with evaluation modules such as KRA vs Goals. Also, provide personalized and precise feedback for employees, team, and organizational growth.