Increase your impact with strategic employee onboarding
Quick candidate onboarding with offer letter management
Get your new hires ready before D-Day by inviting them to your candidate portal. Send the offer letter, assign forms, like company policies, tax forms, and other documents beforehand to lighten the burden on their first day. Hires can sign all their necessary documents securely with e-signature functionality.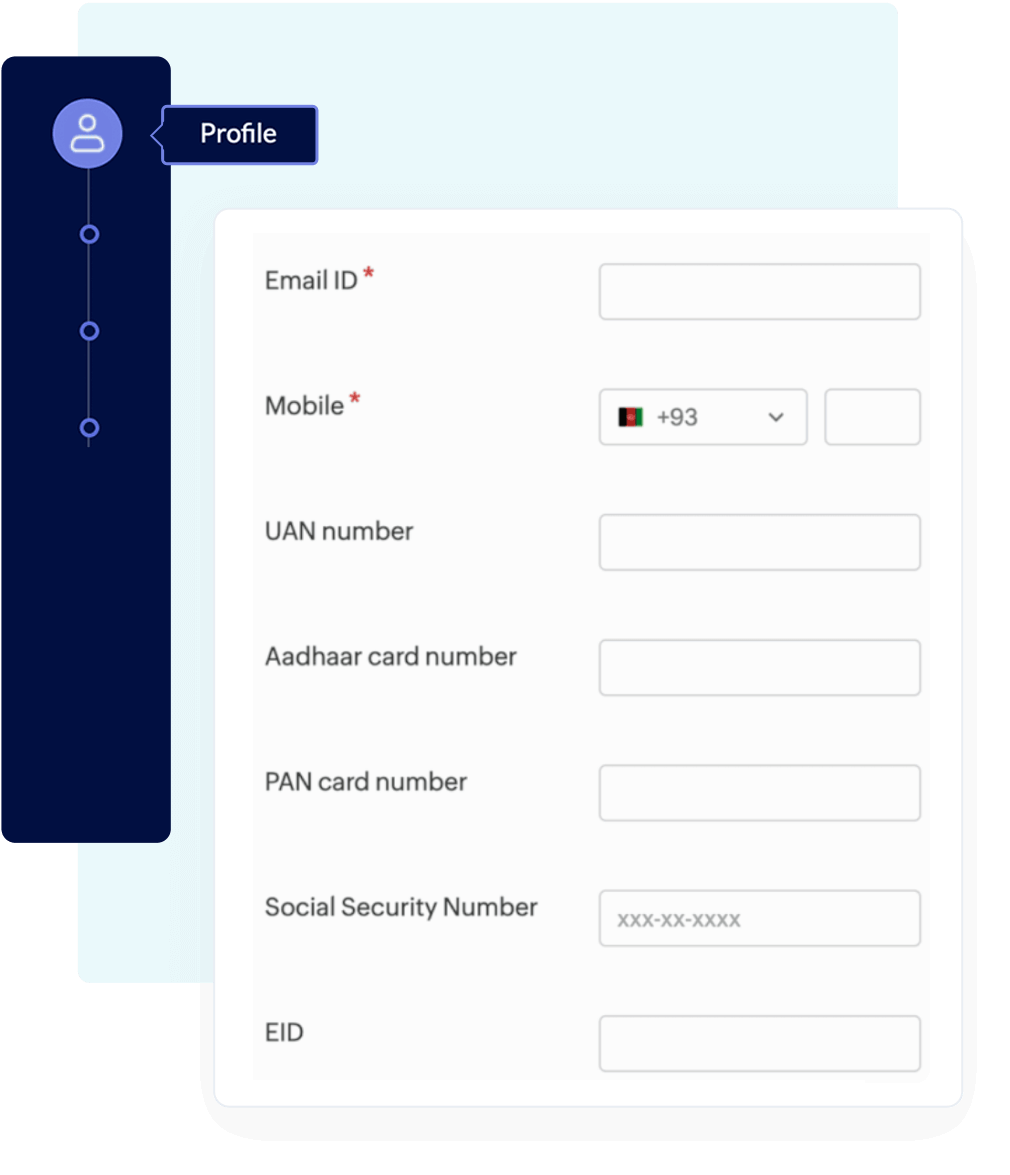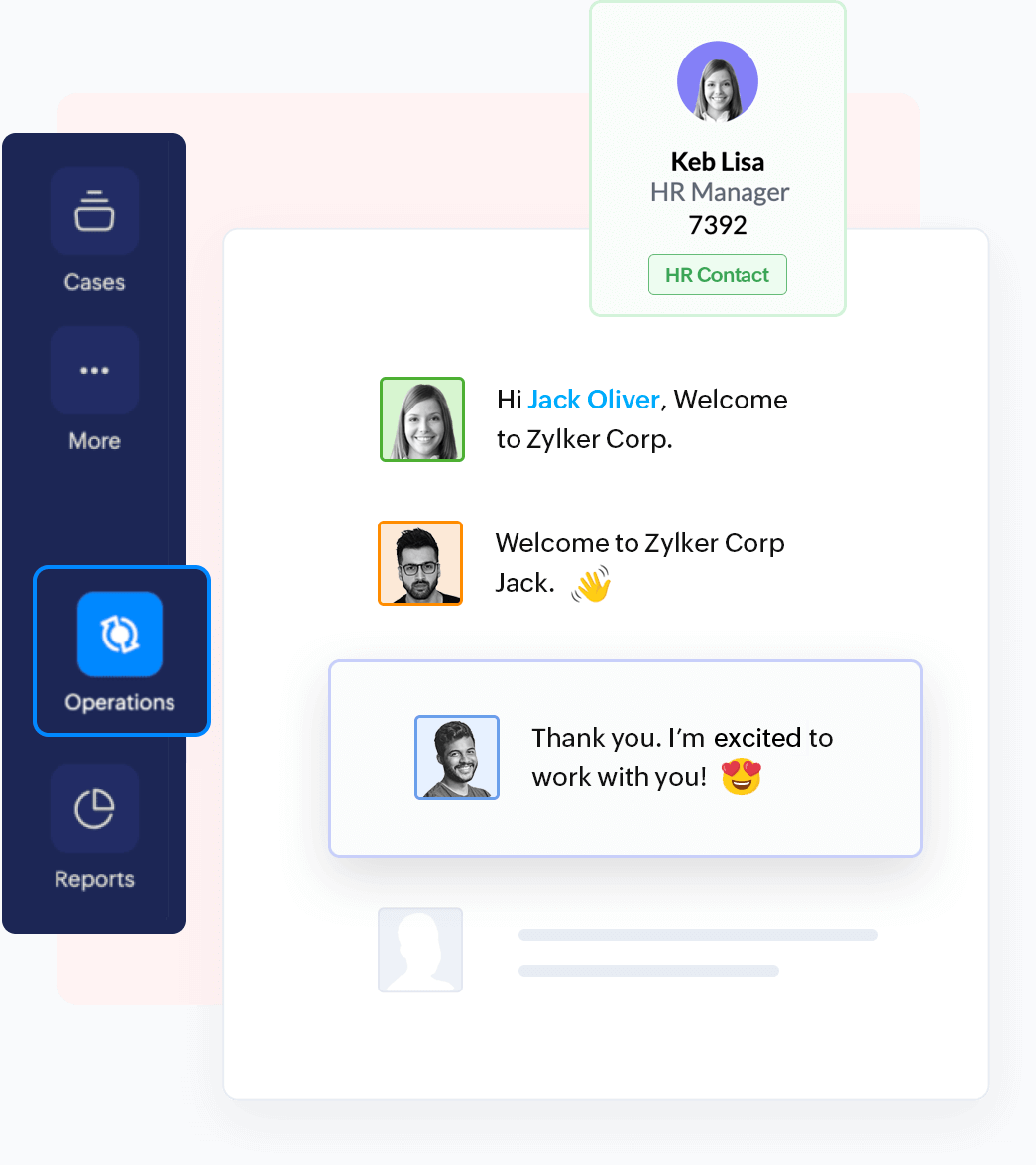 Seamlessly onboard your new hires
Hiring and onboarding new talent is just as challenging as it is important. Craft a personalized onboarding experience based on experience or work roles. Zoho People helps you create a customized onboarding process to welcome, engage, and retain your new hires.
Create customized workflows
Build new portals for candidates and employees. Include pre-designed fields regarding personal information and policies, or customize new ones to suit your needs.
Induct your new employees with a personalized touch
With personalized onboarding practices, empower your new hires with information about their team members, seating location, and even give them the ability to request work devices. Break the ice with customized onboarding workflows that allow the team to welcome their new teammates. With Zoho People, induct your new hires into your organization easily and effectively.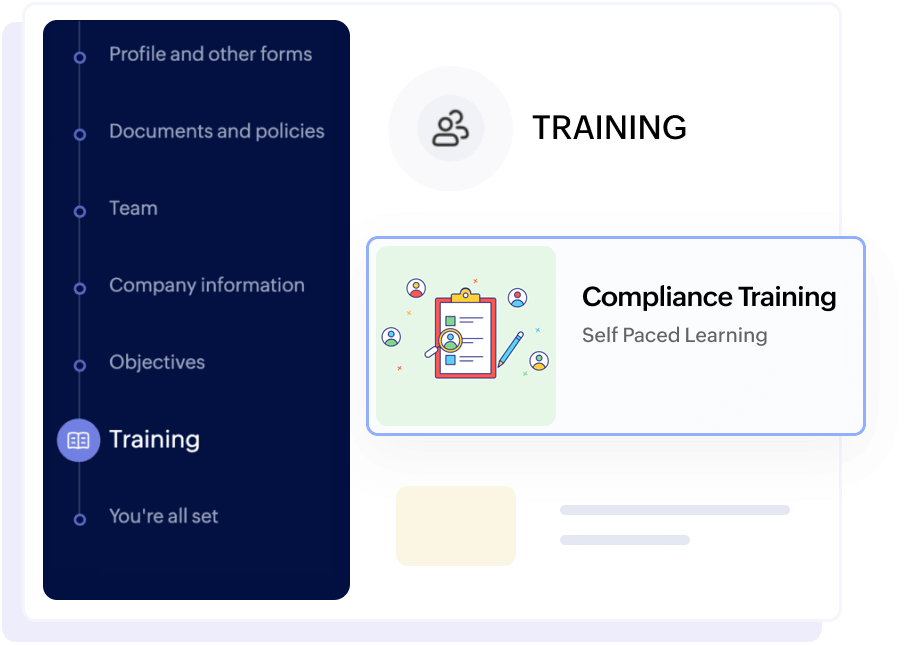 Build a culture of learning
Zoho People allows you to create corporate training courses and add them as a part of the onboarding process. Ensure employees are on top of things when it comes to compliance and keep them engaged by providing learning opportunities based on their field of work.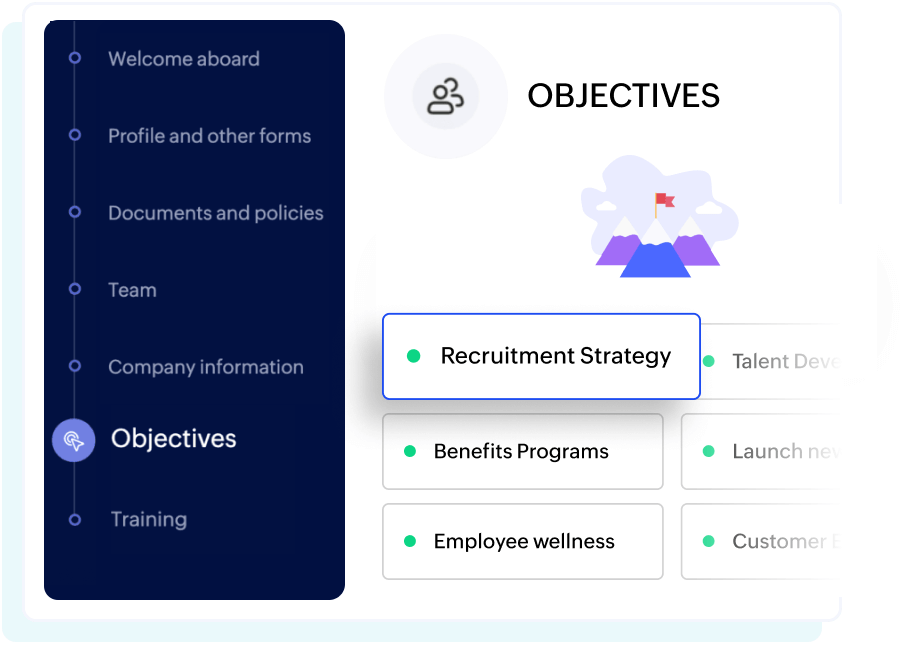 Set objectives for clarity
Give your employees clarity by defining the objectives of their new role. You can tag goals based on designation, department, or both. Our onboarding module ensures that your new hires are well-informed and well-equipped for their job requirements from day one.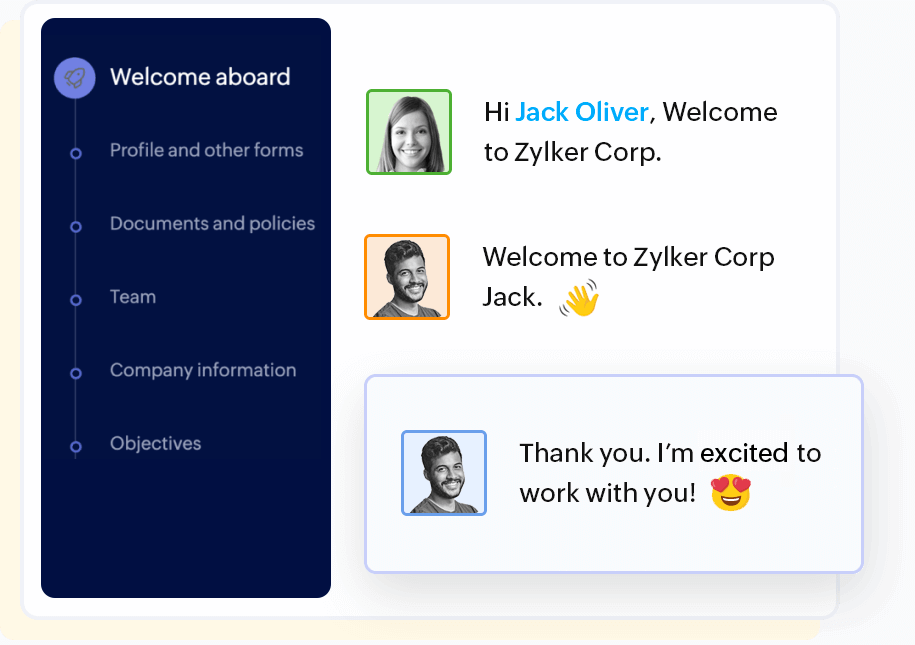 Single-step invite and import
Zoho People allows you to convert candidates who have completed onboarding to employees. You can also invite new employees or add them on your own. The onboarding flow can be triggered at the click of a button after all new hires have been added.
Generate reports that highlight task completion
Track your new hires' task completion status—employees who have been onboarded, and the ones still in progress—all in a single window. The filter option helps you track your employees' task completion at every step and view reports on the status of your onboarding processes.