Pre-onboard with our new hire portal
Give new employees more responsibility by inviting or adding them to a new hire portal via their personal email addresses. Get them started with paperwork like company policies, tax forms, and more before they even step in the office.
Induct your employees with ease
Zoho People helps you effortlessly get new employees up to speed. Describe objectives, cover procedures, introduce the team, and more the moment your candidate is converted to an employee.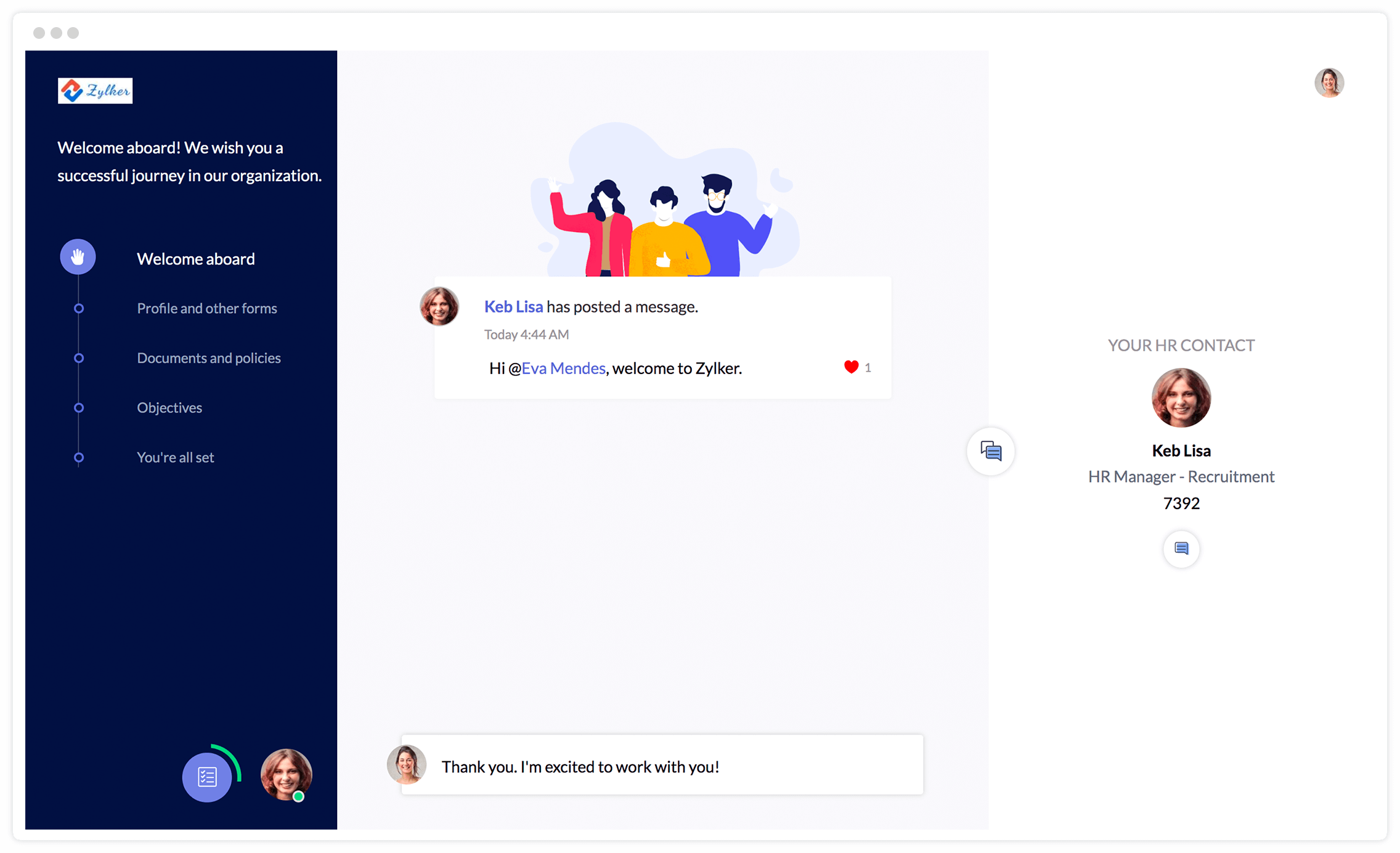 Draft workflows and customize processes
Use workflows to create and assign checklists so you don't leave out tasks like generating official email addresses, assigning seating locations, distributing employee equipment, and more. Personalize the process to fit your organizational needs.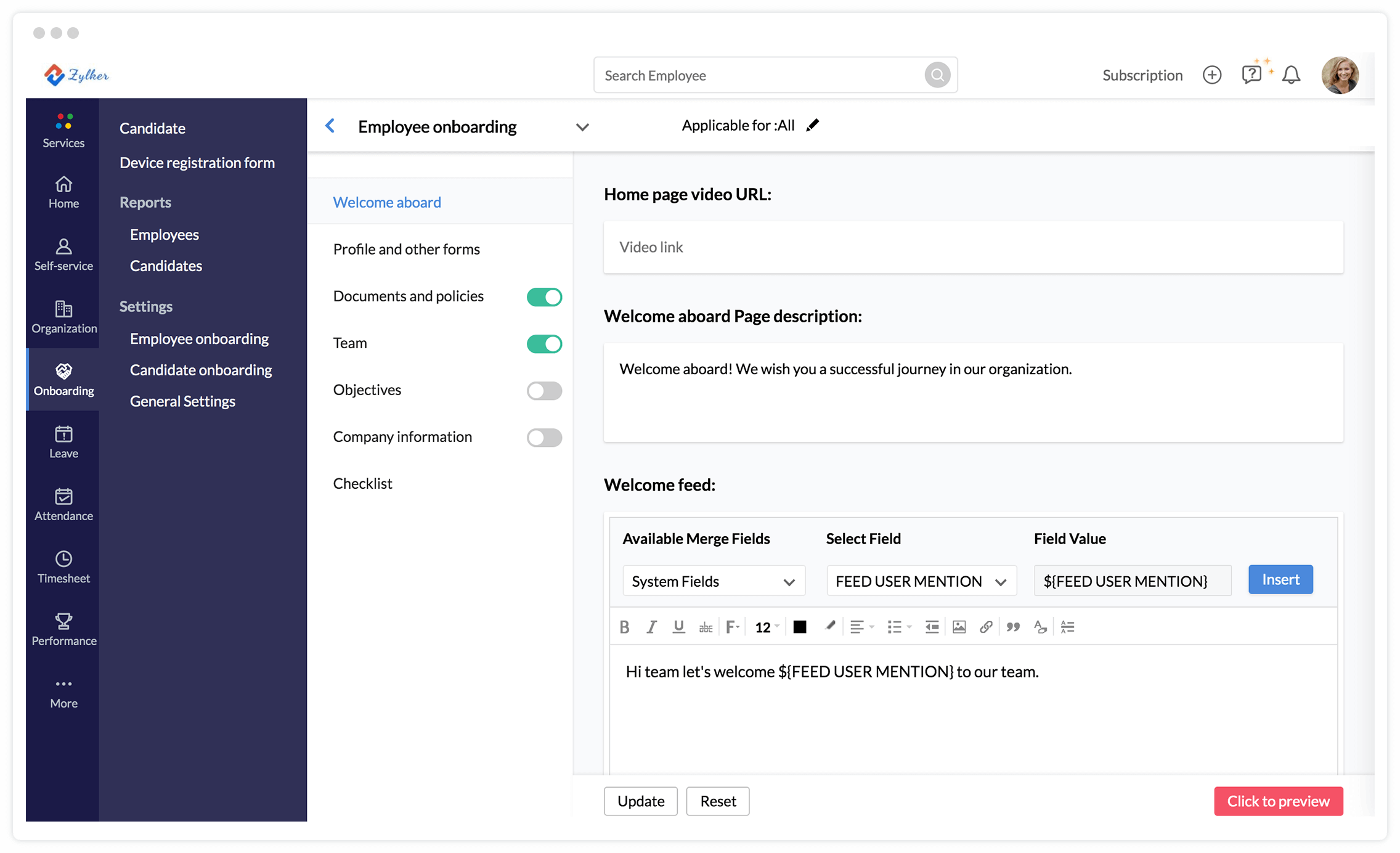 Get updates on task completion
Use filters to look into a new hire's files and track each step's completion status, as well as to see if they've rejected or accepted an offer.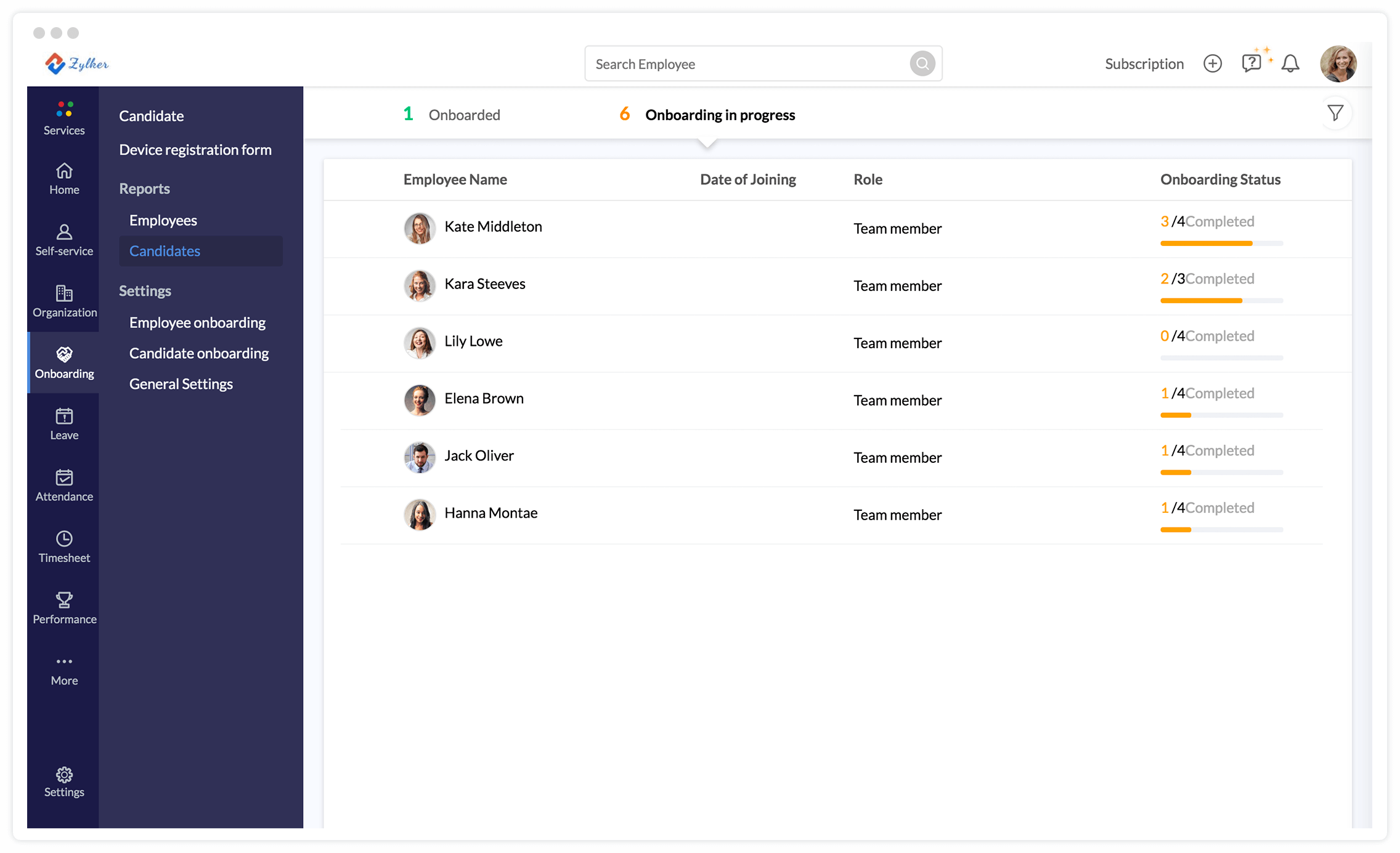 Start designing your strategic HR onboarding
Get Started