Get your teams back to work safely
Businesses have gone through tremendous changes in the past few months. We've adopted remote work strategies to combat the pandemic and prioritize our employees' health. It's now time for organizations to embrace a new normal and prepare for a safe return to work.
If you're planning to restart office operations for your organization, we've got you covered!
Note: Office Readiness is offered for free with Zoho People
Start my trial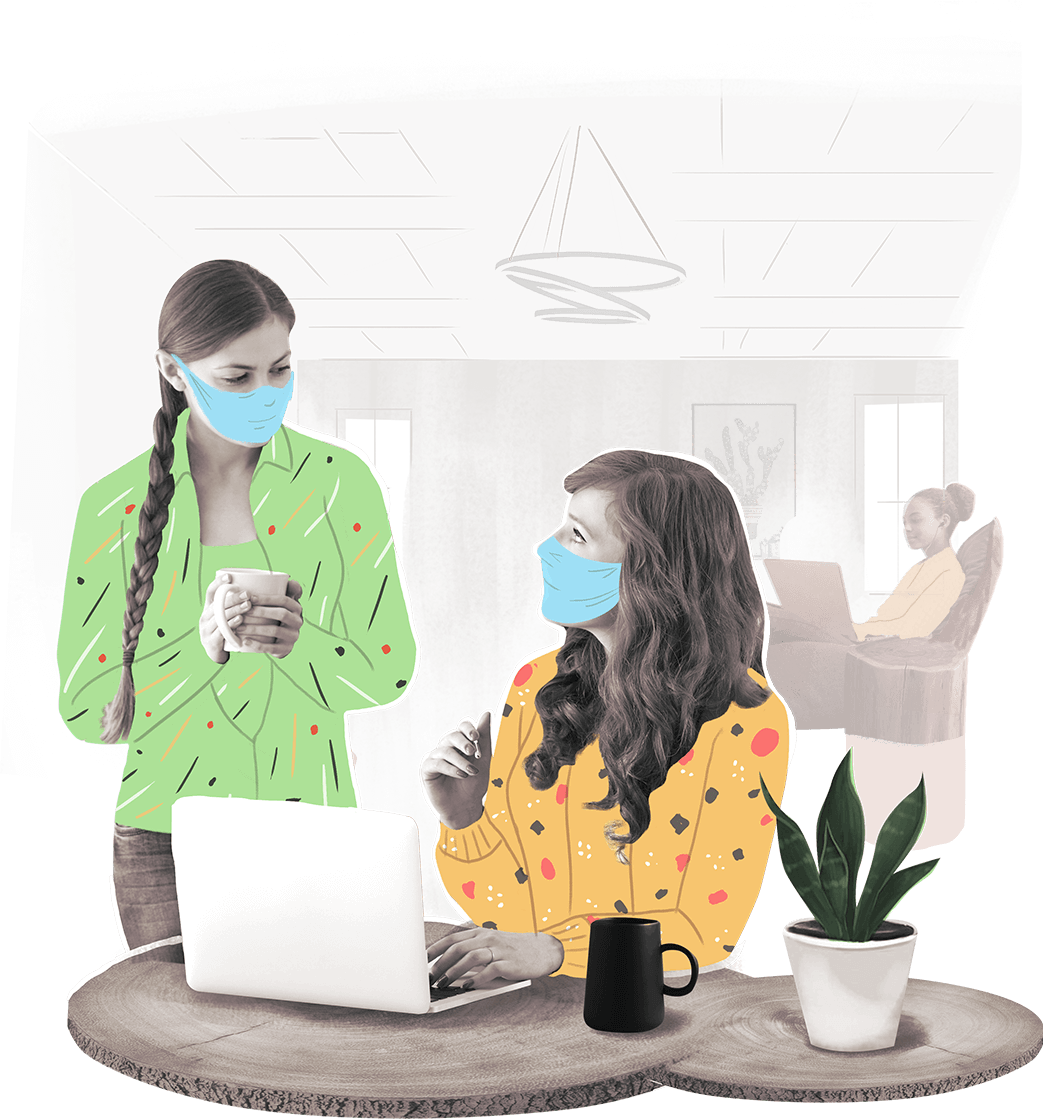 How can an office readiness solution help?
Reopening your offices has to be done with immense care, putting the needs and well-being of your employees above all. Here are some ways an office readiness solution can help.
Compliance and government regulations
Tracking employee health and wellness
Planning for resources and seating spaces
Planning for workplace hygiene
Ensuring safe entry into workplaces for employees and visitors
Better tracking and approval methods to ensure safety
Keep track of employee health
Whether employees are working from home or the office, monitor their health through a simple survey. Based on responses, you can draft workflows that automatically notify the executive in charge to take immediate measures. This way, you'll be able to help employees proactively and maintain a safe working environment.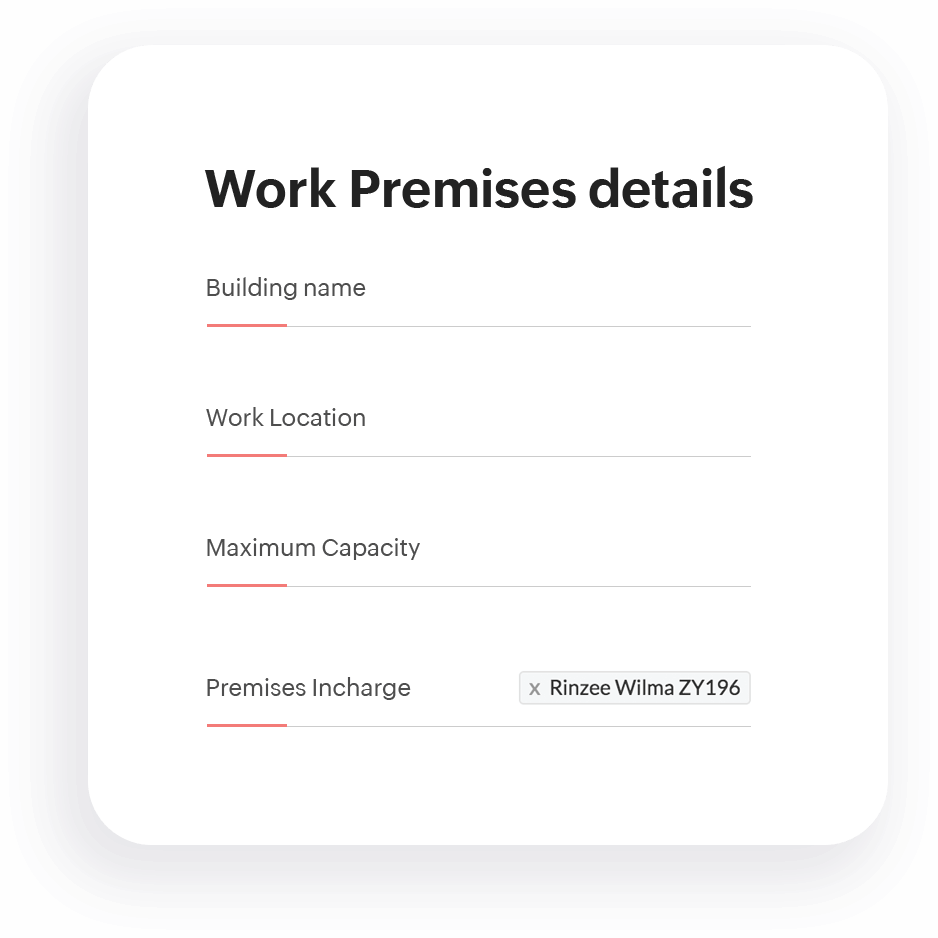 Prepare your work locations
Your organization might have offices in different locations. Are you opening only a few locations? Are you minimizing the resource capacity for each office? You can specify these details and also assign a dedicated person to take care of safety measures in each premises.
Request to work from the office
Employees who wish to resume working from the office can simply fill out a form with all the required details like their work location, which office premises, working dates, and mode of travel.
You can also make it mandatory that employees who request to work from the office submit a health survey at least once in the 15 days before the request date.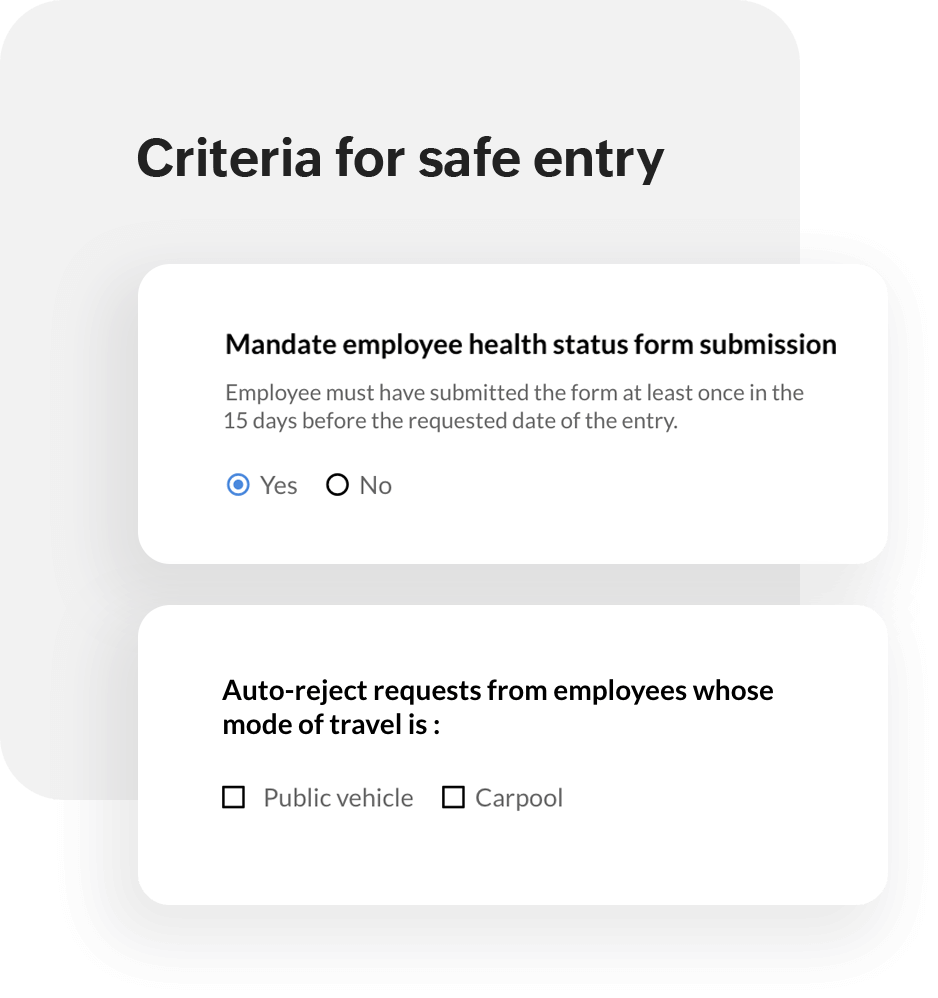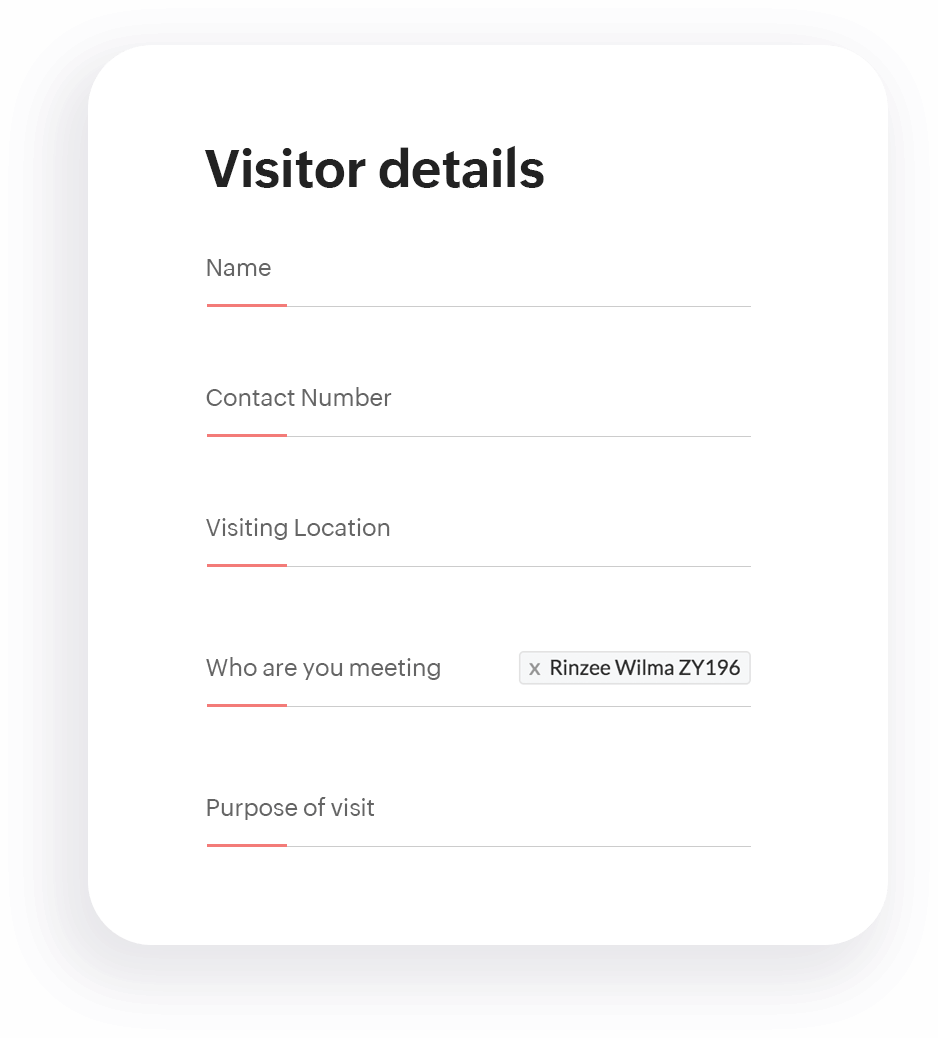 Track office visitors efficiently
Having a proper system to track visitors separately is essential. Visitor management in Zoho People enables you to record visitor details including the location they'll be visiting, the date of visit, purpose, and who they're visiting. This ensures complete oversight for everyone in the office.