Zoho People + Microsoft Teams
Zoho People integrates with Microsoft Teams to make daily tasks simpler and more convenient for your people, making way for great employee experiences.
Sign up for Free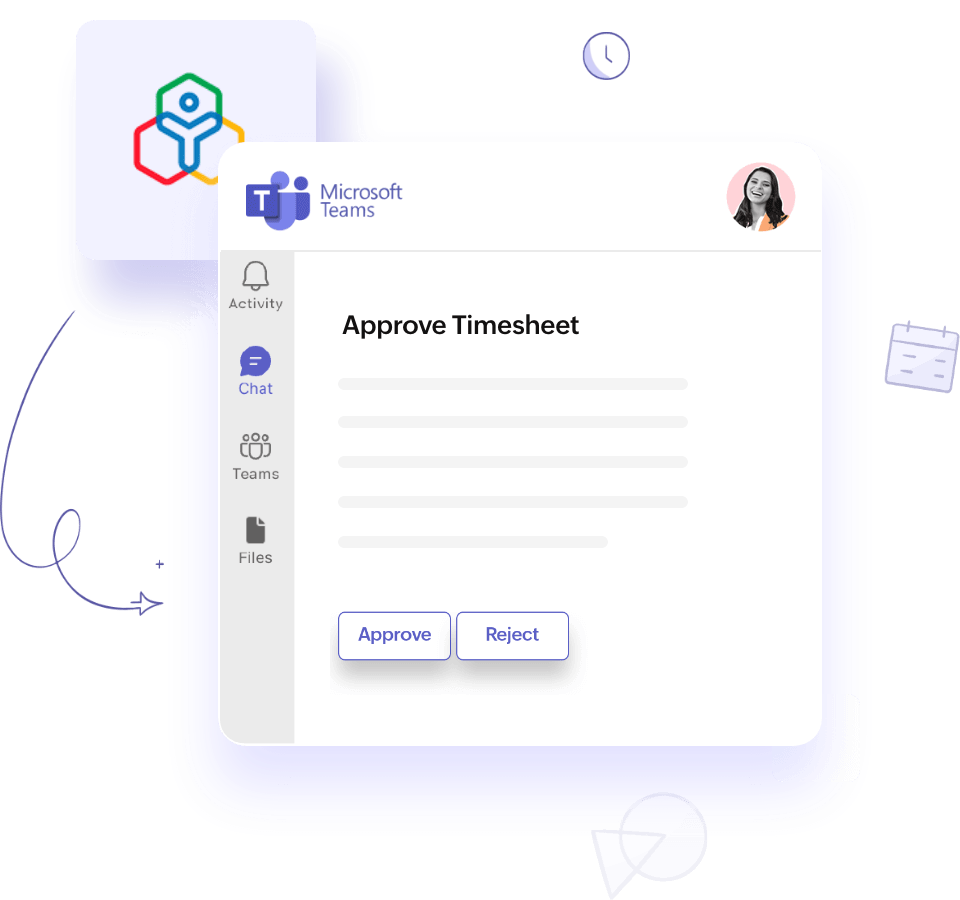 Approve with
just a click
Managers don't have to move to Zoho People to approve requests. Whether it's leave requests, timesheets, or overtime, approvals are automatically notified in MS Teams.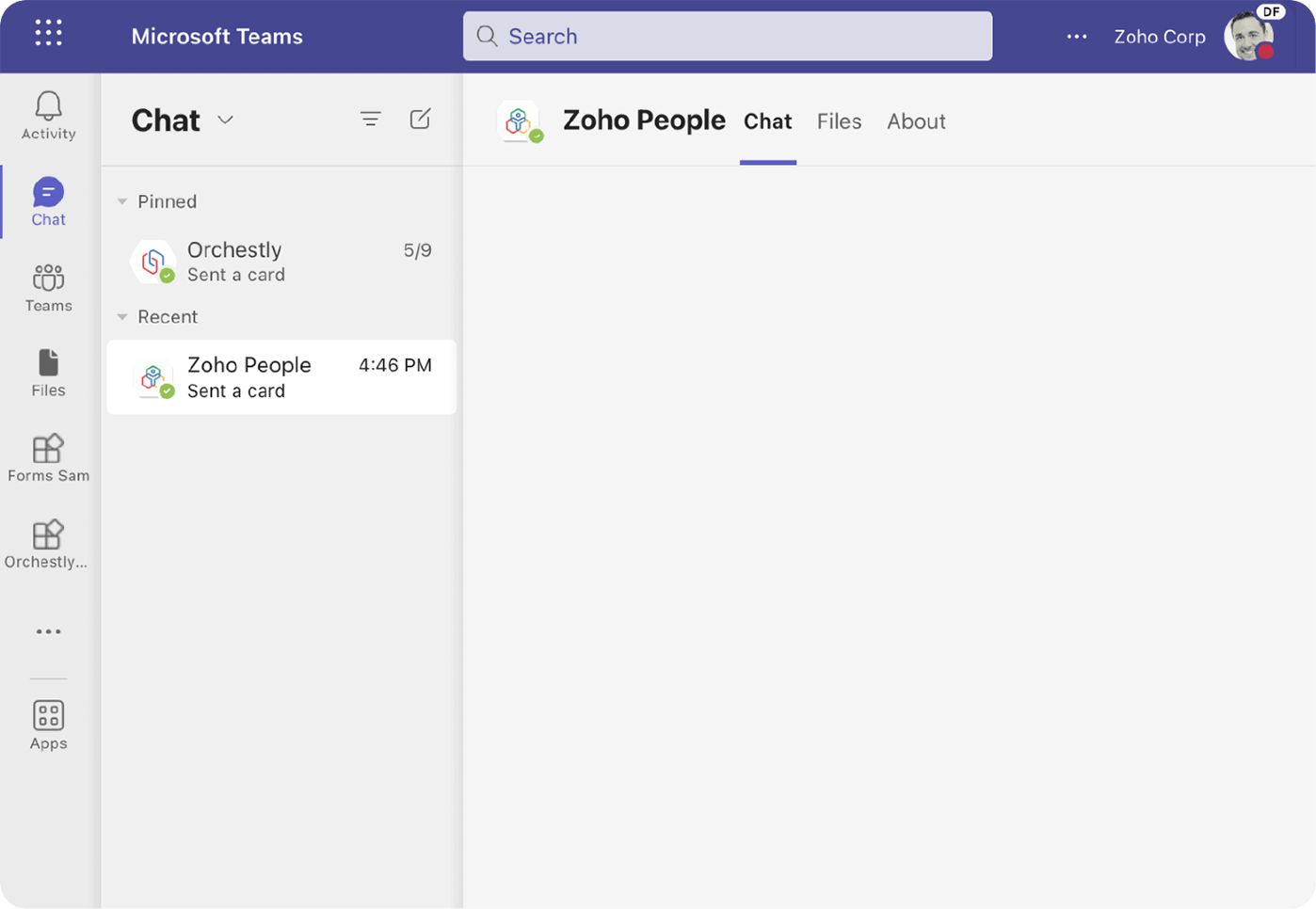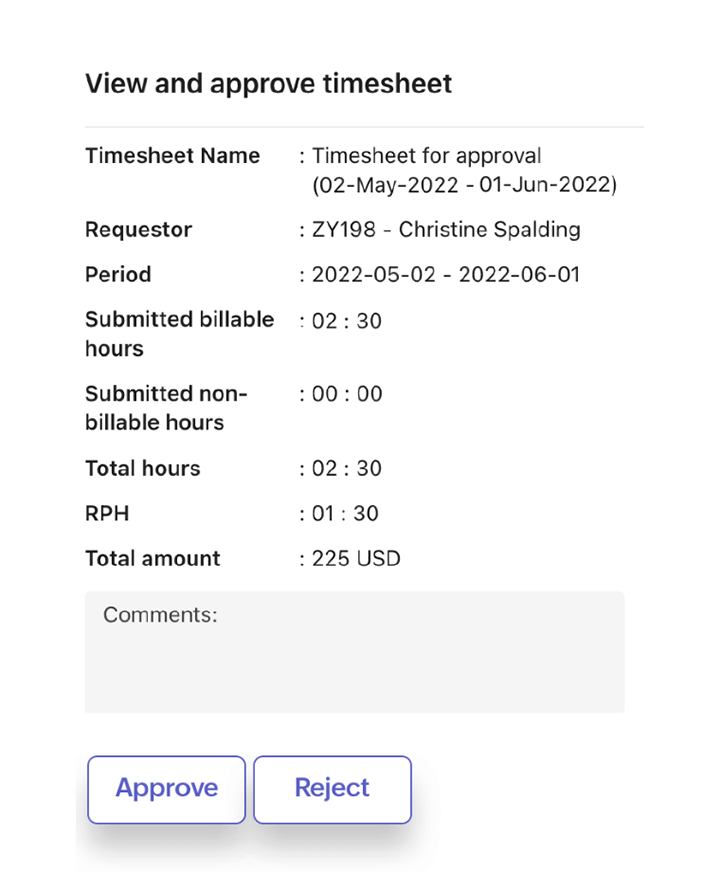 Simplify time off
Employees can quickly find all the information about their leave availability or the company's holiday details within Teams, and they can apply for time off right there without switching apps.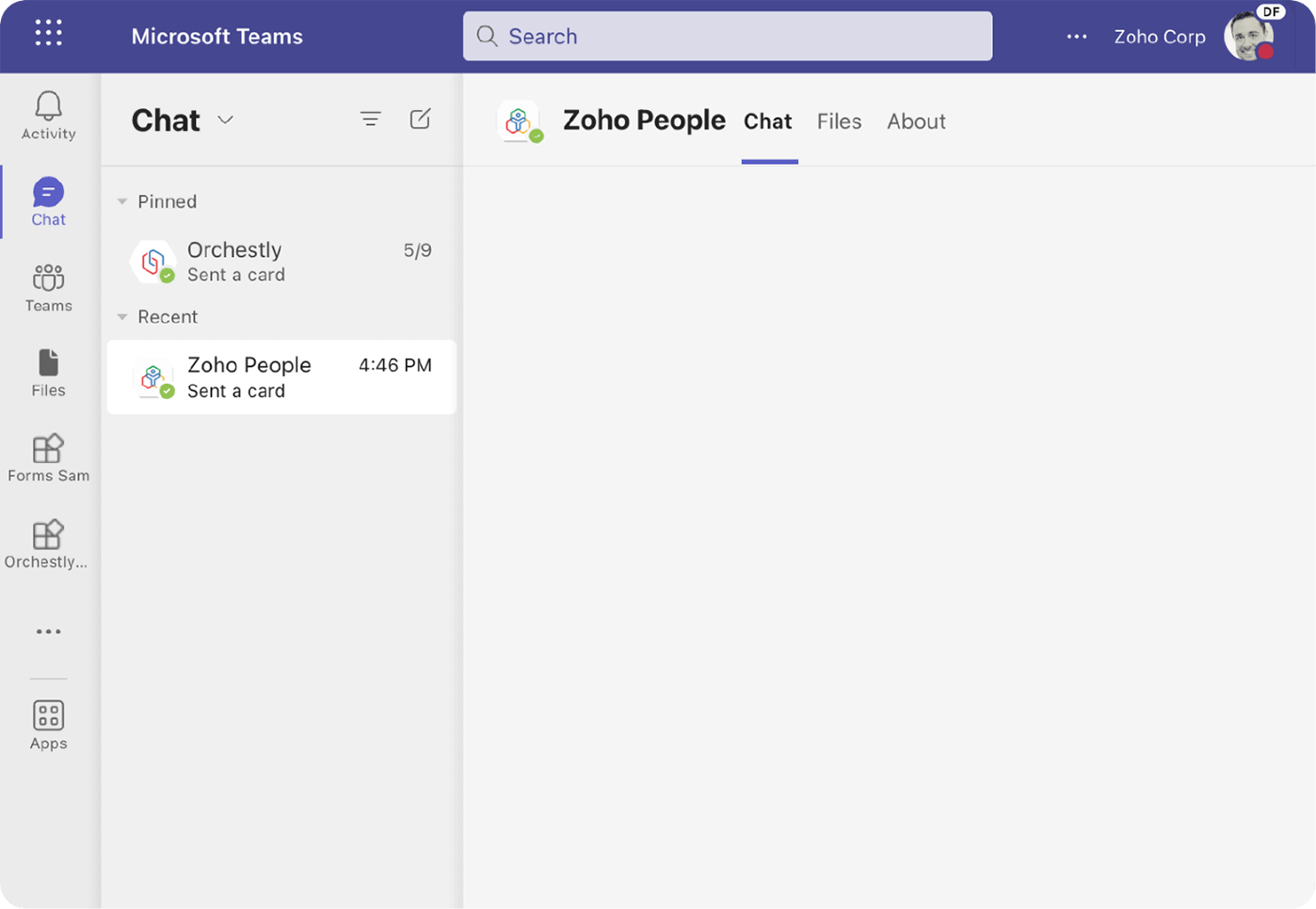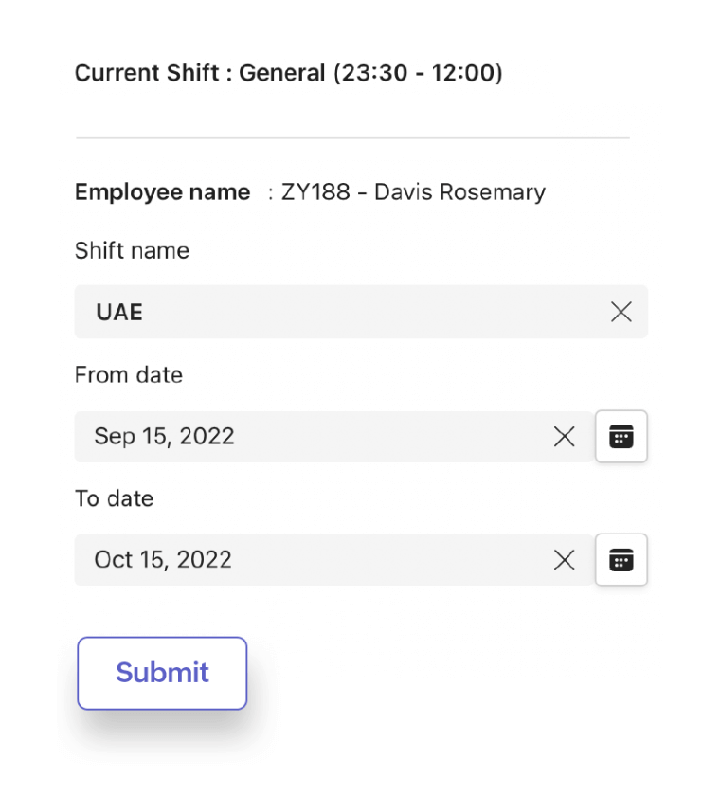 Check in and out
Zoho People for Teams allows you to mark and regularize attendance without juggling between programs. Check in or out and fix errors all from one place.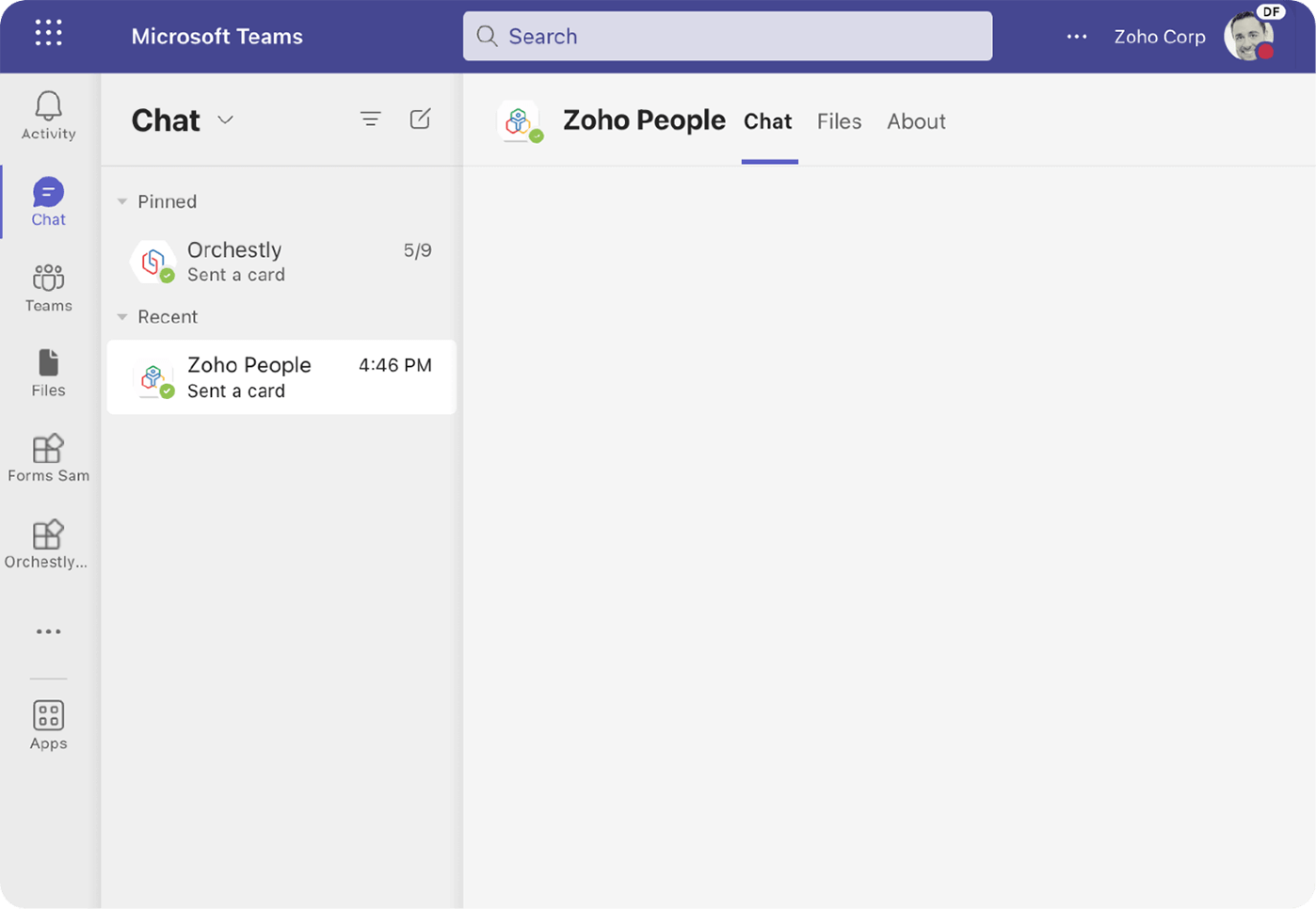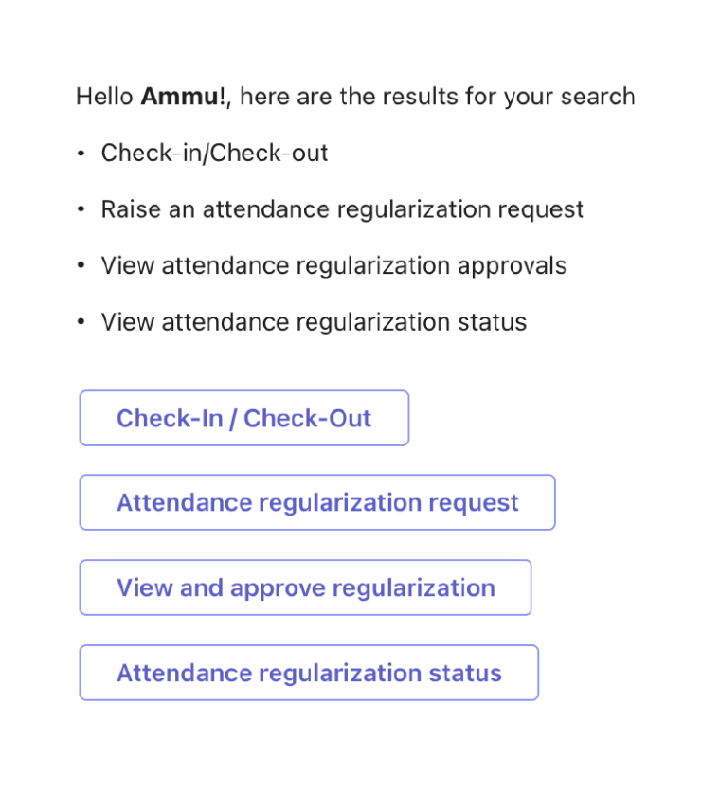 Manage timesheets and projects
Allow employees to view their projects, any project details, and their timesheets from MS Teams. Managers can approve or reject timesheets within Teams and employees will see status updates in real time.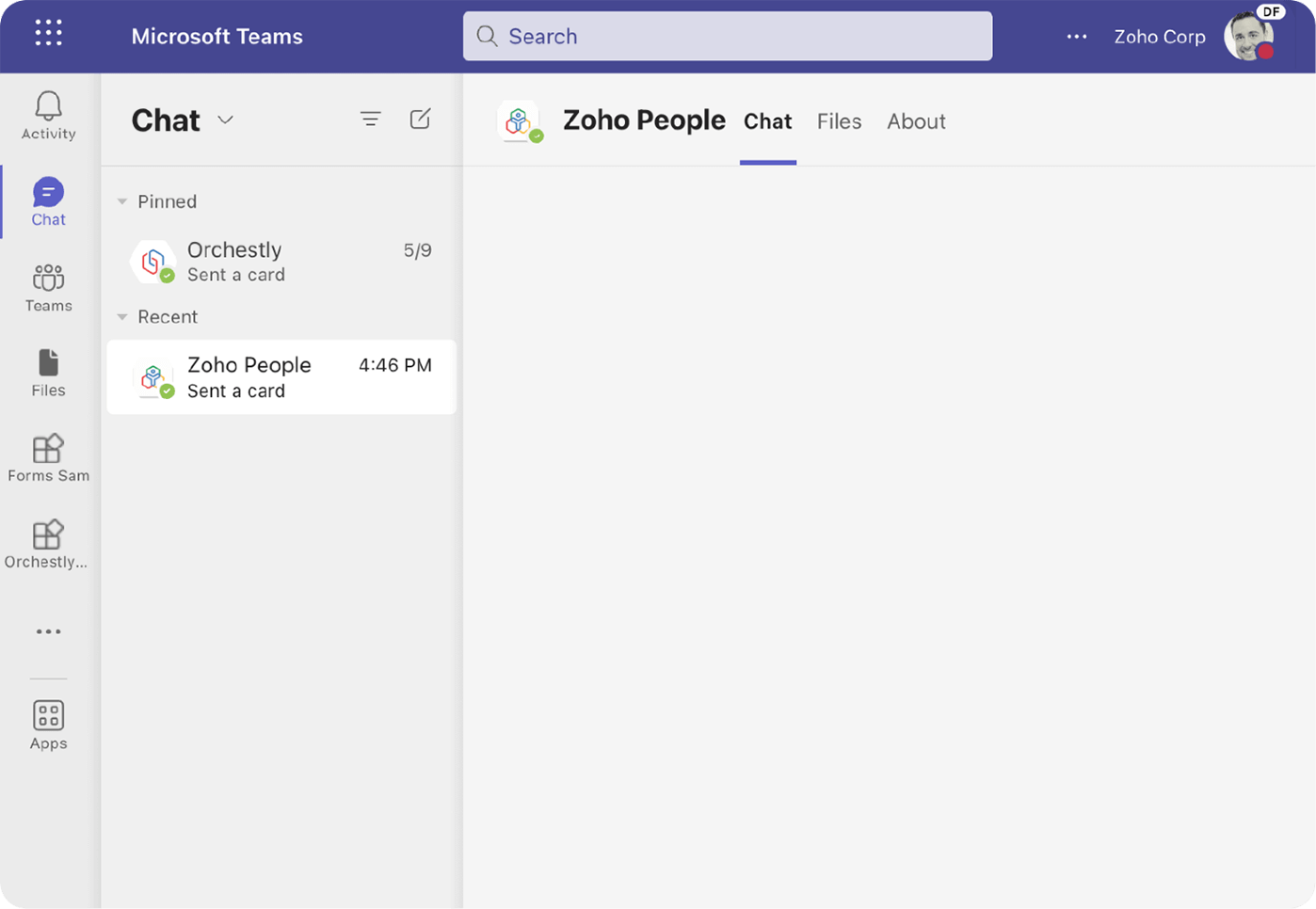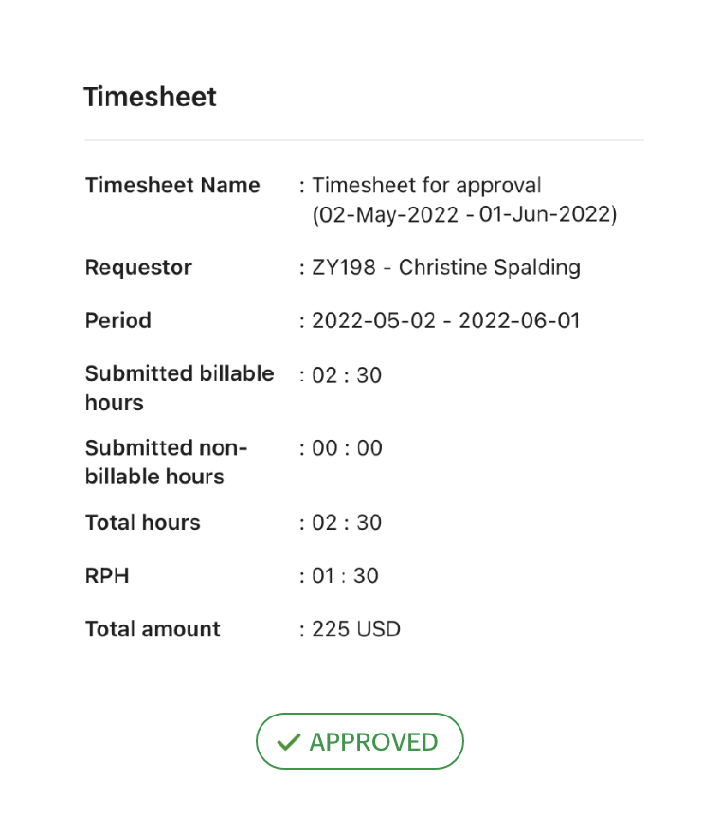 Collaborate contextually with the Zoho People bot
Don't sift through chat tabs! Simply mention the task in a channel or private chat and the bot will bring up employees' pending approvals.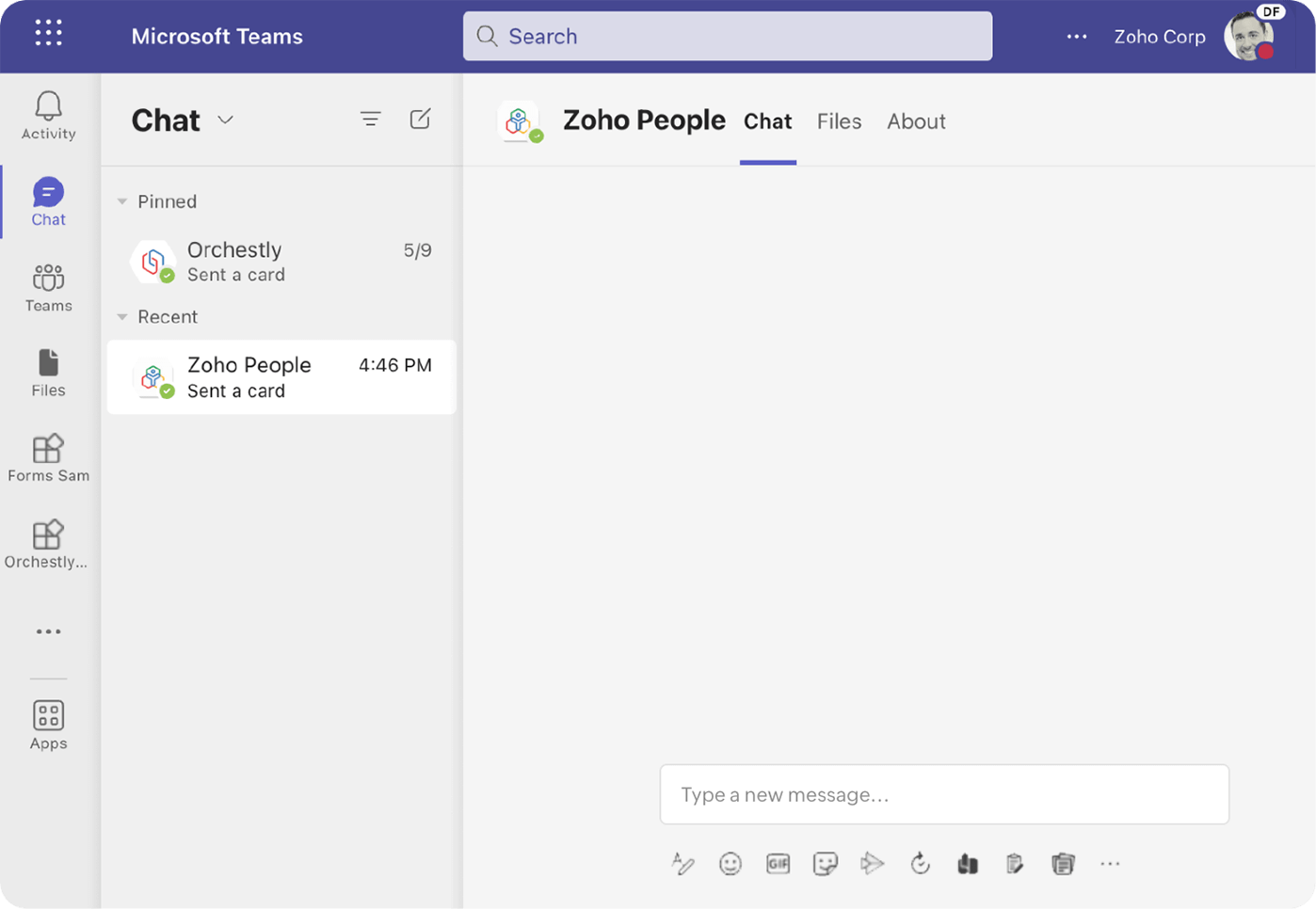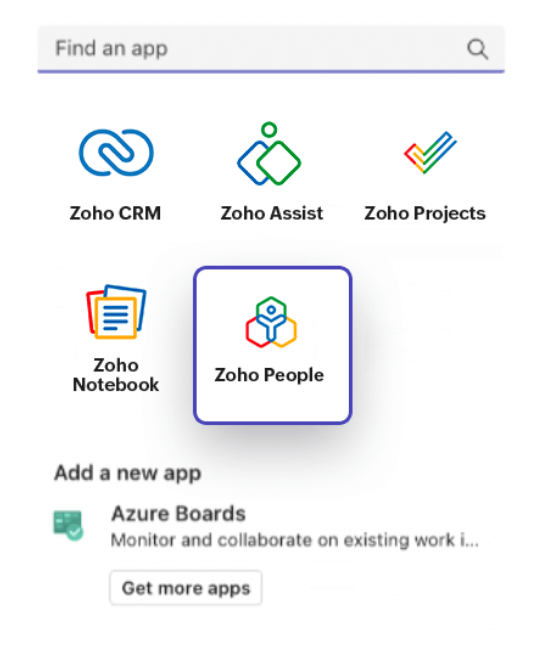 Quick search for easy collaboration
Employees can quickly search for their peers and teammates and collaborate with them seamlessly. Managers can also have a quick view of employees' attendance status, shift information, timesheet details and leave balances.