Streamline critical business processes for greater efficiency
The ideal toolkit to fine tune your daily work right from synchronizing contacts and calendars to secured file transfers and approving requests.
Sign up for Free
Trusted by 5000+ businesses worldwide.
Establish secure login with SSO
Simplify your workflow with the Microsoft 365 integration. Through this integration, you can import your organization's data into Zoho People by fetching it directly from the cloud. Once you've enabled user access, the SSO feature allows your employees to conveniently log in to Zoho People with their Microsoft 365 account credentials.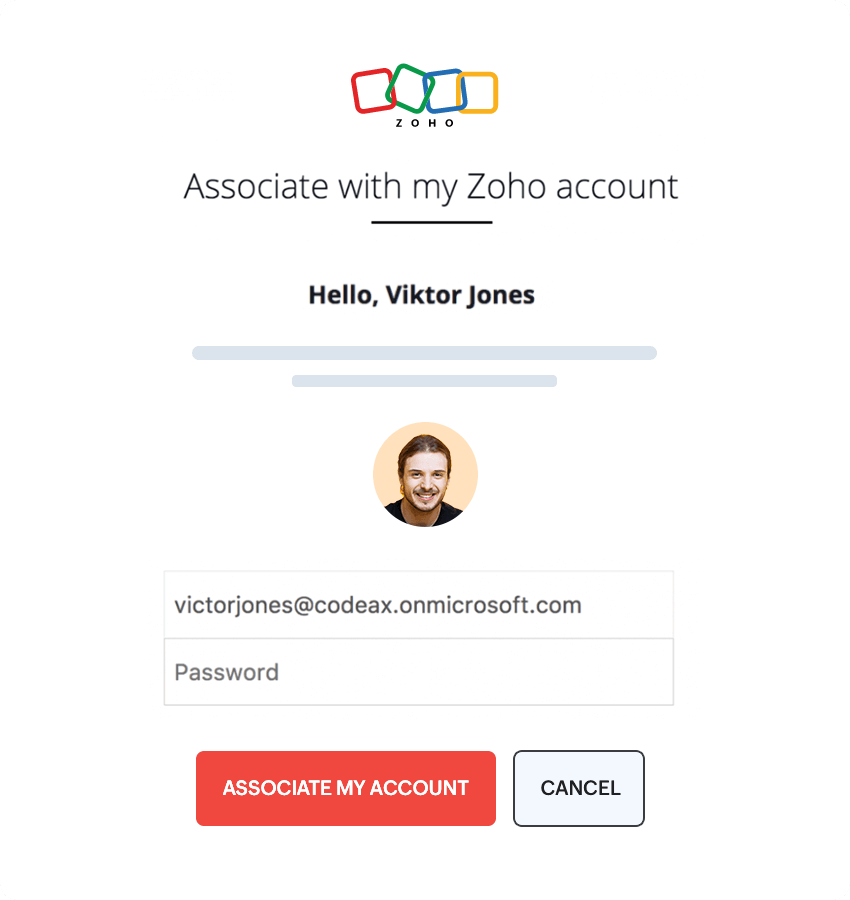 Sync your leave calendar in seconds
Plan your time off easily by syncing your Zoho People leave calendar with your Microsoft 365 account. Automated syncing allows you to view and plan time off in advance without switching between two accounts every time.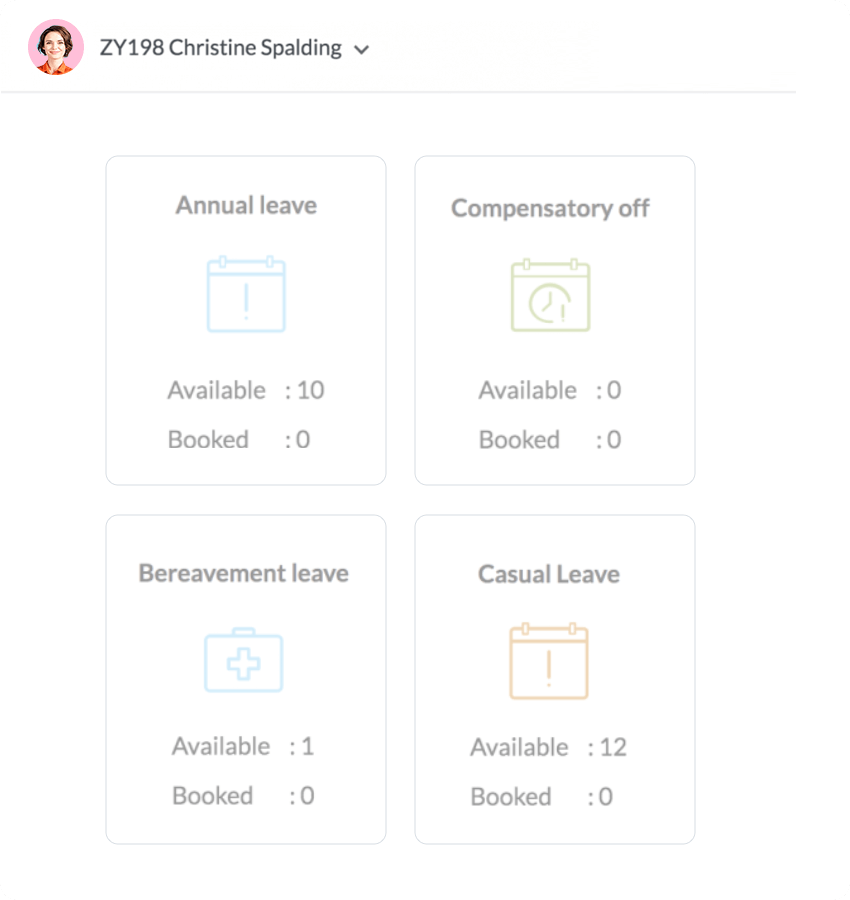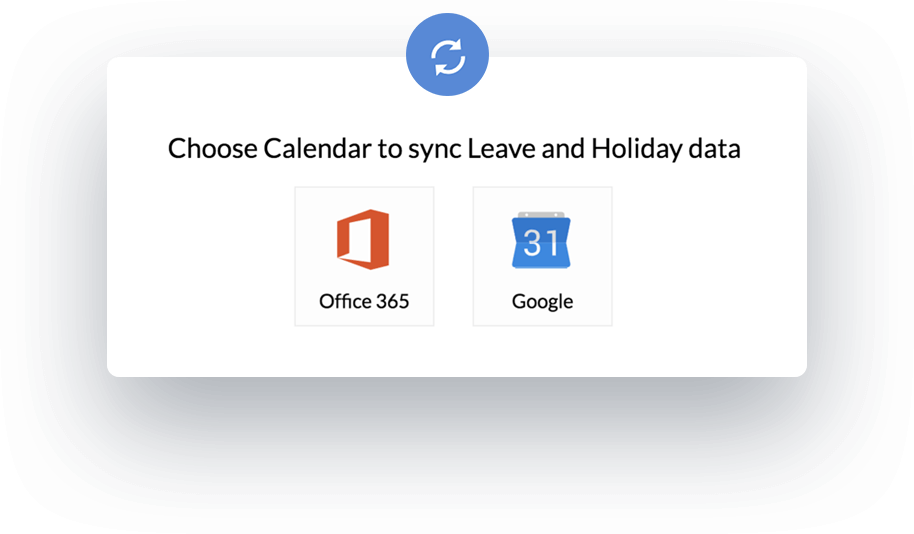 Experience seamless file transfers
Manage employee files with the Zoho People and OneDrive integration. Simply upload files from OneDrive to People and set file permissions to grant or restrict user access.This keeps all your files in a centralized and secure location.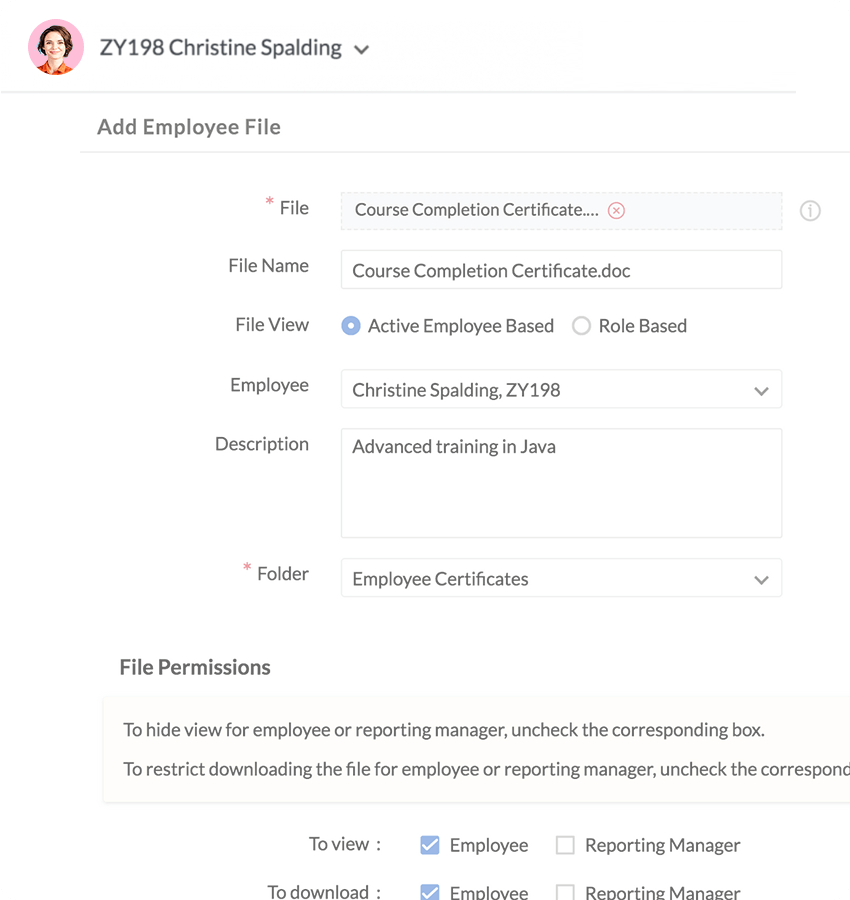 Approve requests with a single click
Make the approval process more straightforward and avoid unnecessary delays by enabling Outlook Actionable Messages from your Zoho People Account. With this feature, user approval requests are sent as actionable messages to the approver in Outlook, allowing them to approve or decline requests with a single click.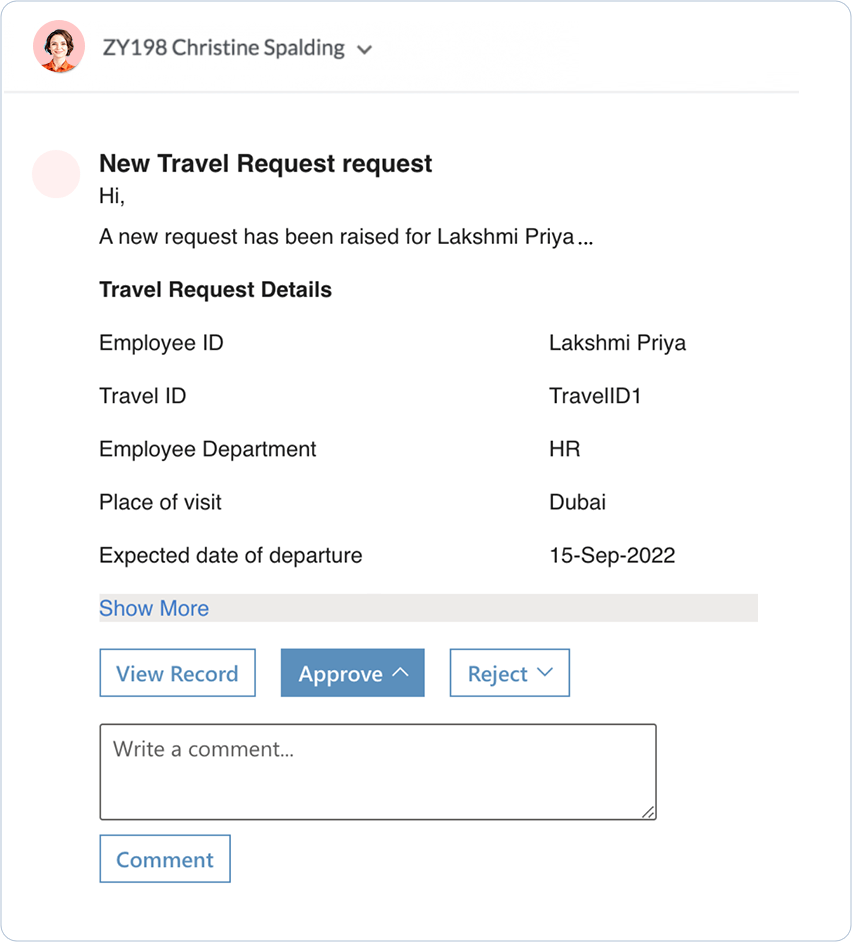 Refer to our help document for step-by-step instructions on how to set up the Zoho People and Microsoft 365 integration.
"One of the best things about Zoho People is its flexibility. It is not used just by our HR department but also by our Delivery Leaders, Office Management, Training Department and Finance Departments"
Zuzana Reingraberova,
Event & Training Manager