What is payroll funding?
Last Updated: March 25, 2021
2.0K Views
3 Min Read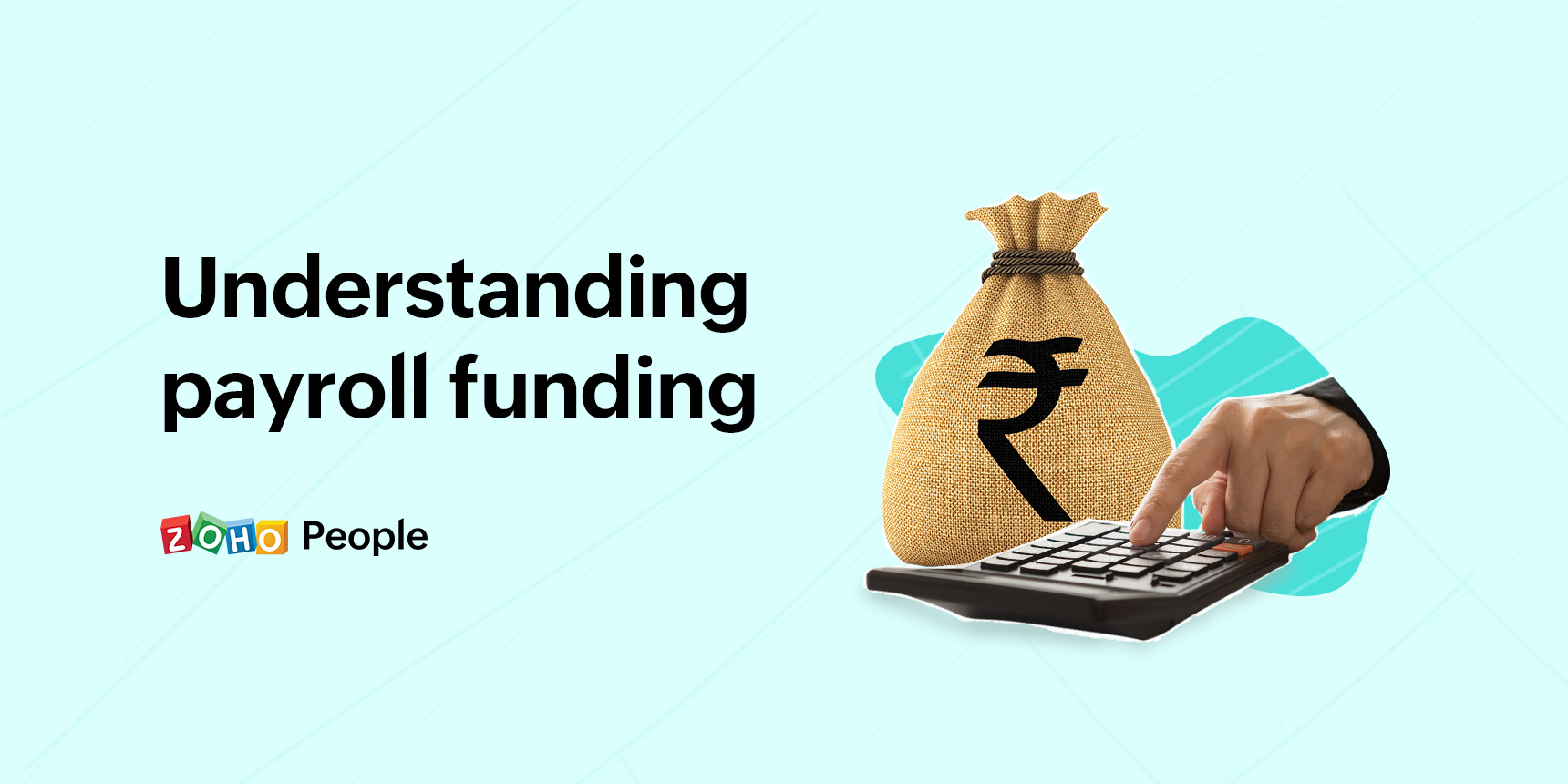 It should go without saying that paying your employees on time is key to keeping them engaged and motivated. If employees can't trust that you'll provide them with consistent paychecks, they may stop working at their best and some may even leave your organization altogether. The challenge is that organizations may not always have the cash flow they need to pay their employees on time. This is where payroll funding comes in. It allows organizations to process payroll even when they don't have the liquid cash to do so. In this article, we break down the basics of payroll funding to help you get the most out of it.
What is payroll funding?
Payroll funding, also known as payroll financing, is a way that organizations can receive capital in order to pay their employees. This is useful for businesses that receive customer payments at longer intervals than when they pay their employees. Let's say your organization offers invoice payment terms of 30 or 60 days. Your clients will only be providing you with cash at the end of each month or the end of every second month. When it comes time to process payroll, you may not have the cash necessary to pay your employees. Payroll funding eliminates this issue.
Your organization can sell its invoices to a payroll funding firm to receive a cash advance that will cover employee salaries. When selling, it's common to get back 90 - 95% of the total value of your submitted invoices. The funding firm will analyze the financial health of both your organization and the customers whose invoices you're selling before processing the payment.
What are the benefits of payroll funding?
Payroll funding can be especially beneficial if you're a small business or startup looking to grow and thrive in your industry. Here's how:
Improves employee retention
With payroll funding, you can pay your employees on time without having to wait for customer payments. This commitment from your organization keeps your employees engaged, happy, and motivated, and they will be more likely to stick with your organization for a long time. As employees gain more hands-on experience and knowledge about the industry, you'll be able to create better business strategies based on their feedback.
Gives your clients more flexibility
Clients expect their vendors to offer net 30 and net 60 payment terms because this gives them more time to arrange the funds necessary to pay the invoice. Providing this flexibility can make your organization more competitive and greatly expand your customer base.
Unlike other loan options, payroll funding can be completed in no time. Once you are done setting up your account with the funding firm of your choice, your request can be processed in as little as one day. If your organization is creditworthy, receiving the cash advance will be simple. An added benefit of payroll funding over other loans is that payroll funding is not considered a debt on your organization's balance sheet.
How does payroll funding work?
The process of payroll funding is pretty straightforward and doesn't require any additional assistance. Once you determine how much you'll need as a payroll advance, find a payroll funding firm in your region. On contacting the firm, you should be given a quote that details how their payroll funding process works. After these details are discussed and finalized, the payroll funding firm will set up an account for your organization and process the advance in exchange for your organization's customer invoices. Usually, the advance will be processed in two installments. The first installment is processed within a day or two and the second installment is processed once your customer pays the invoices.
Final Thoughts
It's important to make sure you can pay your employees accurately and on time for the hard work they put in for your organization. Payroll funding can be a great way to process payroll consistently even if your organization is waiting on customer payments. It also improves your organization's financial strength and upholds your brand image. We hope this article helped you understand the basics of payroll funding!
Please note that this article has been written to give you a general idea of how payroll funding works. Be sure to gather input from your finance team before you apply for payroll funding.
Also Read: 6 traits of a great payroll officer
Tarika

Content Specialist at Zoho People
Leave a Reply
Your email address will not be published. Required fields are marked