YOUR EXPERTISE. OUR TECHNOLOGY.
Organisations of all sorts look to HR experts to outsource parts of their human resource functions as they expand rapidly across markets. Read how Zoho People transformed the HR operations of Black Mountain, one of the UK's most successful HRO providers.
By clicking "DOWNLOAD THE CASE STUDY", you agree to our
Privacy Policy
.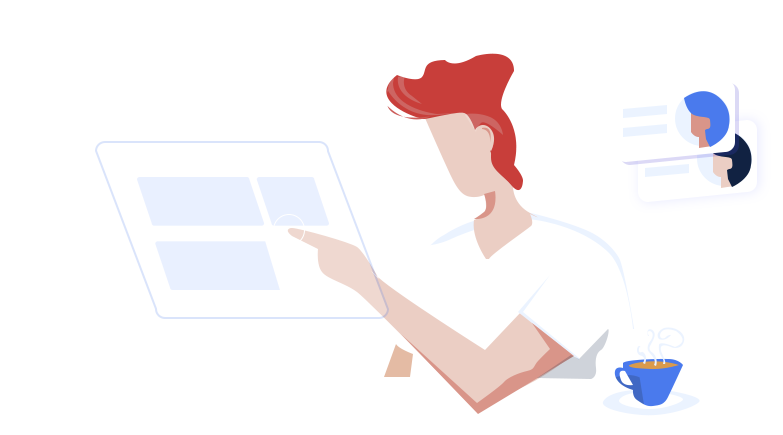 As we move forward with the information age, employees expect to be able to see the information [held by their employers] and they're expecting to see it online and to be able to access the system. We can say to clients that our technology is backed by Zoho with all their behind-the-scenes infrastructure and international support, and our expertise in local markets has been utilised to tweak this version of Zoho to make it work even better in those areas.
Graham Corner
Managing Director, Black Mountain
ZOHO People is purpose-built for organisations in HR Outsourcing and Shared Service Centres.
Multi-Country Process Outsourcing
HR compliance and operations differ by country. Double-layered customization makes it easy for outsourcing and shared service providers to handle multiple clients with global footprints to comply with the specific requirements and regulations of each country.
Mobile HR
The nature of the workplace has changed. Today, a majority of workers in high-performing environments are always on the move, and a mobile app would help them stay in touch with their HR data. Zoho People's native mobile app is available both in the Play Store and the App Store.
Centralized Analytics and Reporting
Having a centralized database can help you process data better and make the best use of it. Zoho People has native analytics engine for leave, absence, time and performance management. In addition, it's also integrated with Zoho Reports, from which you can broaden the scope of your analytics by connecting multiple systems. Gain greater understanding of various growth metrics while identifying problems and making informed decisions.
Data Security and Privacy
With new security and privacy regulations like the GDPR, Zoho People ensures a strong shield of compliance. Audit history, permission-based restrictions, password-protected exports, and database encryption make Zoho People readily compliant.
Get to know how Zoho People can enhance your HR operations.