Categories that categorize inquiries
Create categories, assign a group, department or user as an agent, and make sure all questions get answered. You can add documents--like FAQs, URLs, forms and policies-- for quick reference and also create location-based settings if your organization has a global footprint.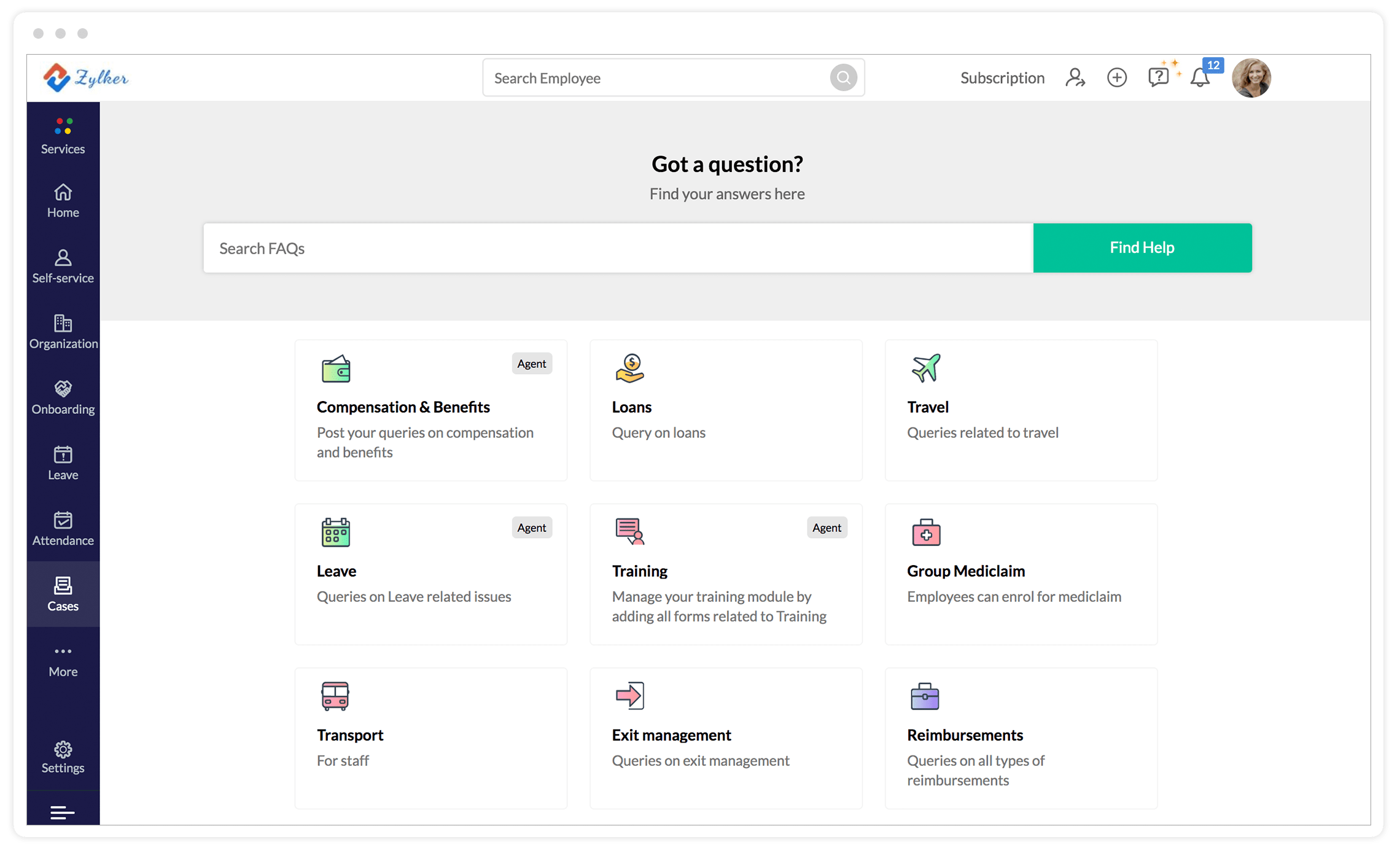 Track requests. Check their status.
Agents and employees can check the status of all queries--open, in-progress, closed, pending or on-hold. Want to keep your managers or peers on the case? Just @mention them and they'll be a part of the conversation.
Comments for convenience
Replace the back-and-forth of emails with comments, just as easy as social media. They can also jot down notes with ease. Help your employees and agents collaborate better and resolve requests quickly.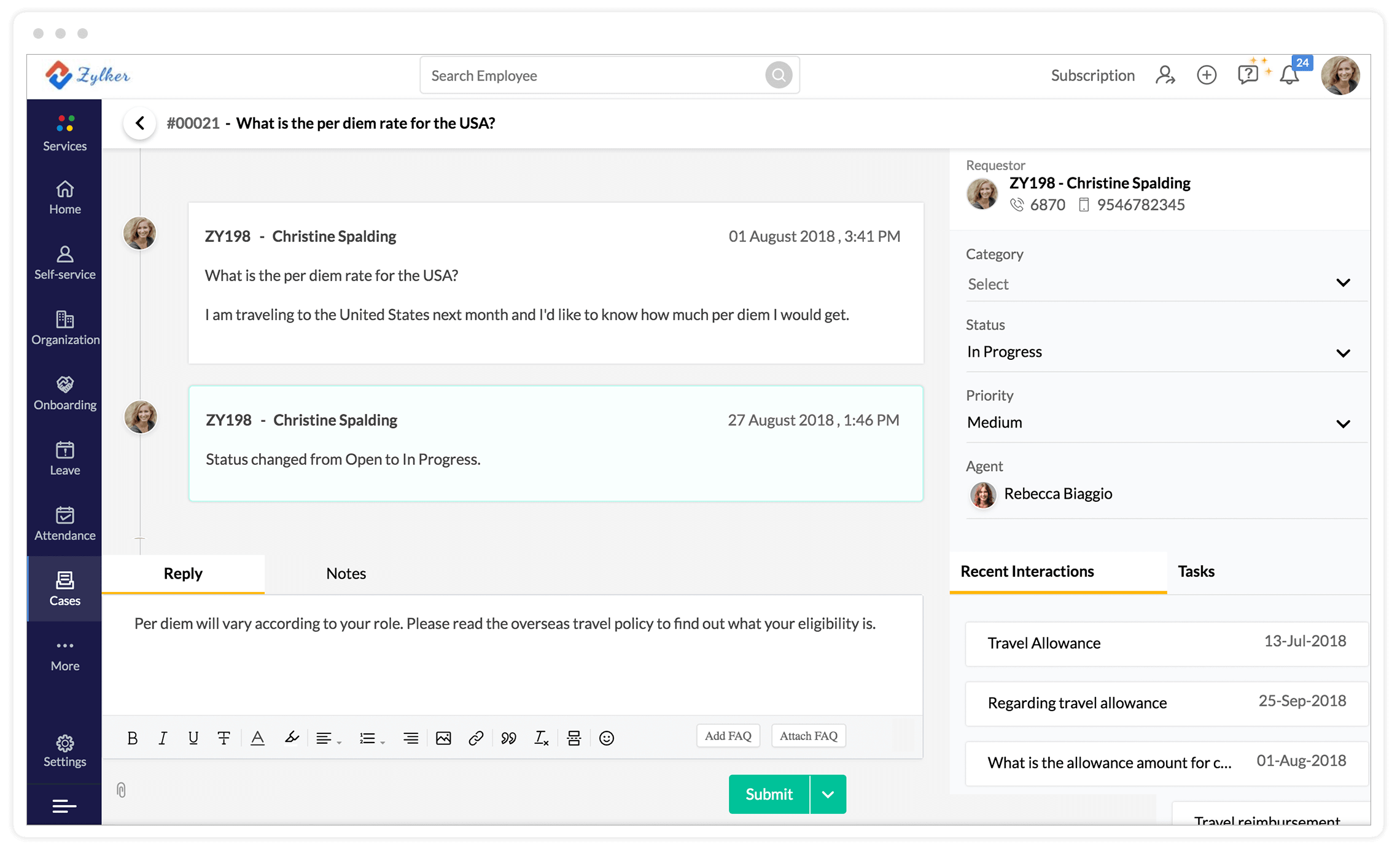 Assign tasks and get work done
Not all inquiries are created equal, and some will require more complex responses. This shouldn't be a struggle. Add tasks, assign employees, and set due dates without shifting multiple tabs.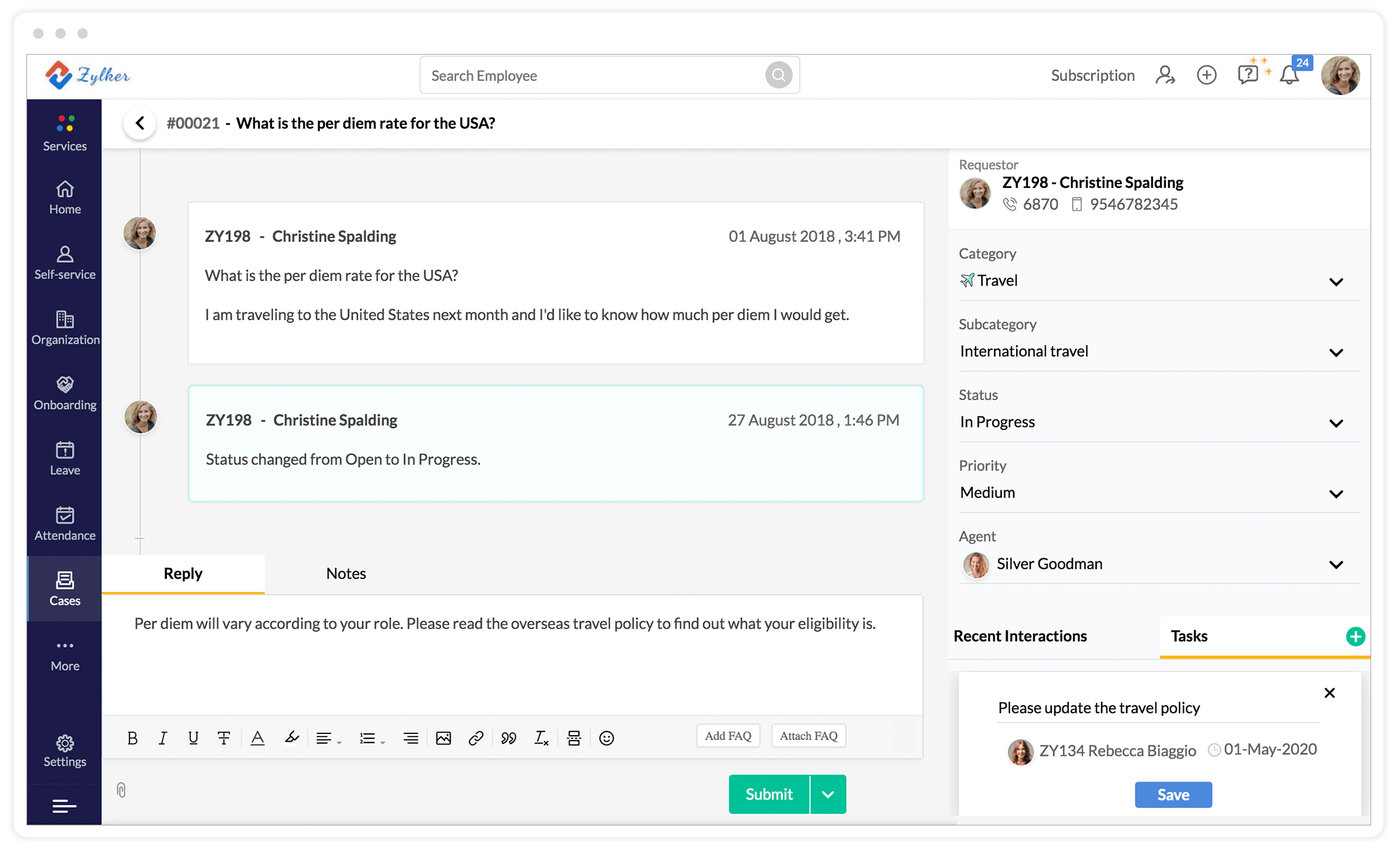 Get notified
For every action, there's a notification. From initiating a case, adding a comment, changing a status, then finally closing the ticket, everyone involved will stay in the loop.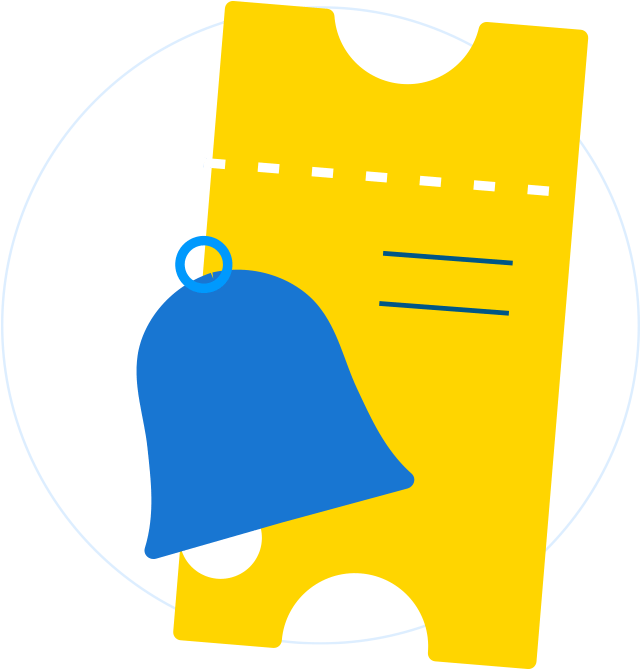 Resolve cases with SLAs
SLAs let employees track the progress of each case and guide them with actions when a case is not resolved on the dotted line. Define SLAs for every category, set the levels of escalations, reminders and the necessary actions to be taken. Forget the hassle of watching every action along the way.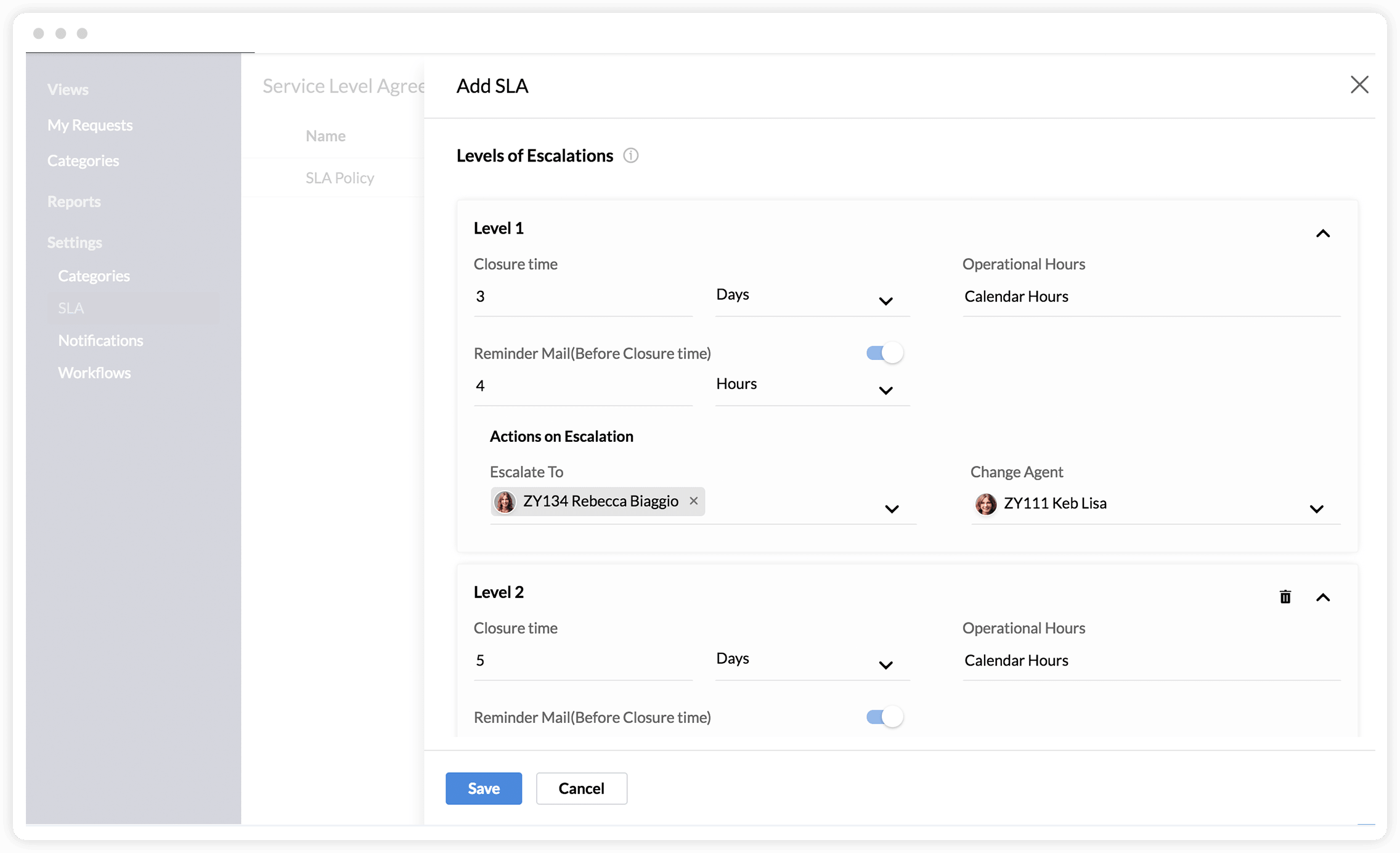 Your case reports
Get a consolidated picture of cases in-progress, whether they're open, on-hold, completed, closed, pending, or cancelled. Make informed decisions about which category has the most pending or completed cases.
Simplify HR processes. Champion your workforce.
Get Started