Integration with Xoxoday
Integration with Xoxoday helps motivate your employees through a reward system. Points purchased can be rewarded to your employees. Employees can redeem Xoxoday points for experiences, gifts, vouchers, perks and various other offers handpicked for a corporate audience.
Using xoxoday Integration:
To get started go to Settings > Others (Under integrations)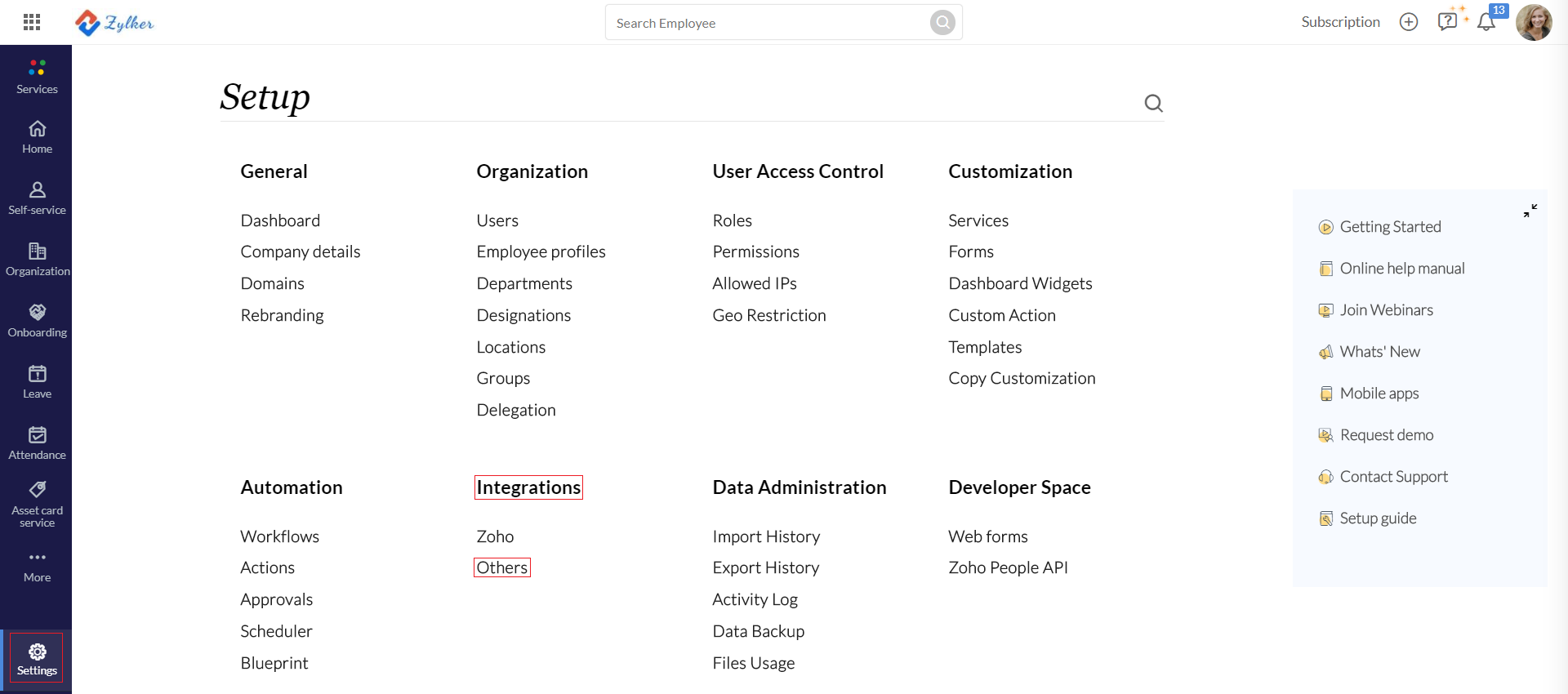 Click Configure in Xoxoday integration space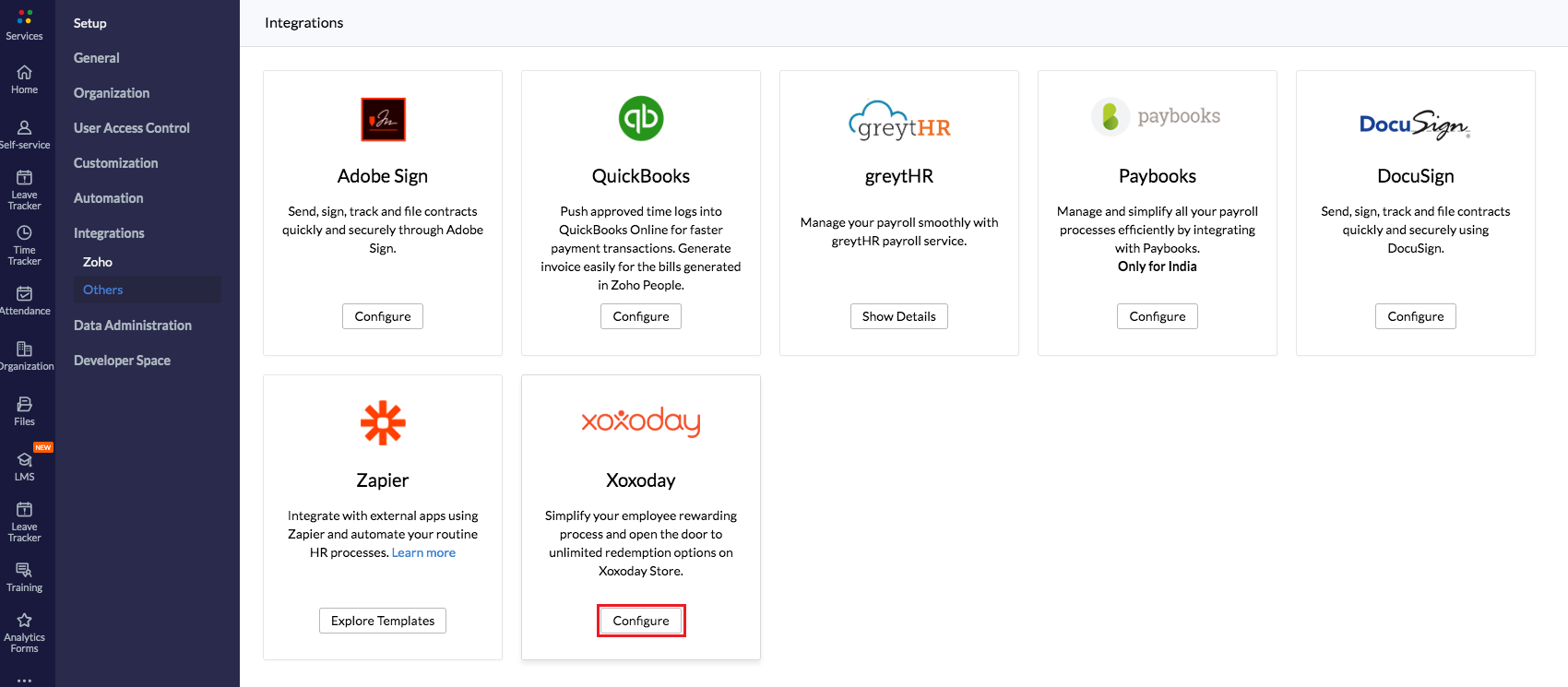 On reading the important information tab, click Next.
​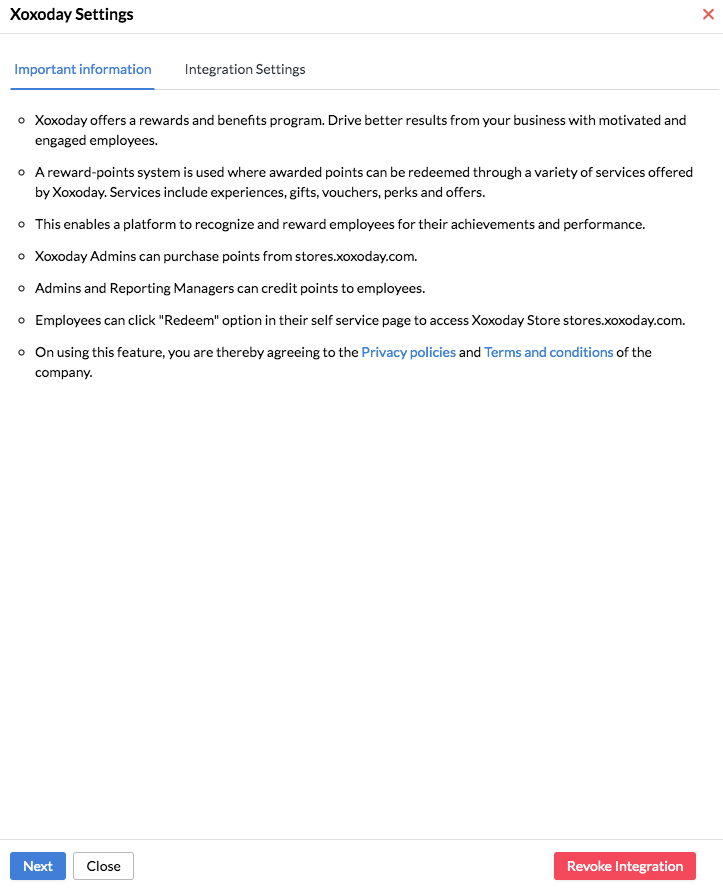 ​Xoxoday admin information will be displayed here, Applicability can be configured. Click Save & Update to start using this integration.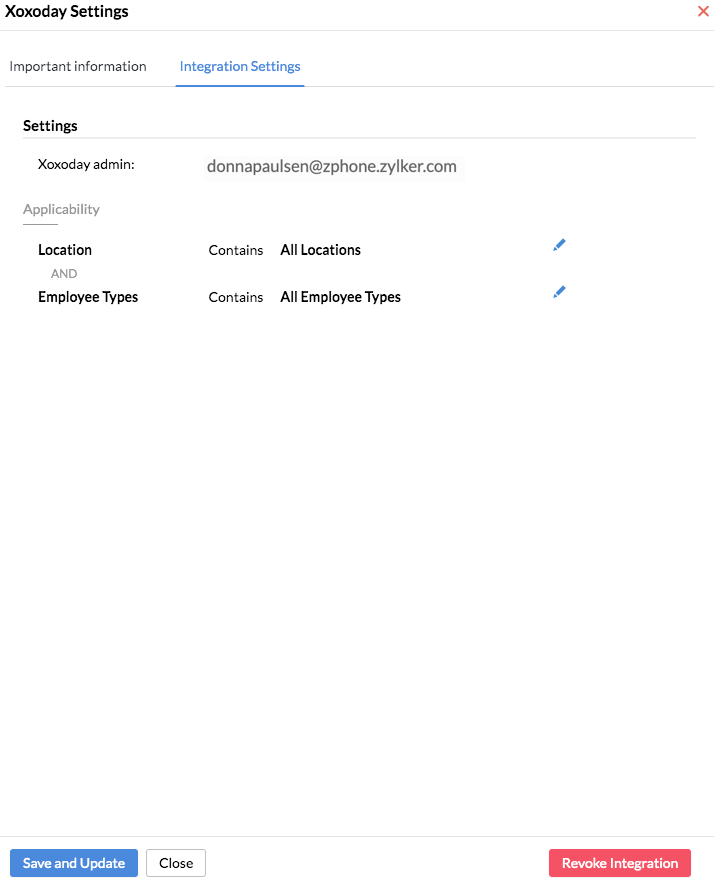 Purchasing or Recharging points:
Go to stores.xoxoday.com
Login as Admin > Profile Icon > Switch to Admin > Recharge > Xoxo Points.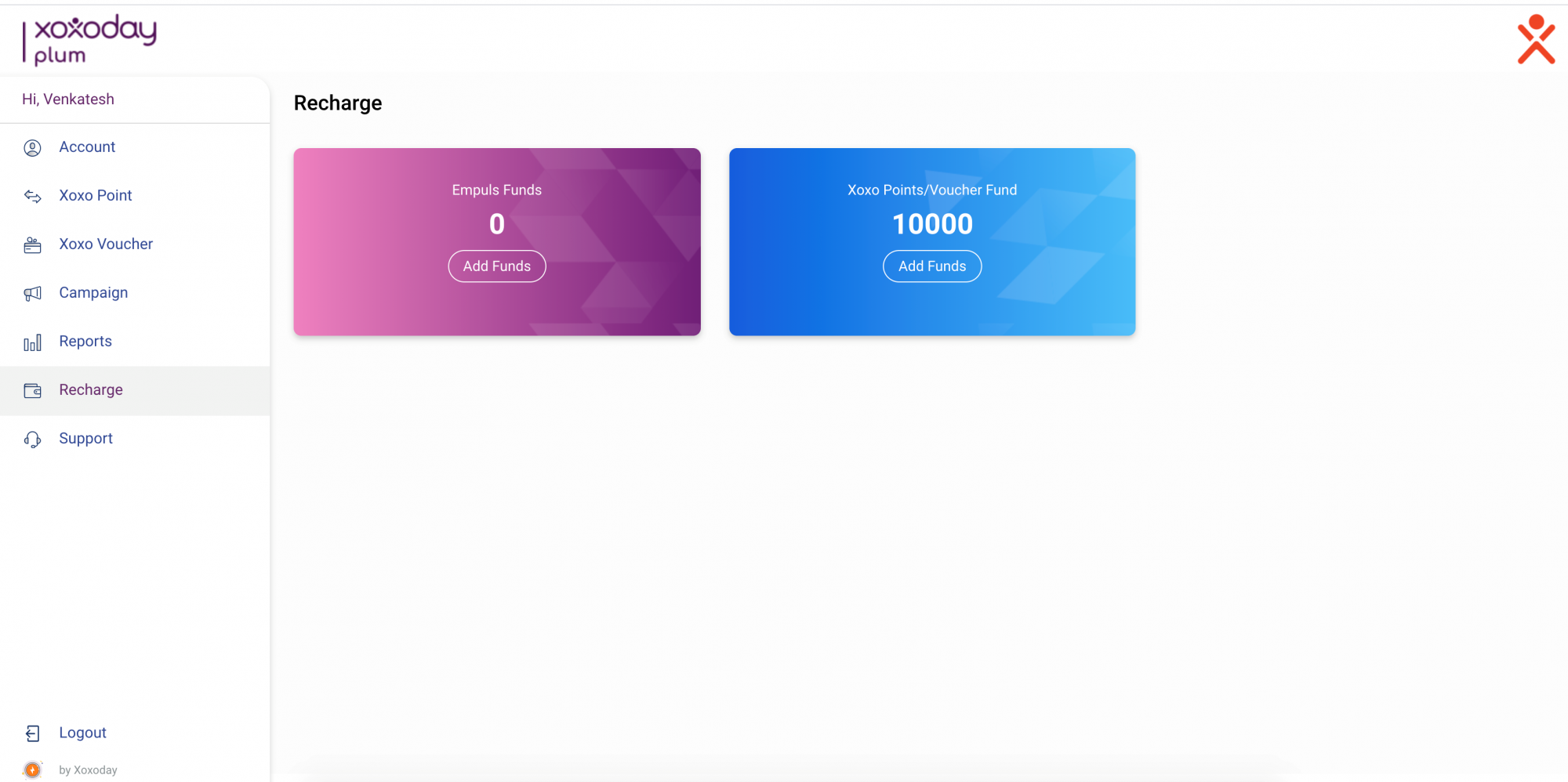 Awarding points to employees:
Xoxoday points are awarded to employees within Zoho People. Admins or reporting managers can simply navigate to an employee's profile to award points. Click Credit Points to award points for that particular employee.

Redeeming points: (employees)
Employees can view the points they have from their Self-Service page Xoxoday reward points card. Points can be redeemed by clicking Redeem Points which will navigate them to Xoxoday's online service page.