Feeds
Feeds enables your employees to post messages to specific members, to department and groups. Feeds can be used to have meaningful official discussions or announcements related to the team. Using feeds, birthday and farewell messages can be posted to specific users by tagging them with an @ mention.
Posting in Feeds
Click on Home > Feeds > My Feeds.
Type your message.

Give a title.
The message can be posted to a particular user, a department or even a group. Select the required option from the drop-down.
Click Post.
Viewing your Feeds and Notifications
You will be able to see all your notifications under your feeds section. You will also see notifications when you click on the Bell icon at the top corner of the home page.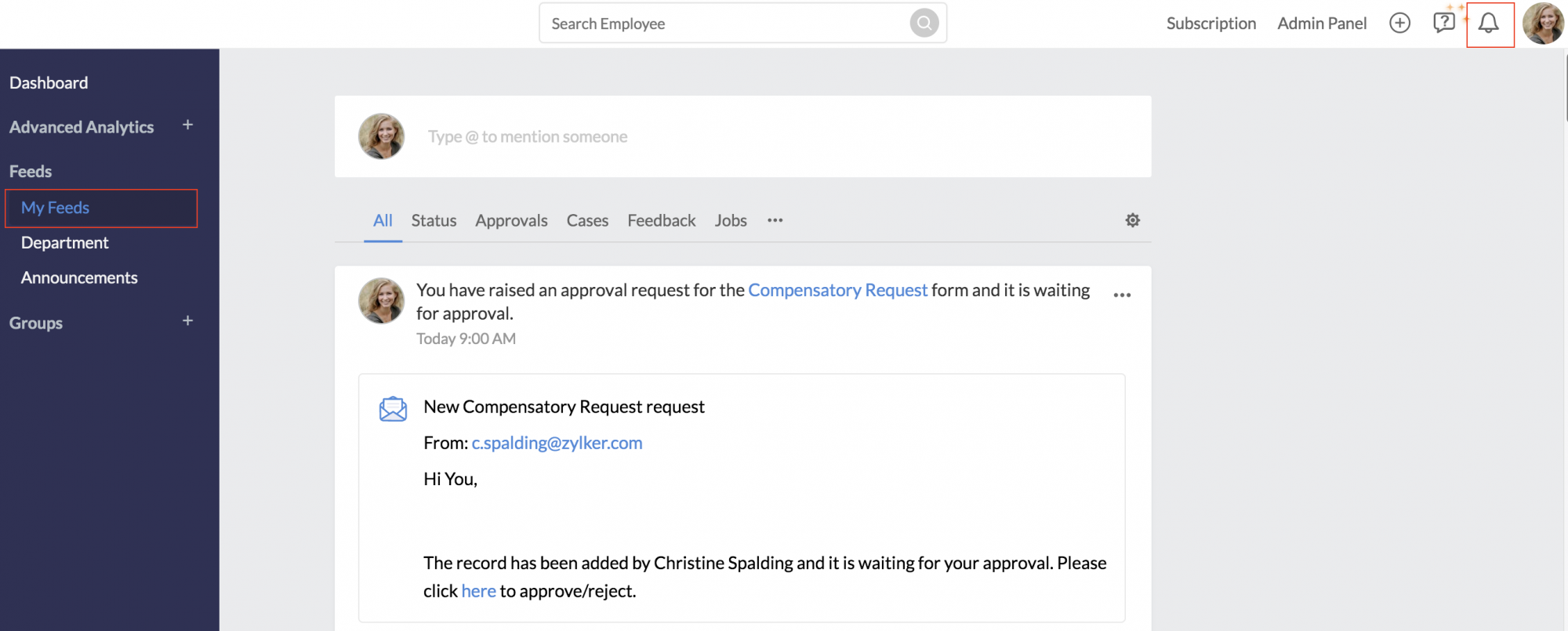 ​​