Files
Zoho People helps prevent document management from being tedious. It features a centralized repository for storing and accessing files.
Zoho People's Files are bifurcated into Organization files, Employee files, and Personal Uploads for sorting your documents with clarity.
Organization Files- Generic documents like company handbooks, leave policies, and code of conduct folios can be stored in this general repository.
Employee Files- Documents containing sensitive information and files specific to employees can be stored under Employee Files with increased privacy.
All the files can be viewed either in a List View, 

Or in a Folder View.

Personal Uploads  -  this space is exclusively for employees' documents. The personal uploads can be accessed only by the employees. Even the admins do not have access to anyone's personal files. Typically an organization is given 1 GB of personal uploads space. This space is divided amongst the employees who can store their personal documents and files like driver's license, passport copy, etc.

To add a Personal Upload, 
Navigate to Files, and then Personal Uploads.
Click + Add.
Upload the file.
Give a name and description.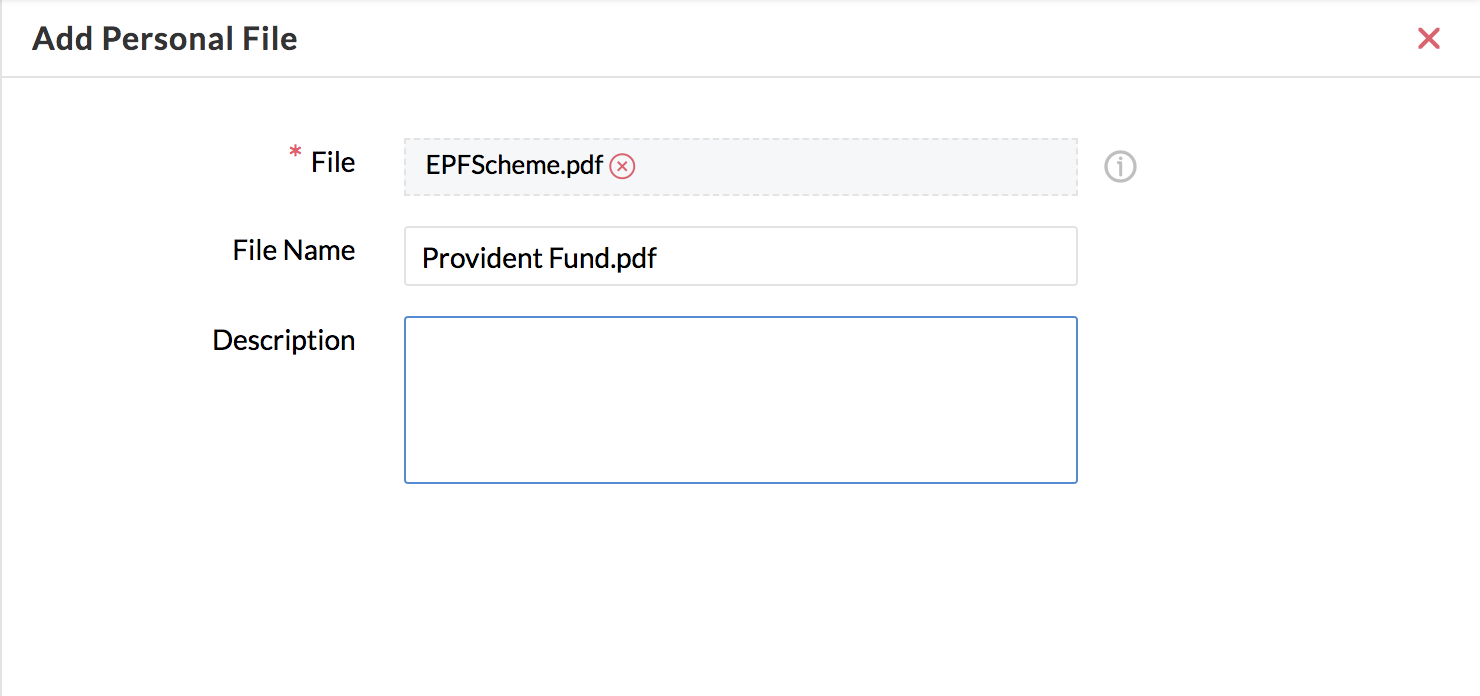 Click Submit.
​Personal Uploads Report - The Personal Files Report gives the admin a view of the total number of files of each employee and the total space used. 
To access this report, go to Files > Reports > Personal Uploads

Note:Personal Uploads is available only in the Enterprise edition.
Settings
Adding a folder
You can classify the files according to their purpose by using Folders. You can classify your files into different folders.
When you upload a file under Organization Files or Employee files, the folders will be listed. You can select the right folder to place your file under.
You can add a new folder by following the steps given below.
From your homepage go to Files > Settings > Folder.
Click + Add Folder.
Give a folder name.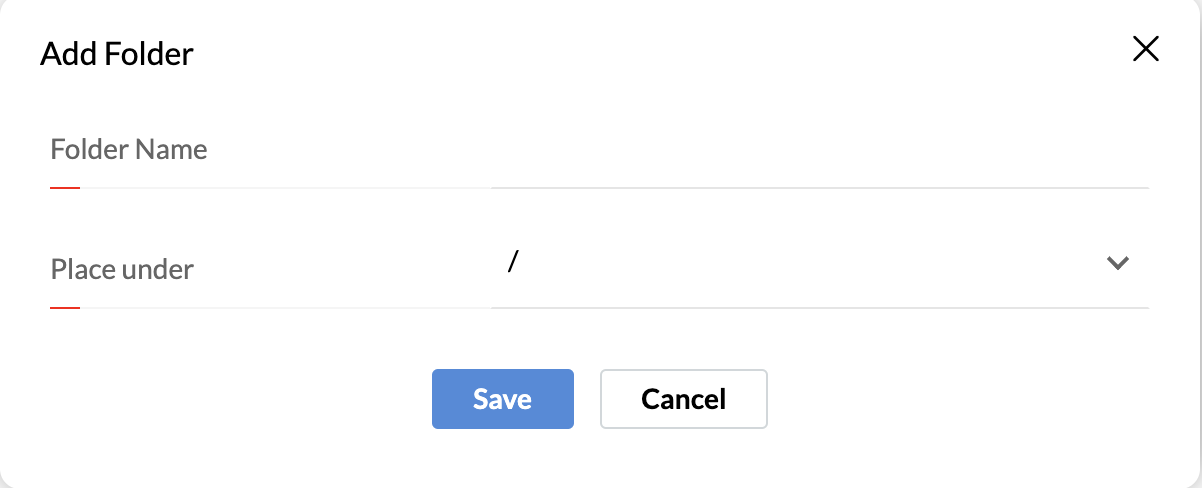 Select the folder it should be placed under if you are creating a subfolder.
Click Save.
​General 
Under General, you can configure permissions for personal uploads and employee files.