Data Backup
Your data in Zoho People is very important and can contain sensitive and crucial information. So it is equally important that your data be backed up to avoid accidentally losing it permanently.
In Zoho People, you have the option of backing up data of your records, as often as you want. To back up your data :
Go to Settings > Data Administration > Data Backup
​

Select the type of back up you want to do. There are four types:
Instant backup: To do an instant backup, use Backup Now.
Weekly: Use this option to schedule weekly backups.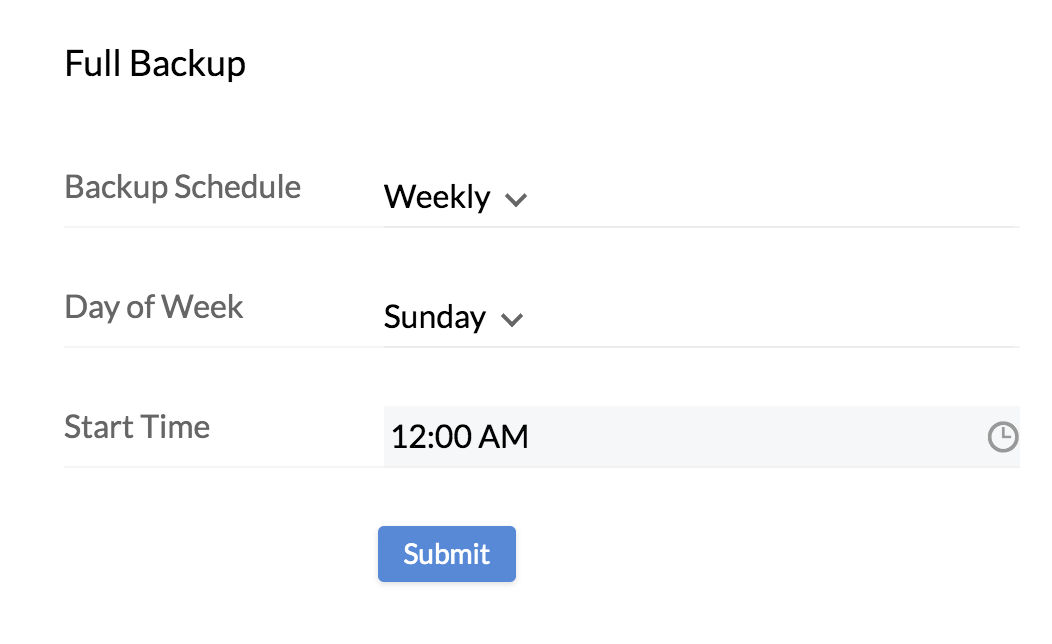 Every 2 weeks: Schedule for backup twice a month using this option.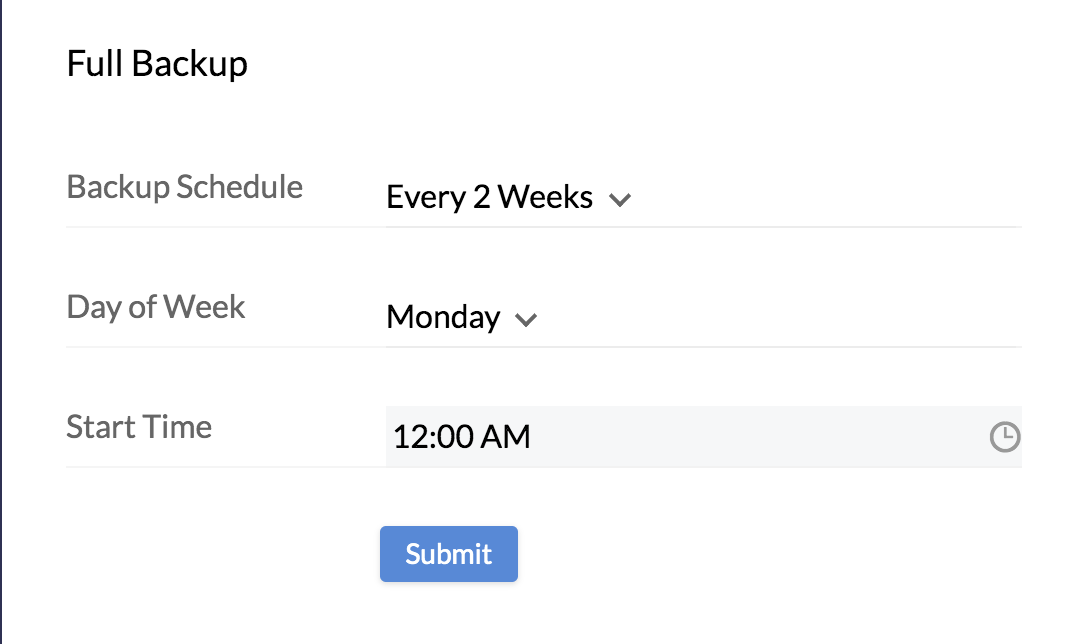 Monthly: For monthly data backup, use this option. Select Date or Day under repeat frequency. Select from 1st – 31st under Date and under Day, select the first – fifth week of the month. Then select the day of the month the backup should take place and the start time.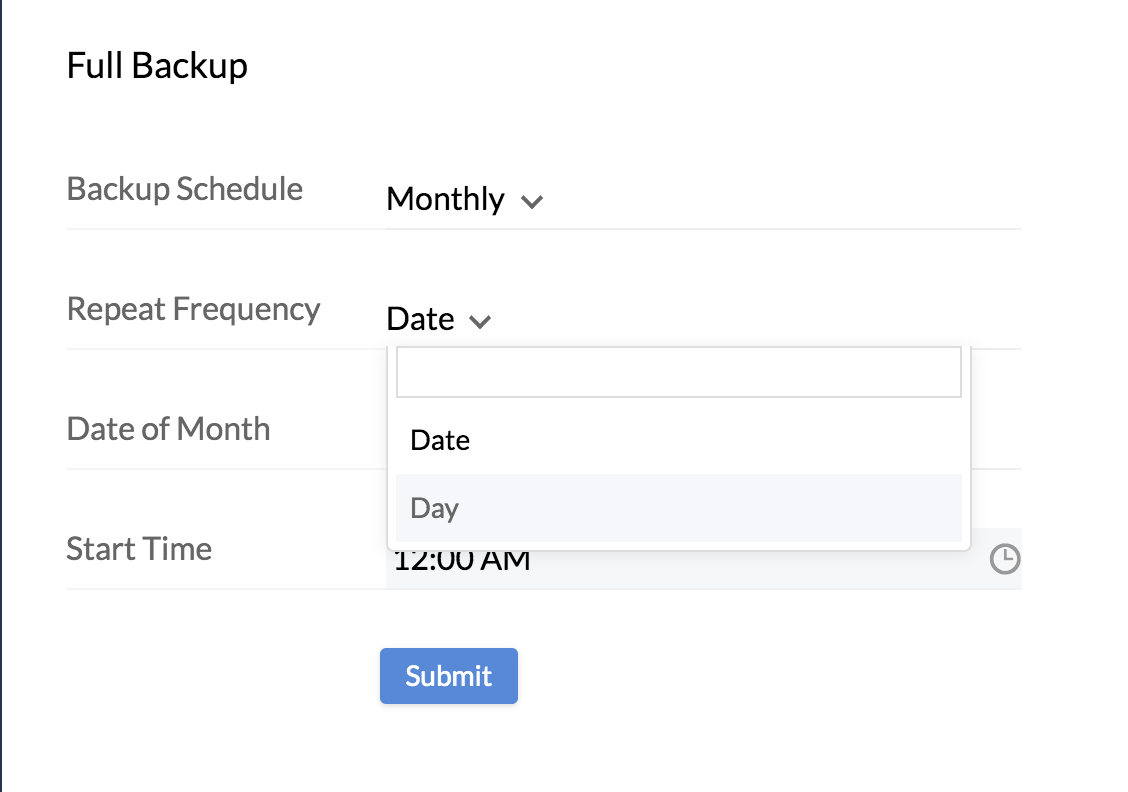 For example, if you want to back up your data every 3rd Sunday of the month at 12:00 am, this is how you can set it up: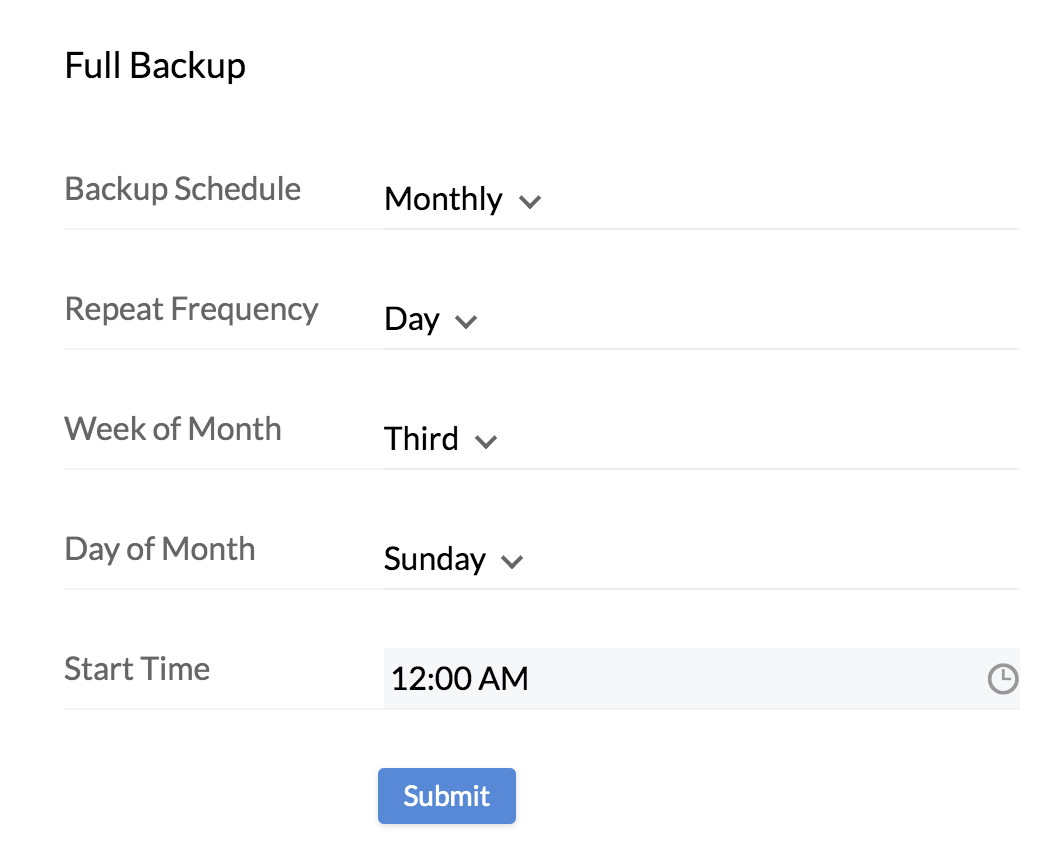 ​
Once back up is enabled, a link will be sent to your mail ID, and the data can be downloaded from there. The link will expire within 7 days.
Backup log: A backup log will also be available to see the history of backups done.
Note:
Data backup is only available for the enterprise plan
Only a maximum of 5 backups can be done in a month