Why GPS-based attendance?
 

For organizations that require employee location tracking.

 

Ensure correct working hours for remote workers.

 

Easier to integrate with other attendance mapping systems for error-free payroll.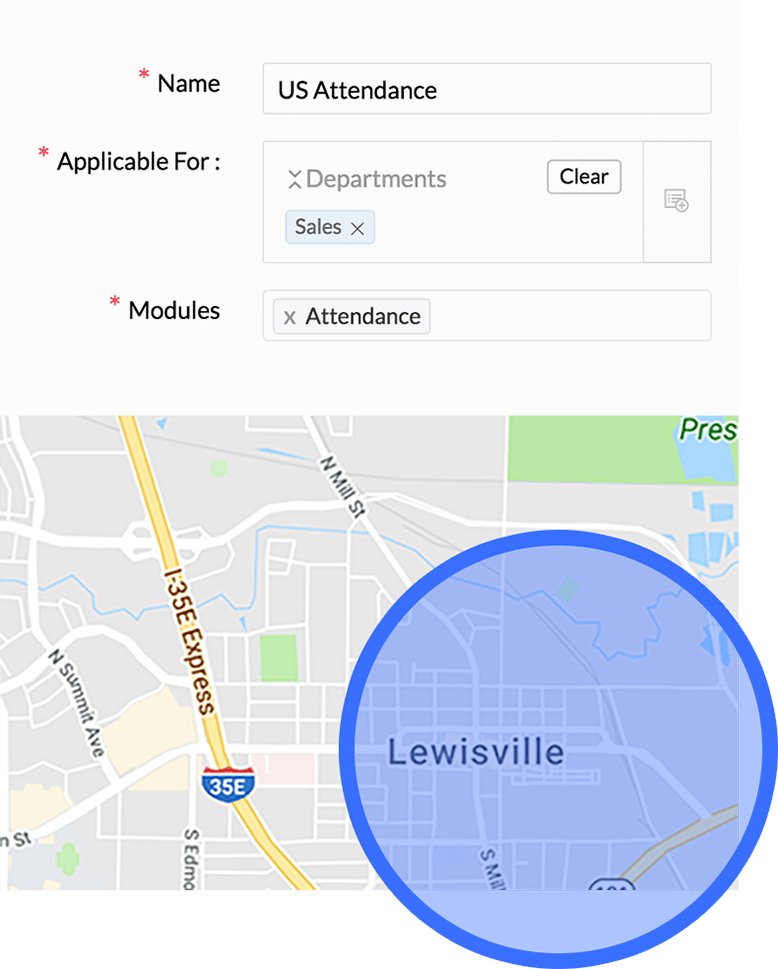 GPS and IP-based attendance
It's often difficult for employers to accurately calculate the attendance of their mobile and remote workforce. Zoho People's geo-fencing allows you to mark a geographic location like a client's office so that field workers can log in as soon as they arrive and log out as soon as they leave.
GPS time tracking
Some of your field agents need to log time for remote projects. Zoho People's GPS-based time-tracking solution allows employees to log time for work done in the office or outside, seamlessly capturing data for accurate billing.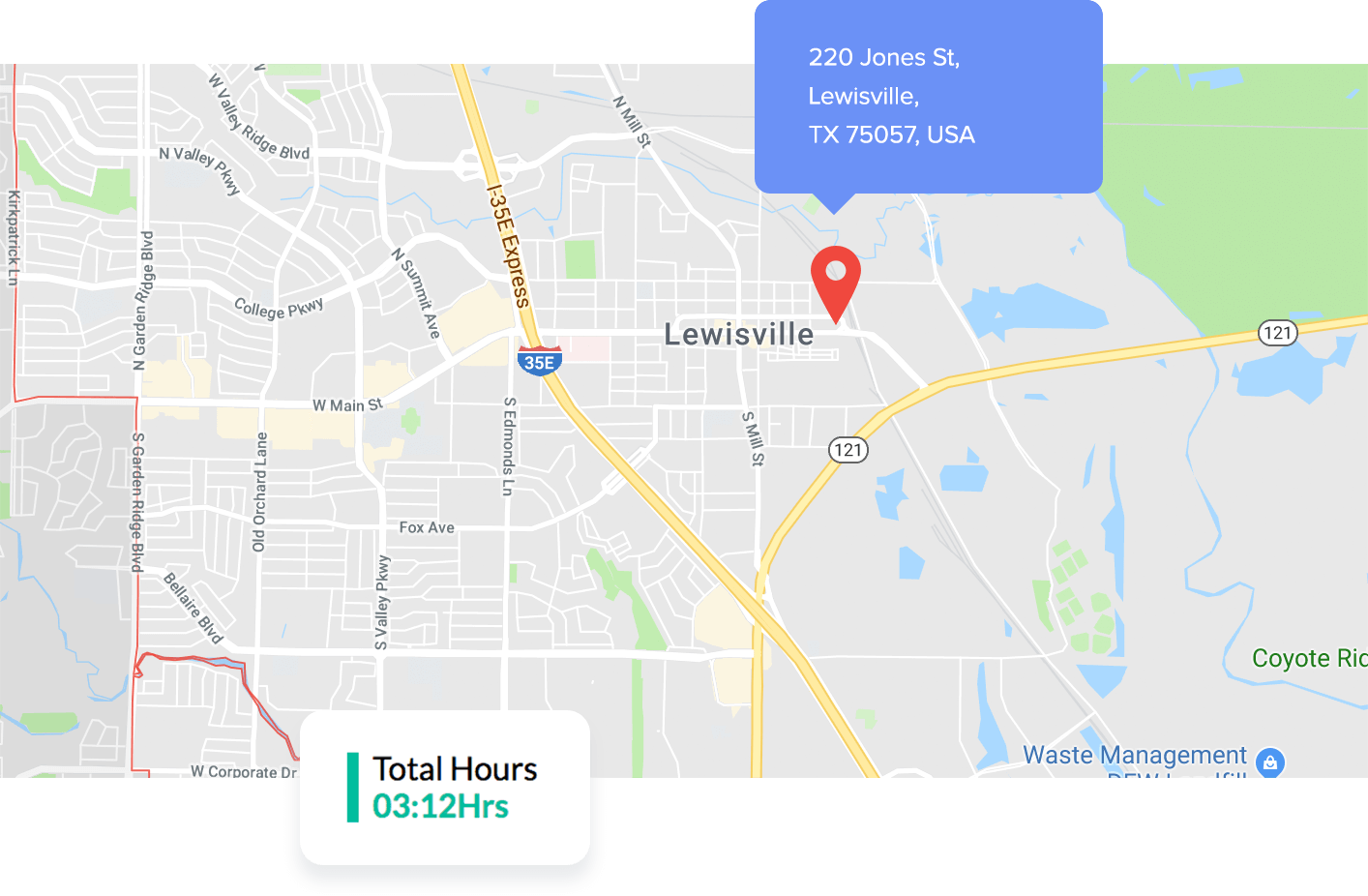 Retrieve location and time
For managers monitoring mobile reporters, like a team of sales executives, Zoho People makes it simple to accurately track the time and location of employees logging in and out, ensuring maximum productivity.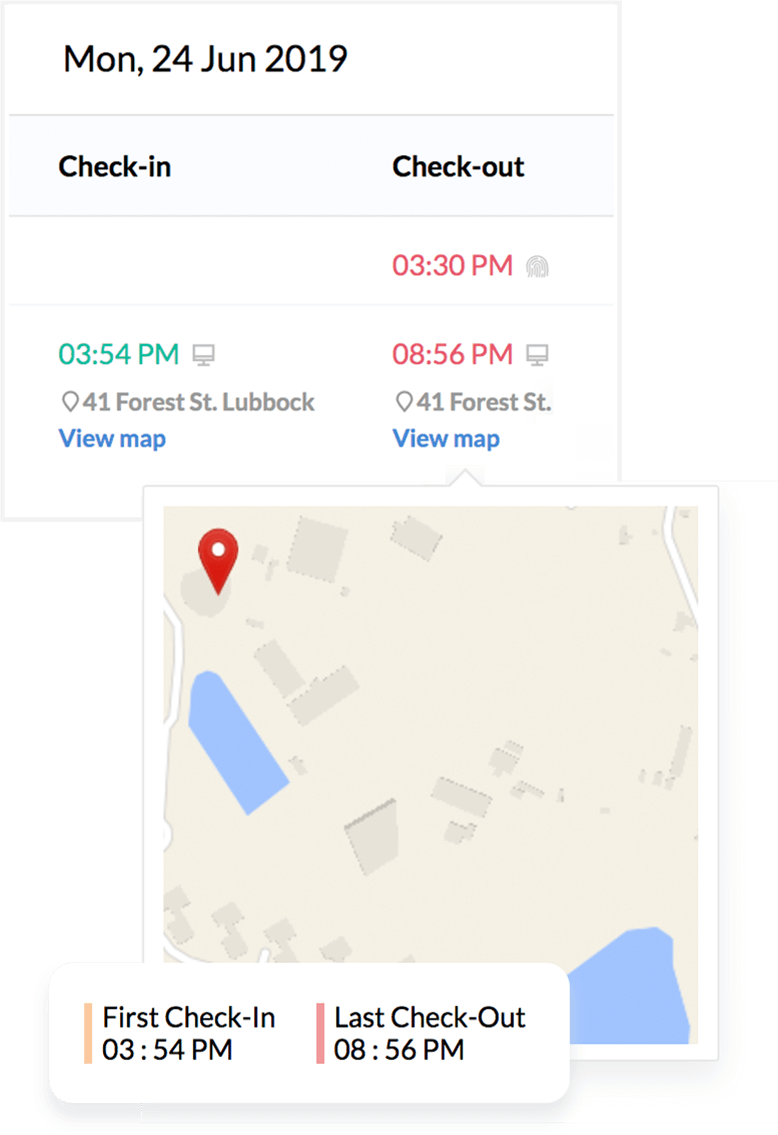 Location-based access to documents
One part of HR is about maintaining documents, including sensitive information about employees, contracts, and more. Use geo-fencing in Zoho People to restrict unauthorized access and ensure a high level of security.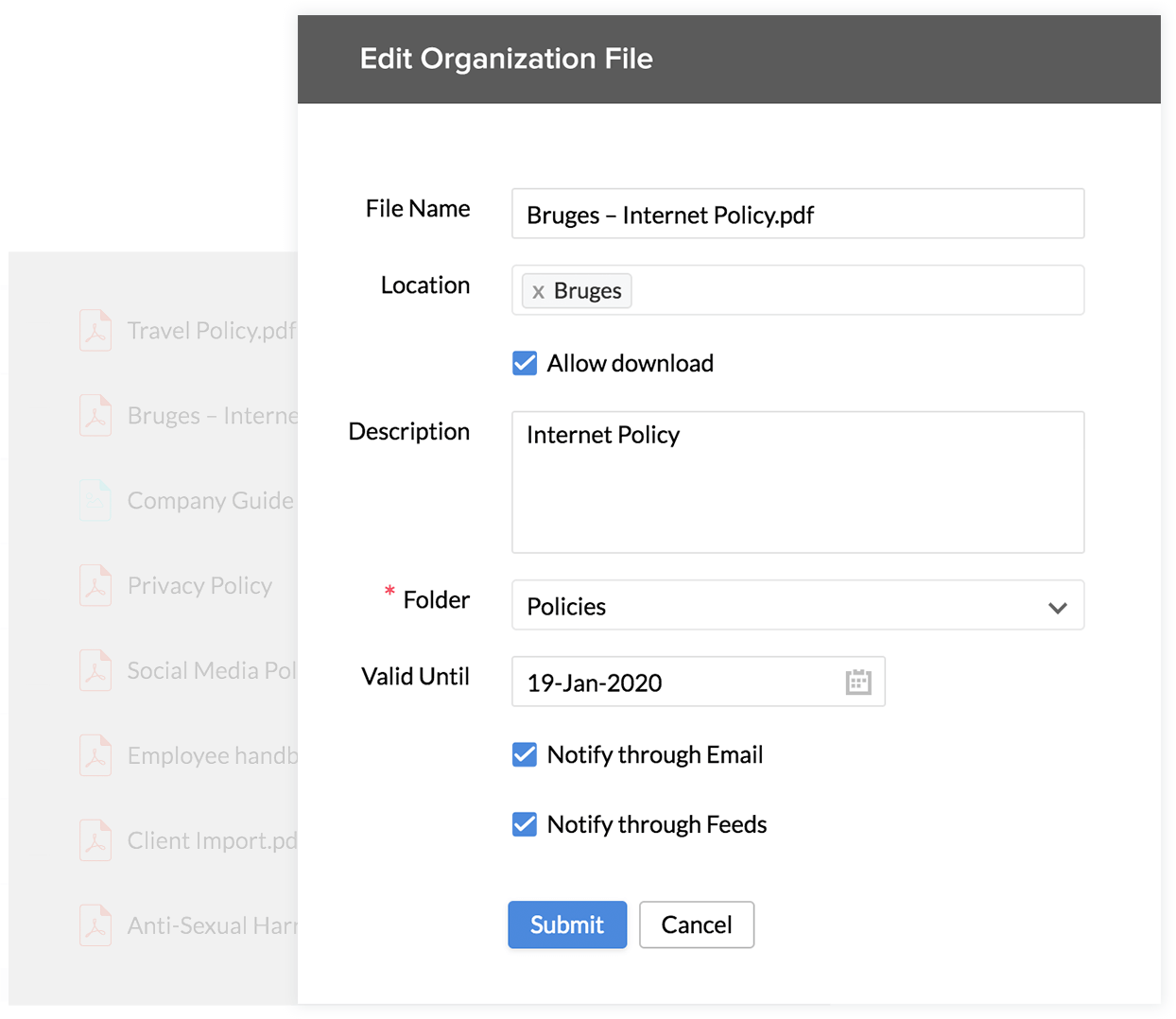 Experience technology that empowers your mobile workforce!