Why invest in employee software?
Managing employee data is a herculean task if you do not have the right systems. Right from maintaining records, ensuring national and international compliance, and assisting team members with their daily HR work, employee software can take care of it all.
Secure database that scales
Build your organization, complete with departments, locations, and employees, in just a few steps.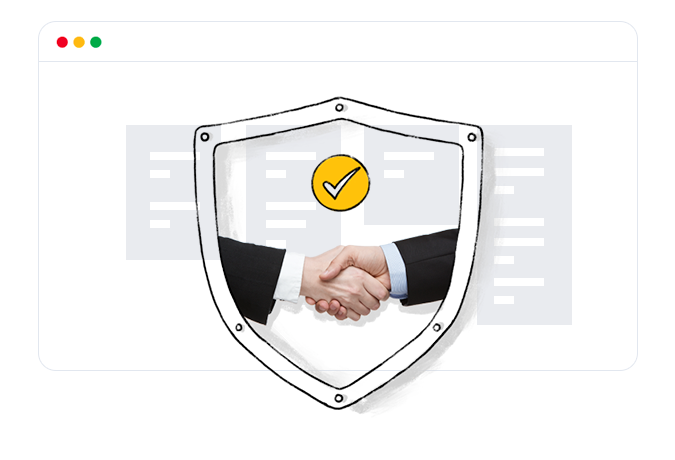 Anywhere, anytime access to data
Ensure quick and easy access to employee info and enable employees to take care of their tasks from anywhere.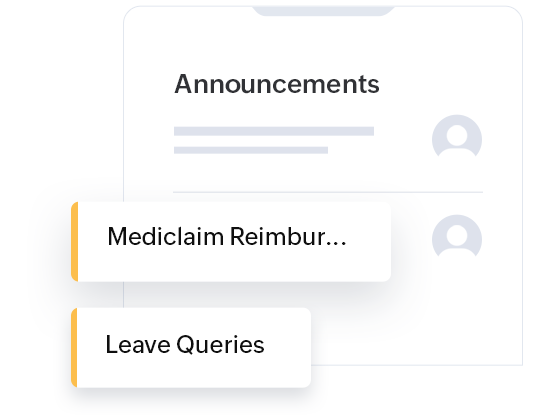 Team management made easy
Keep managers and employees on the same page with instant notifications and emails when requests are made or approvals are needed.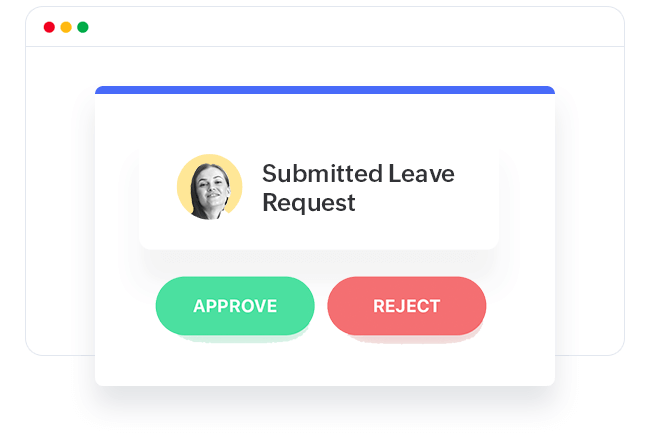 Powerful integrations
Organizations use multiple applications for their different business requirements. Zoho People integrates with many Zoho and third-party applications like Zoho Payroll, Quickbooks, Zapier, and more.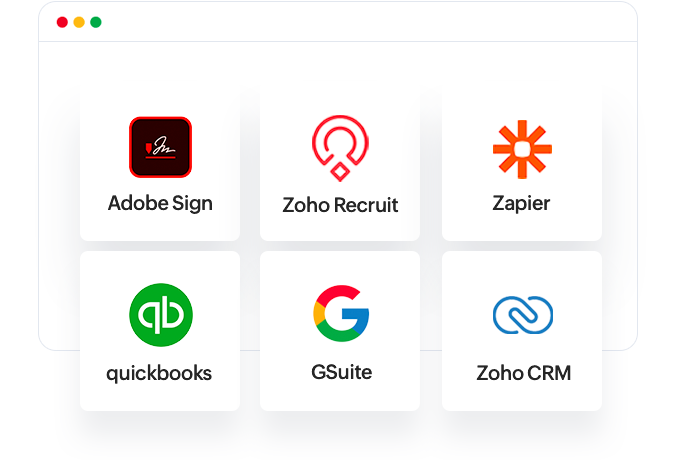 Comprehensive and efficient employee management software
Streamline employee management Empower managers and employees Put privacy and security first Analyze workforce trends
Streamline employee management
Build your organization tree with all your business entities, branches, and departments across the globe. Map your employees to their respective worksites and manage their data as you scale.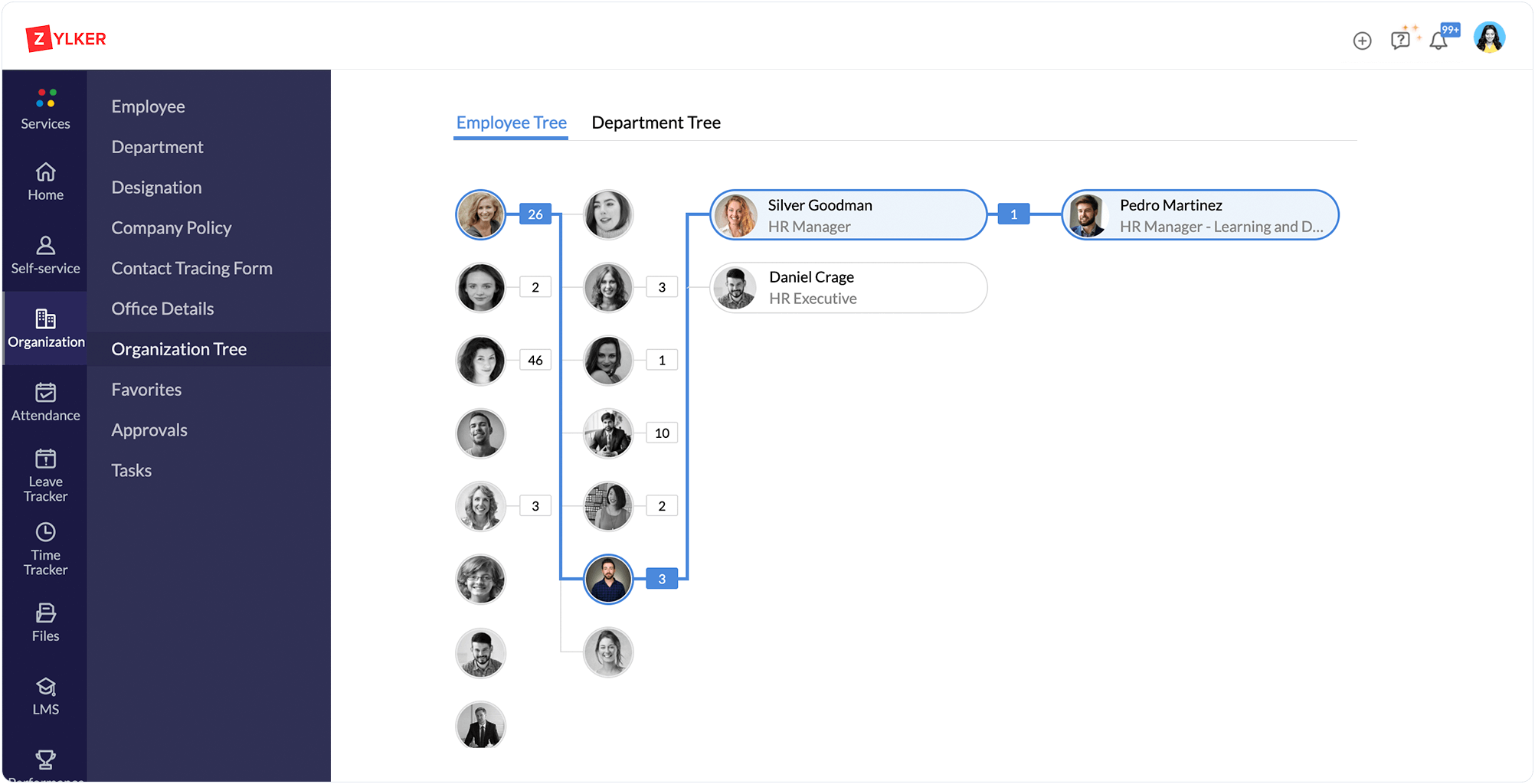 Empower managers and employees
Allow employees to self-manage their everyday activities like marking attendance, logging time for their projects, or requesting time off. Managers can instantly approve or reject requests while also keeping track of employee work progress, availability, and performance.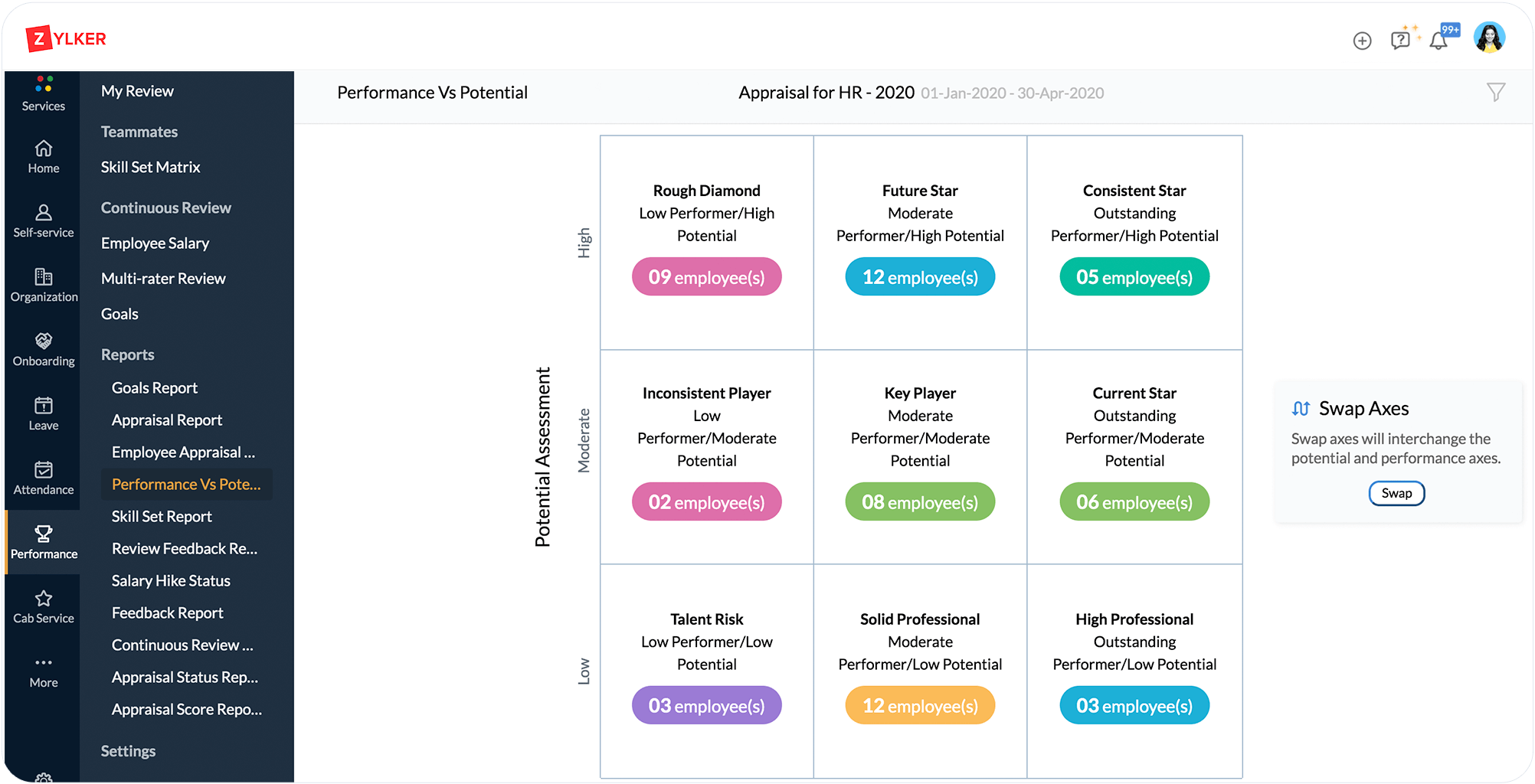 Put privacy and security first
With roles and permissions and field-level access management, your data is safe and secure. Zoho People is also enables compliance with global regulations like GDPR and HIPAA.
Learn more about privacy and security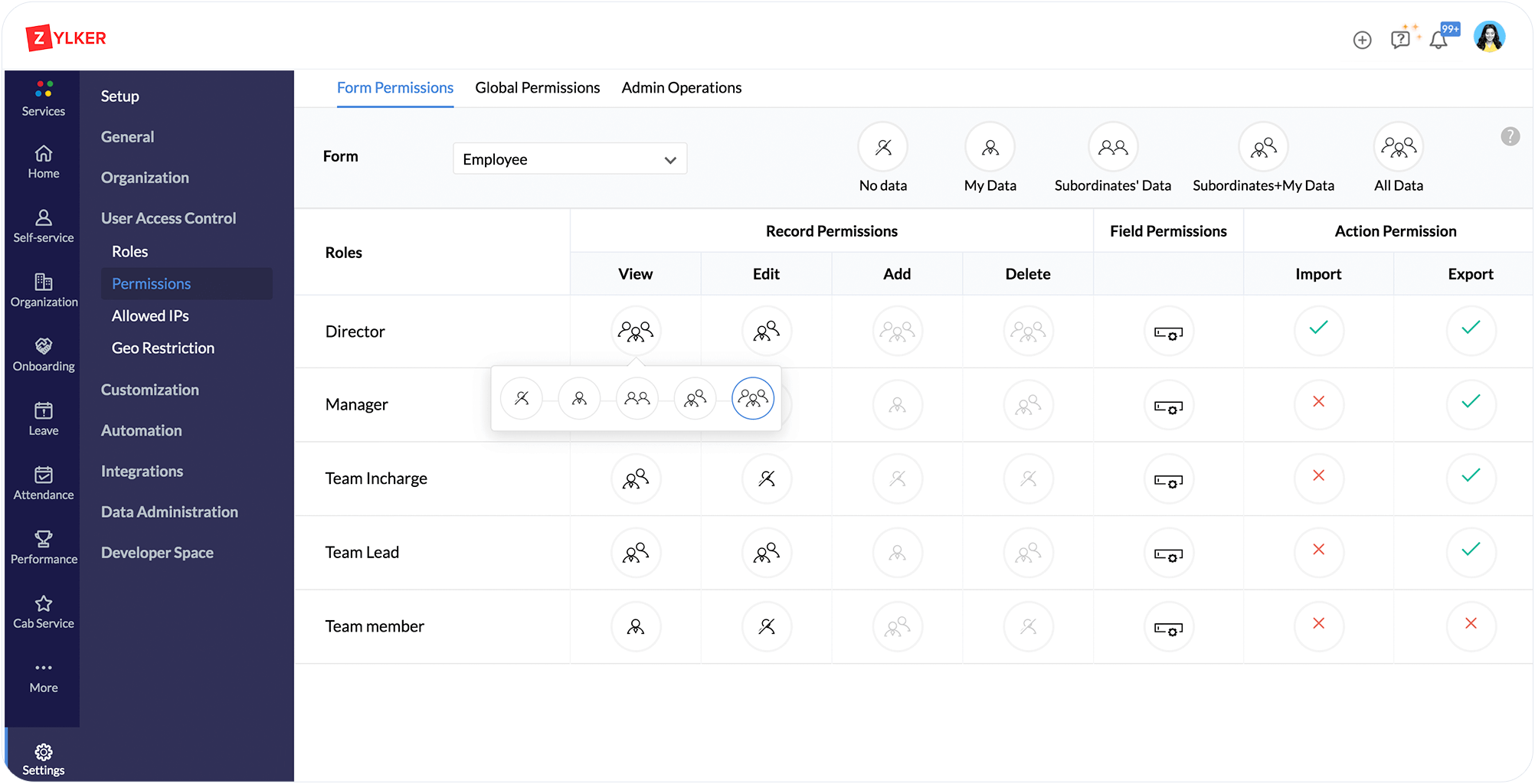 Analyze workforce trends
Right from your hiring and attrition trends to your company's growth rate, Zoho People gives you the insights you need with default and custom reports.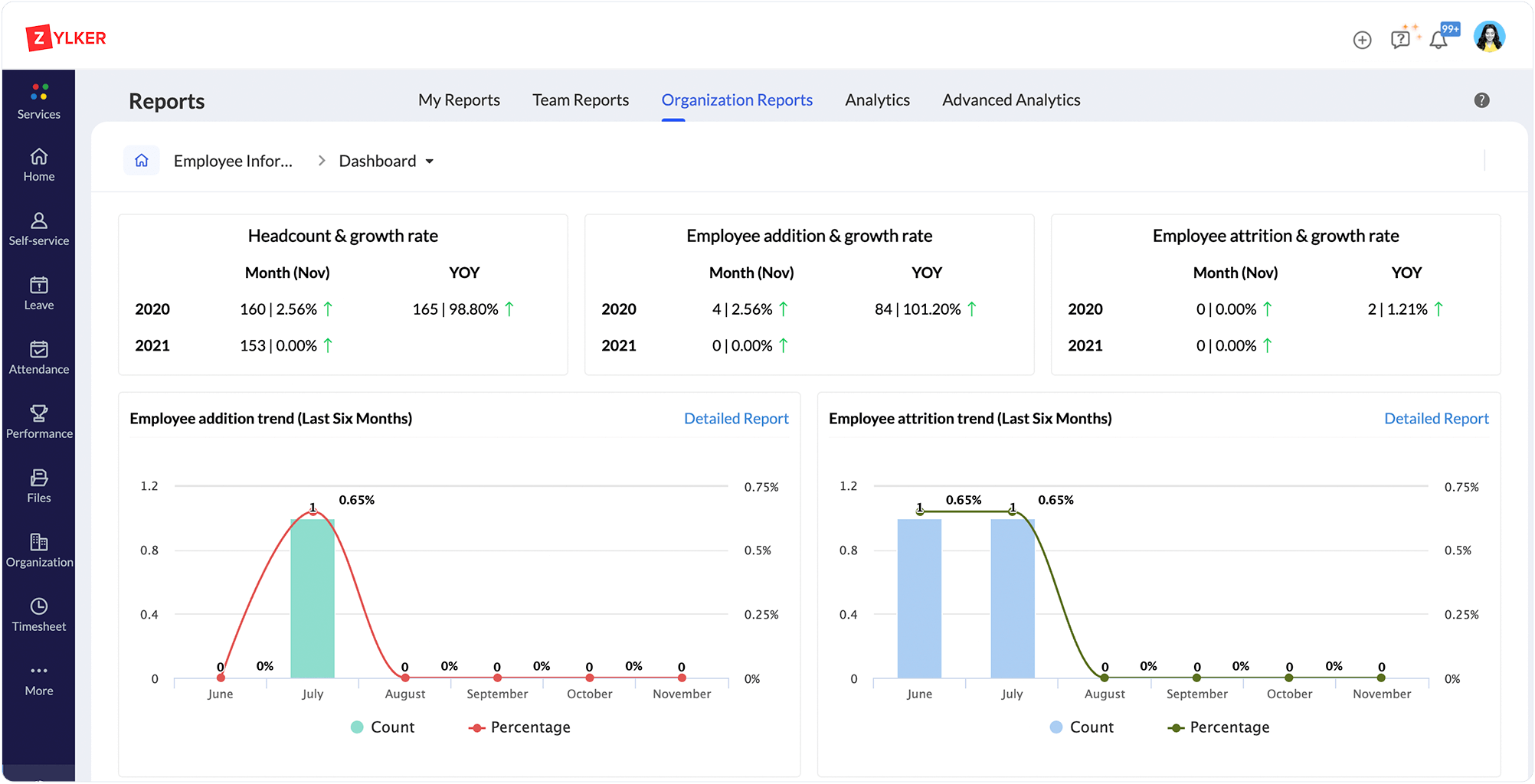 Frequently asked questions
What does employee software mean?
Employee management software is built to take care of your people operations and build error-free HR processes. It holds your entire employee database and provides HR teams with the tools they need to manage a company's workforce, whether in-person or remote.
What are some key features of employee software?
Scalable employee database
Employee shift scheduling
Time and attendance management
Leave management
Work progress tracking
Reviews and appraisals
HR process automation
Approvals management
Who uses employee software?
HR teams for small businesses or enterprises use employee software to manage their workforce. With the help of employee software, HR departments can seamlessly automate routine tasks, ensure their records are error-free, and focus on complex people management initiatives instead of repetitive administrative work.
How much does Zoho People's employee software cost?
Zoho People's employee software starts from just /employee/month with a 30-day free trial.