Profiles that paint a real picture
Let employees update their own information, and be sure you are getting the vital details. Set profile permissions so that employees can access the right fields and keep all information centralized and up to date.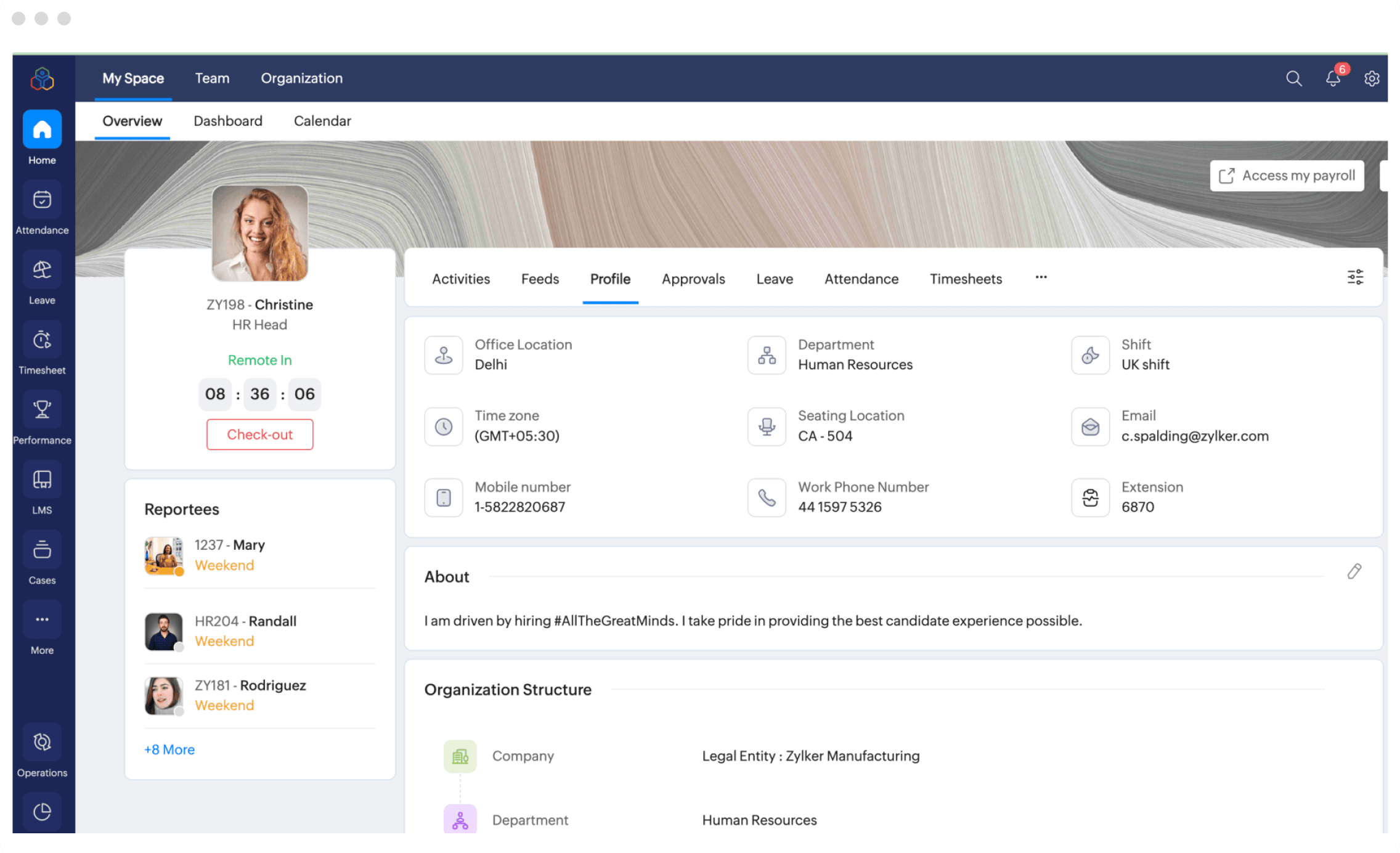 A dashboard that puts employees in the driver's seat
The self-service feature makes it easy for people to mark their skill sets, apply for leave, check records that need approval, and perform a whole host of other actions. It also works great as a notice board, so you can be sure everyone is on the same page.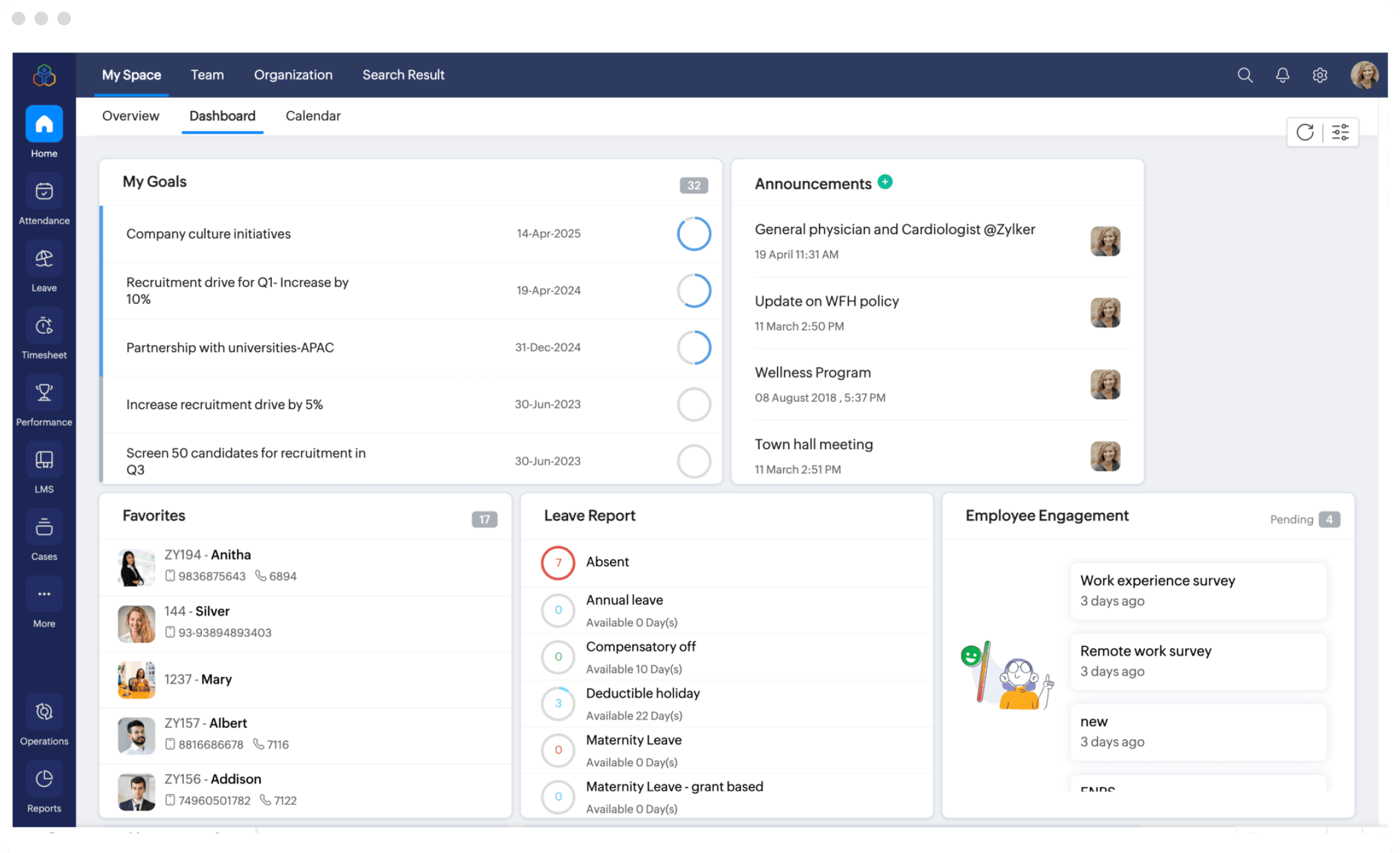 Directories with direction
Company-wide directories make it easy to find out vital information like phone numbers or seat locations. And when employees can tag their own skill sets, finding the right person for the job becomes a snap, no matter what department they're in. This data can also help managers when appraisal time comes around.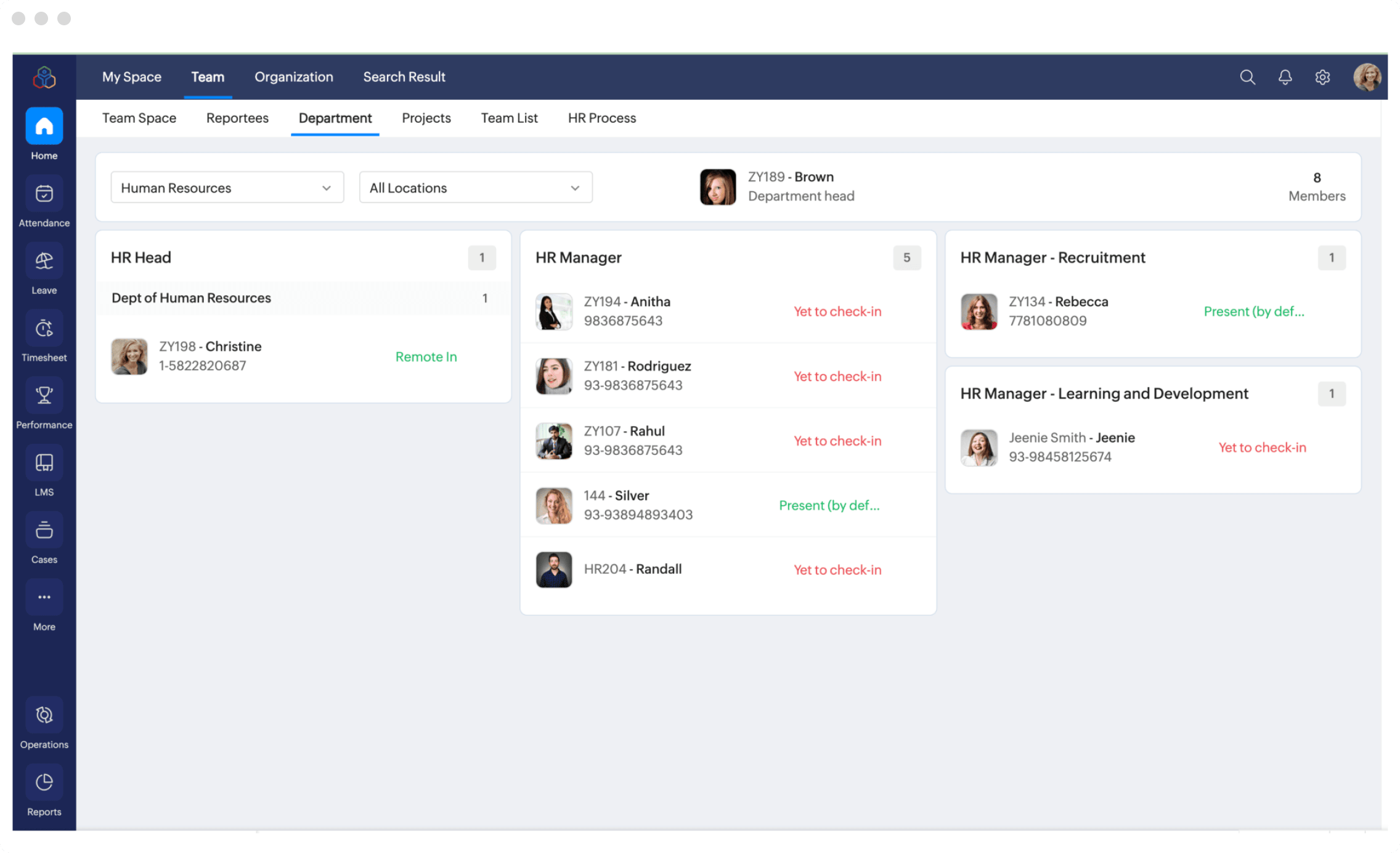 Get the word out
Get real-time updates in a live stream visible to all members in a department. With the self-service feature of Zoho People, employees can view messages shared by HR or company management, as well as those from their own departments.