Add employees with ease
However big your workforce is, you can effortlessly add employees in bulk to Zoho People. You can also sync users from GApps, ZohoMail, or Office 365.
Secure password management using Zoho Vault
Creating and sharing passwords for each of your employees can be taxing and prone to security threats. Effortlessly generate complex passwords and share them securely through Zoho Vault. You can also have a custom password policy and enable employees to change their passwords whenever required. 

Multiple locations, single database
Sometimes, globalization means you end up with different records in different countries, or even on different continents. Now you can consolidate all records and information in a central place. The result? Quick HR processing and information at your fingertips.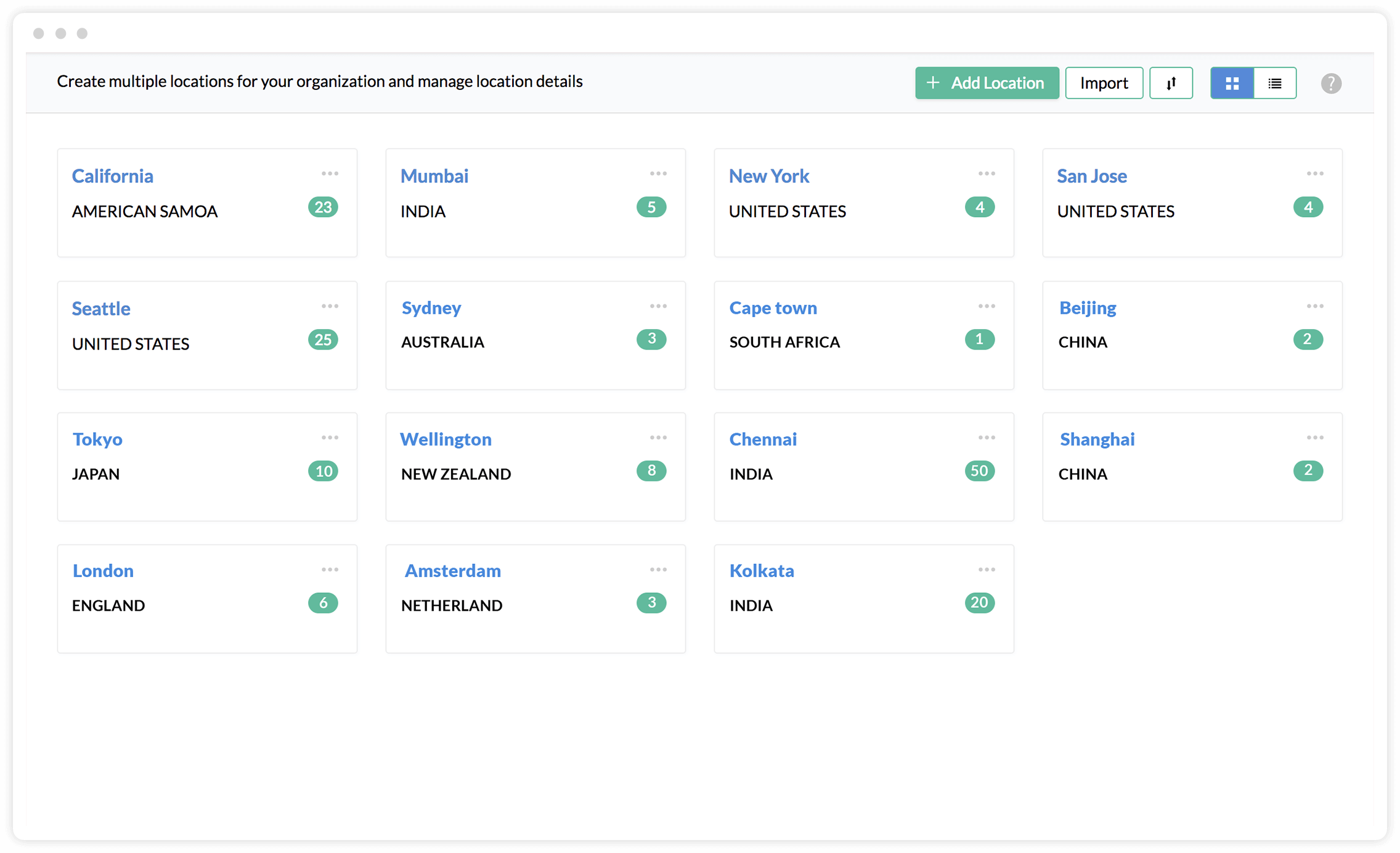 Departments and Designations
Departments and designations classify your workforce into small groups, delegating work and approvals effectively. Identify competencies and goals for each and every designation and team.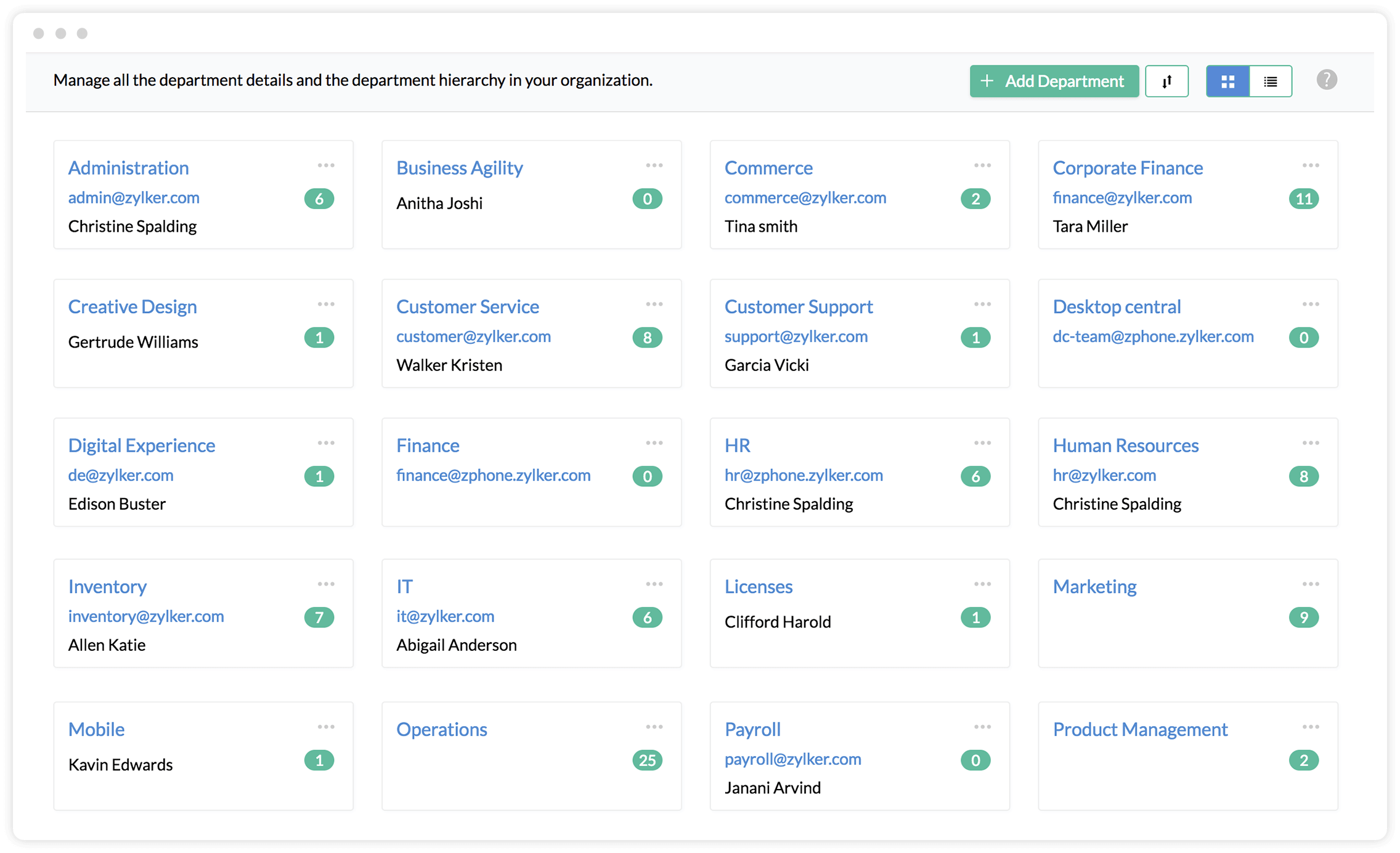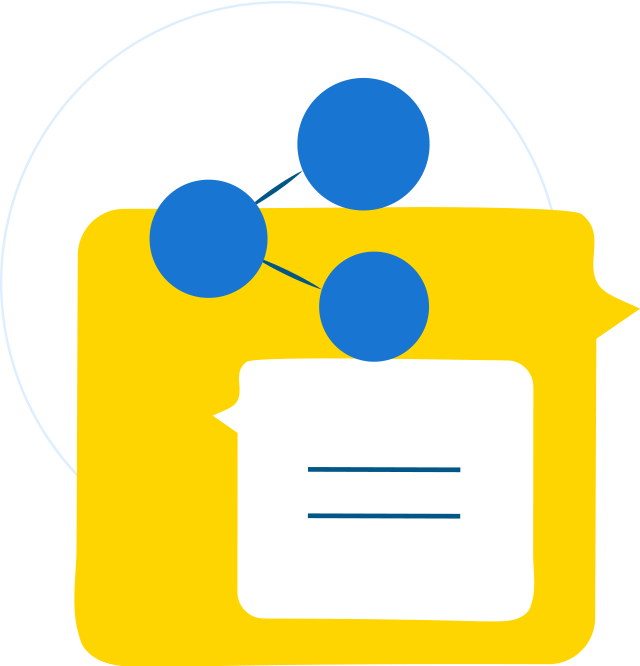 Groups
Communication across teams shouldn't be a barrier for productivity. Create groups, share ideas, and process information to get work done efficiently.
Know your organization tree
A clear-cut illustration of the reporting structure and overall hierarchy of your organization guides employees to contact the right person. An org tree enables planning, and makes measuring workload a breeze.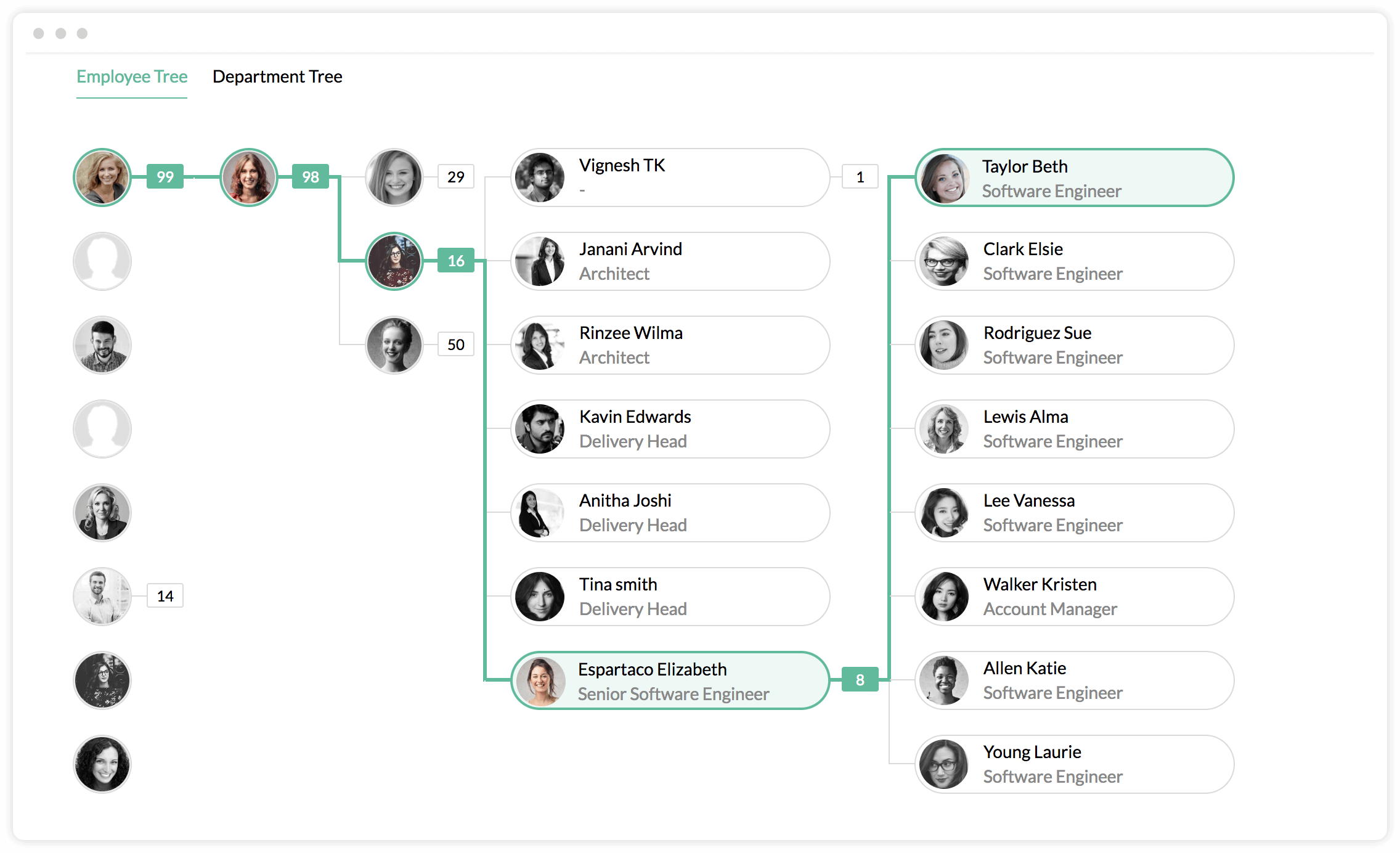 Automatic sync
Zoho People enables the seamless sync of data both within and between multiple integrated systems. All changes are automatically captured, eliminating manual entries.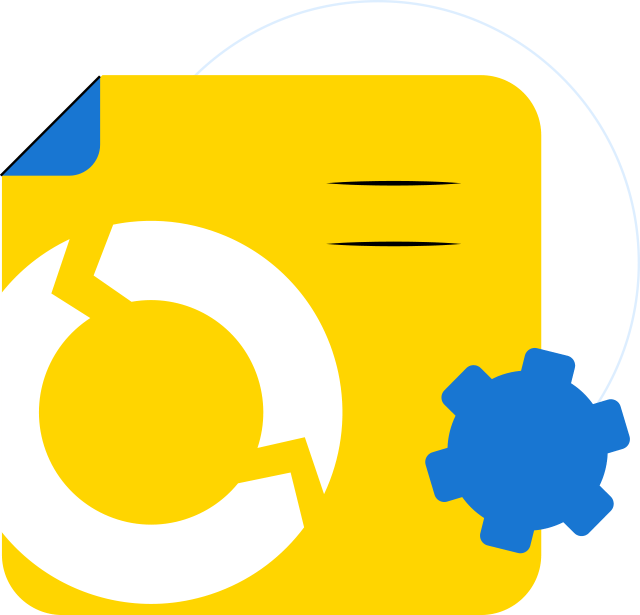 Simplify HR processes. Champion your workforce.
Get Started