What is e-learning software?
E-learning software is a tool designed for businesses to digitally manage their employee training and development. E-learning software helps you manage and create custom-built courses to suit your organization. Its self-paced and blended learning styles are flexible, user-friendly, and designed to help create an educational culture and an enhanced employee experience at your company.
Why choose Zoho People as your e-learning software?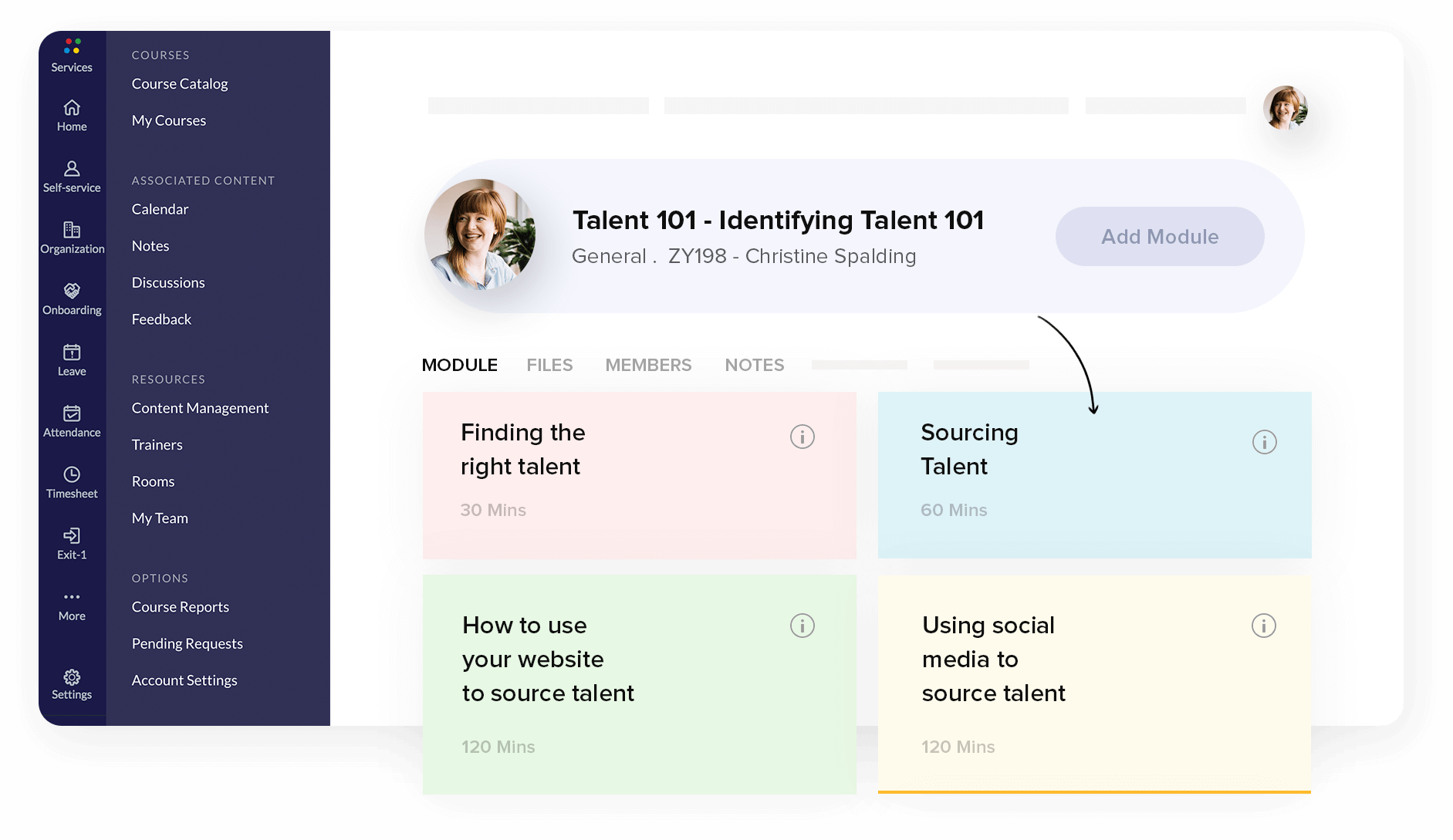 Self-paced learning and e-materials
With Zoho People, employees can learn from anywhere at any time. Our comprehensive tool also allows for knowledge sharing within and across teams through online materials.
Blended learning
While self-paced learning is convenient, some courses need the guidance of instructors. You can now build courses with a combination of self-guided, virtual, and classroom training.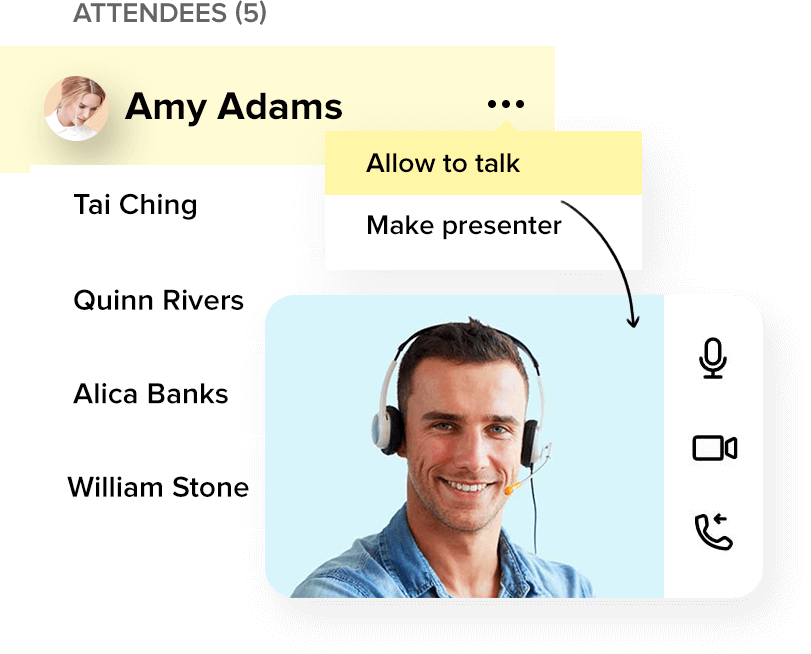 An in-the-classroom experience
Bring in trainers from all over the world to work with your employees in just a matter of seconds. Zoho People's integration with Zoho Meeting allows you to conduct virtual, face-to-face sessions. Trainers can mark attendance and give assignments right from the app.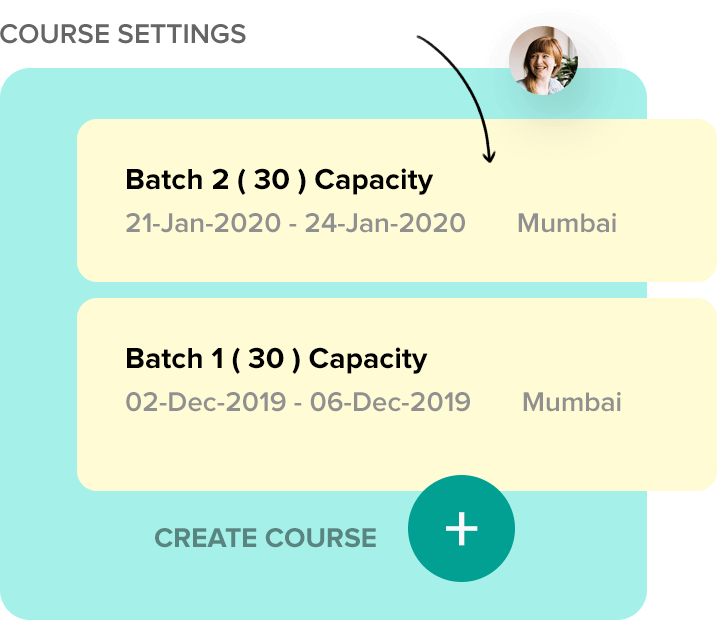 Keep your batches updated
Create batches and manage your high-demand courses with ease. Our e-learning software notifies everyone involved about enrollment, course times and dates, and more.
Social and collaborative learning
Collaboration leads to a healthier learning environment. Let employees discuss, debate, and analyze topics in depth. Zoho People also gives employees and managers the ability to leave feedback about courses and trainers, so it's easy to make targeted adjustments.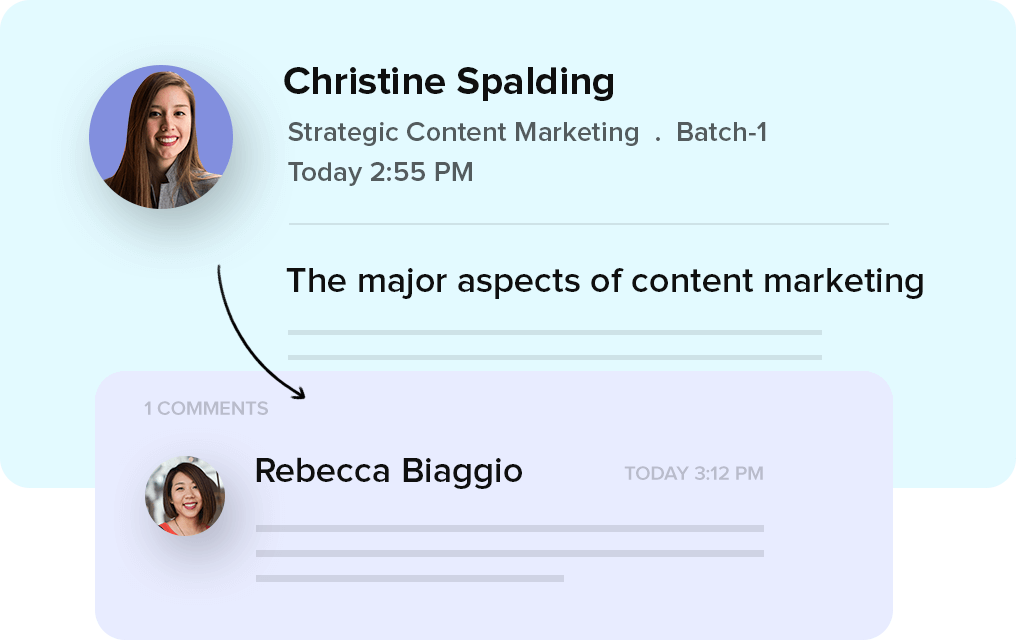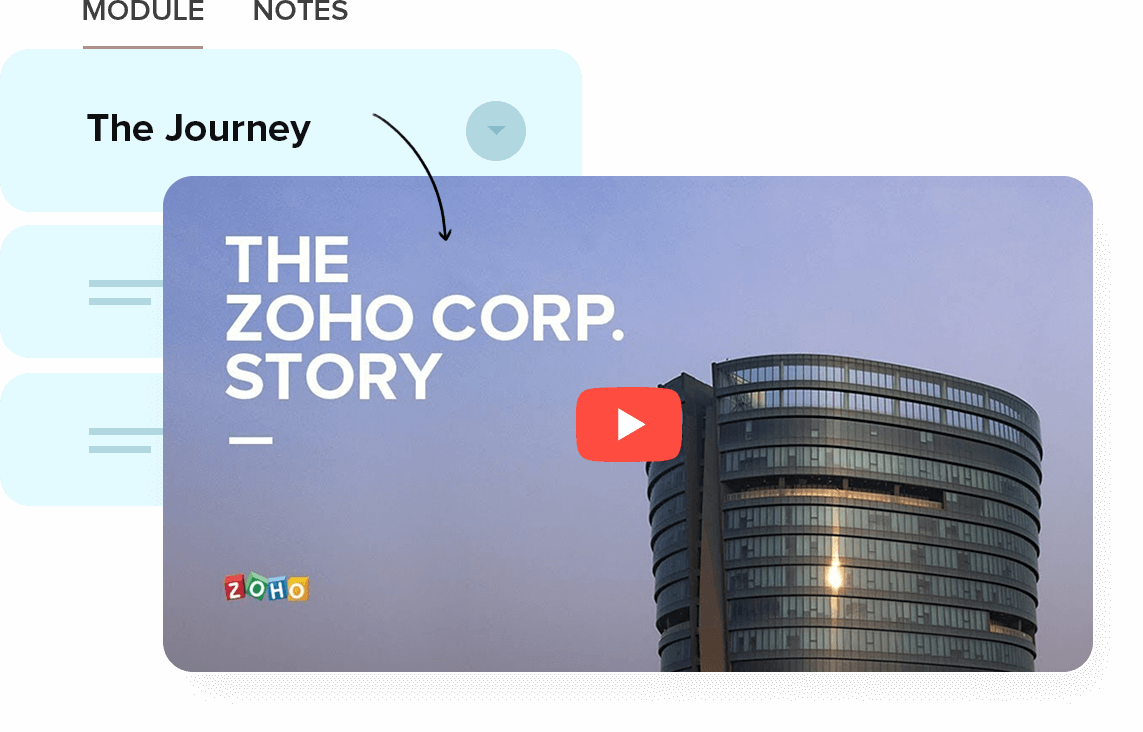 Engaging courses
Create better training sessions with online materials, videos, and downloadable content. Build goal-driven courses for a particular team, department, or job role. And don't worry, your content will be safe with us. Our e-learning software comes with superior security access permissions.
Performance-driven
Learning and performance go hand in hand. With Zoho People's e-learning tool, employees can improve upon their skill sets. Receive detailed reports on each course as a manager or admin, and track how your employees are doing.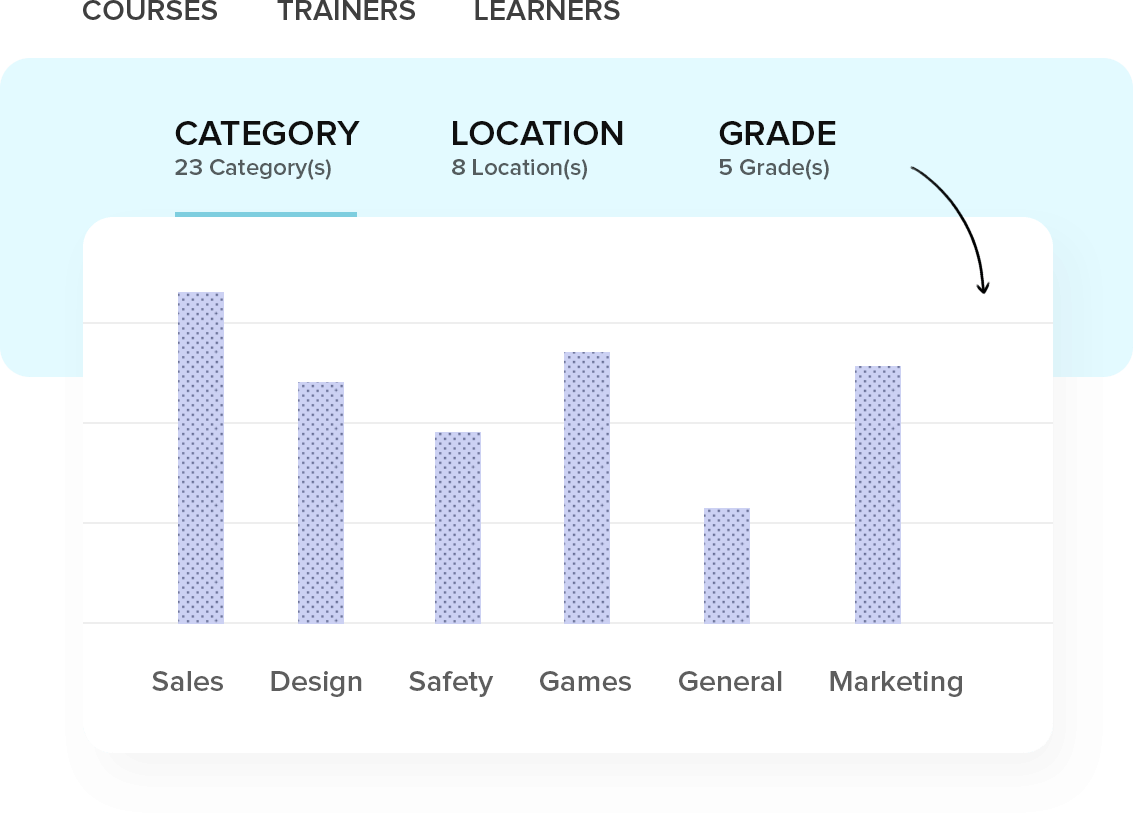 Our customers love Zoho People